Follow these Facebook etiquette rules, to have a good relationship with most of our family and friends using this social network.
Be a good friend on Facebook and avoid getting blocked from your contacts.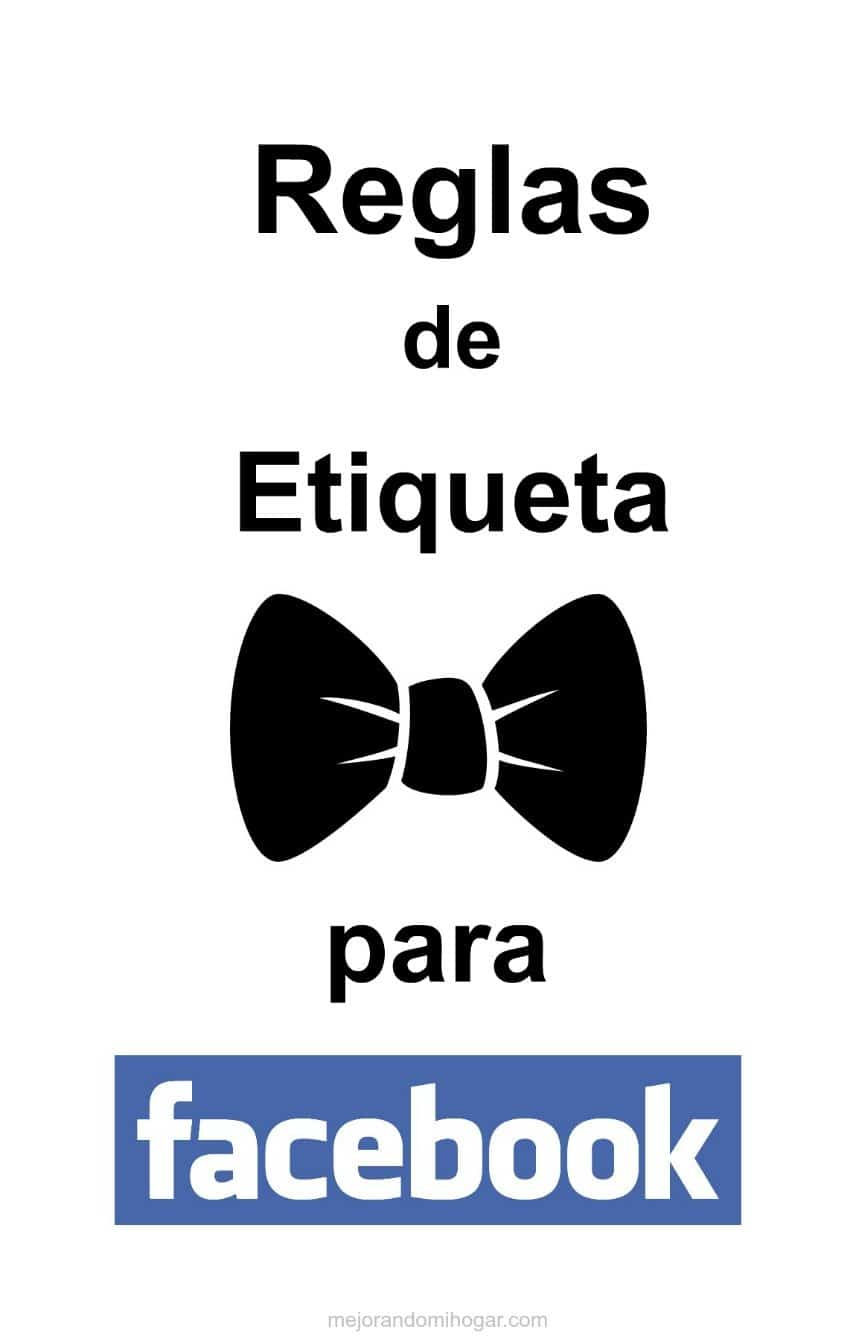 Facebook Etiquette Rules
Don't publish that often. I know, it's your profile, but people can unfollow you if you post every hour.
If you're going to use any hashtags, make sure you use only a few, the most important ones that have something to do with what you're writing.
Avoid writing in capital letters, it's like you're screaming. Also misspelling or dot typing after each word is in bad taste.
Don't post about your problems; unless you need advice. People can be annoying and maybe even make fun of you.
Like or reply to the comments they give you directly on your wall, the sooner the better.
Think carefully about what you're going to write, you might regret it. Remember that everything is now shared, including photos of conversations that can cause you problems.
Don't send game requests unless you're sure your friend likes video games.
If you sell a product, make sure they know what you're selling, but without exaggerating, you'd better offer them on Facebook sales groups accepting self-promotion.
Don't tag your friends, unless they´re in the photo. Never tag them in your sales products, sweepstakes, or religious images; unless they allow you to.
Don't add your friends to a group without their prior authorization.
Don't send "chains" or photos like "if you don't share this photo with ten people, you're going to die" on your wall or by inbox. It's really annoying to receive those kinds of publications.
Try to have an updated profile picture, not one of when you were small or from some cartoon, for your friends to identify you.
Finally don't share your friends' photo albums on your wall unless you ask for permission first, but why would you like your friends to see your friend's photos?
If you're uploading photos of a party, don't embarrass your friends with photos that show them making a fool of themselves; do it privately or in your group of friends.
Send friend requests only to your acquaintances. If he's interested in having you as a friend, he's going to accept it soon.
Do you think of any other etiquette rules for Facebook?
What do you like or what bothers you on your wall?