Medieval Times reveals the recipe for its famous tomato soup and invites you to enjoy a discount at its Dallas castle while helping Dallas LIFE with food donations.
This is a sponsored blog post.
If you've had a chance to try the famous Medieval Times tomato soup, you know it's for finger-sucking! For now that the cold takes over the Kingdom, warm up with a delicious dish of this soup.
Medieval Times partnered with Dallas LIFE, a nonprofit organization; to help those in need create their own healthy soups and end hunger in North Texas with a food campaign revealing its recipe for bisque or tomato soup for everyone to prepare!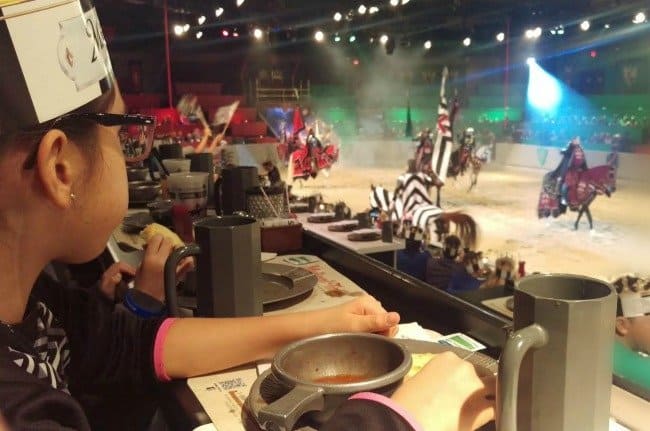 Help them make their soup and receive a 45% discount on your dallas Medieval Times ticket, when you bring to donate any canned or nonperesely food to Dallas Castle; valid in adult admission for a Thursday, Sunday or Saturday show at 2pm through February 12.
To receive your discount you can bring ingredients for soups, including tomato sauce, beans or peas, broths or canned stocks and vegetables.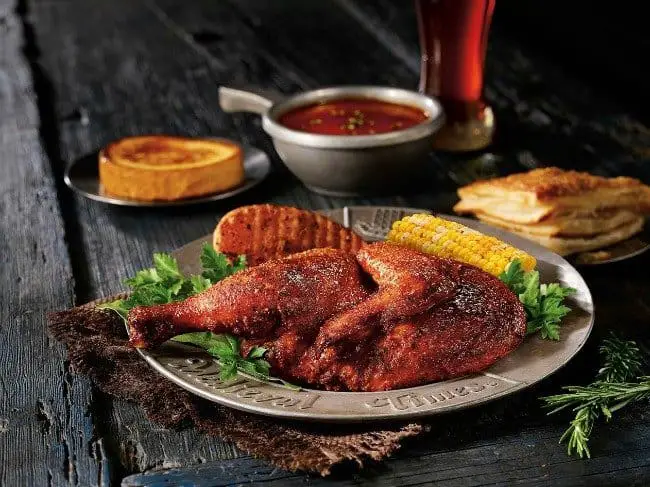 The history of soup is as old as the history of cooking. The act of combining several ingredients in a large pot to create a nutritious, stuffed, easy to digest food, easy to make, serving food was inevitable. This made it the perfect choice for both sedentary and itinerant cultures, the rich and the poor, healthy people and the disabled.
Soups are a great nutritional choice, providing us with many important nutrients, including vitamins and minerals for relatively few calories. Soup can be a simple addition to any meal and a great way to make sure you and your family get the essential portions of whole grains, vegetables and protein in a bowl.
"There's no secret to creating an amazing soup," said Frank Dameron, Director of Food Services at Medieval Times. "It's about the ingredients. The best herbs and fresh produce will help keep the coldest winter days of Dallas/Fort Worth at bay. "
I have tried this soup several times in Medieval Times and I recommend it, accompany it with garlic bread!
Recipe for medieval times famous tomato soup
(Tomato bisque, original recipe)
Ingredients
2 teaspoons canola oil
2 Medium carrots, peeled
1 celery stalk, cleaned and chopped
1/2 medium onion, peeled
1 teaspoon minced garlic
2 cans of 6-ounce tomato
1 can 15 1/2 ounce stomatocan puree
5 cups water
1 teaspoon paprika or paprika
3 teaspoons sugar
2 teaspoons salt
1/4 teaspoon fresh ground pepper
1 pinch Italian seasoning
1/2 Lemon, just the juice
1. Cut the carrots, celery and onion into small pieces of about 1/2 inches. Place in a food processor and grind until finely chopped, almost as pureed. (or chop them finely by hand).
2. Heat the canola oil in a 5 to 6 quart stainless steel pot. Add the finely chopped carrots, onion and celery and cook until vegetables are soft but not golden, 5 to 7 minutes.
3. Add the chopped garlic and continue cooking for another 2 minutes.
4. Add the tomato paste and mix into the vegetables to combine well and cook for another 2 minutes.
5. Add tomato puree, water, sugar, paprika, salt, ground pepper, Italian seasoning and 1/2 lemon juice.
6. Heat the soup by moving frequently, once the soup boils, reduce the heat and continue to simmer for 20 minutes, moving frequently to prevent the soup from burning.
7. When you're done cooking, remove from the heat, test and adjust the seasoning if necessary. Serve immediately.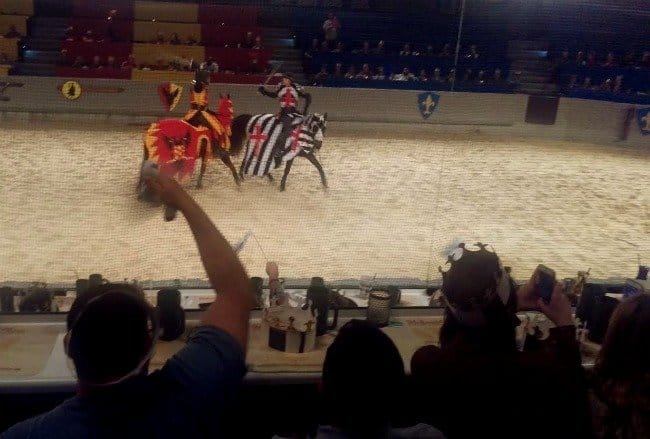 Make this famous tomato soup or help those most in need prepare it by bringing your cans to get the discount on your entrance to Dallas' Medieval Times. Remember that the entrance to the castle includes your dinner, read this article from my visit to the castle with more details about the show and learn more about this great attraction of Dallas, TX.
About Medieval Times
Experience the thrill of an authentic party inside Medieval Times Dinner & Tournament. Based on the true story of a noble family with documentation dating back to 11th-century Spain, the walls of King Don Carlos' castle come to life when six knights dressed in armoured riding seek the title of champion.
While witnessing nearly two hours of fighting, fencing, thrilling hand-to-hand combat, displays of extraordinary riding and falconry, dine with King Carlos and his royal court during a four-course meal that includes garlic bread, tomato soup, chicken, sweet corn with butter, herbal potatoes, dessert and selected drinks. Vegetarian meals and special allergies are available upon request.
Medieval Times began with two dining and entertainment complexes located in Mallorca and Benidorm, Spain, and since then they have grown to nine locations in North America. The first American castle in Kissimmee, Florida opened in December 1983. Dallas Castle, located near Stemmons Freeway in the Dallas Design District, opened in June 1992.
For more information, visit MedievalTimes.com located at 2021 North Stemmons Freeway, Dallas, TX 75207 or dial 1-888-WE-JOUST (935-6878)
ABOUT DALLAS LIFE
Dallas LIFE reaches homeless men, women and children with food, clothing, housing, education and a proven path to recovery and self-reliance. It is the largest homeless shelter in North Texas, accommodating 500 people per night.
Dallas LIFE welcomes those in need. Whether you're a homeless man, a single mother with children, or an entire family, Dallas LIFE is a safe place to recover from the trauma of homelessness. Some are beaten and bruised; Other addicts and confused. Everyone needs a new beginning and a loving hand. At Dallas LIFE, these needs are met every day! For more information, visit DallasLIFE.org.