Get ready to enjoy these arrachera tacos with chorizo a tasty Mexican recipe made with skirt steak that you will love.
This is a sponsored post by ALDI
We love tacos; como buenos Mexicanos, we make tacos with almost every dish; it doesn't matter we can have them for lunch, lunch, or dinner.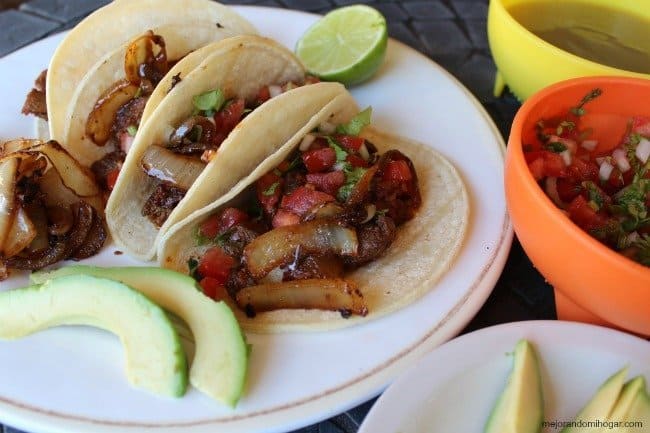 But there are certain types of tacos that should not be missing, for dinner or weekends with friends; like these arrachera tacos with chorizo that are really good.
The flavor reminds me the street tacos that we used to ate on weekends in my country, my children love them and I prepare them often.
The combination of flavors of arrachera and chorizo ​​is delicious, I'm you that you will love it. This tacos can be served with roasted onion, but I personally prefer raw onion with lemon, tomato, cilantro and of course hot sauce!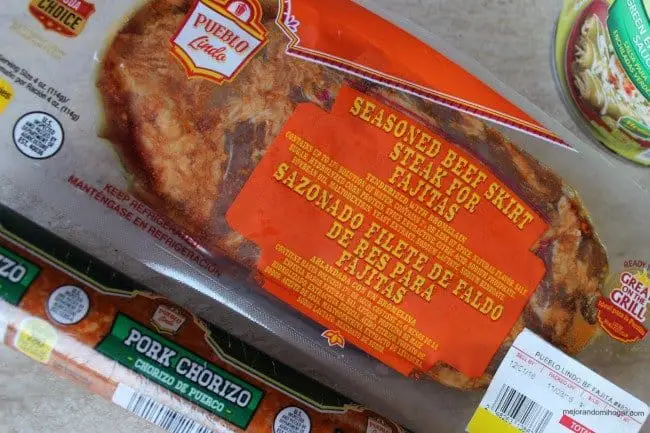 You can find all ingredients to make this tacos ALDI, I was surprised by the flavor of the Pueblo Lindo brand pork chorizo, the exclusive brand of ALDI and the marinated arrachera that also has a very good flavor.
Prepare the arrachera tacos with chorizo for your gathering. You can cook the skirt steaks and chorizo ​​a day before, do the same with the vegetables, chop them and refrigerate them. On party day you only heat the meat, tortillas and enjoy this tacos!
Have you tried these tacos before? What would you add to them?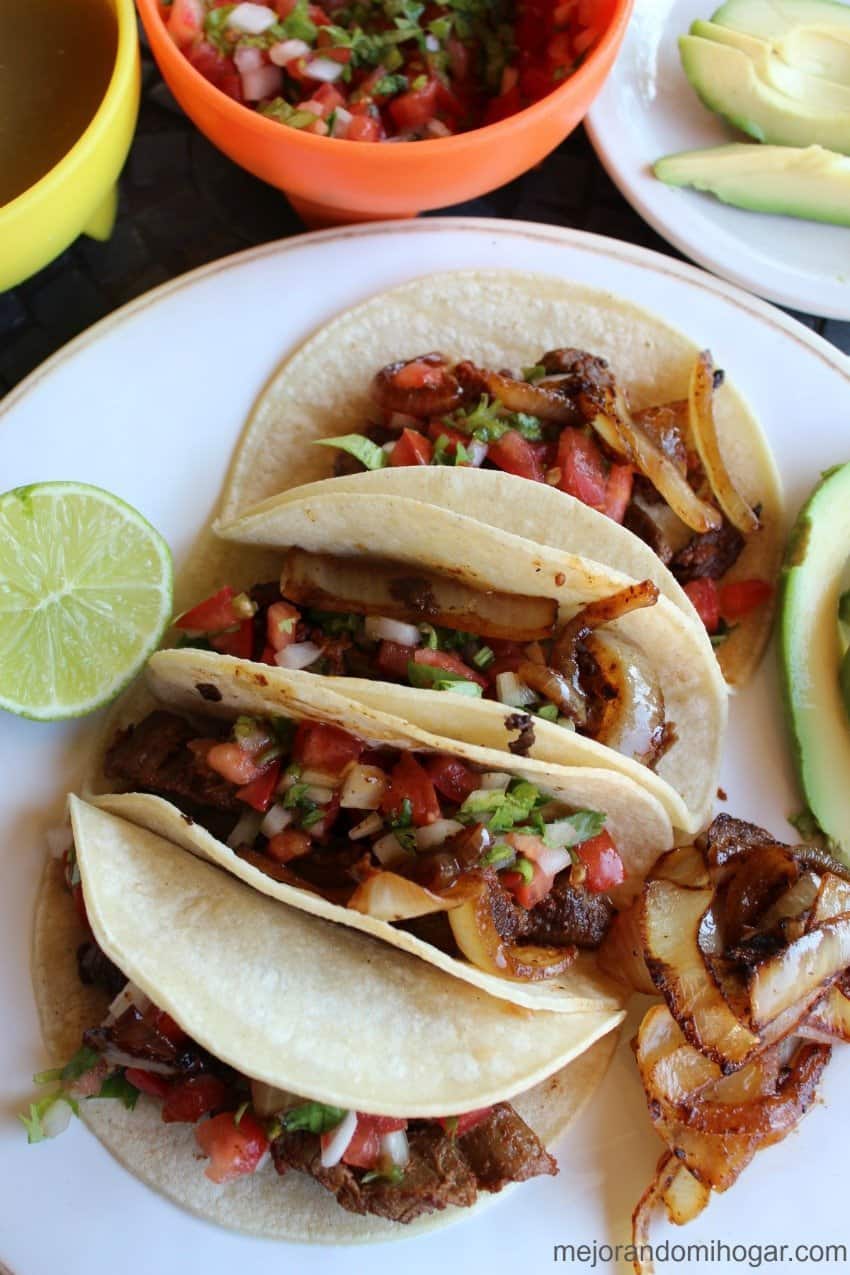 arrachera tacos with chorizo
Ingredients
Serves 13 tacos
1 1/2 pound marinated skirt steak (arrachera)
1 Pueblo Lindo pork sausage
13 tortillas Pueblo Lindo
1 1/2 onion
2 tomatoes
1 cup cilantro
2 lemons (the juice)
2 tablespoons of oil
Chop half an onion (reserve the rest) tomato and coriander, add the juice of the two lemons, mix and separate.
Remove the skin from skirt steak.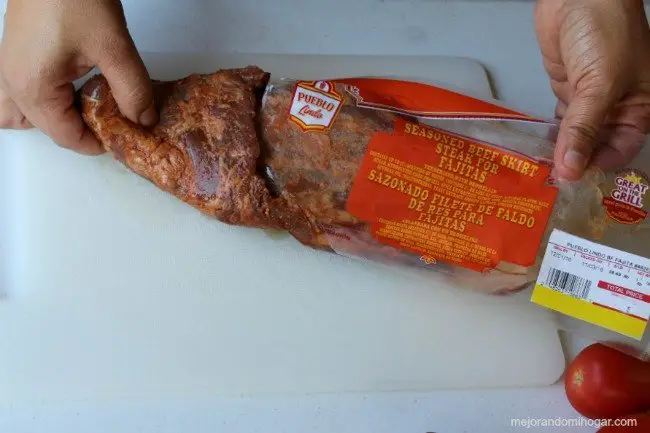 Fillet the meat so that it is not so thick and cut in half pieces so that it fits the pan where it will be cooked.
Heat the oil in a skillet over medium-high heat. Place the piece of skirt steak and cook it for about four or five minutes on each side.
Remove from heat, place it on a plate and let stand about two minutes, after this time cut the skirt steak into strips, in the opposite direction to the meat fibers.
Next, slice an onion and fry it in the same pan where you cooked the meat, just until the onion gets transparent.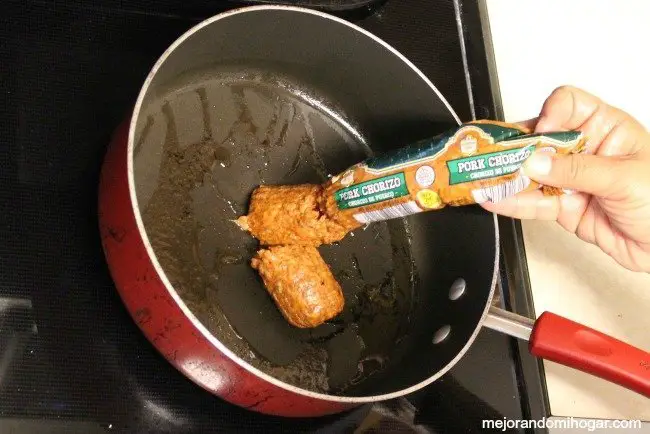 Fry the pork sausage in another skillet, until cooked, usually until it changes to a darker color or when it looks fried.
When the chorizo ​​is ready add to the meat and onion, mix quickly, and remove it from the heat.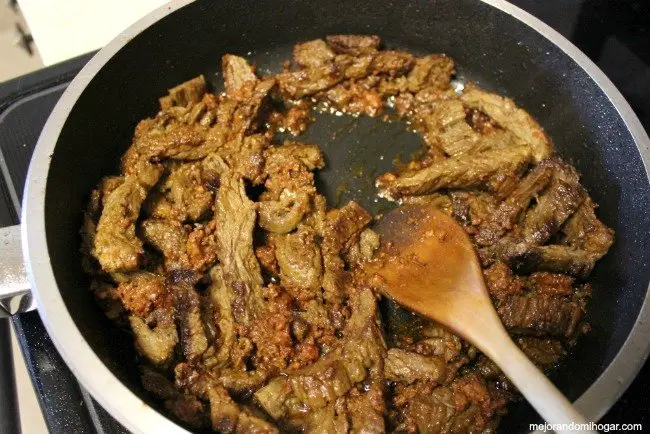 Heat the Pueblo Lindo tortillas, which can be corn or flour, as you prefer.
Make the tacos, fill with the mixture of arrachera and chorizo, add tomato, onion and cilantro. You can also add the roasted onion or place it on a side of the plate.
Tacos are served hot, with green red spicy sauce.
Buen provecho!