How to make an Apple pie, an easy and delicious recipe your family will love. This is one of the easiest recipes you can make at home.
A sweet dessert easy for snacking or to share with your friends, this recipe for apple pie, will love it!
I try to avoid desserts, because of the calories, but there are some I can't resist, like this apple pie.
This is an easy and practical recipe because we will be using ready-to-use puff pastry. We will use the best apples variety to make apple pie.
I hope you enjoy it.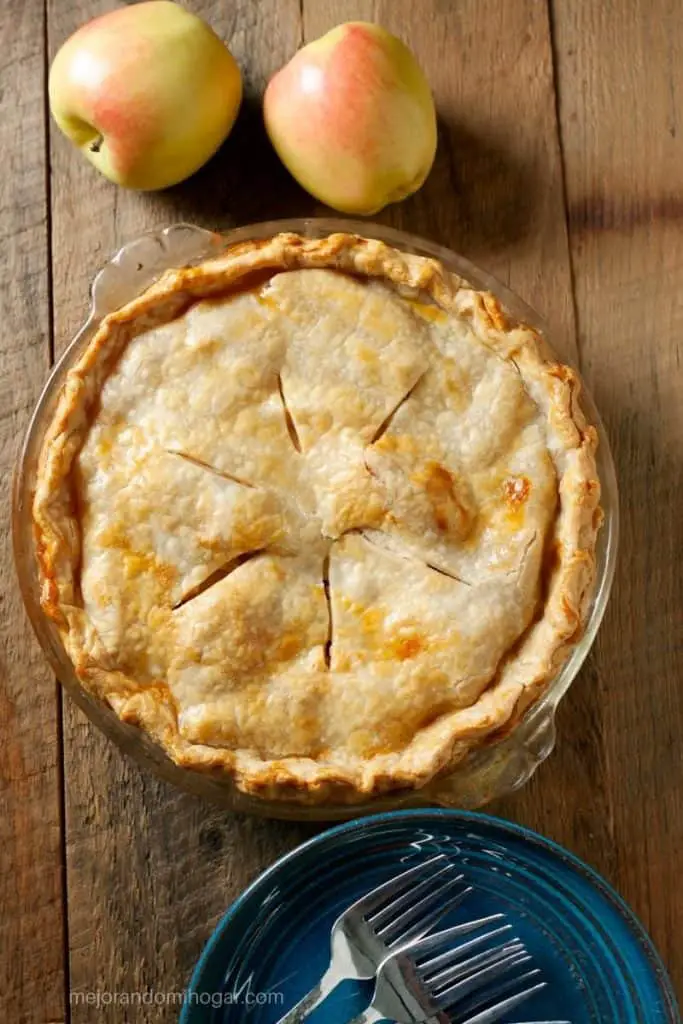 how to make an Apple Pie easy recipe
Ingredients:
6 Granny Smith apples
3/4 Cup brown sugar
2 tbps flour
2 tbsp melted butter
1 tpbs Cinnamon powder
1 Lime (the juice)
1/4 tsp ginger powder
1/4 tsp nutmeg
2 puff pastry pie sheets (I used Pillsbury™ Refrigerated Pie Crust )
1 Egg
2 tbsp of milk or water
Salt
If you are going to use the same Pillsbury dough™ Refrigerated Pie Crust take it off the container and follow the unrolling instructions.
Peel the apples, slice them and remove the center and seeds.
Preheat the oven to 375F (190C)
Place one of the pieces of puff pastry or pie crust in a pre-greased pan with oil or butter.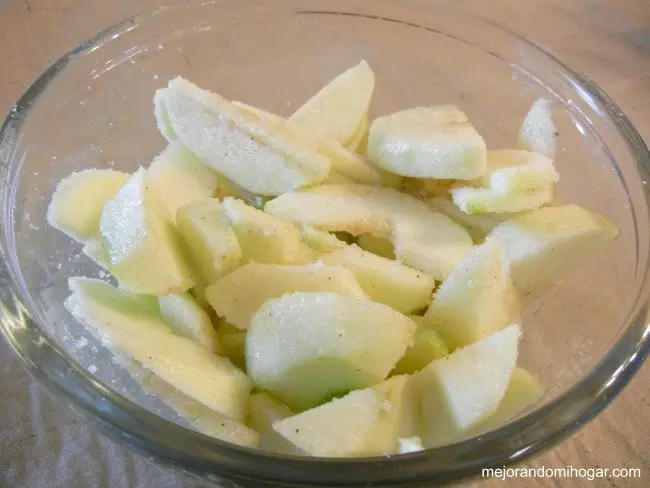 In addition, mix the sugar, flour, cinnamon, ginger, salt, and nutmeg.
Add apples and lemon juice; mix.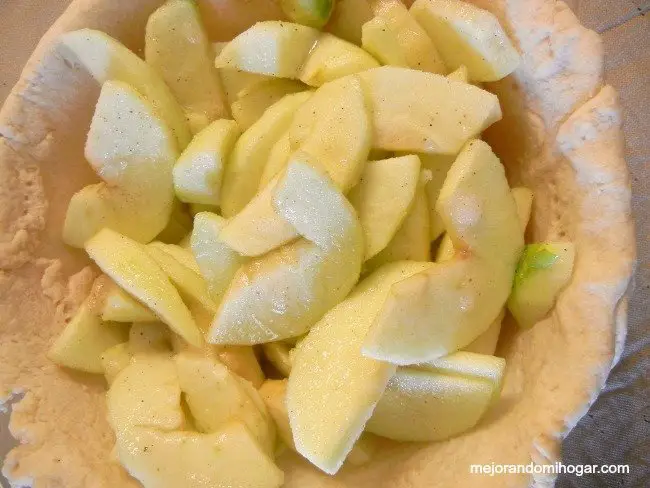 Add the mix in the mold with the crust for pay.
Pour some of the mixture with melted butter, without stirring.
Place the second piece of puff pastry over the mix to cover the pie, completely covering. You can decorate using a fork or a cookie cutter.
To baste the apple pie:
Beat an egg, gradually add a tablespoon of water or milk. You can now use this mix to baste the pie dough.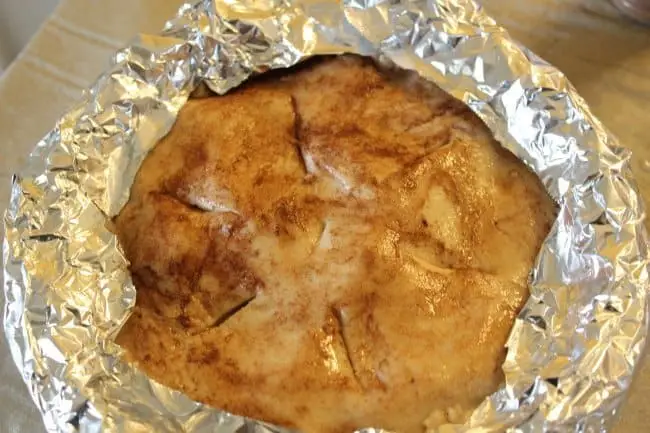 Sprinkle with sugar and cinnamon to taste.
Cover the entire edge of the pie with foil, so it doesn't burn.
Bake the pie for 30 minutes, quickly remove the foil from the edges.
Bake for 15 more minutes or until the pie gets a golden crust.
Remove it from the oven and let it cool, be careful, remember that the inside must be very hot.
I hope uou enjoyed learning how to make an apple pie.
Check out these recipes: