Incredibles 2 coloring pages and movie review. This weekend is finally the premiere, check out my spoiler-free movie review and more about this Disney Pixar movie.
My children, especially the older ones (15 and 19 years old) were very excited to see it, because when they were kids they spent watching the first part over and over again; and I also.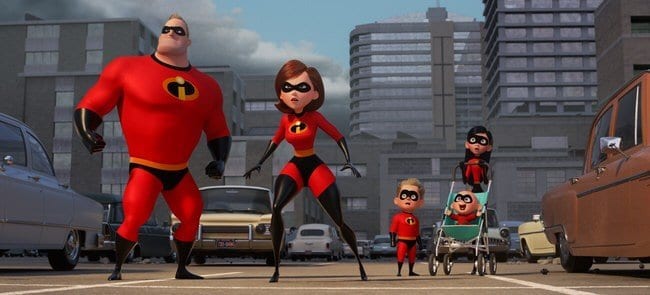 The sequel will start soon after the first part is over, so if you haven't seen it, or like my daughter wasn't even born, I highly recommend watching them before you become familiar with the story and characters.
Incredibles 2: Incredibles 2 is like the first, a modern film with technological and futuristic touches, full of action, comedy and superheroes. The animation is spectacular, the music of Michael Giacchino, who also did the one in the first part, I loved.

We will see the Incredible family, living together a lot, Mr Incredible, Elastigirl, Violet, Dash and the baby Jack Jack who will surprise us with his super powers. We will also see Luicious or Frozone, the friend of the family and of course the villain can not miss, who as in the previous film is very technological.
The quirky Edna (voiced by Brad Bird, writer and director of Incredibles), costume designer for the superheroes returns, and this time we'll see her doing the Incredible family a very different favor from creating costumes.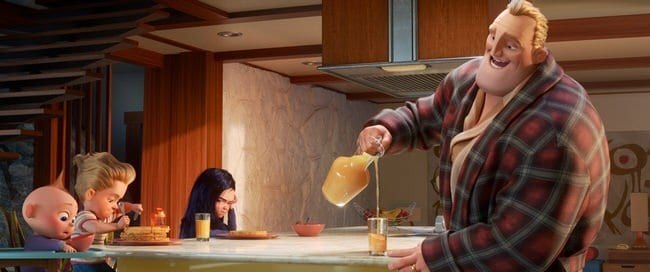 Incredibles 2 touches on various themes of the moment, such as the role of parents Bob (Mr. Incredible), who will be caring for their children, while Helen (Elastigirl), the mother with powers, works to save the family from their economic situation ; politics, as Elastigirl herself will work to make superheroes legal again.
In Incredibles 2, Helen (voiced by Holly Hunter) is called to lead a campaign to bring back superheroes, while Bob (voice of Craig T. Nelson) spends her day to day with heroic tasks of normal life with Violet. (voiced by Sarah Vowell), Dash (voiced by Huck Milner) and baby Jack-Jack — whose superheroes will be discovered.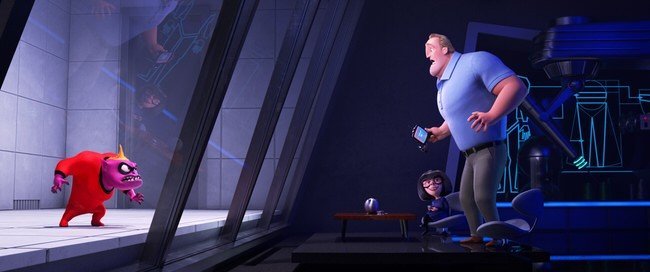 It's a tough transition for everyone, made even more difficult by the fact that the family is still unaware of Jack-Jack's super powers. When a new villain attacks, brilliantly and dangerously, the family and Frozone (Samuel L. Jackson) will have to find a way to work together again, which is easier to do than to say, even when everyone is Incredible.
Incredibles 2 is classified PG by action sequences and some words. In the case of my family, we believe that the film is spectacular, very well made to continue with the success that the first one had. The action scenes are of fights between superheroes, very common in the movies of now. There is a scene with flashing lights that lasts a few seconds and an isolated shot.
For my part I think this sequel will be as Incredible as the first, what do you think? Go see it and come back to tell us what you thought.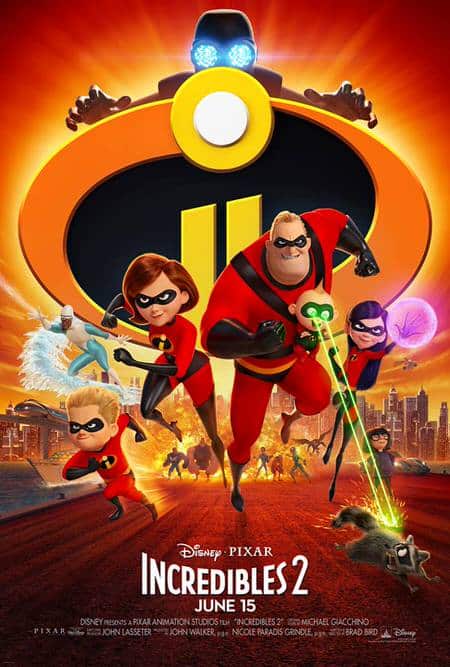 PRINT THE INCREDIBLES 2 COLORING SHEETS, CLICK PHOTO: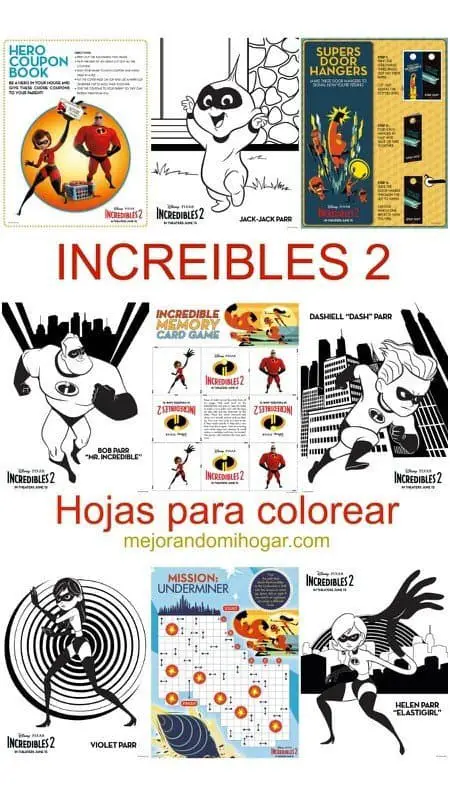 Check out more about Incredibles 2: