If you are going to celebrate this February 14th, I have some simple and inexpensive Valentine's Party Ideas, I hope you like them.
First, you have to choose the colors you will use and the theme, I chose the classics red, white and a touch of black on the cake.
Then if it will be a feast of children, adults or of all ages, to decide the menu and snacks.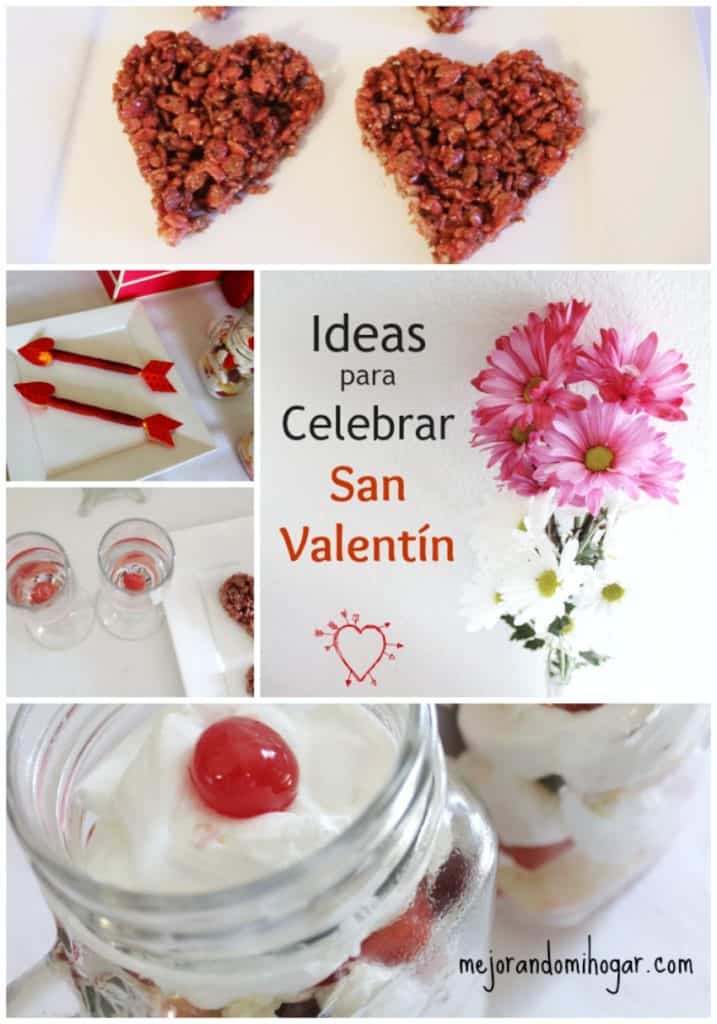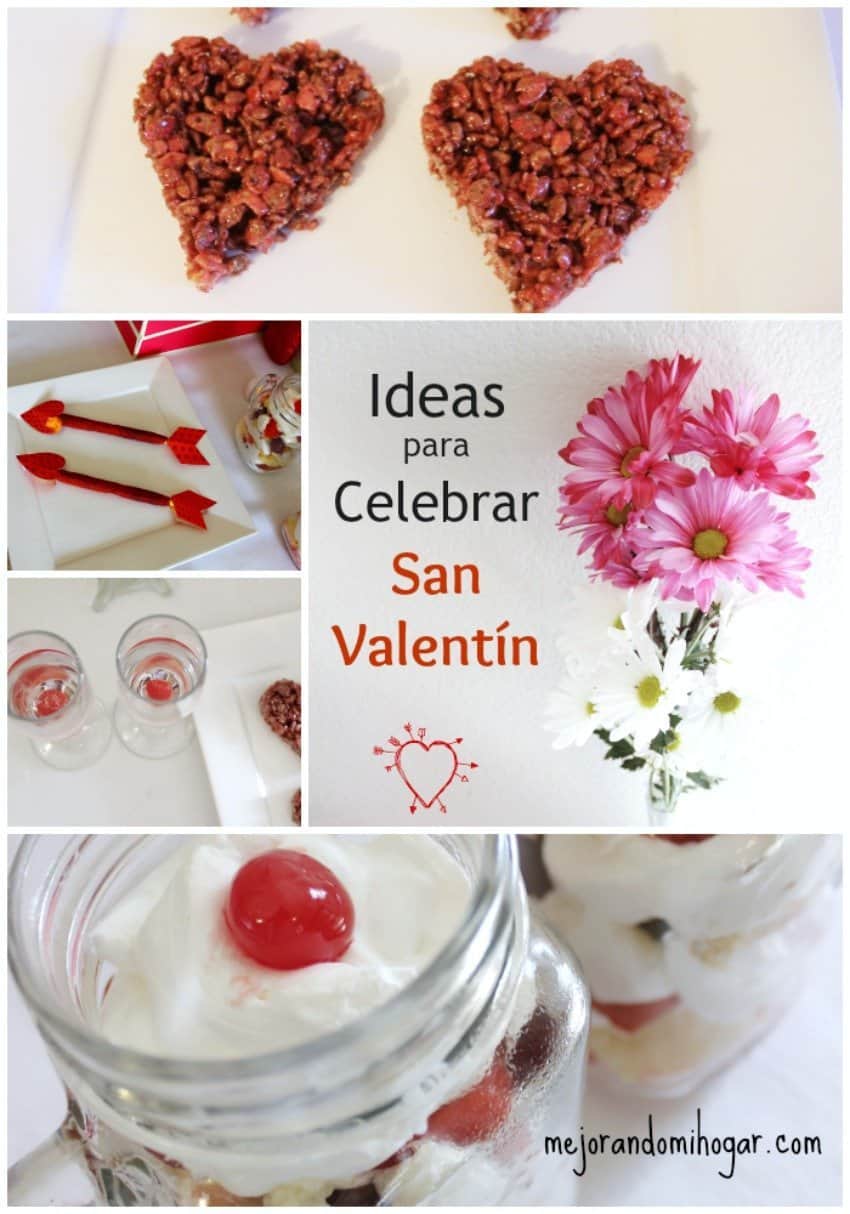 There are those who celebrate this day and others who do not, I do like to celebrate, but I did not want to spend much; so I started looking through my craft boxes and parties.
I found materials with those colors and other things like the angel wings my son used at an Inn, a red gift box, the base of the cake and the tablecloth.
For desserts the first thing I thought was to make the chocolates with cereal, that recipe I prepared many times as a child and I loved it; so I set out to make the cereal hearts with Brendita; it served me to entertain her for a while; here you can see the detailed recipe.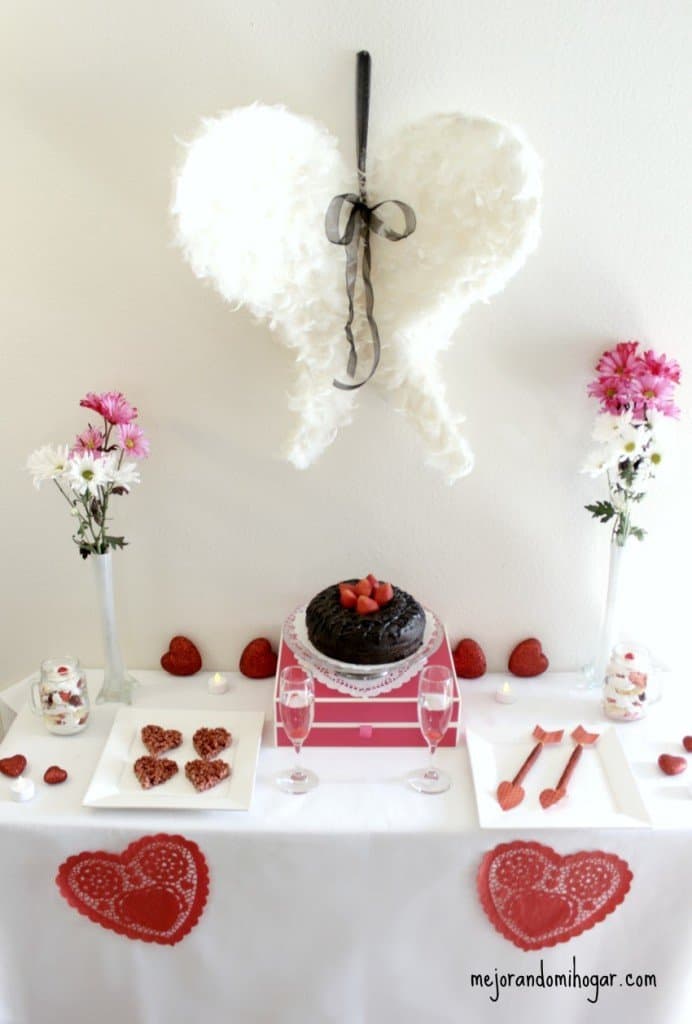 Seeing the wings i thought to make some arrows, out there I had some tamarinds in sticks that I use for Russians and I decided to adorn them as arrows, plus a little spicy in the meantime does not fall anything wrong, good for us Mexicans.
I made the cake with the basic recipe box, I decoy it with more chocolate and strawberries.
Check out my video with Valentine's ideas.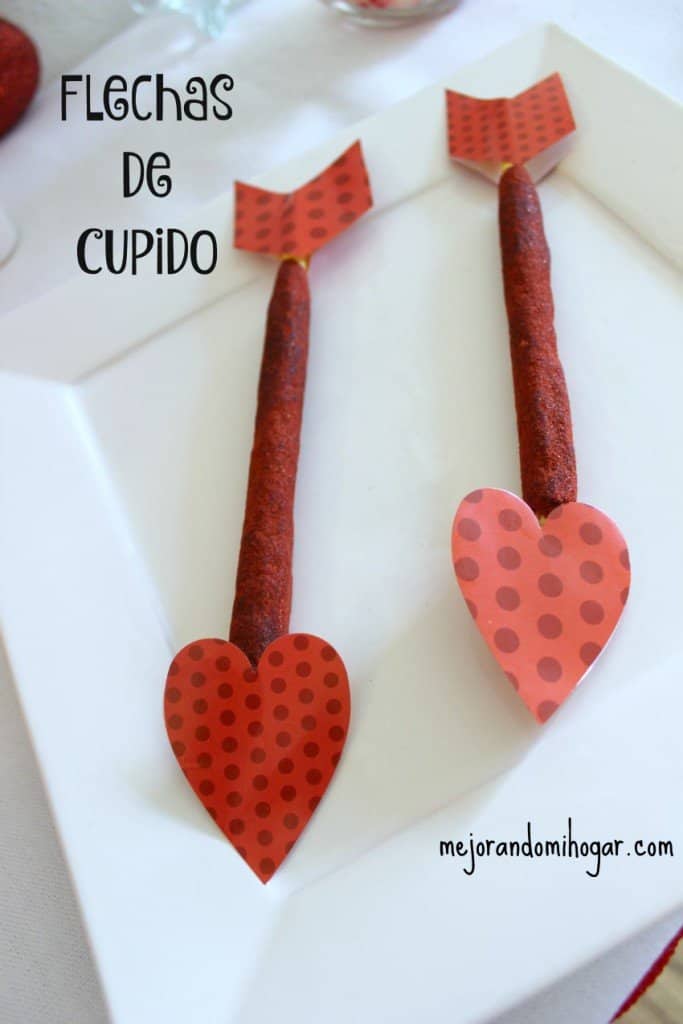 For drinks, I first thought cider, but better I decided to make a non-alcoholic drink, rather just an ornament, so I used lime-lemon flavor soda and some cherries with marachino liqueur.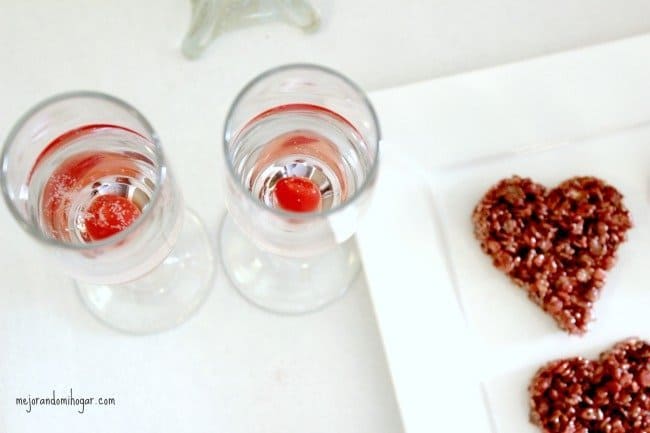 I had time to make a strawberry shortcake, so I did it, but in a glass, here's the recipe.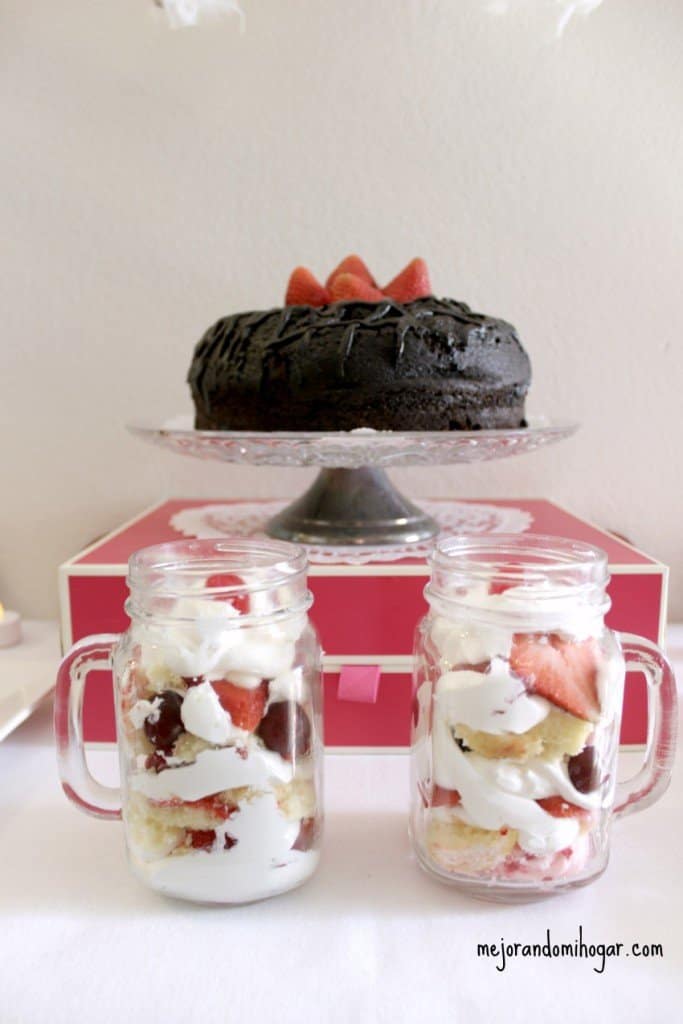 Strawberry shortcake in a mug
Ingredients
Regular cake or cupcakes
Chantilly cream or pastry
Strawberries
Grapes
Mason jar or some nice jar.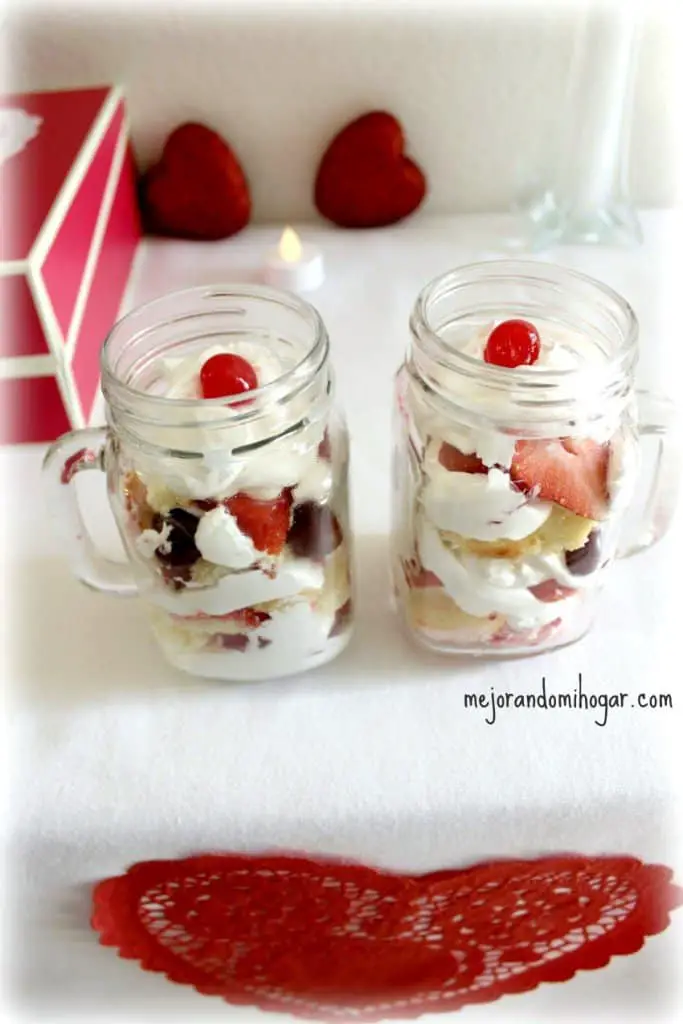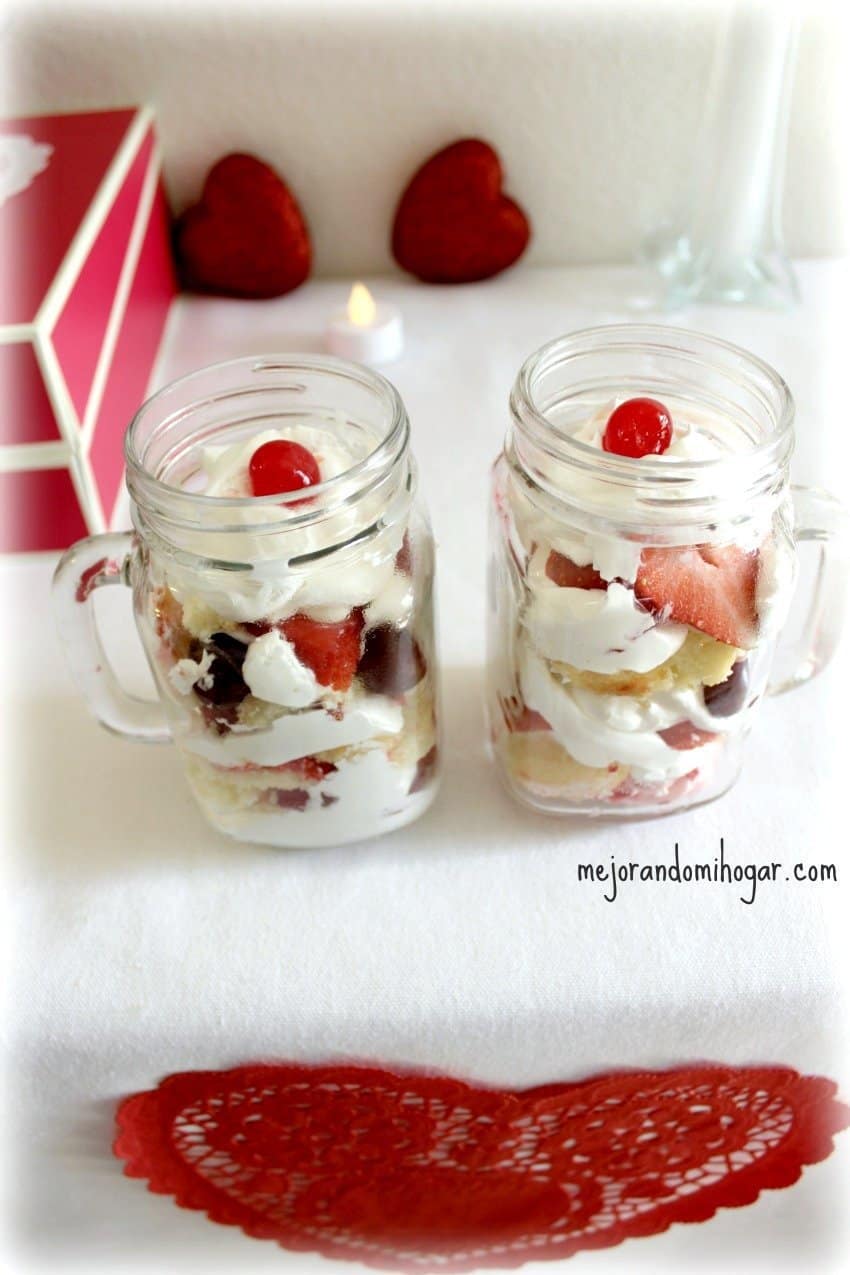 We start by placing a layer of whip cream or chantilly cream at the bottom of the glass and then we layer with each of the ingredients, in the end we garnish with a cherry.
Continuing with the ornaments; the fake candles and paper hearts I got at Walmart, they were very cheap; the black ribbon already had it.
As you can see, the recipes are simple and very economical, of course it depends on the number of people they will celebrate, I hope you like them.