Our experience camping at North Texas Jellystone Park, an RV resort in Burleson, very close to Dallas, TX. Check out the promotion below.
We were invited to the resort to share our experience with my readers.
Last weekend we visited North Texas Jellystone Park, for the first time. We did not know about the resort before. It is perfect to spend time with the family near the city. If you like the idea of camping with all the comforts, you will love it!
The park offers several options to stay in, from a tent, or you can take or rent an RV and even glamping in one of their luxury cabins!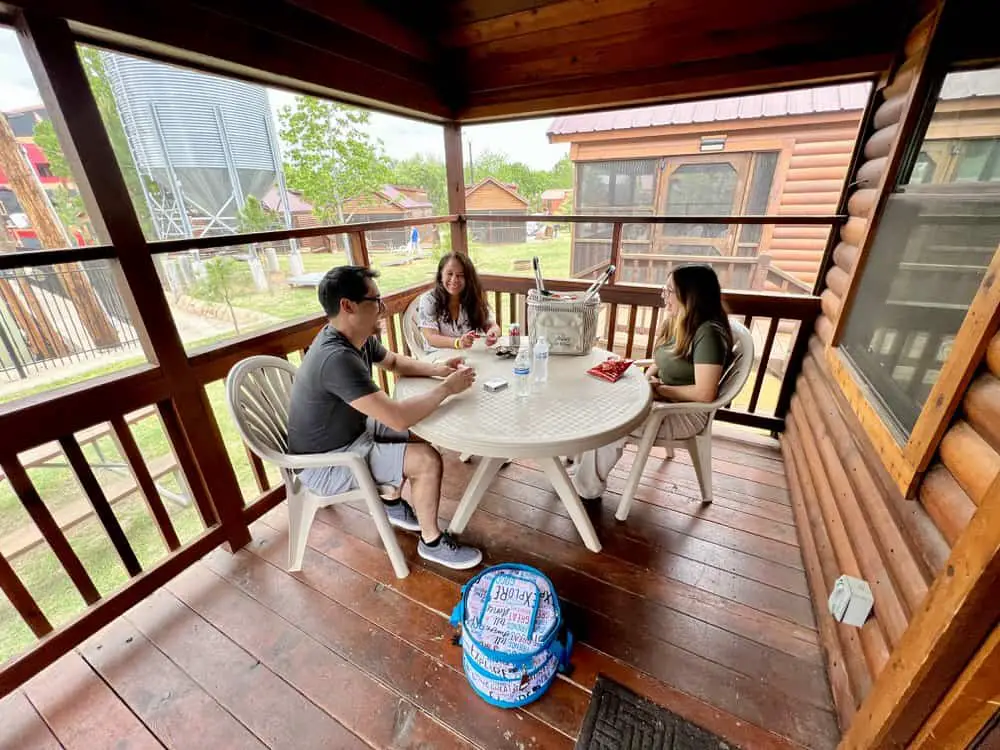 CAMPING at NORTH TEXAS JELLYSTONE PARK

WHAT IS NORTH TEXAS JELLYSTONE PARK?

It is an RV resort located half an hour from Fort Worth and just one hour from Dallas, TX.
By staying, you have the right to use the facilities and participate in various activities for all ages.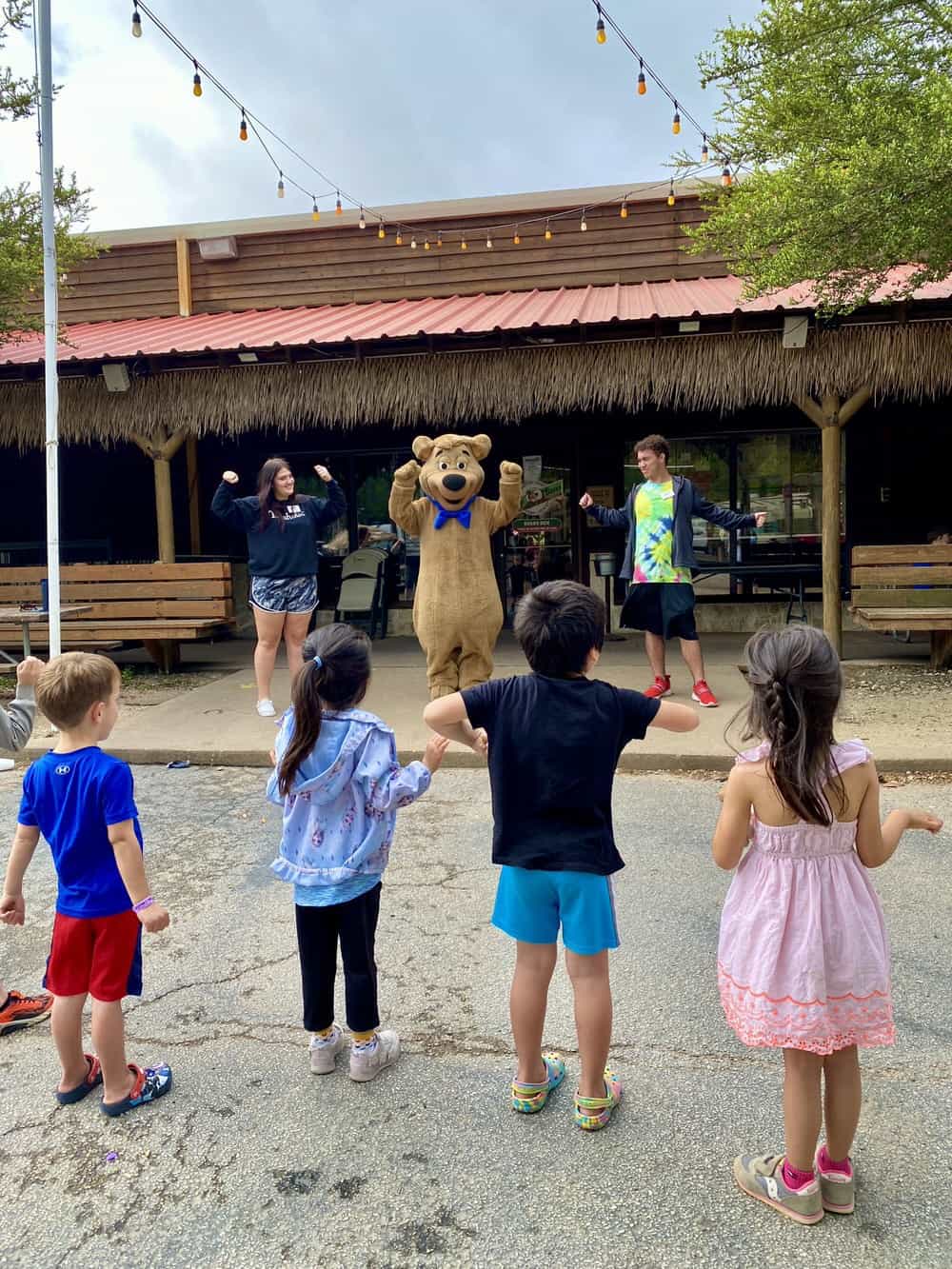 There is a cabin (Park Model RV) area for RV, an area for tents, and even rooms inside a pirate ship!
We stayed in a GoRving Park Model RV. We don't have a lot of camping experience, so being in the comfort of this cabin near Dallas really pleased us. We traveled from San Antonio, so we were able to see my oldest son who lives in the DFW area.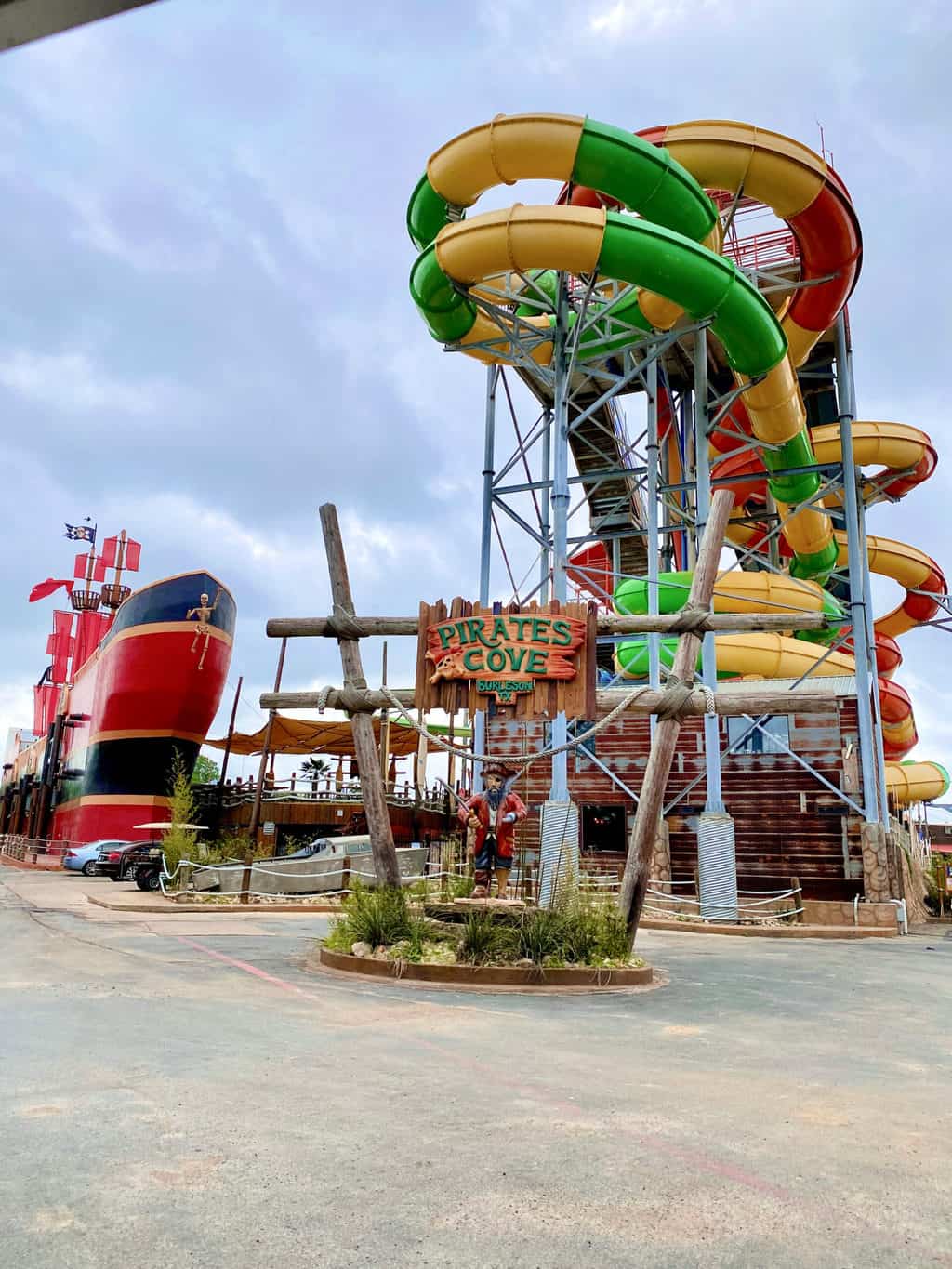 ACTIVITIES NORTH TEXAS JELLYSTONE PARK OFFERS
The camping resort has a daily agenda with special activities apart from the recreational and sports areas including:
2 pools
Paintball
Archery tag
Free admission to Pirate's Cove Water Park
2 playgrounds for children
Petting farm
Trails
Tether Ball
Lake (bring your fishing rod)
Game pavilion with table football, basketball courts, corn hole, etc.
Air zone (inflatables)
Crafts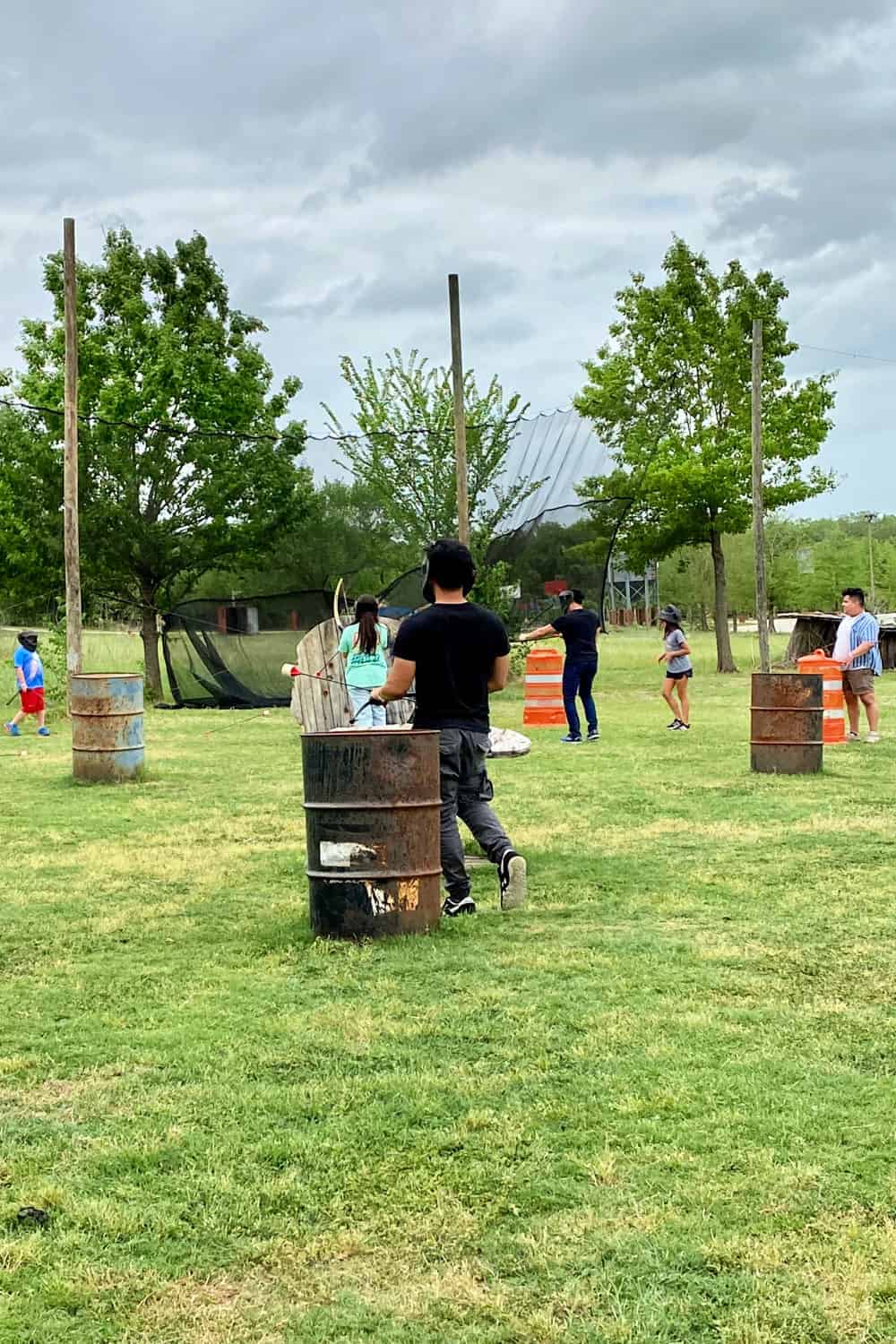 WHAT IS A MODEL RV PARK?

A Park Model RV is basically a house on wheels used for temporary stays.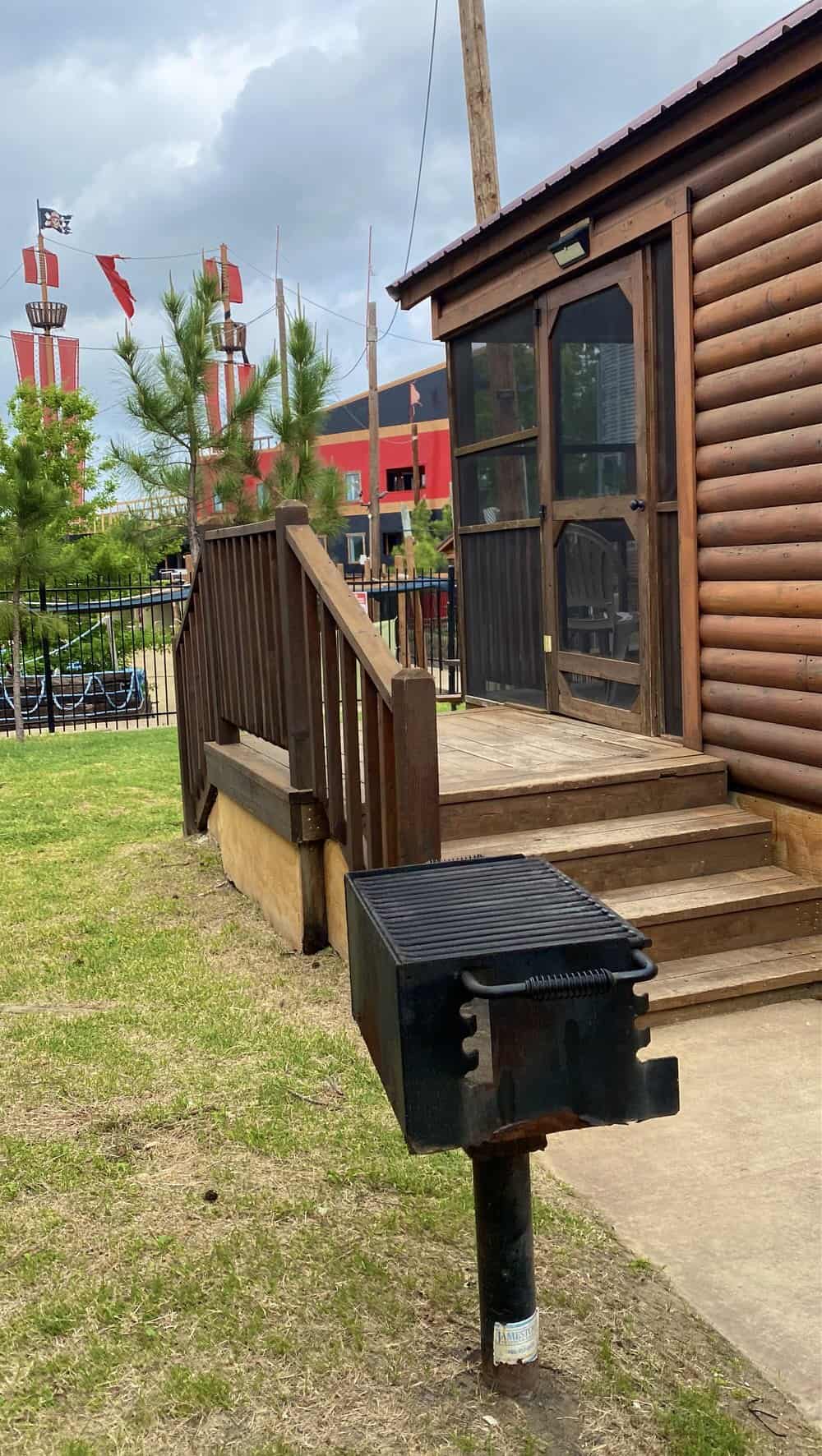 It looks and feels like a typical cabin, it is perfect for glamping because it has all the comforts of a cabin.
The only difference is that it is connected to electricity, sewage, and water like any RV.
It is also built on wheels, so it can be moved from one place to another.
The one we stayed in is from GoRVing, it can fit 8 to 10 people, and it has a kitchen equipped with a stove, cabinets, sink, and refrigerator. The cabin also has a full bathroom, air conditioning, heating, barbecue, closet and is fully furnished.
We are five and we fit perfectly. Downstairs is the main bedroom with a queen bed and a bunk bed next to it.
There is a futon in the living room, that can fit one or two people and two queen-sized beds. This bedroom has a very low ceiling, if you are an adult, when you climb the stairs you have to kneel, it is perfect for children.
The cabin is ready for you to stay in, they are excellent to spend the whole season camping in North Texas Jellystone Park.
The prices depend on the cabin, dates, occupancy, and if you are bringing your pet or not. The price per night of the park model RV where we stay ranges from $140 to $320 dlls depending on the dates. The rate is cheaper during the week.
The primitive tented area means there is no water or electricity and it costs about $100 a night.
The resort accepts pets in most of its rooms except in the tent area.
If you are looking for places to camp near Dallas, TX this is a very good option.
North Texas Jellystone Park PROMOTION
They have a promotion for you when booking your vacation at North Texas Jellystone Park using my link. Book two nights and get one free night (plus resort fees). Valid from Sunday to Thursday in June 2022.
Check out more information about these cabins in my TikTok videos about this RV park.
Visit: