Are you looking for last-minute costume ideas for kids? Check this lists of the most wanted Halloween costumes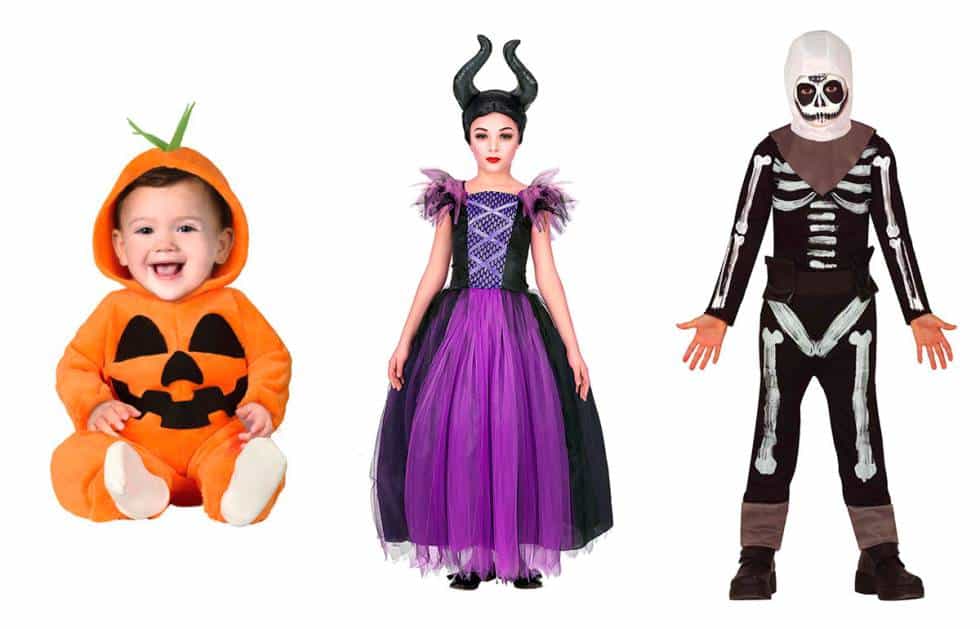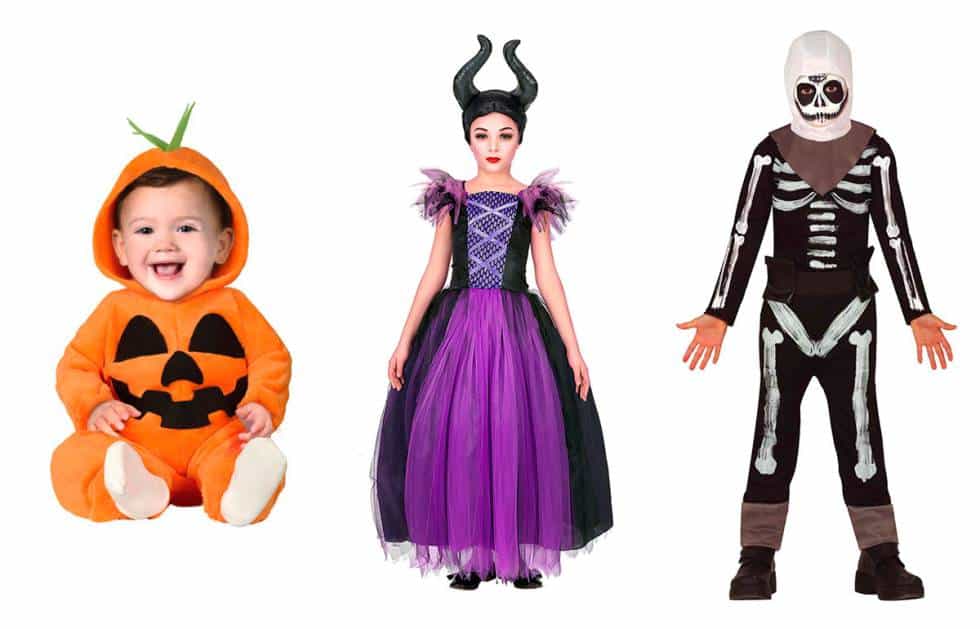 I have always thought that a homemade costume, even if it is not perfect but that it is original, is better than one bought and that you find several dresses just like you.
What courage to spend between thirty and sixty dollars to meet several people wearing the same costume right?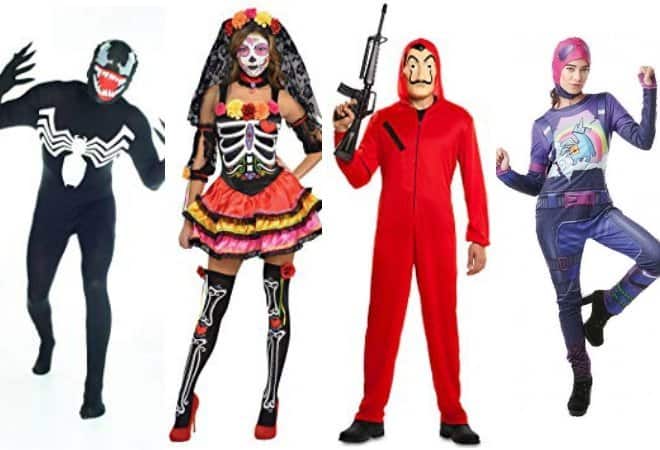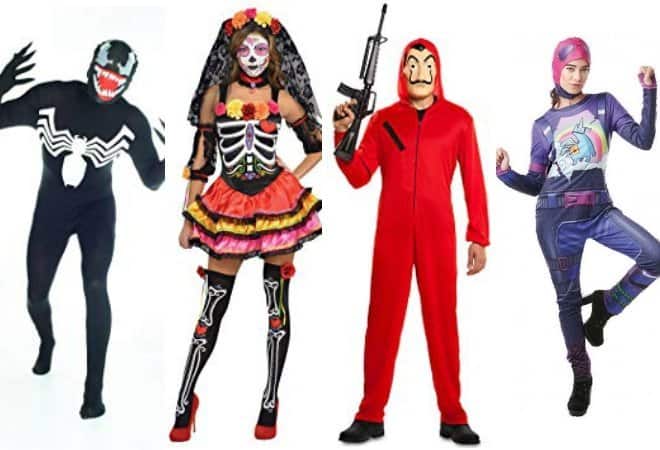 That's why I share some costumes from my children and my friends' children. below are the most sought-after costume lists for baby, children, adults and group costumes.
Below you can see the most searched costume lists according to Google. Visit Google Frightfeist for details.
easy Halloween costumes
Miguel from the film COCO. It is one of the most loved and easiest to make. Jeans, red jacket or hoodie, white T-shirt, simple skull-like makeup and ready.
Rope doll. Wear a prom dress or clothing of your choice; false or painted lashes and a cardboard "string" with elastics to tuck in arms.
Dinosaur. If your child is a fan of dinosaurs you should surely have clothes with this theme. In this case, my friend found a hoodie with a dinosaur cap; If you can't find it, you can use any hoodie and stick cardboard cones to simulate the dinosaur's head.
Jack Skellington. If you have a black suit with white stripes, you've already made it! All you need is black and white makeup and white gloves. The makeup design is very simple.
Unicorn. For this we use a colored tutu glued to a headband, added a gold-colored foam cone and felt ears. For the tail, we use tulle of various colors.
Harry Potter or Hermione. You can buy the Harry Potter blouse or T-shirt or decorate a grey T-shirt you have out there; you just need a white-collar; whether you cut it into an old shirt or do it with a piece of felt. Add a tie made of foam, glasses and a black cape. Use a wooden wand to say "Expecto Patronum".
Cruel a de Vil. This is one of my favorites. You need a two-color, black and white wig; or you can paint half your hair with white spray paint. For the outfit, wear black and white clothing with red touches.
Cat, zebra, rabbit or any animal. This is too easy, the accessories can be found in the dollar store or any costume shop. You can also make them, you only need a headband, hot glue or silicone; felt or foam for the ears and some fabric for the tail. Dress up in matching colors and add any other accessories, such as bow, suspenders, vest, etc.
Cotton candy. Cover an old white T-shirt with eraser or material from which the pillows or cushions carry, use hot glue or silicone; Cover with spray paint, the color you prefer (the typical is pink or celestial), make a decorated cardboard cone and tie a few slats to the sides.
Freddy Krueger. A hat, a little makeup, mitten and the typical black and red striped T-shirt is what you need to disguise yourself as this iconic character.
Here you can see some of the previous costumes, in a segment of Telemundo 39 Full Access to which we were invited last Halloween.
most wanted children's Halloween costumes on Google in September 2019
Fortnite is still one of the most sought after Halloween costumes, but "IT" stole the crown as the most sought-after Halloween costume in the United States. Other favorite Halloween costumes return to the most wanted list, such as Spider-Man, clowns and unicorns.
IT (Pennywise, clown from the movie It)
Witch
Spider-Man
Dinosaur
Descendants
Clown
Fortnite
Chucky
1980s
Unicorn
most wanted HALLOWEEN COSTUMES
Null
Banana
Dalmatian
Grinch
Pennywise
Stay Puft
Starbucks
Shell
Pumpkin
Deer
Olaf
couples costumes
Lilo and Stitch
Bonnie and Clyde
Cosmo and Wanda
Adan and Eve
Cheech and Chong
Mario and Luigi
Chucky and Tiffany
Sonny and Cher
Rick and Morty
Phineas and Ferb
The most popular group costumes
Descendants
Fortnite
Stranger Things
1980
Toy Story
Power Rangers
Star Wars
The Wizard of Oz
Minecraft
The Powerpuff Girls
pet costumes
Chucky dog costume
Ewok dog costume
Spider dog costume
Pennywise dog costume
Dinosaur Dog Costume
UPS dog costume
Demogorgon dog costume
Shark Dog Costume
Batman dog costume
Ghost Dog Costume