I attended TBEX19 and I had the opportunity to do the Billings Brew Trail, we visited several breweries and tried craft beers and drinks in Billings, Montana.
I was invited to this fam trip with no cost as part of the conference.
This article is also in Spanish: Tour de la cerveza artesanal de Billings, Montana.
Before the TBEX19 conference, we had the chance to choose two tours, I chose Billings Brew Trail and Tippet Rise, which I will tell you about in another post.
Billings, Montana; was named one of the top 10 cities with the best craft beer in the United States.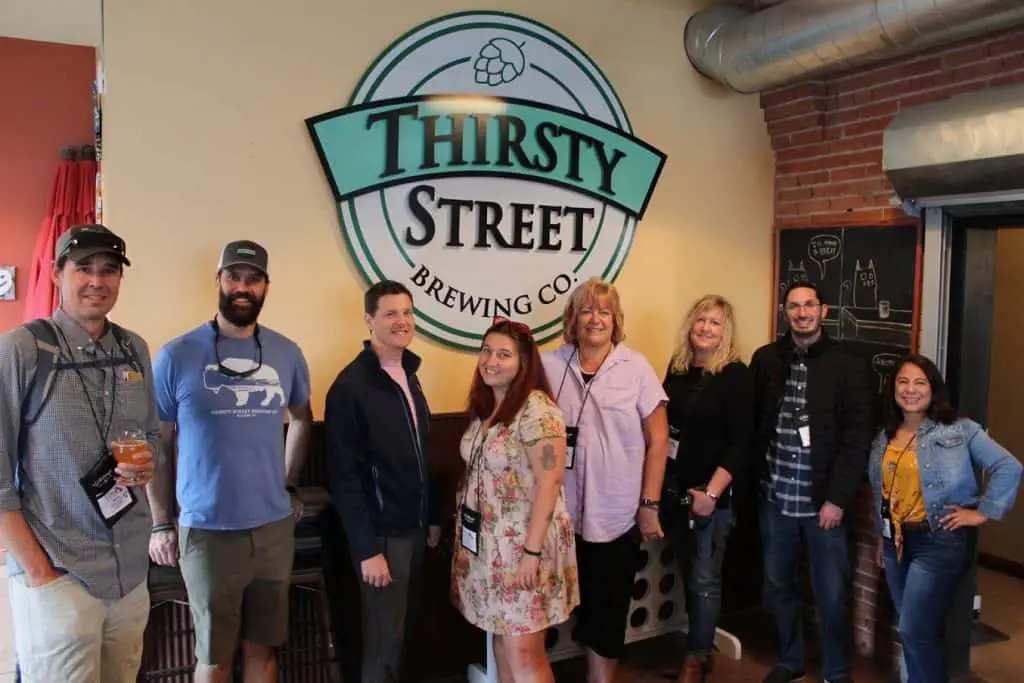 The Billings Brew Trail is a tour you can do by yourself, walking the streets of downtown Billings. Some of the breweries are family-friendly, so you can go with your family. They have an ounce limit for serving alcohol.
Each of the places we visit has a special charm. The breweries are close to each other. Some offer only craft beer, while others offer ciders, wine, vodka, gin, and food.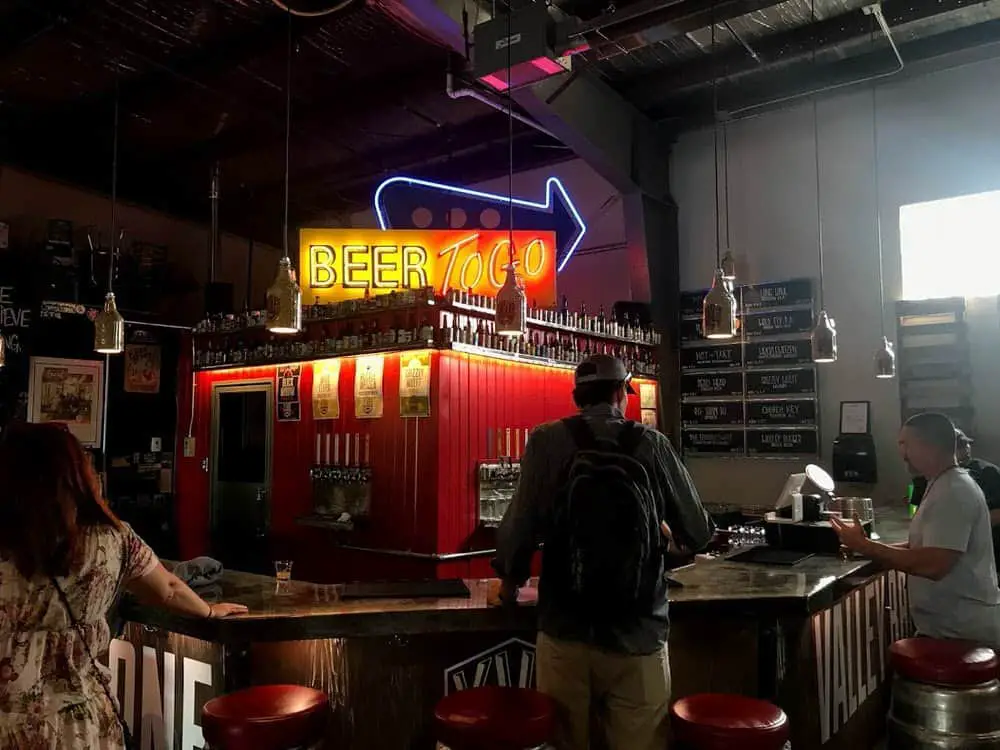 CRAFT BEER TOUR AT BILLINGS, MONTANA
Yellowstone Valley Brewing Co. This place looks like a garage or mechanic's shop. It is the largest brewery and has live music on Saturday nights. Here I tried the jalapeño beer and its famous Wooley Bugger Root Beer. It has award-winning beers such as Black Widow Oatmeal Stout, Wild Fly Ale, Numbskull IPA, Buffalo Bill, and Cody Rye Beer, among others.
Last Chance Pub and Cider Mill. In this industrial-style pub, I tried Chardonnay barrel-aged, Flathead Cherry, and Glacier Amber Ale. It offers delicious appetizers and food to accompany your drink. I learned that it takes 12 pounds (6 kgs) of apples to make a gallon of cider!
Uberbrew. This brewery also has beer of various flavors and very good food. I tried the German Egg rolls, the Twin Berry milkshake (with strawberries, blackberries, vanilla, and lactose) beer, and the AF Double-tap – doublé black. We were shown the crowler process, which is the process of canning craft beer in a 32 oz can to go. You can watch the video on my IGTV channel.
Thirsty Street Brewing. I never thought a coconut-chocolate flavored beer could taste so good until I tried the Coco Cocoa German Chocolate beer. I liked it. This brewery also offers seasonal beers, they have a game room and a line of take-out wines.
This is my first time visiting this city. It may seem a small city but It has a lot to offer at any time of year. I will definitely come back soon!
Check out: