There's a lot of things to do in Tyler State Park, take your family for a weekend road trip, it is only an hour and a half drive from Dallas.
Tyler Texas is a great weekend getaway to enjoy nature with the family or friends. It is known as "The Rose Capital of America" for the big amount and variety of roses they produce.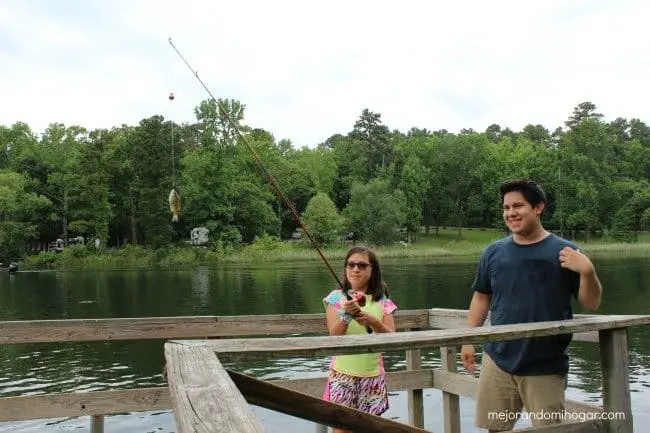 We had heard great things from friends about this State park, so we were excited and ready to explore it.
We went on a day trip with the kids, but you also have the option to stay the night in the park's campsites, cabins, or screened shelters.
Cabins fit up to eight people and fees per night are from $18 -$30 with a two or three-night minimum plus entrance fee.
Tyler State Park is a great place with a lot of big trees, a very nice lake where you can do different activities and 13 miles of trails for hiking or biking.
You can visit it for a day or spend a weekend in some of its camping spaces or cabins.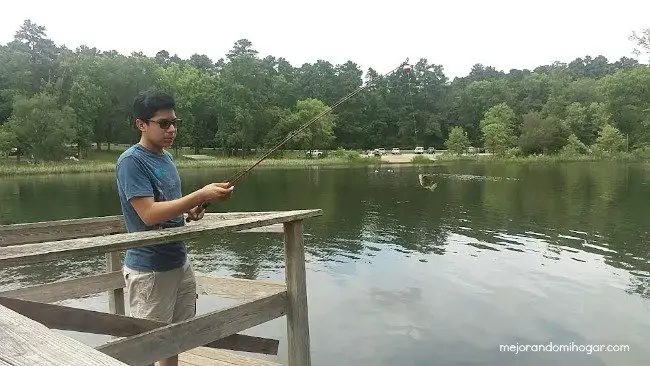 We walked along two trails, there were very tall pines, birds like cardinals and carpenters, different types of fungi, ponds, and a small waterfall.
After walking, we jumped in the lake and later we made a picnic in the sandy beach by the lake.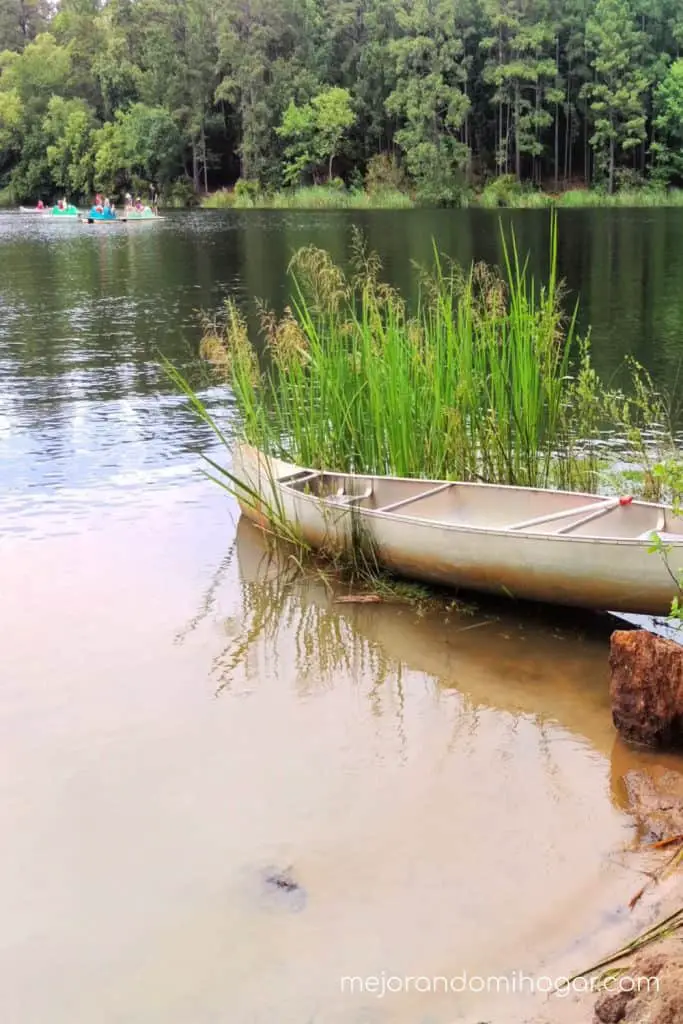 There were many people swimming in the lake. There is a store where you can buy souvenirs, books, snacks, fish bait and more.
The park has a boat ramp and there are canoes, kayaks, pedal boats and fishing equipment available for rent. You can also bring your own boat.
We rented two pedal boats for an hour for $15 each. After that, my kids were fishing from one of the three park's fishing piers.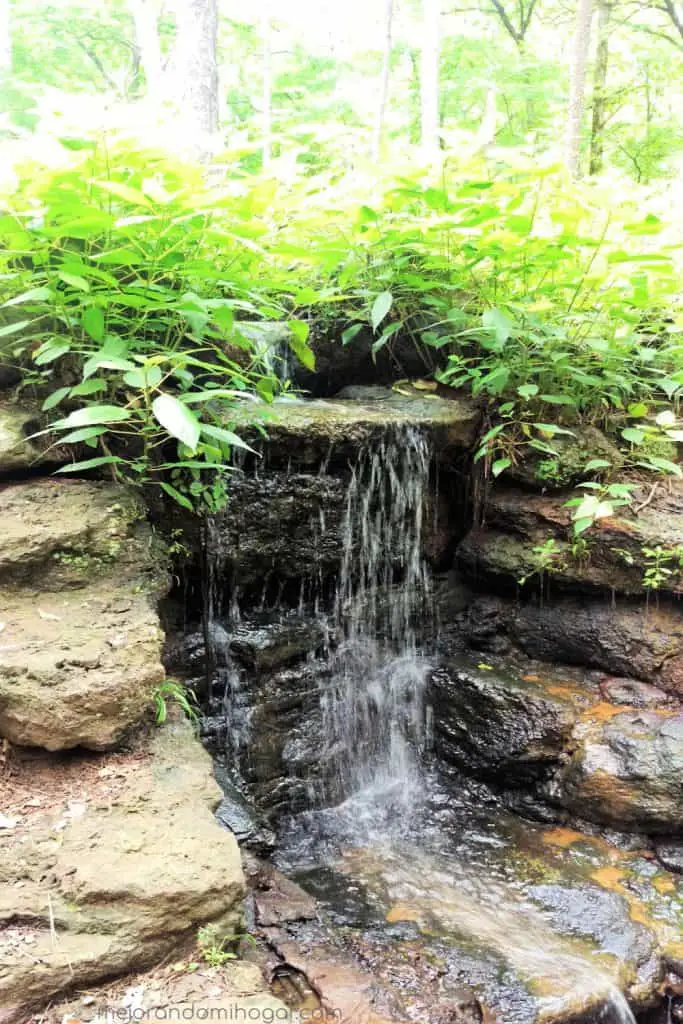 Thinks to do in Tyler state park
Boating.
Camping.
Swim in the lake.
Walking on the trails.
Take pictures.
Ride mountain bike.
Picnic.
Geocache. It's a modern search for "treasures" hidden around the world by people like you.
Bird watching.
Fishing. You don't need a license to fish.
You can take a virtual tour of the trails in Tyler park interactive map.
Admission to Tyler State Park costs $6 for adults, free for children 12 years old and under. More details at https://tpwd.texas.gov/state-parks/tyler
Enjoy all this things to do in Tyler State Park, take your family for a fun hike and don't forget your swimsuit!