I had the opportunity to interview Natalia Reyes, star of the new film Terminator Dark Fate. The Colombian actress has extensive experience in film, television and theater. She is currently considered one of the most promising Latin actresses.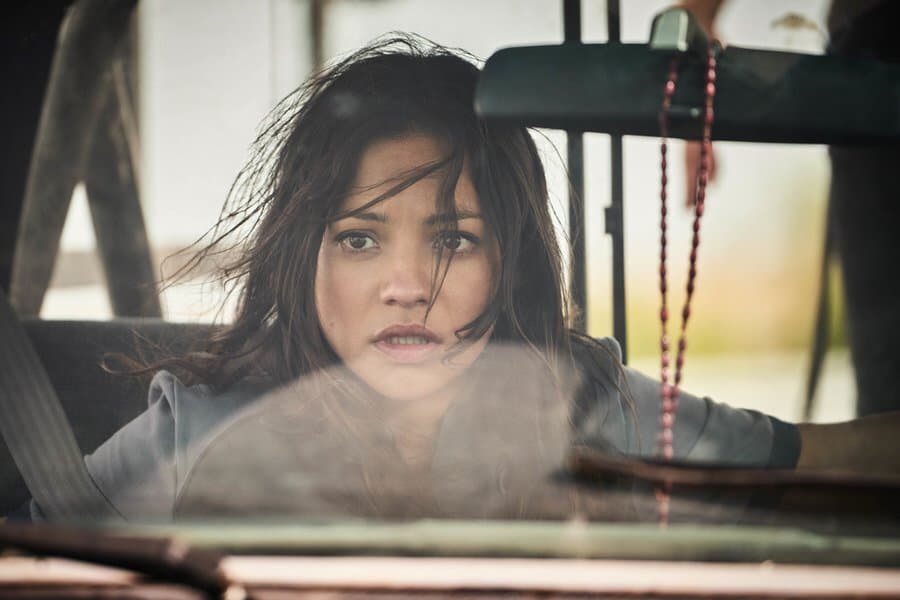 The Colombian actress has worked with Fox in international productions such as Cumbia Ninja (2013) and the sci-fi series 2091 (2016). One of Natalia Reyes' most memorable characters has been the lead role in the famous television series Lady, The Rose Seller (2015); in which she played Lady Tabares, the lead actress in the film of Víctor Gaviria of the same name, who inspired the series and for which she was nominated for the India Catalina Award for Best Actress and earned many awards throughout Latin America.
From Producer James Cameron and Director Tim Miller (Deadpool), Terminator Dark Fate arrives; the sixth film from the famous franchise and you can already watch it in Digital, 4K Ultra HD, Blu-ray and DVD format from Paramount Home Entertainment.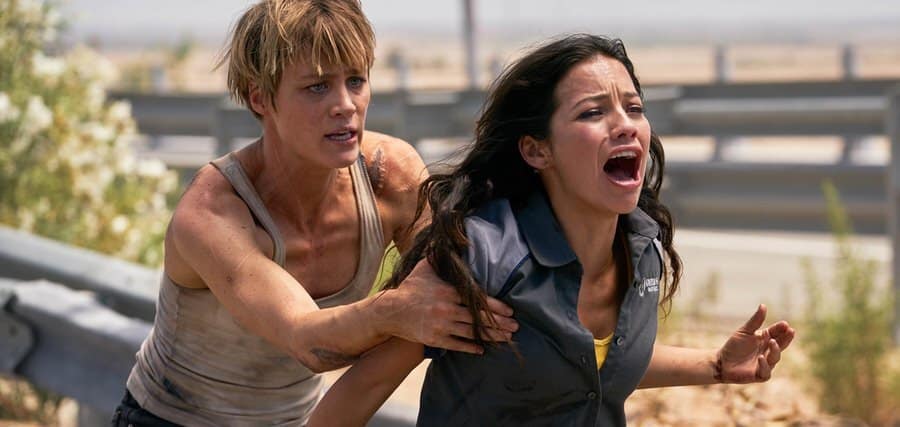 Natalia Reyes plays Dani Ramos, a young Mexican woman who becomes the new Latina heroine in Terminator Dark Fate. By the way, his brother in the film is actor Diego Boneta.
Natalia told us she feels very proud as an actress because of her participation in Terminator Dark Fate, it is a very great challenge in her career. "I feel a great achievement as a Latina, as a woman and as a representative of a community that has been searching for and waiting for a long time for these kinds of leading roles, far from stereotypes and clichés."
The action scenes of Terminator Dark Fate are spectacular and Natalia Reyes told us how she prepared for her role as Dani Ramos in the film. "It was a lot of training that we all had to have, we were rolling for six months, rehearsing, having stunt training, cars, weapons, underwater, wires, flights.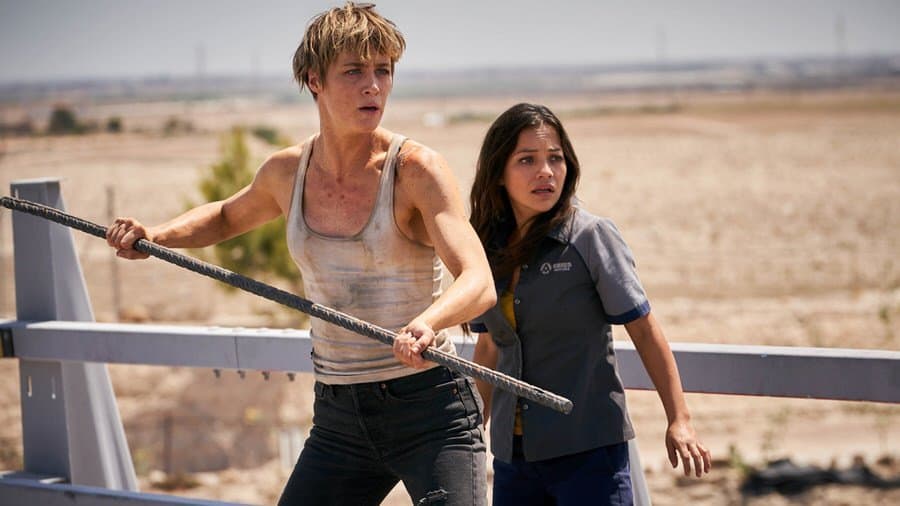 "The preparation and physical demand was very high, but we had a team of people who helped us behind the scenes and some fellows as professional as Linda, like Mackenzie who was always by my side giving me encouragement. It was fortunate to have them supporting me, teaching and guiding me, working with these women was inspiring and an honor for me."
In the sixth installment of the franchise, we see Natalia Reyes as Dani Ramos, a Mexican worker and future leader of the resistance; Linda Hamilton as Sarah O'Connor, who avoided the final trial and Mackenzie Davis as Grace, an improved soldier.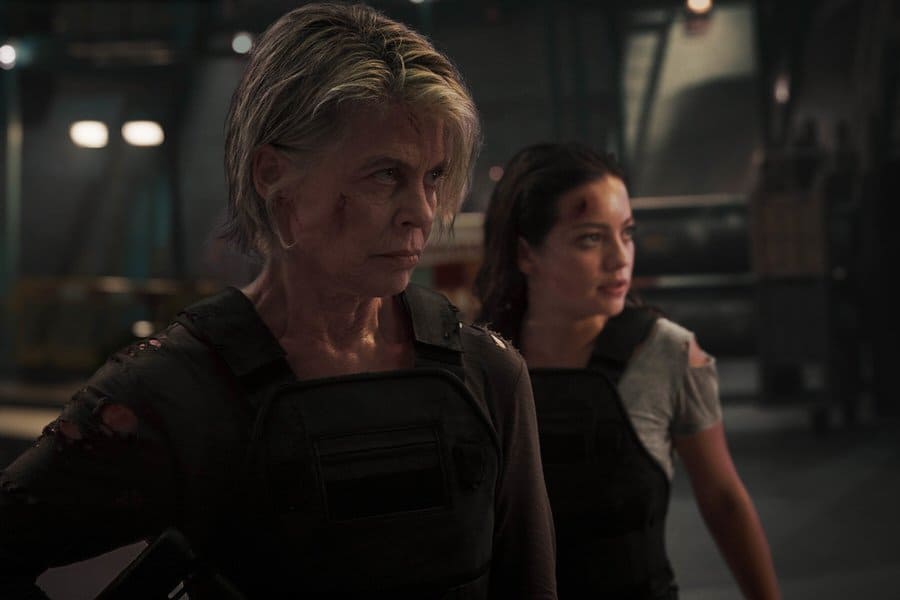 "This is a reflection of what the world is today, the world has changed, Hollywood is changing and women are getting to places where it was not possible before. Situations and roles where we were not previously considered."
About working with icons like Arnold Schwarzenegger and Linda Hamilton "working with these kinds of legends is something you hardly think can happen. Not only to know them, to work hand in hand with two actors like them, but it is also a surreal experience, to know the human part".
Terminator Dark Fate is an action film, which also touches on topics such as robots and immigration, some of the scenes are held when the characters try to cross the border and also in a Detention Center.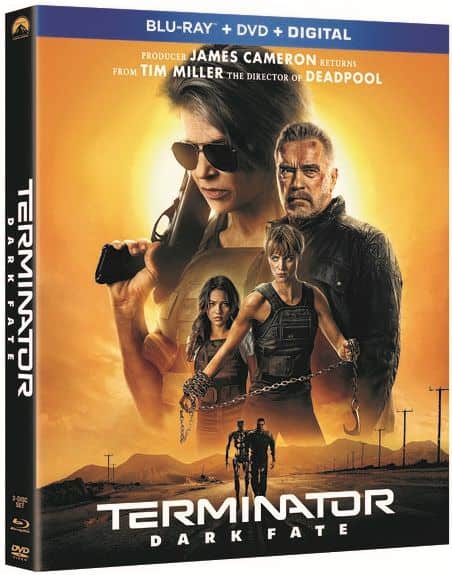 Natalia told us "it's the interesting thing about the movie, obviously, it's a sci-fi movie, full of special effects; it's a film that's part of a franchise that's been in our memory for many years.
"The story of Terminator Dark Fate is not a simple story of robots; it's the story of a moment of humanity, it's the moment we're living in and that's why I think this film is more relevant than ever."

Natalia Reyes.
We're talking about seeing Latinos protagonists, seeing the issue of immigration in the eyes, artificial intelligence, which is not science fiction, is a reality that we are living in."
Natalia Reyes also commented that it is very important that we latinos support each other, that we are the first to applaud us, to support us, to try to believe that those barriers that we have created, are not and that we can get where we propose.
If you haven't seen Terminator Dark Fate, you have to see it! It is now available in various home formats. I saw it on Blu-ray, it contains deleted scenes and interviews with the film's actors and producers.
Follow the conversation on social media using #TerminatorDarkFate