Not long ago I was told that I have "el nopal en la frente" (nopal on the forehead) and not in the best way. Do you know the meaning of this phrase?
You can read the Spanish version here: Me dijeron que tengo el nopal en la frente.
It happened about six months ago, but every time I remember I feel angry, not because I have the cactus on my forehead, but because of the way this person insulted me.
Those who know me well, know I'm a peaceful person. I may talk so loud and have a strong Mexican accent and sometimes I can seem angry to those who don't know me. But that's how we talk in Monterrey and other Northern cities in Mexico. But as a Mexican "refran" says: " perro que ladra, no muerde" (dog that barks, doesn't bite).
Well, going back to my story, it happened a Saturday, in Rockwall Texas; during my son's Waterpolo game. I was volunteering in the concession stand, smiling and trying to help players and their parents.
I was with other moms selling snacks, sandwiches, and sodas to support my son's team. There were several high schools from different Texas cities.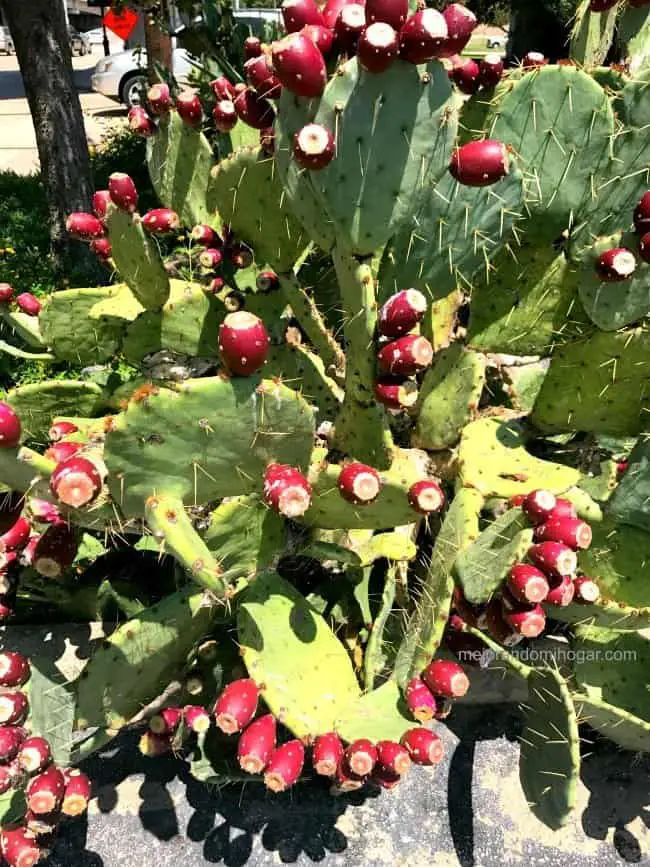 It was my turn helping when a Hispanic male arrived with two children around 7 and 9 years old.
From now on I'll refer to him as "the guy" for rude. I greet him and his kids in English, actually I just smiled at them and said "Hi" even if they looked Hispanic.
Because you never know if people speak Spanish or English, so while in the US you better talk to people in English.
Well, one of the kids told this guy "I want a sandwich" and the guy, grumpy, responded to him out loud, pointing his finger at me: Ask her in Spanish, can't you notice she has the nopal on her forehead"?.
Ha! I was amazed at how this guy was treating me but, I was still smiling, thinking he was joking and I told him not to be like that in a funny way.
This guy completely ignored me and he kept his grumpy face.
The other moms that were volunteering with me (one American and one Mexican woman) heard this guy being so unpolite that they told him they both also speak Spanish.
He just ignored my friends and gave some instructions to her third child that was arriving at the concession stand. The guy retired whit his mad looking face without saying a word.
I was really angry after seeing his reaction, I really felt the spines of the nopal on my forehead.
I was so mad not by the meaning of the phrase but the way this viejo treated me. Of course, I am and I look Mexican but I am proud of my roots even if that means having the nopal on my forehead. By the way, I love nopales and tunas, red ones, are my favorites.
It is so different if your friend tells you that you have the nopal en la frente than a guy in a derogatory way tell you this. I was annoyed by the fact that I was treated so dismissively by this guy. More because he was Hispanic, more because he looked so naco.
This guy was so vulgar for treating me like this when I don't even know him. I was just trying to help him (and with no pay, because I was volunteering) while he was being rude in front of his children. What an example, poor kids.
Even the American lady was surprised at how rude was this guy. After all this happened I asked her if she knew this phrase but she didn't.
She said she realized about the guy's rude attitude, that's why she told him "I also speak Spanish".
Nopal en la frente meaning
(nopal on the forehead)
"Having the nopal on your forehead" (cactus in the front, means you look very Mexican (even if you don't want to). There are people that are not proud of their Mexican roots and they tried to hide their nationality.
Here in Texas, you can hear Mexicans referring to people of the same race as "nopales". American wannabes or people that denied his Hispanicity also get called like this.
I used to hear that phrase when Mexican people cross the border to do shopping and they approach native-looking people in Spanish but they respond in English. They don't realize people may be bornt here and they don't speak Spanish at all.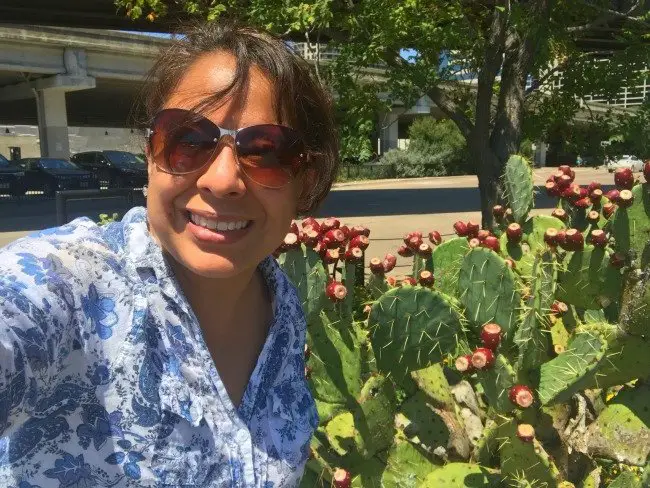 Sometimes discrimination comes from our own race. That phrase of "tener el nopal en la frente" is used disrespectfully by Mexican people when they see a person who looks Hispanic speaking English.
These people think they don't want to speak in Spanish without thinking they may not speak Spanish at all.
Let me tell you something I've learned. Although people look Hispanic, Mexican or Latino, some of them do not speak Spanish.
There's a lot of people born here and have not learned the language; others come from some tribes in Mexico where they do not speak Spanish but dialects and when they arrive they learn only English.
It is sad to think if people of our same race is rude with us then what can we expect from the other races? 
The best thing to do is to treat others with respect, remember that you don't want others treat you unrespectfully.
Regarding the rude guy in this story… I just hope that his children won't be as rude as him, when they get older.