Check out the fun interview with Omar Chaparro and Mario Morán who came to Dallas to promote their new film No Manches Frida 2.
I had the opportunity to chat with the actors at an Uptown Dallas hotel and since they arrived they were very smiling and friendly.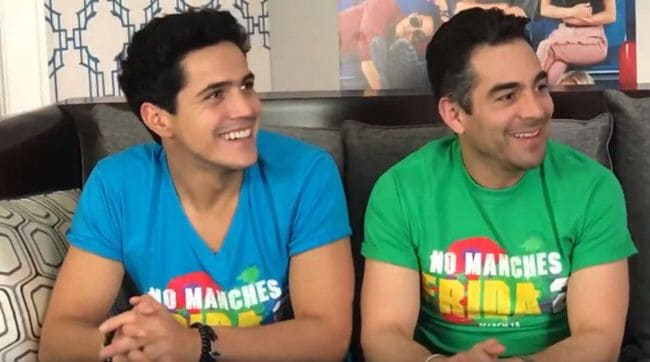 The garnishes, very gallantry, by the way; we were told that they are very happy with the film, that it will give us laughter, which contains taboo themes and original music by Juanes!
No Manches Frida 2, will hit theaters on March 15 in the US. And on April 12 in Mexico, it is the continuation of the first part that became one of the highest-grossing Mexican films in the history of that country' cinema, also grossing $11.5 million in the United States.
Directed by Nacho G. Velilla, Martha Higareda, Omar Chaparro and Fernanda Castillo return in the hilarious film, alongside TV stars Aarón Díaz and Itatí Cantoral.
No Manches Frida 2 – Synopsis
In the follow-up to the hit film No Manches Frida, the stellar cast of the original (OMAR CHAPARRO and MARTHA HIGAREDA) and some new characters (ITATTORAL and Aaron Day) return laden with more rebellion and jokes but this time, they leave the school yard and are go to the beach in NO MANCHES FRIDA 2!.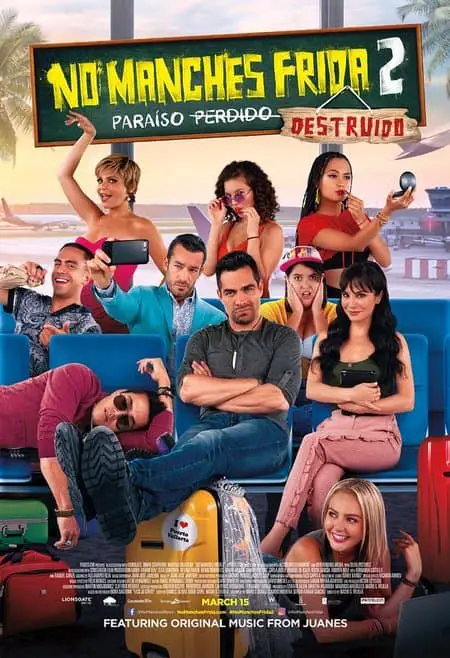 But there are problems in paradise… Literally. Zequi (Omar Chaparro), the seemingly reformed ex-con, is about to marry the love of her life, the lovable and intelligent Lucy (Martha Higareda), but the nerves of the day turn into a total mess and Lucy cancels the wedding.
Meanwhile, the school is in serious trouble and heads to the beach to compete in the most important tournament of their lives. When they arrive at the paradisiatic port, Lucy meets her high school boyfriend, Mario (Aaron Diaz), who became a tremendous gallant and is now the coach of the opposing team and Zequi will have to face his biggest competition.
Now, he must do everything in his power to control his rebellious students, to reconquer Lucy and as if this were not enough, to make Frida Kahlo High School succeed in order to prevent the school from being closed.