How to make three-milk gelatin with hearts , so easy!
I love sweets but I hardly make desserts, because of calories, but Valentine's day inspired me to make this jelly with hearts.
This recipe is also in Spanish: Gelatina de corazones de tres leches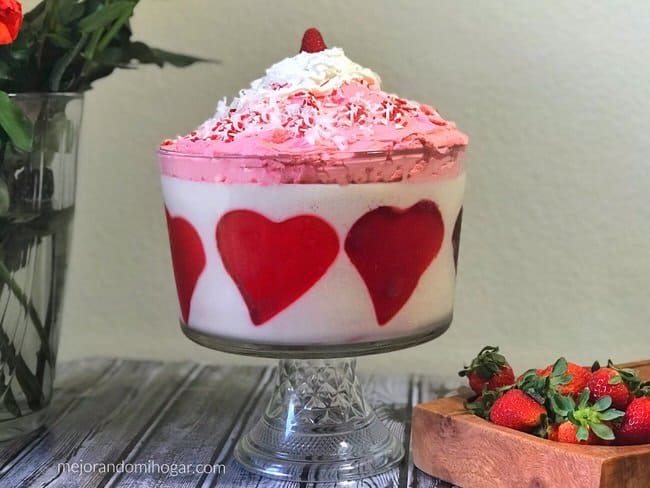 This time I got into the romance and I prepared this three-milk gelatin with hearts with my daughter. Here you can see some Mickey jellies we made a long time ago.
My daughter loves crafts and experimenting, so that helps get her busy. The jelly looked very beautiful and we surprised my husband on the day of love, also my kids loved it.

Three-milk GELATIN WITH HEARTS
Ingredients
For hearts
2 boxes of Jell-o cherry-flavored 6 oz. c/u
2 1/2 cups boiling water
Extended mold or tray
Vegetable oil or Pam
For milk jelly
8 unflavored gelatin packages
1 can evaporate milk
1 can of condensed milk
3 cups milk
Water
1 trifle bowl
Vanilla extract
To decorate
Whipped cream
Sprinkles or sweets red, pink white
Shredded coconut (optional)
1 maraschino cherry for garnish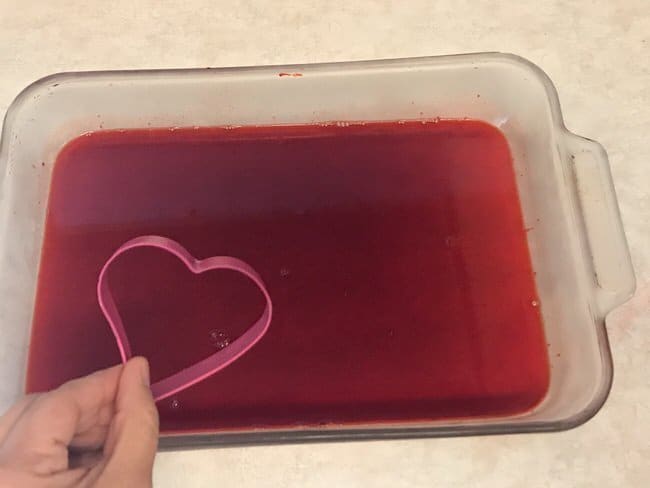 For hearts: Greases one or more extended molds. Prepare the two packages of red jelly but use only half the water indicated by the package.
For two packs of 6 oz would be 3 cups of boiling water, you don't need to add cold water.
Boil the water and dissolve the red gelatin. Empty into the mold and must be about a centimeter tall, in order to cut the hearts. Let cool and put in the fridge.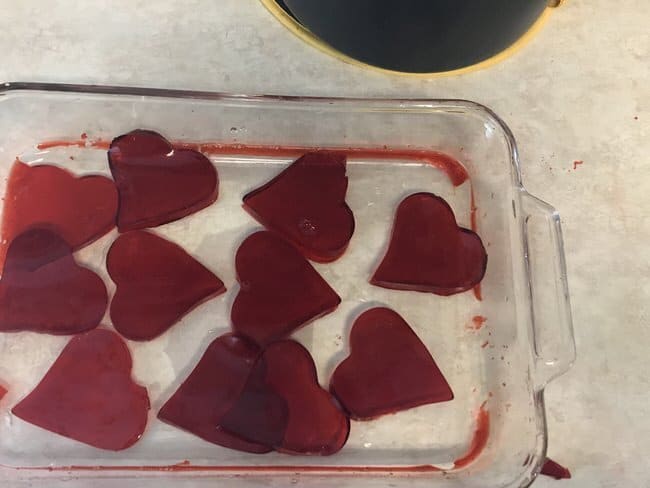 When the hearts are firm, remove the tray with the cherry-flavored gelatin and carefully cut them with the cookie-cutting molds.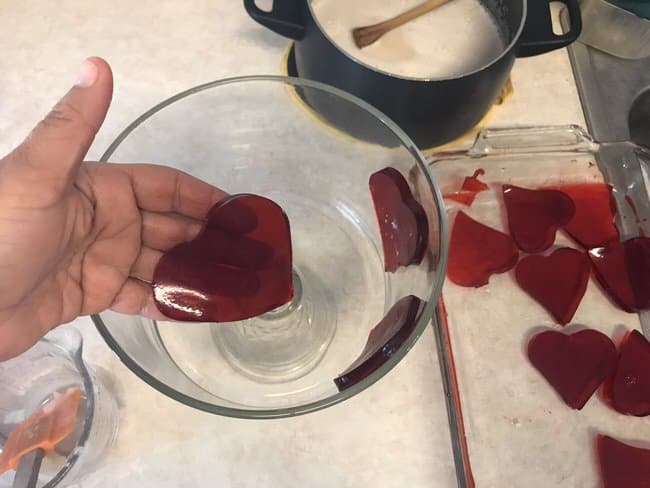 "Stick" the hearts on the recipient walls all around the cup. Since it's glass they stick easily.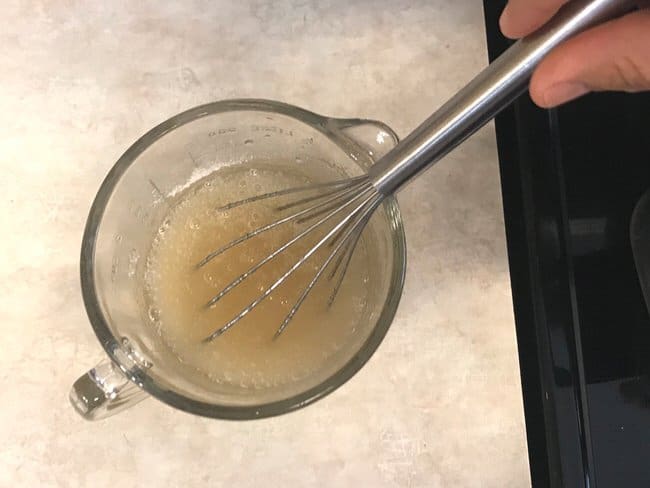 For milk jelly: Prepare the unflavored gelatin according to the package instructions or as I tell you below:
Slowly add the unflavored gelatin to a cup of cold water. Mix and separate.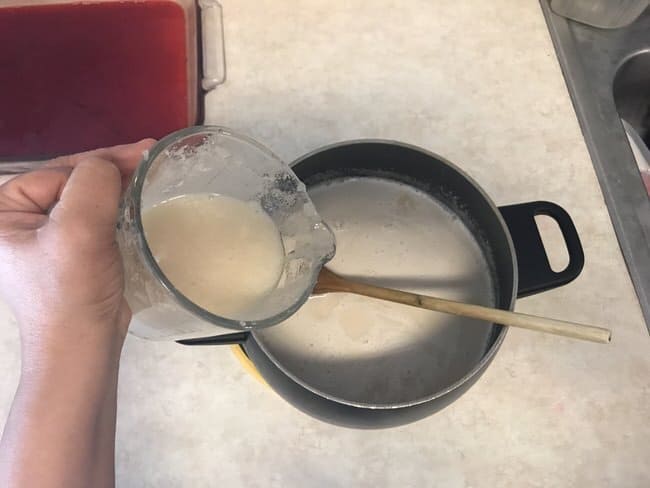 In addition, place the three milks in a saucepan and heat, add a tablespoon of vanilla extract and mix.
Before the milk starts to boil, turn off and gradually add the unflavored gelatin, and move constantly until a homogeneous mixture remains. Let it cool down.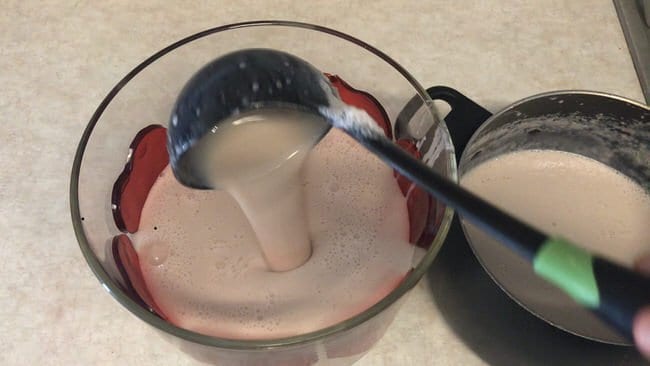 When the milky jelly is warm, pour into the cup carefully so it does not melt the hearts. Take it to the fridge for about three or four hours or until firm.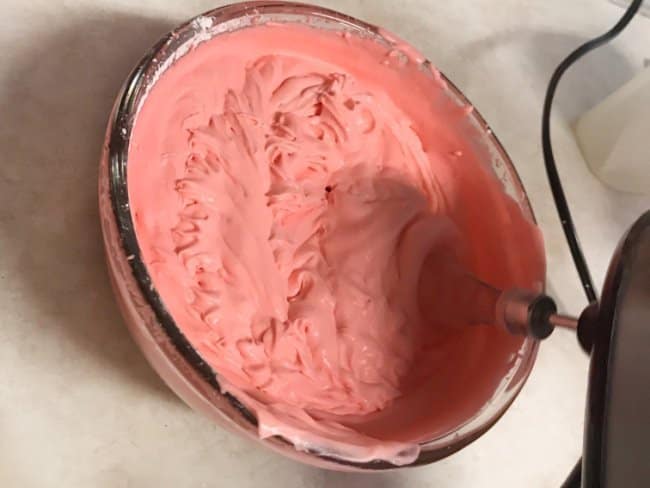 Take it out from the refrigerator and decorate it with whipped cream.
Add sprinkles, shredded coconut and of course, you can't miss a cherry. (I used raspberry because I didn't have it).
I hope you like it and enjoy it!
Check out more recipes: