Make this delicious rice pudding with coconut easy recipe with instant rice in just a few minutes, you can serve it hot or cold, as you prefer, your family will love it. 
Sponsored blog post.
I love cooking and saving time and I always try to have on hand something ready to eat or to prepare, without sacrificing flavor and quality.
We've been trying VEETEE rice, it's ready-to-eat rice. it comes in a plastic container that you can put in the microwave.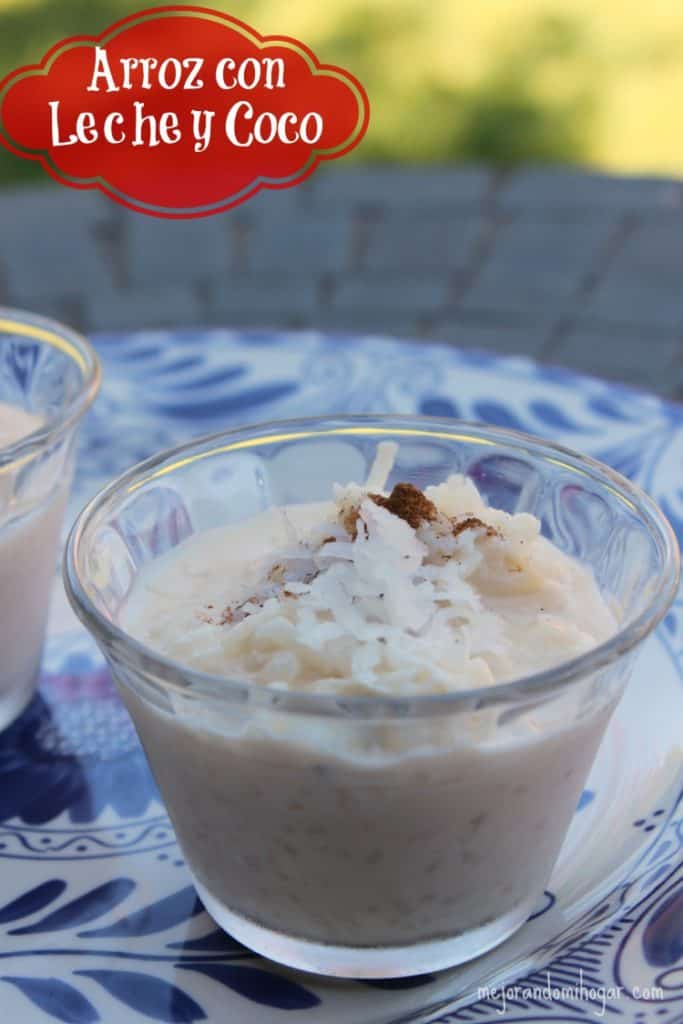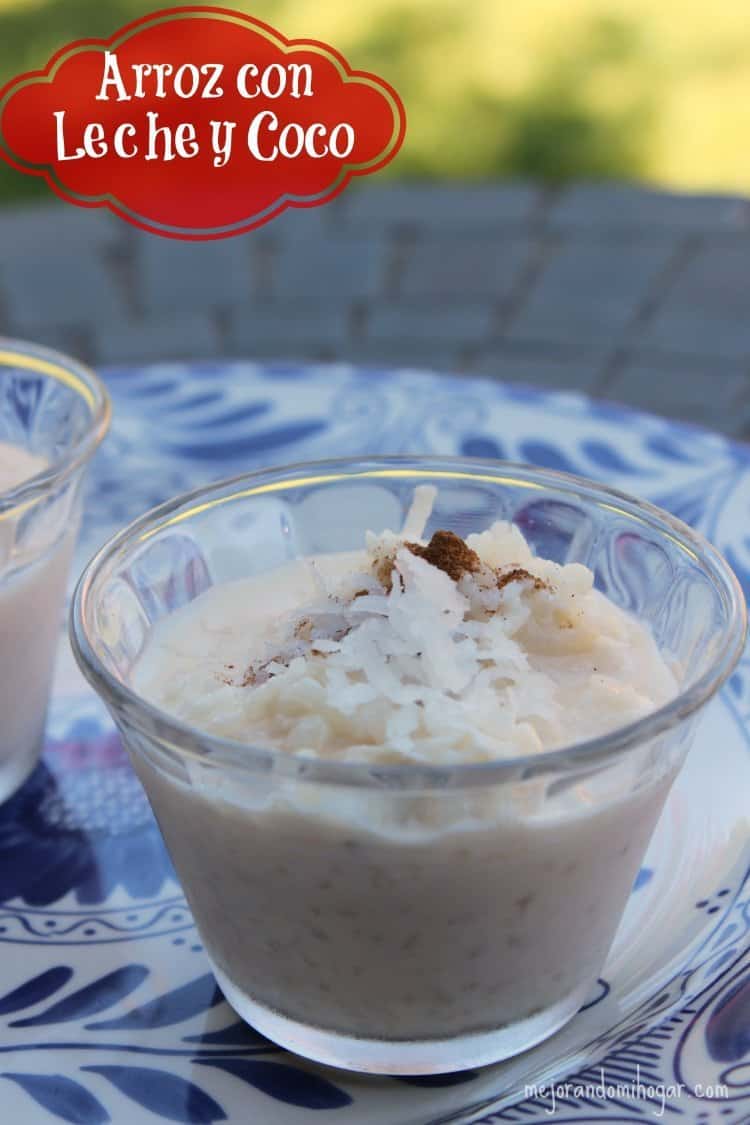 There are days when we barely have time to eat with my children's activities, so I have to forget about cooking. The easiest thing is to heat a microwaveable rice package of this brand and serve it with chicken or salad.
VEETEE Rice comes in different flavors:
tastyWholegrain Brown
Long Grain
Basmati & Wild
Thai Jasmine
Golden Vegetable
Basmati
Chicken Flavor
Thai Lime and Herb
New Orleans Style
Pilau Rice
I hope you enjoy the recipe!
RICE PUDDING WITH COCONUT
Ingredients
1 Package of Veetee Rice Long Grain rice or cooked white rice.
1/2 Cup of water
1/2 cup of evaporated milk
1/4 cup of sugary condensed milk
1/2 cup of coconut milk
1/2 cup of shredded coconut
2 cinnamon sticks
Cinnamon powder (optional)
Boil the water with the cinnamon until the taste drops.
Stir in the cooked white rice or Veetee Rice Dine-In Long Grain Rice and mix.
Add the coconut milk, evaporated milk, and let it boil.
Add the sugary condensed milk.
Remove from the heat and add the shredded coconut.
We serve hot or cold, as you prefer.
You can garnish with cinnamon powder and shredded coconut.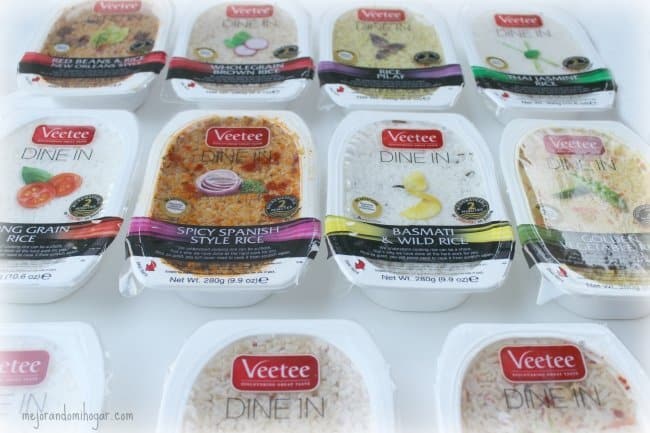 Veetee Rice Rice, I find very convenient because it serves me for when I am in a hurry or do not want to cook. I loved that it comes in a modern transparent tray, where you can see the rice. Vetee Rice lasts up to twelve months in your pantry at a regular temperature.
It is very versatile, since you can eat it directly from the tray, or you can accompany your favorite dishes. You can also use it to prepare more elaborate dishes.
I prepared this tasty rice with coconut easily and quickly; you can also prepare, sushi, fried rice, rice with chicken, paella, risotto, etc.
Vette Rice is new to the Us but already has time set in the UK, you can find it in stores like HEB, Walmart, Kroger, Meijer, Aldi, Amazon.com, and other well-known stores.