This easy mashed sweet potatoes recipe can be served as a side of any dish, it is delicious.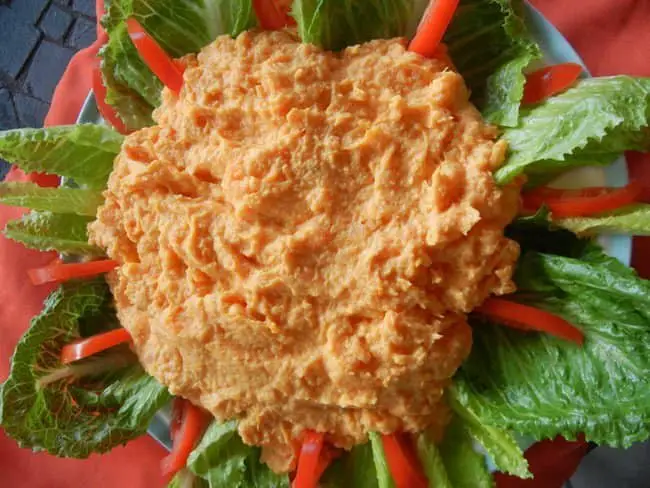 Sweet potatoes bring me memories of my life in Mexico when it was very common to hear the characteristic whistle of a man pushing a little cart that made people go out of their homes to buy the sweet potatoes dessert he sold. That's the only way I had tried this vegetable.
Until we arrived in Texas. It was weird for me to see dishes served with sweet potatoes, such as sweet potato fries or mashed sweet potatoes.
But, as Mexican says "a donde vieres, haz lo que fueres" "wherever you go, do what you see" we have been adapting to the customs and dishes of this region, so now we enjoy dishes with this root vegetable, like this recipe.
Sweet potatoes offer several benefits, it contains antioxidants, folic acid, beta-carotene, fiber, vitamin A. It is pain reliever, eliminates toxins, fights free radicals and is said to have healing properties (not sure).
There are different recipes for mashed sweet potato, you can use maple syrup, marshmallows or chocolates to make it but the recipe I'm sharing with you is the classic mashed sweet potatoes, I hope you enjoy it.
This recipe for mashed sweet potatoes can be served as a side of the turkey or pork loin for Christmas dinner. Do you have a better mashed sweet potatoes recipe? Share it in the comments!
MASHED SWEET POTATOES
Ingredients
4 sweet potatoes
1/2 can of condensed milk (or whole milk)
1 tablespoon butter
2 liters of water
1/4 teaspoon nutmeg
Salt to taste
Cook the sweet potatoes in two liters of water for approximately 30 minutes or until they are soft.
Peel the sweet potatoes and mash them.
Add the butter and mix. Incorporate half a can of condensed milk, until it achieves the mashed sweet potatoes consistency.
Season to taste with salt and nutmeg.
Enjoy it like that or if you prefer, you can add a little sugar or maple syrup.
Enjoy it!