Some of our favorite holiday flavors combined in this simple and easy dish that can be made on the stove, Pork loin with pineapple and bacon.
This is part of a sponsored collaboration with Smithfield and DiMe Media. However, all opinions expressed are my own.
Although it can also be prepared in the oven, there are still many people, like my mom; who prefer to cook on the stove, so this time I decided to prepare the pork loin this way.
Smithfield offers different selected pork cuts, including natural or marinated pork tenderloin, such as this one you use, the roasted garlic and cracked black pepper Pork Loin which is marinated with roasted garlic and black pepper; when I put it in the pan it smelled delicious; or you can do it with a natural or unmarinated pork loin and season it with salt, garlic and pepper.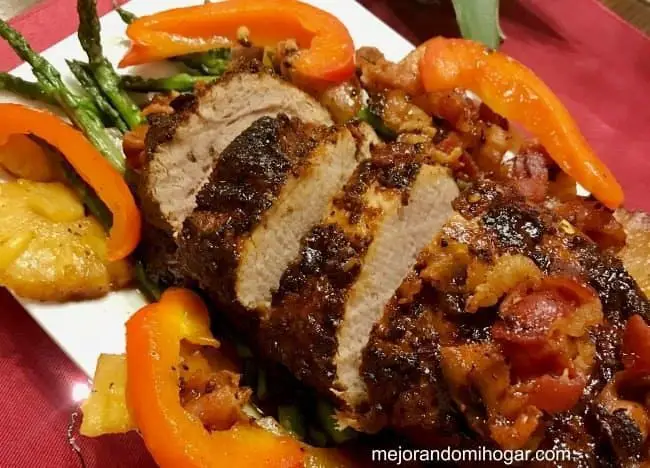 In the case of this recipe, I save my marinade time. Smithfield's pork tenderloin was fresh and of very good quality, like everything I've tried before: boned and boneless pork chops, ribs or back ribs and spareribs.
Try them with confidence, Smithfield pork gives you the confidence you need to create your most exquisite dishes. Visit SaborSmithfield.com for more recipes, ideas, information about these products.
I hope you enjoy the recipe with your family and friends at these upcoming parties!
Pork Loin with Pineapple and Bacon
Ingredients
1 Smithfield pork tenderloin or marinated sirloin (or natural and soazone)
1 can of pineapple slices, drained and halved
2 cup pineapple juice
1 Cup white wine (optional)
1 teaspoon sugar
1 teaspoon oil
Salt to taste
Pepper to taste
Optional: 
Asparagus
Salt and pepper to taste
1/2 cup of olive oil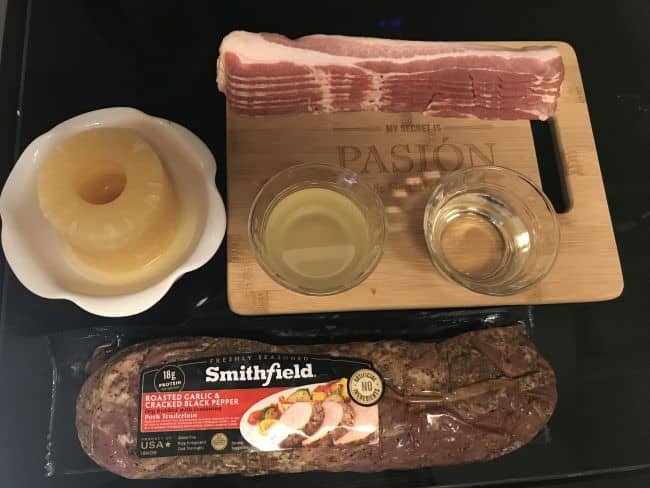 Heat the oil in a frying pan over medium heat. Add the bacon and move until a little golden brown. Separate the bacon on a plate, leave the fat you released in the pan.
Place the pork loin or sirloin and brown for about five minutes on each side.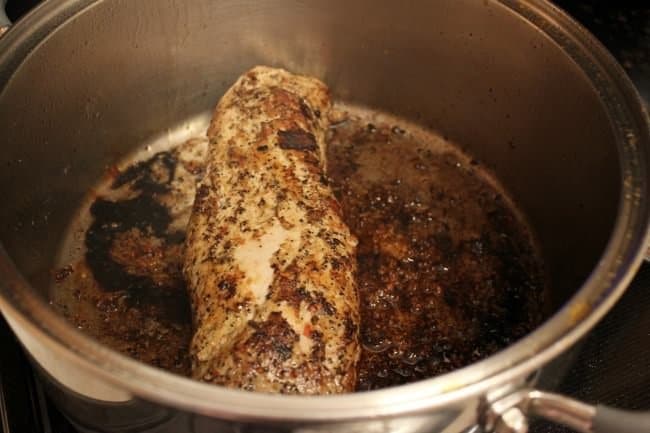 Add the white wine and a cup of pineapple juice (separate the other cup for later). Cover and cook over low heat for 30 minutes.
Turn the pork loin over and add the other cup of pineapple juice. Cover and sewe for another 15 minutes.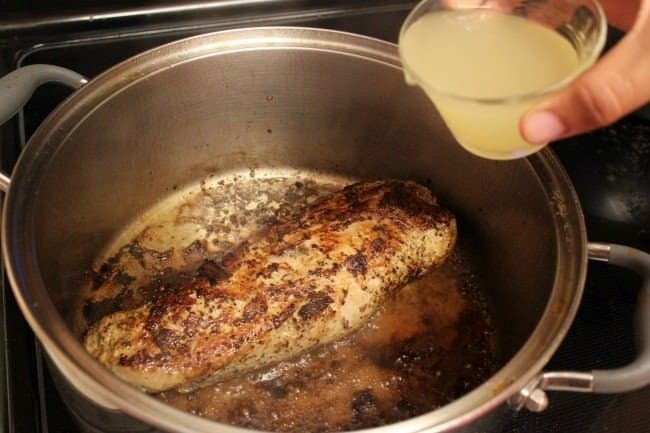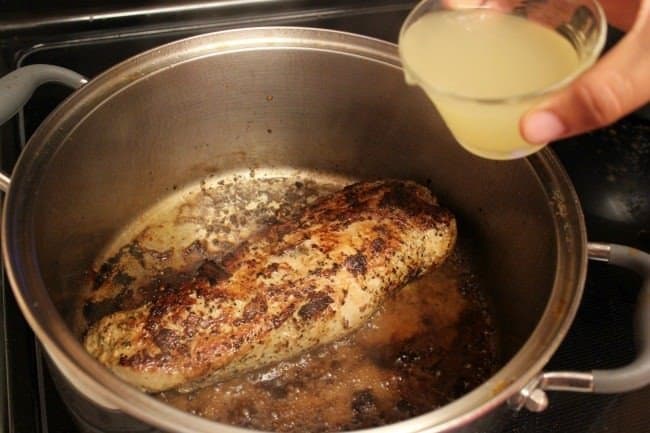 In the meantime, let's prepare the asparagus. In another frying pan, heat a teaspoon of olive oil, add salt and pepper.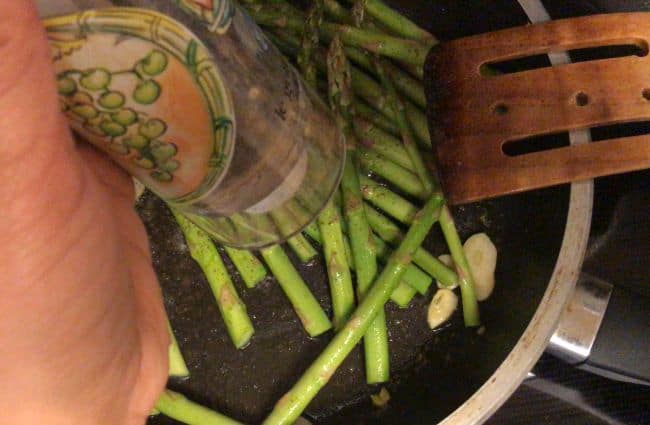 Add the asparagus and fry until dark green or slightly soft. Separate on a plate.
Returning to the pork loin, uncover after cooking time, add the pineapple slices and bacon and mix carefully.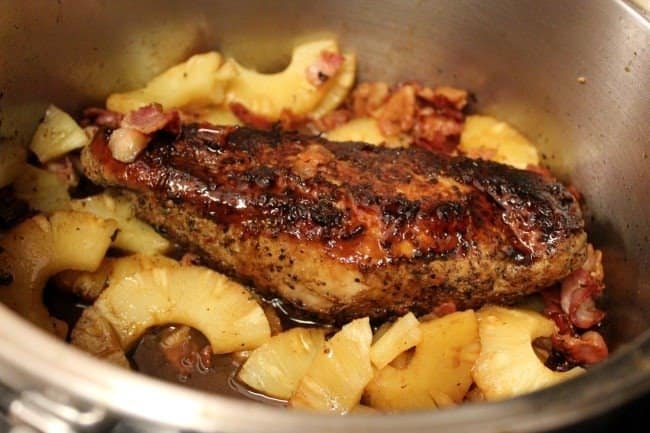 Cover and cook over low heat for five minutes, just so the pineapple mixes with the rest of the ingredients.
Remove from heat and settle into a fountain decorating with asparagus and pineapple slices. Bath with the liquid left in the pan and bacon pieces.
You can add black pepper to garnish, accompanies with spaghetti, rice or mashed potato.
Benefit!
Remember that pork should be cooked at a temperature higher than 45F.