Paper skull garland for Day of the Dead or Halloween. Make this colorful DIY decoration with the kids it is very easy to make.
This is a very easy and economical decoration to do. Hang it in your Altar or use it in your Halloween party.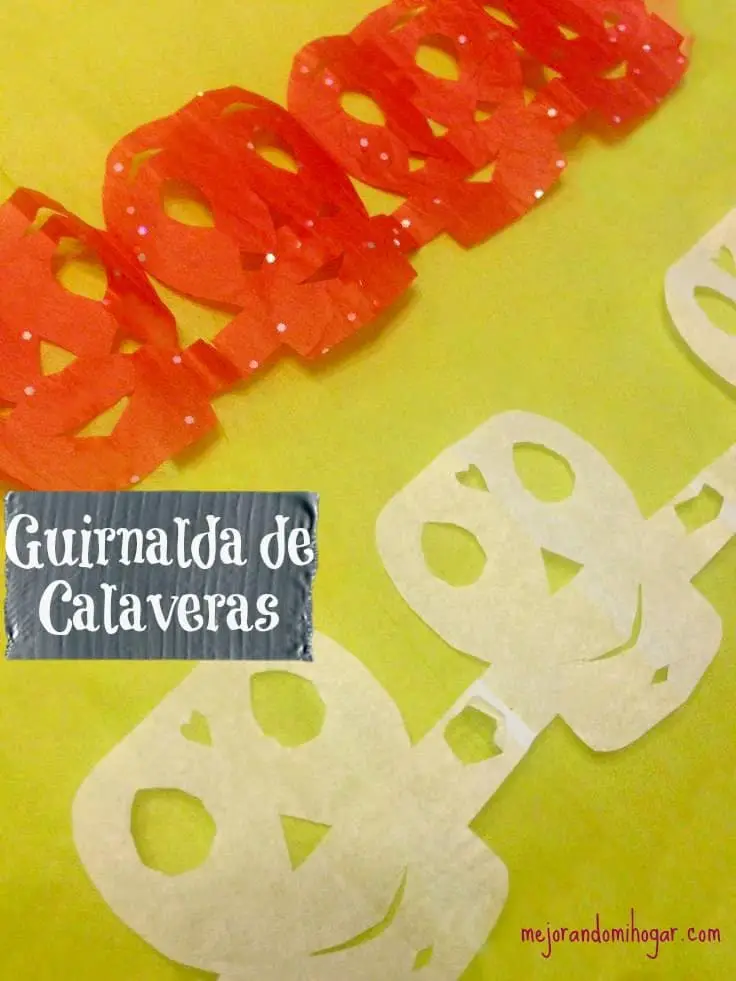 PAPER SKULL Garland
Material
Tissue paper
Scissors
Pencil
1 white paper sheet
Make the mold drawing the skull in a white paper sheet. Fold it in half and draw your skull drawing but only half the skull face.
That skull face half can be decorated with shapes, but only half of each shape: a half heart, half the nose, half the mouth and lahf a diamond on the chin. Then draw a complete eye.
Cut out the skull and open it to confirm that it looks good. This would be your template for the skull garland.
Now fold the tissue paper and use the template over the paper to get the full garland.
And now the paper skull garlanad is ready, enjoy!