Check out our road trip to Corpus Christi, TX to visit the Selena Museum and other attractions that remember her. It was a self-guided tour driving a Chevy Traverse 2022.
My sister and her family came to visit us to tour the attractions of the Queen of Tex Mex in Corpus Christi. We have always been Selena Quintanilla-Perez fans. Now, my niece and daughter are also her fans.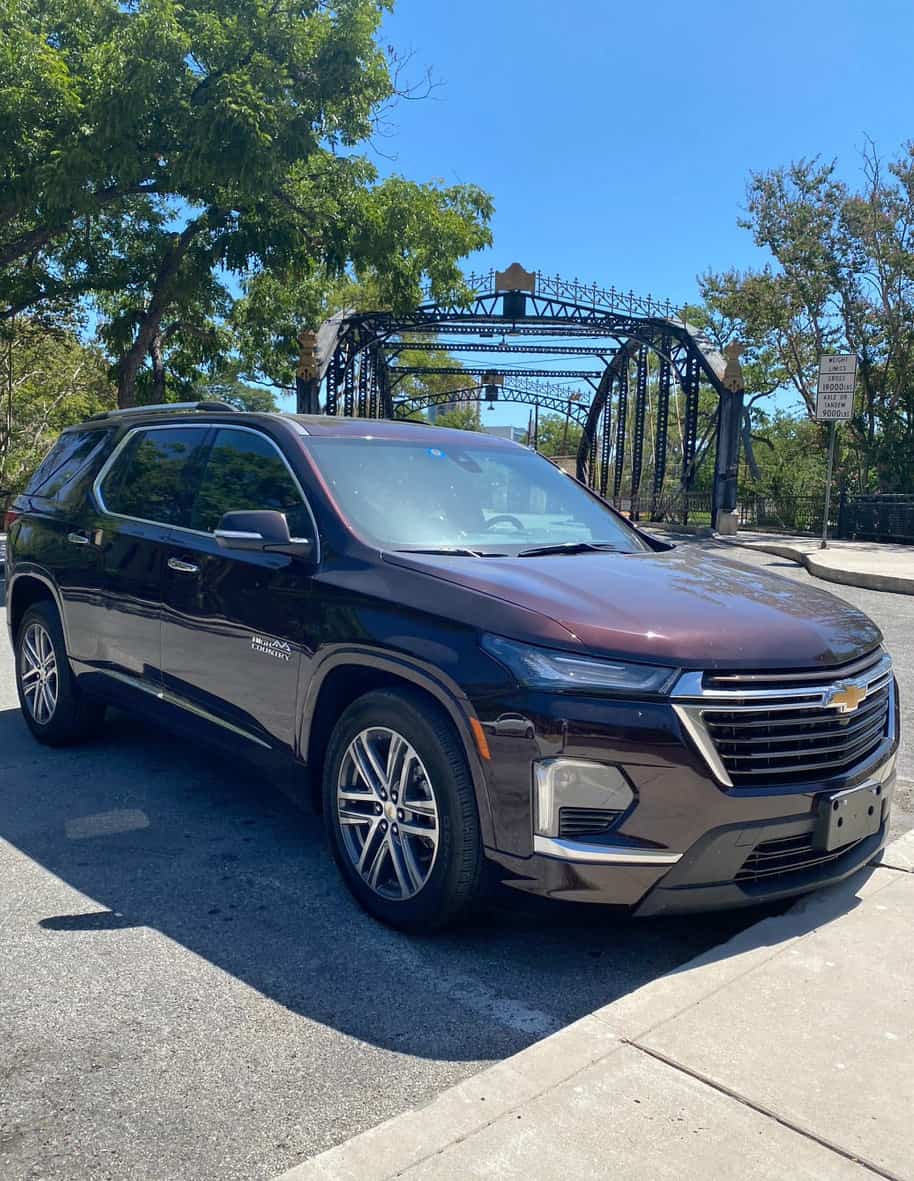 If you follow me on social media you must know we make our road trip with the whole family in a Chevy Traverse 2022 High Country provided by Chevrolet to test it.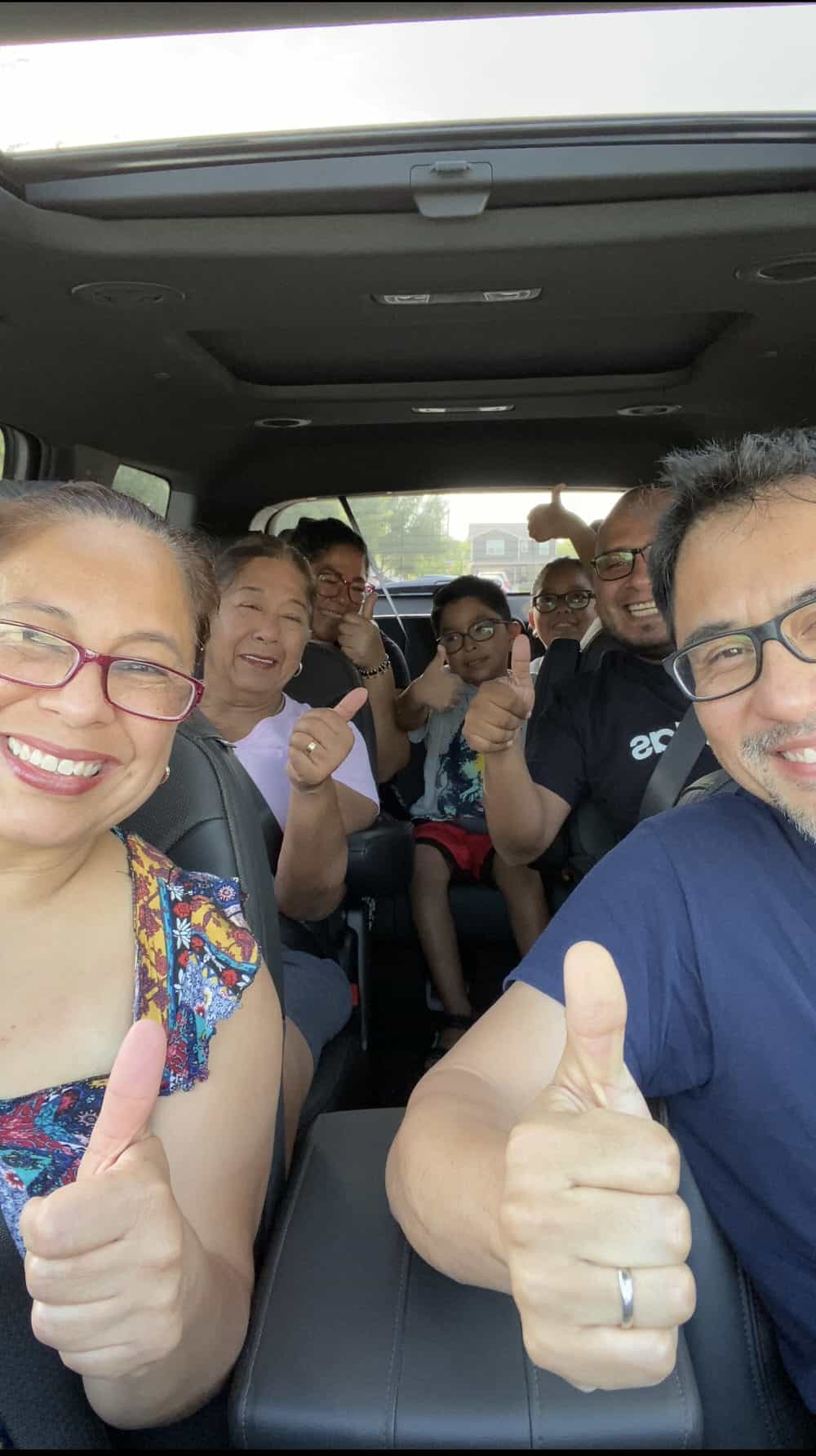 We drove two hours from San Antonio, TX to Corpus Christi. The Chevy Traverse color was Cherry Red Tintcoat, 7-passenger, perfect for a family trip.
Despite the fact that Selena passed away in 1995, her fans continue to remember her, as well as the new generations thanks to her music, her movie, and series about her life.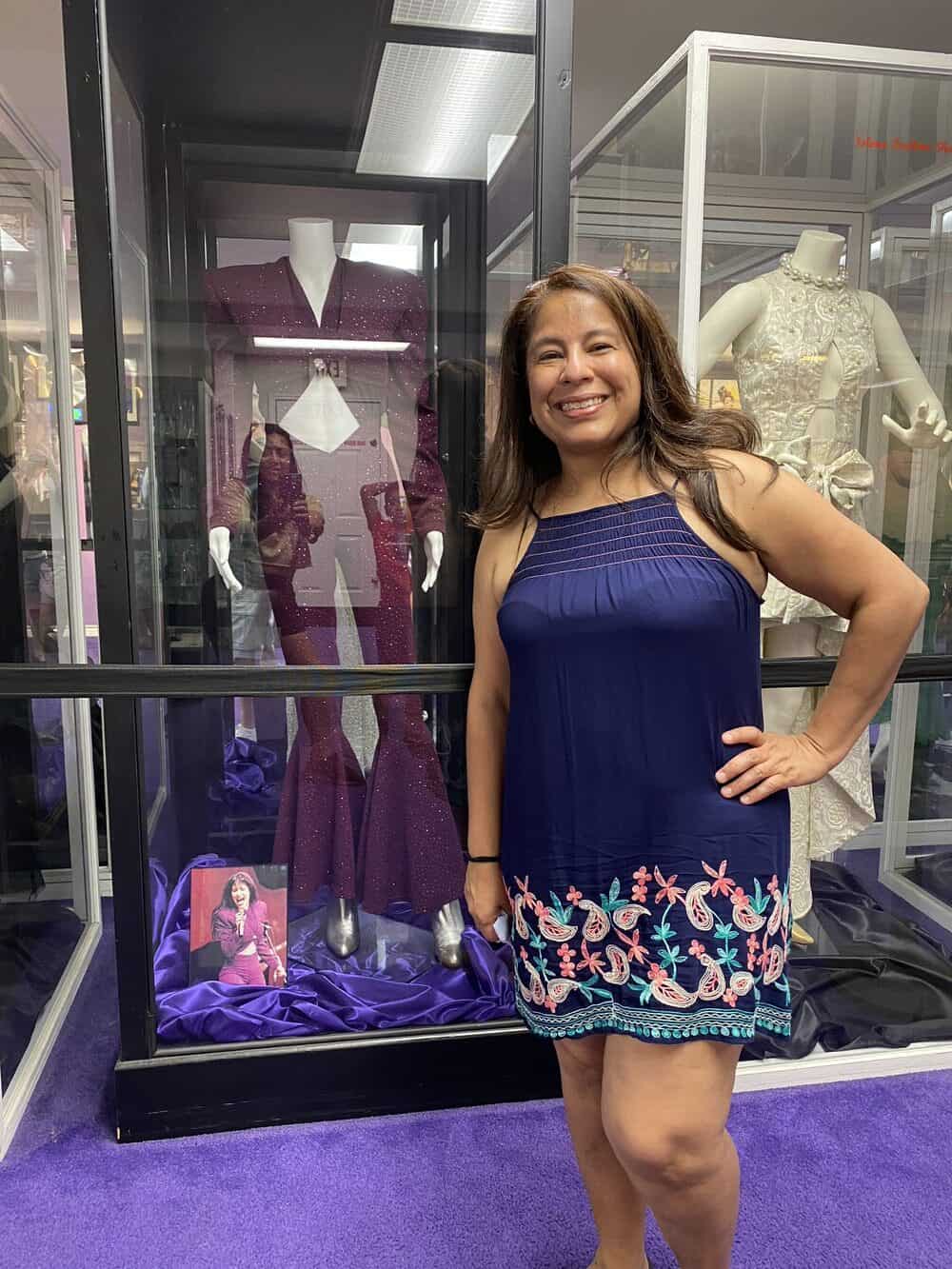 SELENA MUSEUM
First, we arrived at the Selena Museum, you should know that it is closed on weekends, so we visited it on Friday. We arrived at noon and the line was very long. Even so, we got off and it took us about fifteen minutes to enter.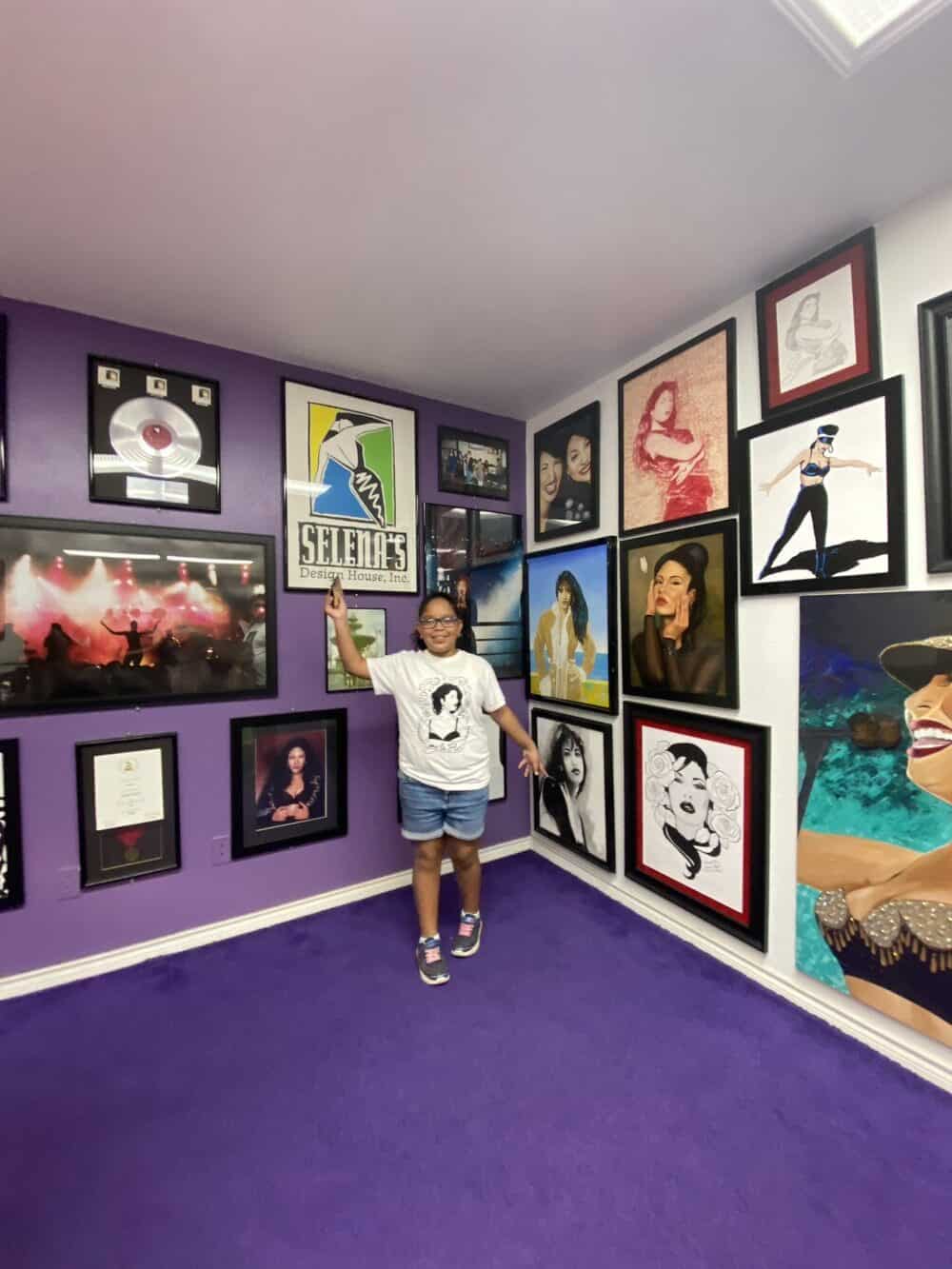 Many people wonder if it is worth visiting the Selena museum, in my case, as we are fans, we wanted to visit it and we liked it. My niece was very excited to see everything about Selena.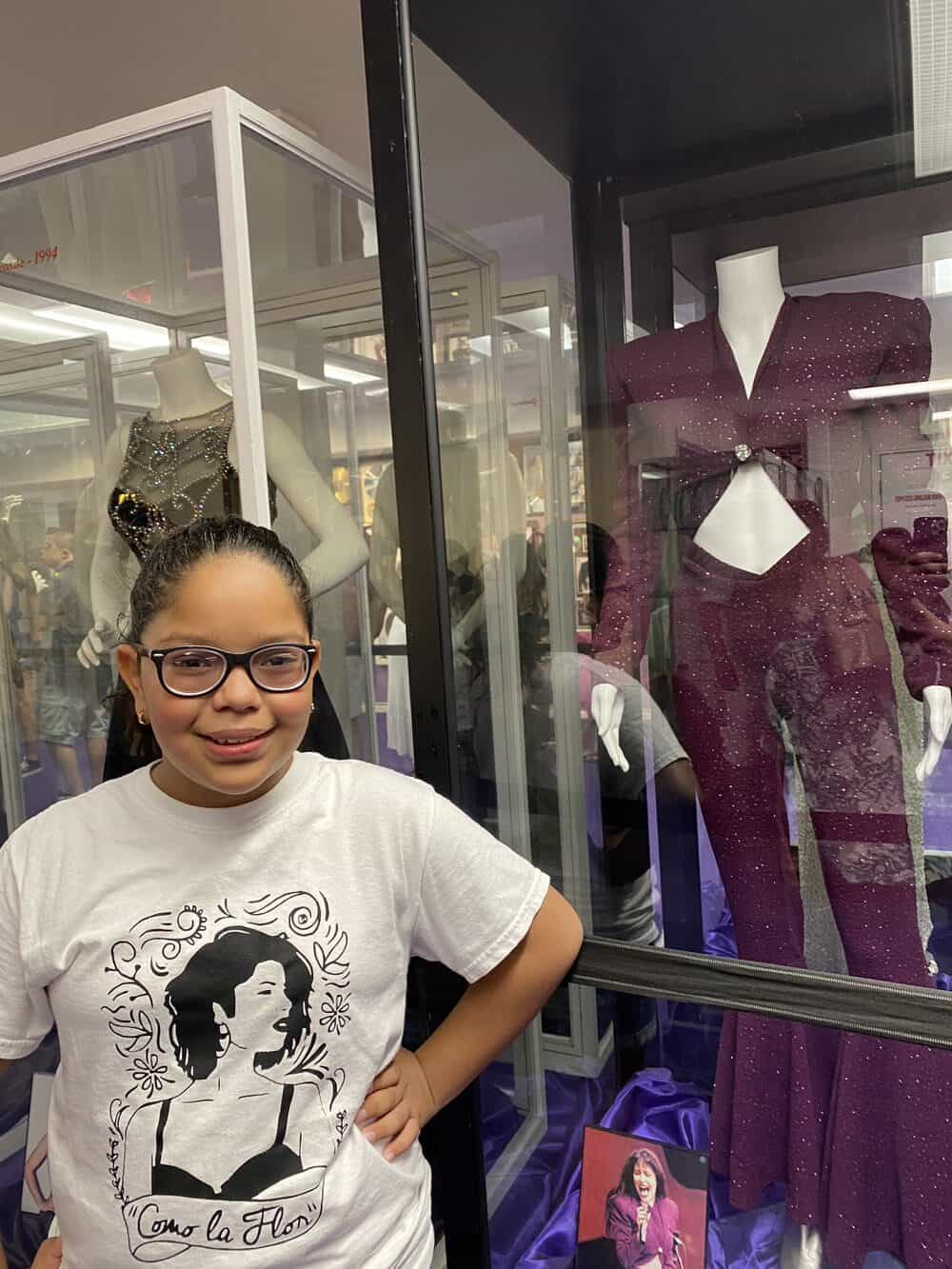 Although I must admit that the museum is small and the heat was too strong to stand in line. I also wish it was open on weekends. I didn't get to see anyone from the Quintanilla family, only her father's desk in the museum lobby.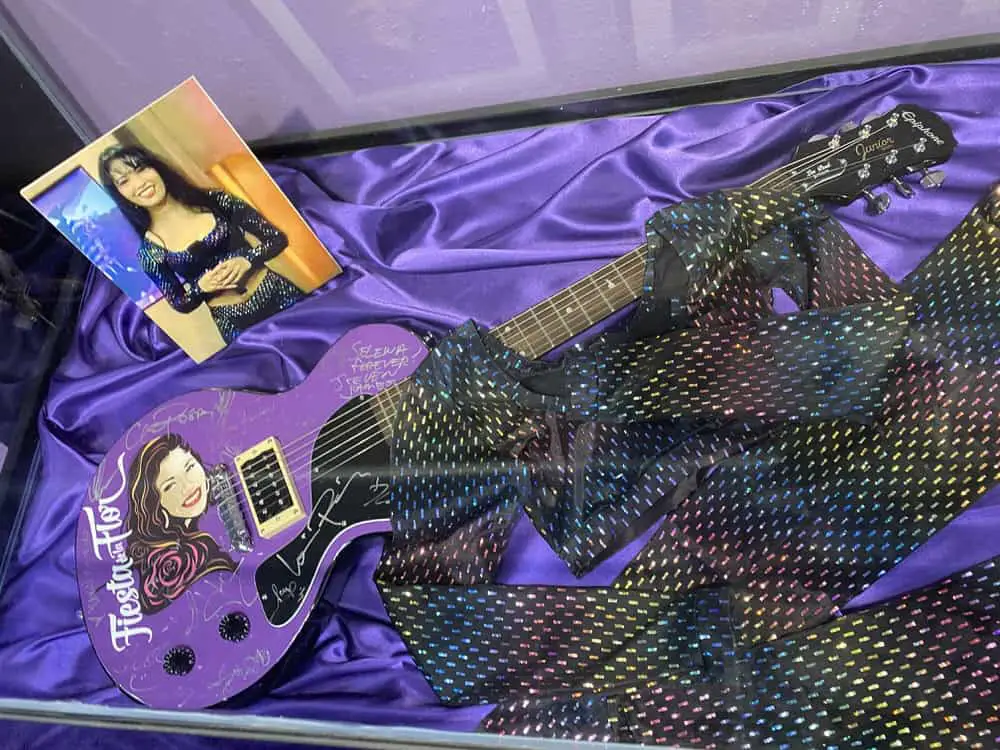 As you walk through the small museum you can hear the music of Selena and Los Dinos in the background.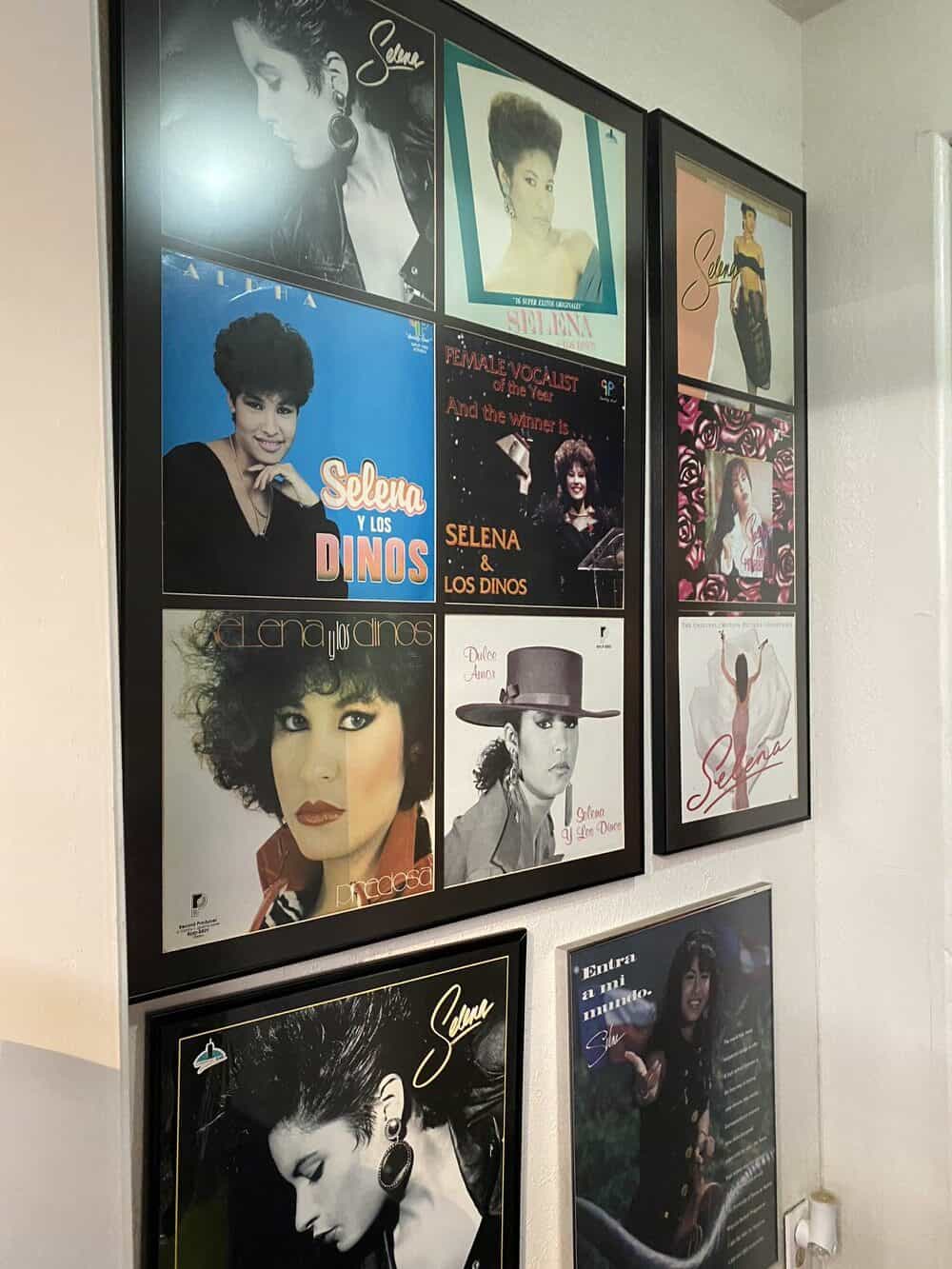 WHAT'S IN THE SELENA MUSEUM
At the Selena museum, you can see her outfits and bustiers that she designed herself and even her iconic purple dress that she wore in her last presentation at the Houston Astrodome.
You can visit the studio where she recorded all of her hit songs.
There they told us that Jlo visited the studio when they filmed the Selena movie.
There are also display cases with her outfits, jewelry, and makeup, including MAC's special edition Selena makeup.
Selena drove a red Porsche 1986. This car is one of the most popular artifacts in the museum.
The walls are covered with photographs, paintings, and posters of the Queen of Tejano music.
Her Grammy for the best Mexican-American Album plus awards received during her career.
A souvenir shop where you can find Selena t-shirts, glasses, jewelry, stickers, accessories, etc.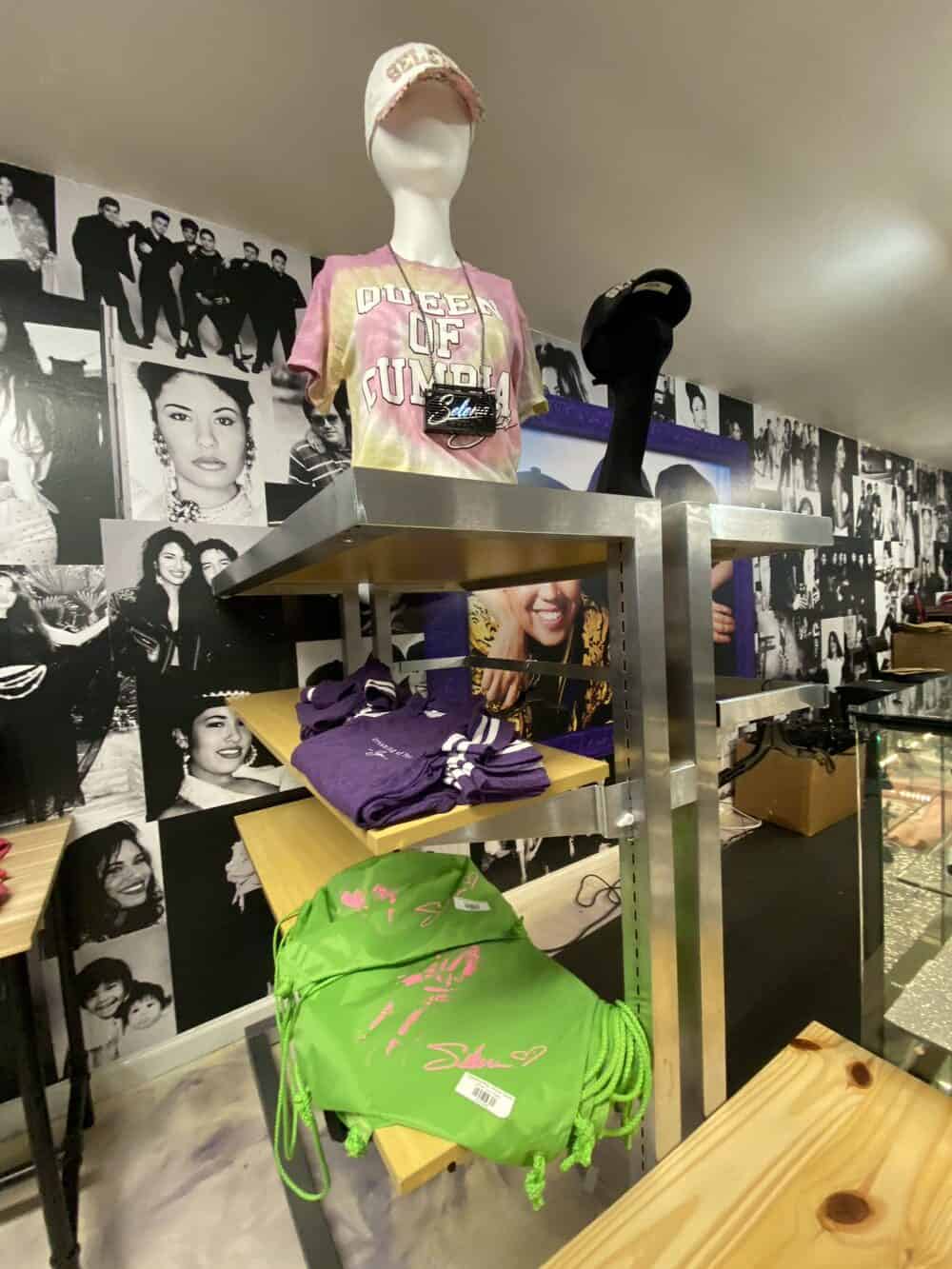 Admission to the museum is $5 for ages 13 and older and $3 for minors. It is located at 5410 Leopard St. Corpus Christi, TX 78408 USA
After visiting the museum, we drove to the Viewpoint of the Flower, five miles from the Selena museum.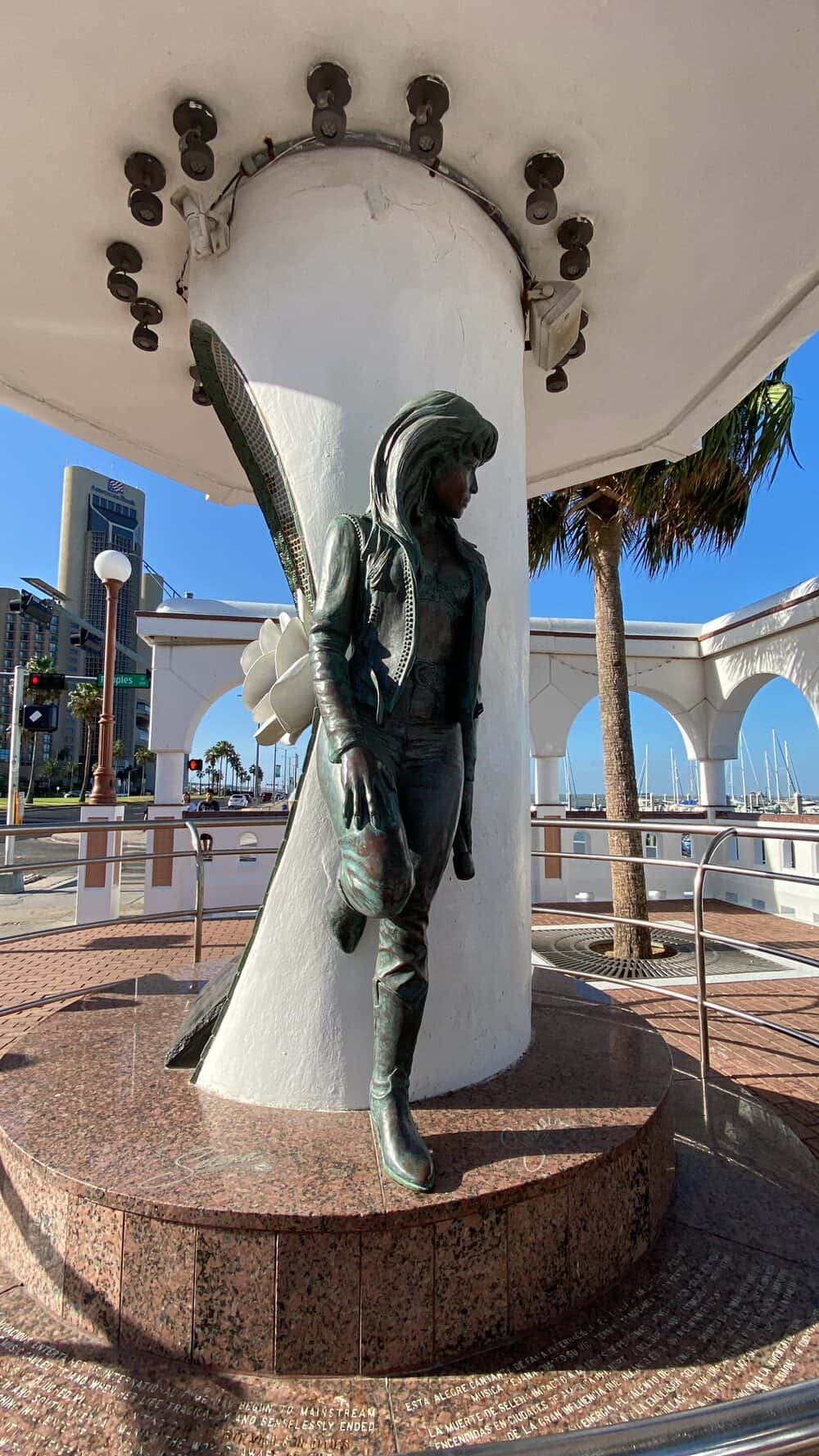 SELENA MEMORIAL – Viewpoint of the Flower
El Mirador de la Flor is a waterfront monument with a 5'8″ life-size bronze statue of Selena and a big white rose, her favorite flower. We've visited it before, I love it.
In this tribute to the queen of Tejano music you can listen to her music and a short story of her life. Down the stairs to one side are several flower mosaics painted by children and elders from South Texas.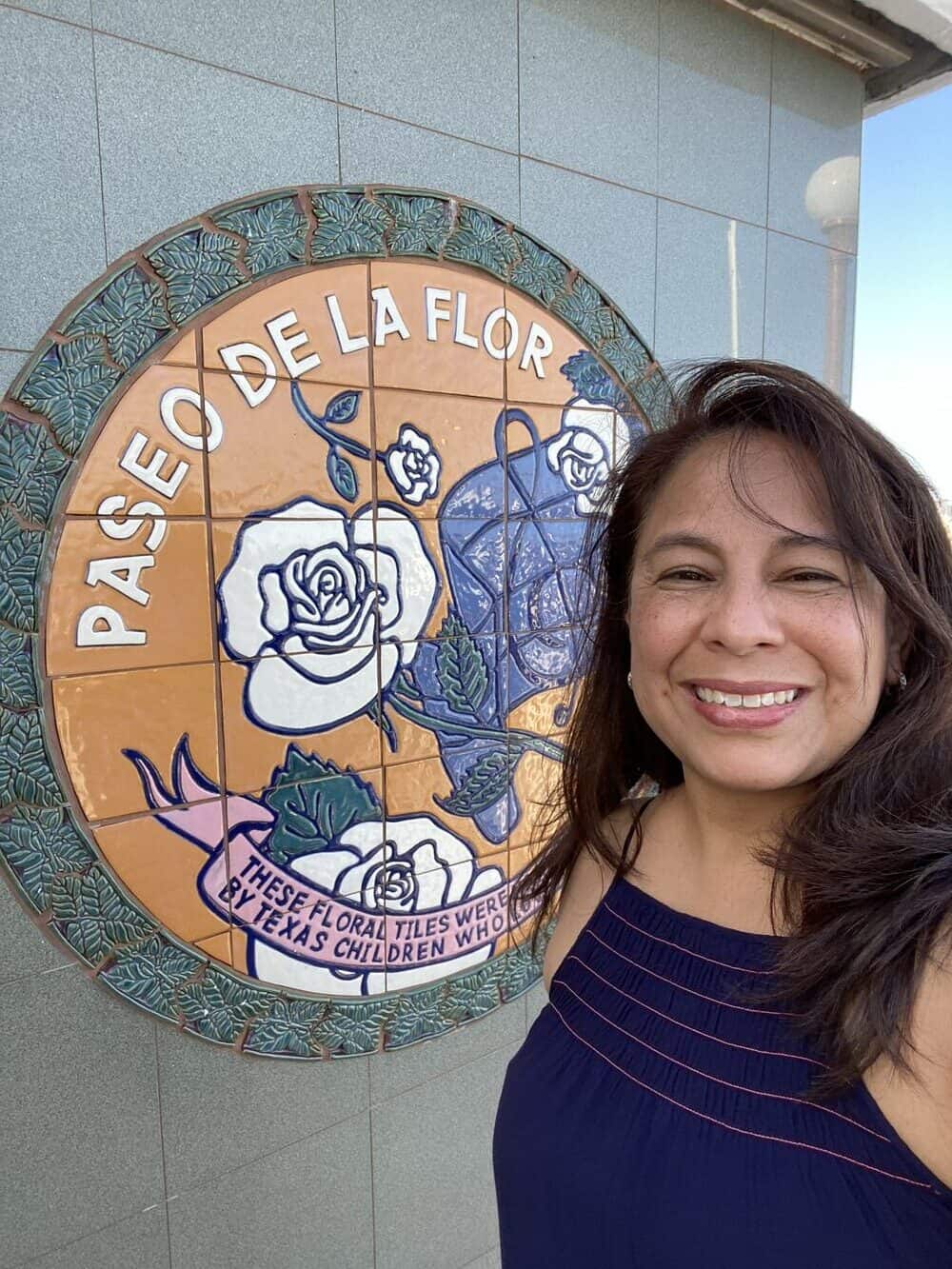 You can visit it at any time of the day, it's free. It is located at 600 N Shoreline Blvd Corpus Christi, TX 78401. Parking is free.
After this, we drove five miles to Selena's grave listening to her music in the 10-speaker Bose audio system of the Chevy Traverse 2022.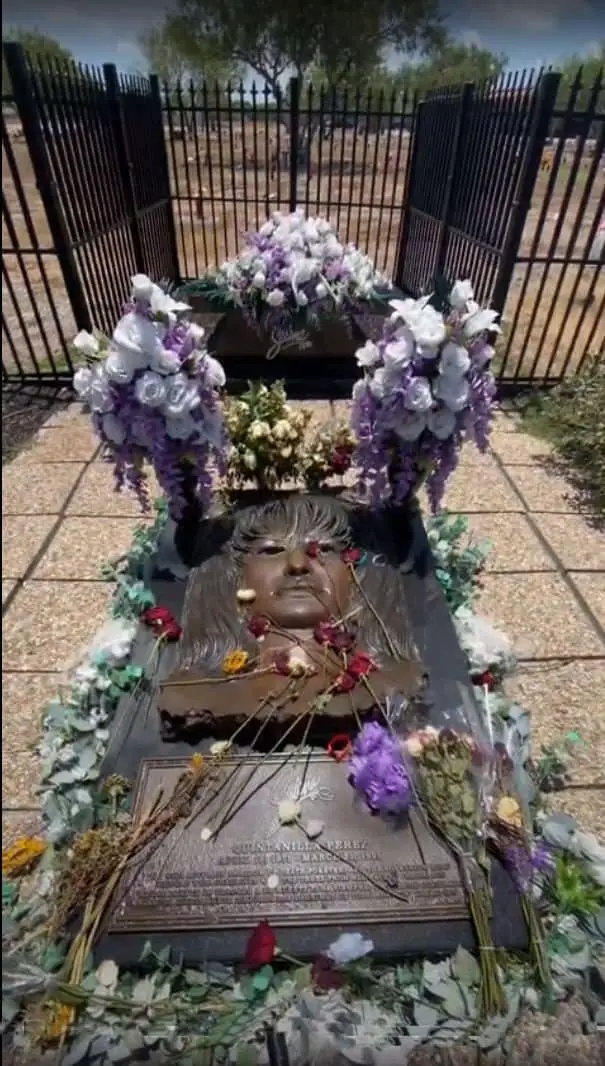 SELENA'S Gravesite
Selena Quintanilla's grave has a special place in the Seaside Memorial Park pantheon. It has been redesigned several times. You don't need directions to her grave, from the moment you enter the CEMETERY you will notice where Selena's grave is due to the number of visitors.
Selena's last resting place is fenced on the sides of a paved path and is surrounded by a black gate. You can see her name and her tombstone has an impression of Selena's face, the grave is beautifully decorated with white and purple roses.
Selena was buried in the purple outfit she wore to the Tejano Music Awards in 1995. Her grave is one of the most visited places in Corpus Christi.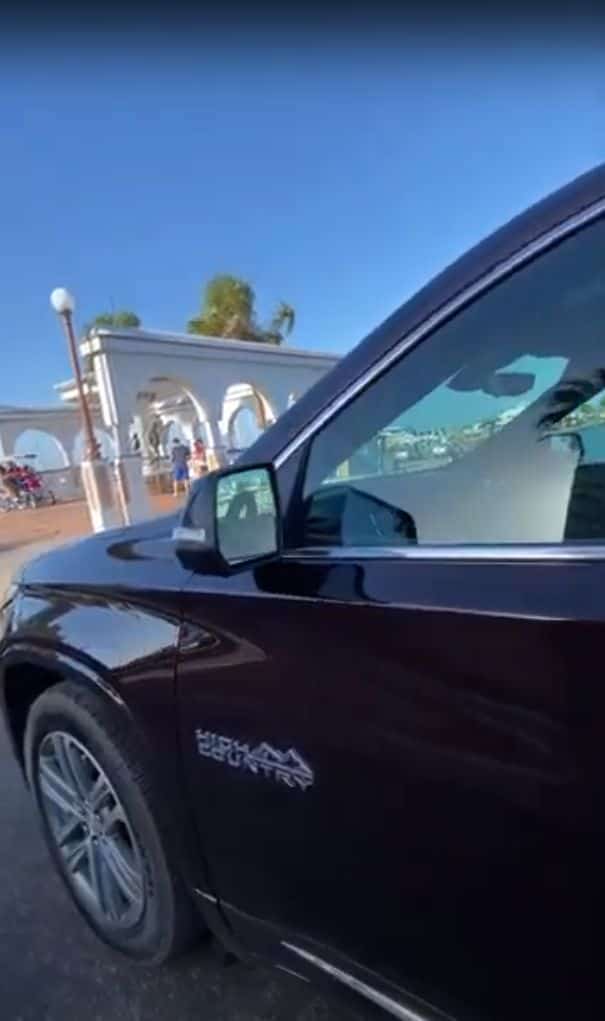 Selena's Star In Corpus Christi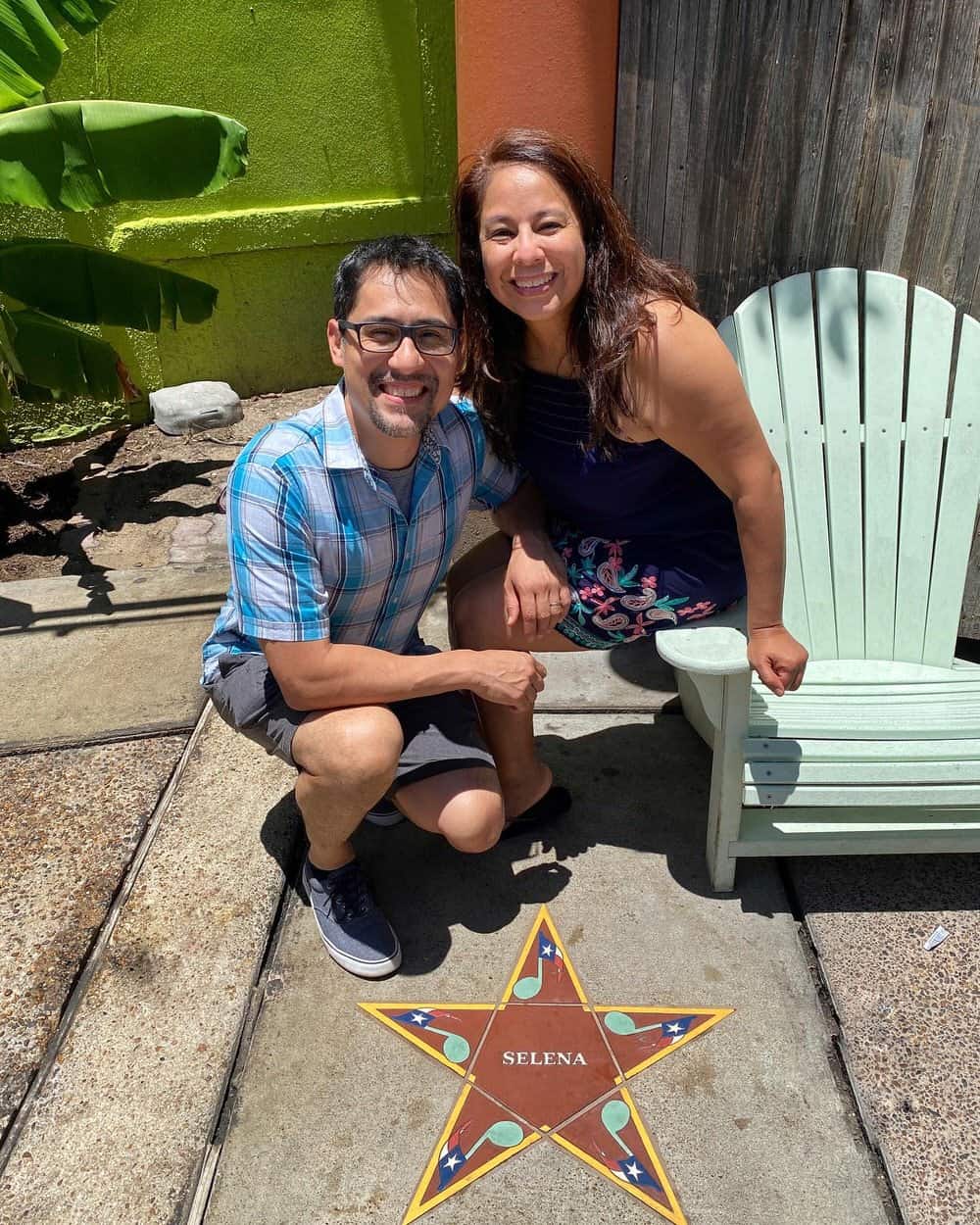 DID YOU KNOW CORPUS CHRISTI HAS ITS OWN WALK OF FAME?
We hit the South Texas Music Walk of Fame. It is a place with several restaurants with a little path where the stars of musicians from South Texas are.
The star of our beloved Selena is next to the fountain. We visited during the day and the place was empty, but it seems there must be a good atmosphere at night. Right there we visited the Surf Museum.
Then we went to continue our tour of Corpus Christi Bay, I will tell you about that in another post.
This was a part of our tour with the 2022 Chevy Traverse High Country, I'll share some details about this SUV right away.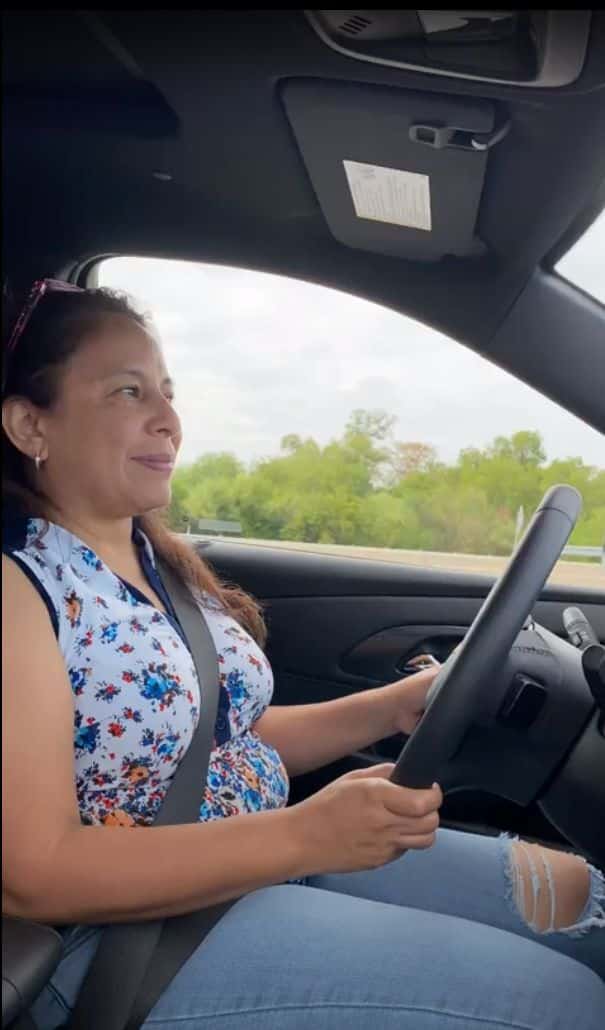 WHAT I LIKED BEST ABOUT THE 2022 CHEVY TRAVERSE HIGH COUNTRY
The Chevrolet Traverse 2022 has a beautiful and refined design.
Check out my Chevy Traverse 2022 features video
Leather seats, the front ones with cold/hot ventilation so convenient in the Texas heat. It also has front and rear seat heaters.
Seats on the third row fold automatically with a push of a button.
It comes with LTE Wi-Fi®† Hotspot so, as I mentioned at the beginning, the road was short, especially for the children, because we were connected.
I loved that it has Wireless Apple CarPlay and a wireless charger, you just have to place your cell phone on the tray to charge it. Besides, it has USB ports in each row, so everyone is connected and with a charged battery!
The Chevrolet Traverse features safety and driver-assistive technologies, Chevy Safety Assist³ that includes:

Automatic Emergency Braking
Forward Pedestrian Braking, Lane Keeping Assist with Lane Departure Warning
Near Distance Indicator
Forward Collision Alert
Control IntelliBeam auto high beam.
It also has Rear Pedestrian Alert and Safety Alert Seat.
It has great cameras that make driving and parking so easy and secure.
Double sunroof (panoramic)
The Adaptive Cruise Control, as well as the automatic high-beam control, helped us a lot, since we drove back at dawn, I didn't have to worry about changing the lights.
The Chevy Traverse High Country we tested was off-road, it had 4 X 4. We took a ride around the beach to try it out and it was also very helpful to get my mom closer to the beach since she hurt her knee during our trip.
Another thing I loved during our stop on the beach was the double sunroof. It is exclusive of the premier and High Country trim.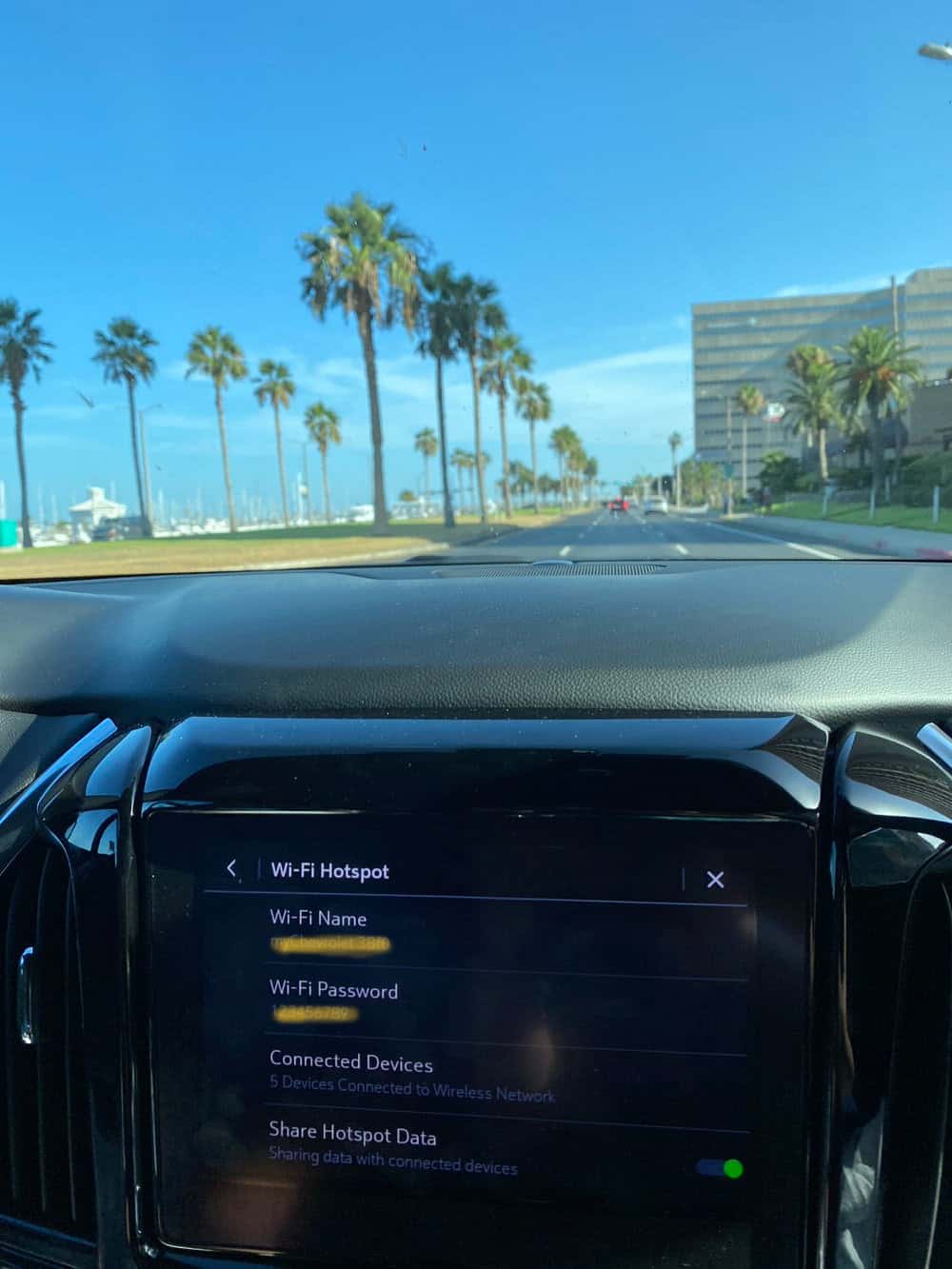 As you can see we had a great family road trip in the Chevy Traverse 2022 High Country. I hope to come back to Corpus Christi for some more beach fun and pictures of Selena's murals around the city.