Strawberry cottage cheese low carb dessert is perfect for low-carb or keto diets. It can be enjoyed at breakfast or as a snack. There's nor reason to skip dessert!
This post may contain affiliate links.
I made this dessert for my daughter's teacher luncheon because it's easy and delicious without the calories! I'm sure they really enjoyed it!
I made this often for my kids but they prefer to sweeten it with La Lechera sweetened condensed milk.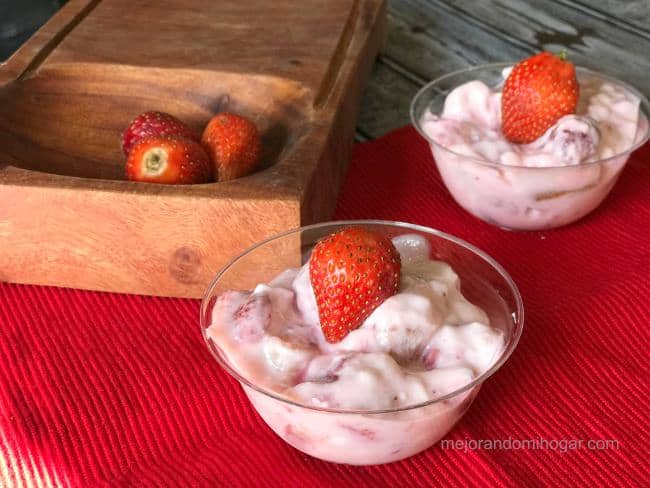 STRAWBERRY COTTAGE CHEESE LOW CARB DESSERT
Serves 20 people
Ingredients
2 lbs sliced strawberries (frozen or fresh)
2 cups of cottage cheese
1-liter plain greek yogurt
2 tbsp stevia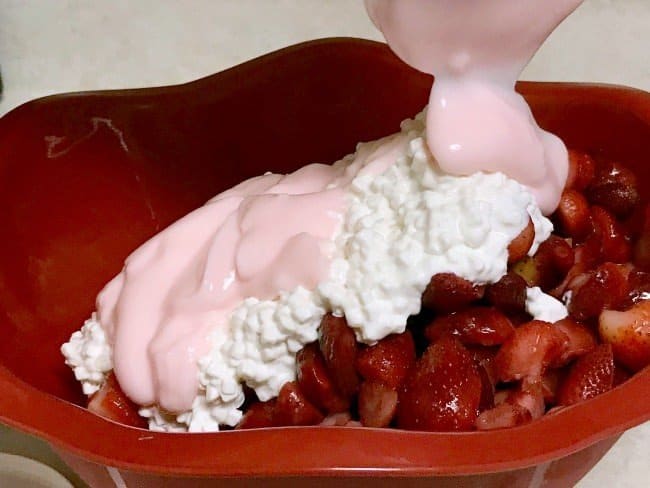 This time I used frozen strawberries, but you can also use fresh strawberries.
Mix all ingredients carefully in a big bowl and sweeten to taste with stevia.
Serve it cold as a snack, breakfast, or dessert.
If you prefer, you can add other toppings like blueberries, blackberries, nuts, etc.
I hope you enjoy this keto-friendly dessert!