We receive product.
Whether you're just going for a walk around your neighborhood with your baby or going for a walk on the weekend, there are things that shouldn't be missing in your purse or diaper.
I never really liked diapers, I always preferred to carry a large bag to put everything my babies occupied when they came out.
Now that I go for a walk with my nephews, I still have to take everything they need to have a comfortable and healthy ride.
First of all, I recommend carrying small bottles or travel size, so that you do not become too heavy, nor too large the bag.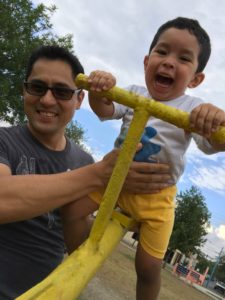 What to take on rides with your baby.
Carriola or stroller. It shouldn't miss you because if you're going to walk with your baby, you won't get very far by uploading it, plus the baby can take a nap. I prefer those who have space to store things.
Bag or diaper. To put everything you need, the backpack bags are very comfortable to have hands free.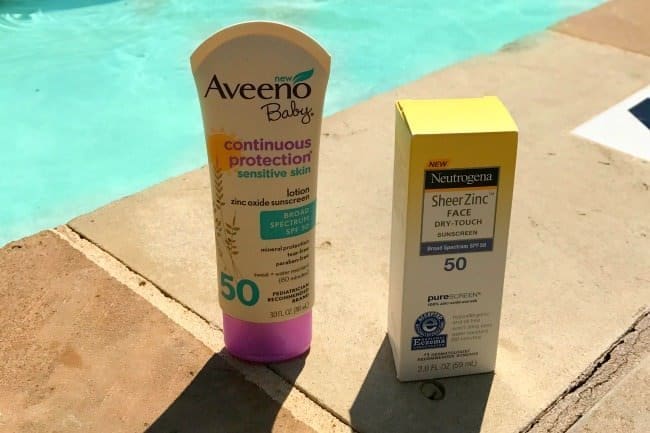 Sunscreen. It's a must for you and your baby, at any time of the year. For sensitive baby skin try the new sunscreen with mineral ingredients AVEENO Baby Continuos Protection Sensitive Skin Zinc Oxide Sunscreen. Protects against UVA/UVB rays Contain 100% Zinc Oxide and Active Naturals Oats. It is not sticky, it is soft and tear-proof. SPF 50 comes in lotion and face bar. Recommended by dermatologists and pediatricians.
Water, milk and snacks. Keep your baby hydrated and bring easy-to-eat snacks (finger foods) like cookies, grapes, etc. Take your bottle or something you cover if you breastfeed, you know, there's never a shortage of people against breastfeeding.
Diapers. Get ready with several diapers according to the time you're going to spend outside. I'd take at least one for every two hours.
Wet wipes and disinfectant gel. To clean your baby and disinfect your hands after changing the diaper or before feeding your baby.
Extra clothes. Preferably you saw your baby layered, so you remove or add it according to the temperature. Bring at least one change of clothes for the baby in case of accidents. If possible, bring an extra blouse for yourself too.
Repellent. To protect you and protect you from mosquitoes.
Chafing ointment. It never gets over it, for unexpected chafing.
Toys. Bring a small toy in case the baby gets bored.
Light blanket. If you can wear a light ocobijita sand, especially if you're going to be out all day. It can help you cover the sun if your baby sleeps.
Everything is very important but more the desire to have a fun time with your baby. Any ride will be enriching for both of us!
Check out the characteristics of Aveeno Baby sunscreens with zinc oxide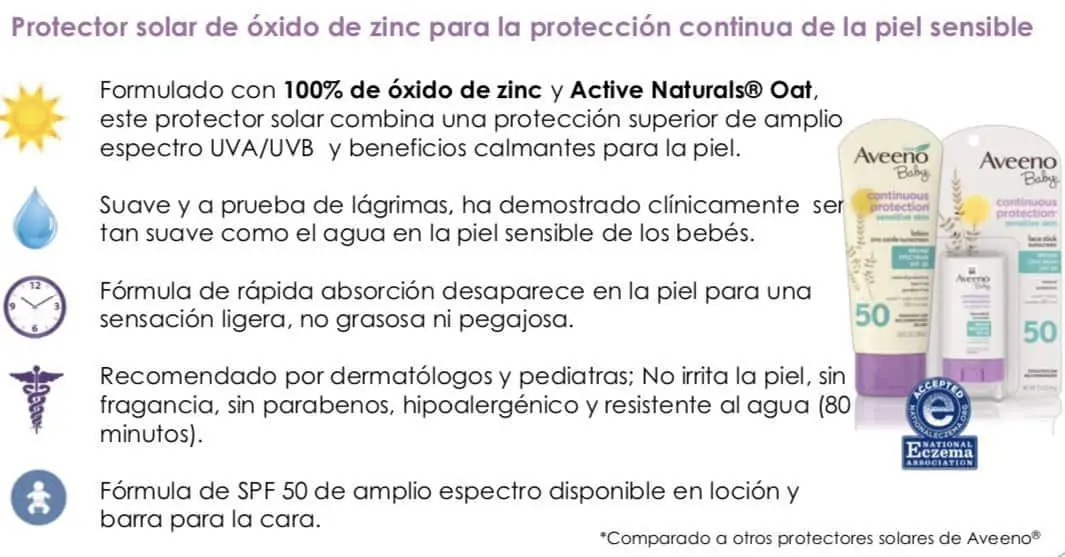 And you, what else do you wear on the rides with your baby?