Things to do in Corpus Christi. There is much to do as a family in this Texas city, apart from spending an unforgettable afternoon on its beaches!
This post ios also available in Spanish: Cosas que hacer en Corpus Christi, TX
A few weeks ago we were in Corpus Christi, which is located on the South Shore of the Gulf of Texas. I found it a great place for a weekend vacation!
After visiting San Antonio, we came up with the thought of making a return to Dallas, passing through Corpus Christi. We head to spend the weekend in this City.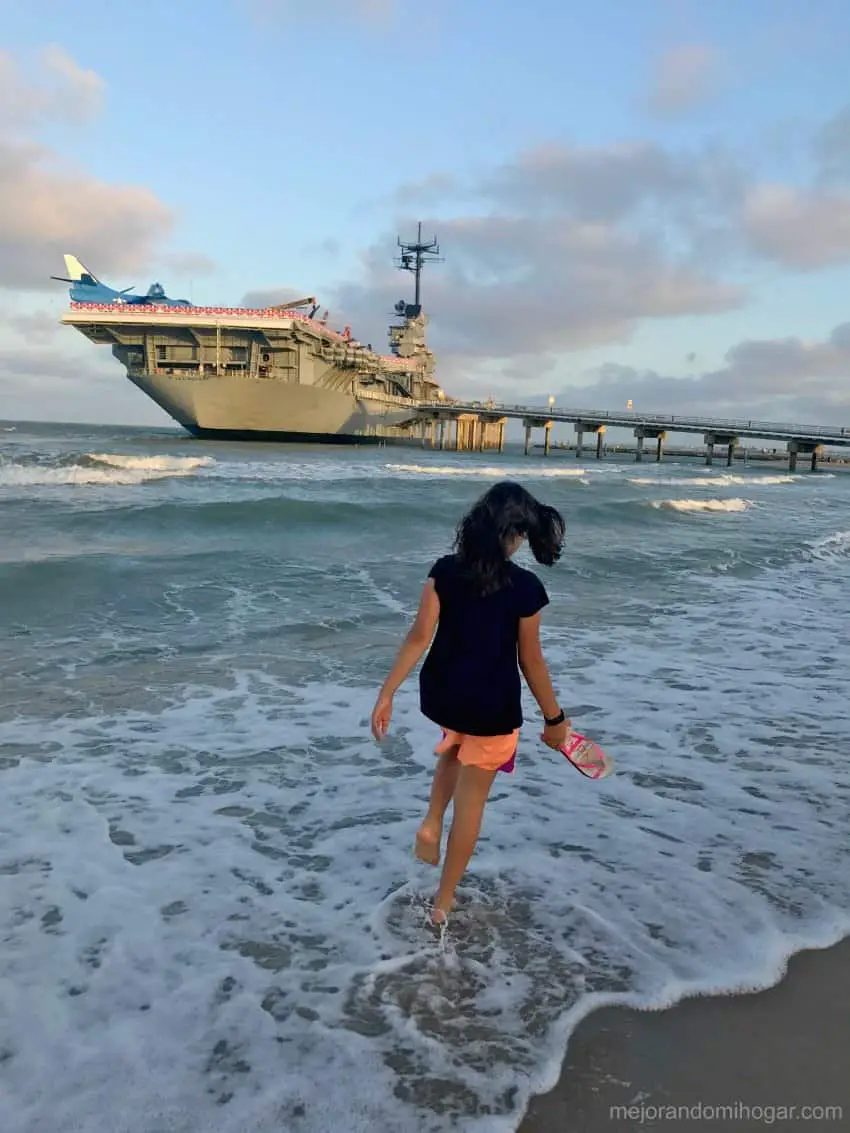 I found it a nice place to walk with family, there are popular tourist attractions, hotels of all kinds, cultural places, shops and restaurants, in short.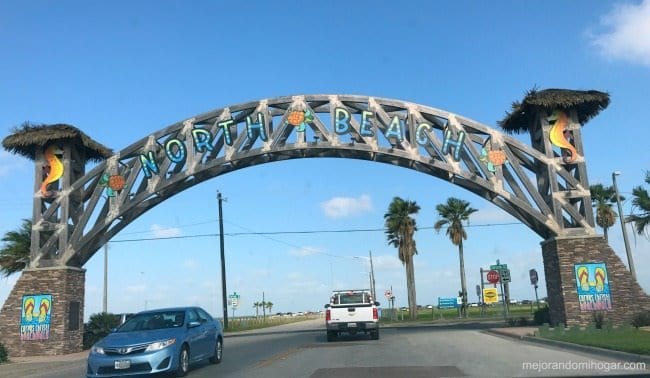 THINGS TO DO IN CORPUS CHRISTI
We start the tour by the beach shore in downtown Corpus Christi, it is a spectacular view, on one side the buildings and on the other the sea.
The next day we were at North Beach which is close to the Harbor Bridge, which by the way, lights up at night and looks spectacular.
We had a great time, the atmosphere is very familiar, the beach is very clean, calm waters as it is in a bay and also not allowed to drive within the beach. Lifeguards are available for most of the summer and showers are available for you to rinse before you go. Parking is free and bathrooms are available.
The scenery on this beach is the best, you can see the city, the Harbor Bridge and also the aircraft carrier U.S.S. Lexington, visit it as well as the museum that is right away, your children will love it!
The U.S.S. Lexington is huge, it's an old aircraft carrier open to the public, they call it the Blue Ghost or The Blue Ghost, and it's permanently in Corpus Christi Bay.
You can also visit the Texas State Aquarium, where there are a wide variety of animals and you will surely learn a lot!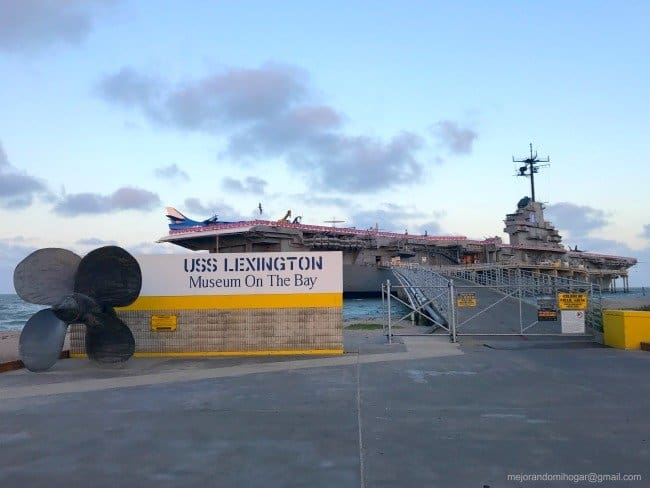 Selena Memorial and Museum
We went to the Selena memorial which is located in Corpus Christi Bay; the statue of the queen of Tex-Mex includes some roses and you can hear her famous song "Like The Flower", on the floor there are some plaques with dedication, from her family and friends.
On one side of the monument, going down is El Paseo de la Flor, where there are some flowered and very colorful murals made to remember the singer.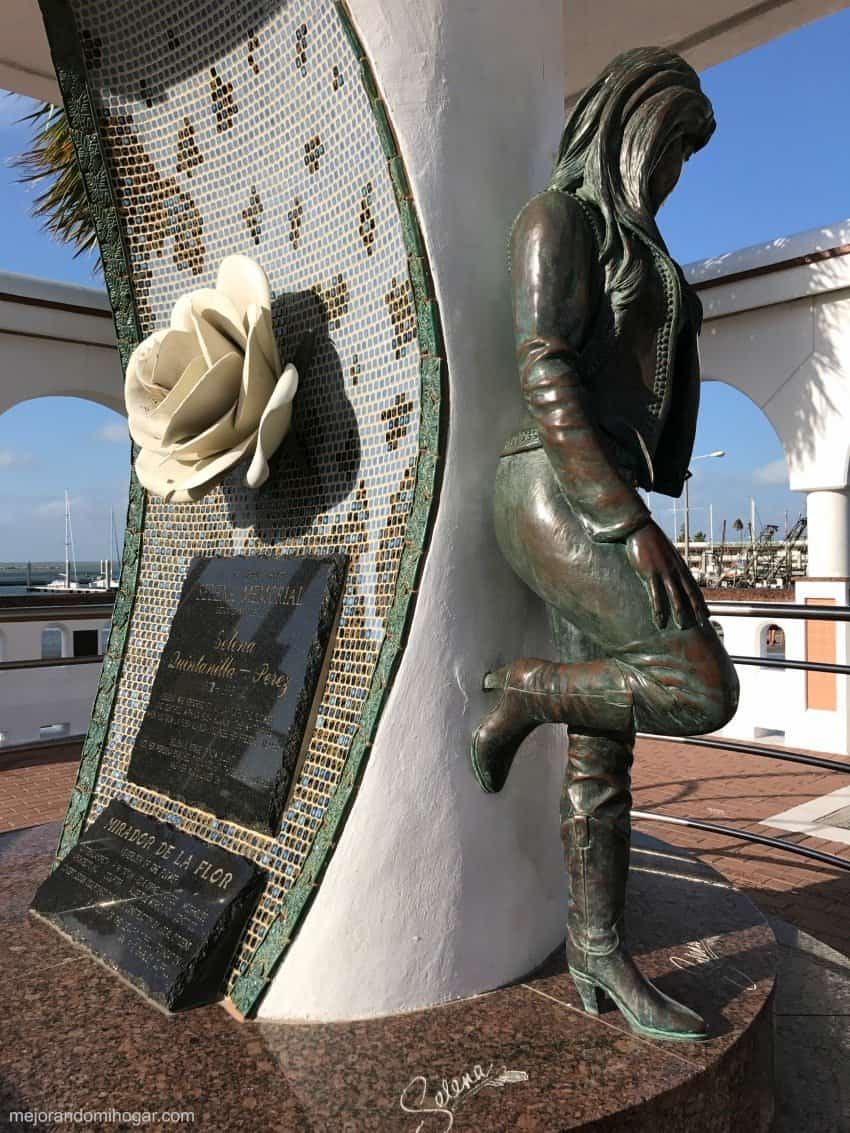 Also in Corpus Christi is the Selena Museum, which was built by the Quintanilla Family as a memorial for fans of the Queen of Tex Mex. The exhibition includes clothing that Selena wore on stage, collections and belongings including his red Porsche.
Have you visited Corpus Christi? What did you like the most?
Check out: