These barbecue pork ribs, are delicious and very easy to make. Soft and juicy, you'll love it!
This is part of a sponsored collaboration with Smithfield and DiMe Media. However, all opinions expressed are my own.
When I'm going to make a dish, I always try to make it easy to make, especially when we're going to have guests, because I not only have to think about food but drink, house, kids and more.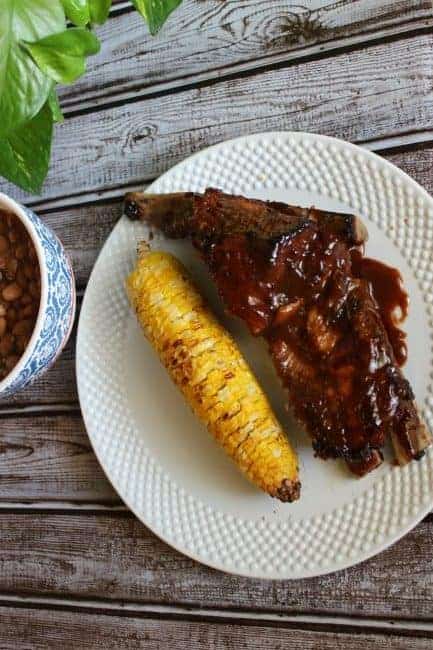 This time I set out to prepare some barbecue ribs, so typical of Texas and so easy. They have become a favorite dish of my family; I bought Smithfield ribs, which offers a variety of hand-selected and hand-trimmed cuts for all kinds of dishes.
The ribs can be cooked in different ways, but this way of pre-watering them has worked for me, cooking them in water before roasting them, to save time.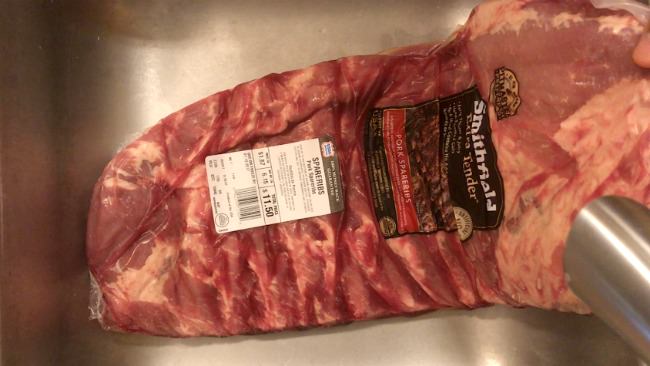 I hope you enjoy them. Visit SaborSmithfield.com and find other delicious recipes, ideas, and information on the quality and freshness of Smithfield products.
BARBECUE PORK RIBS
Ingredients
Pork ribs or Spare ribs
4 cups barbeque sauce (your favorite)
1/2 cup brown sugar
1 tablespoon salt
1 tablespoon pepper
Bring a large pot with 6 cups of water to a boil.
Meanwhile, we clean the pork ribs, remove excess fat. We cut into three or four parts.
Rinse and dry a little with a paper towel. Season with salt and pepper.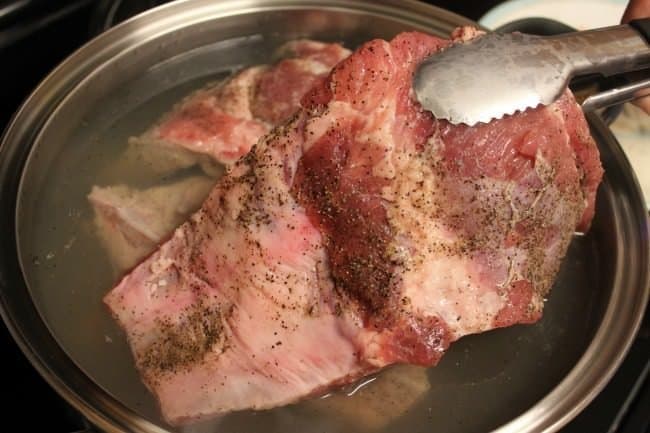 Place the ribs in the boiling water and leave for forty minutes.
After this time we remove the ribs and place them in a baking tray. We bathe with the barbeque sauce of our choice and sprinkle it with a little sugar.
Turn on the oven grill at 400 F and roast the ribs for 10 minutes.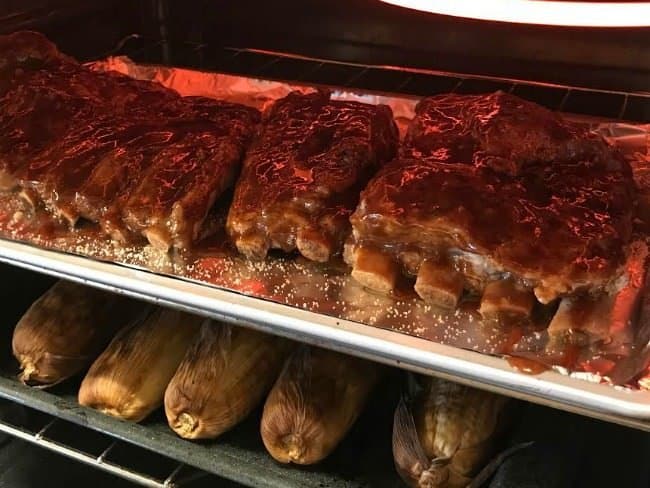 We take out the oven, let stand for 5 minutes and serve!
We can accompany roasted corns, green beans, sweet beans, coleslaw, etc.
For several generations, Smithfield has brought the best pork into homes. I invite you to try the pork of this brand that offers quality and freshness that you can see and touch in all its cuts.
Have you tried Smithfield pig cuts?