Get your grill ready to make these grilled pork chops with a delicious adobo marinade!
This recipe is also in Spanish: Chuletas adobadas al carbón
This is part of a sponsored collaboration with Smithfield and DiMe Media. However, all opinions expressed are my own.
In my family gatherings or meals, I like to experiment and surprise my friends with flavorful recipes like these grilled pork chops.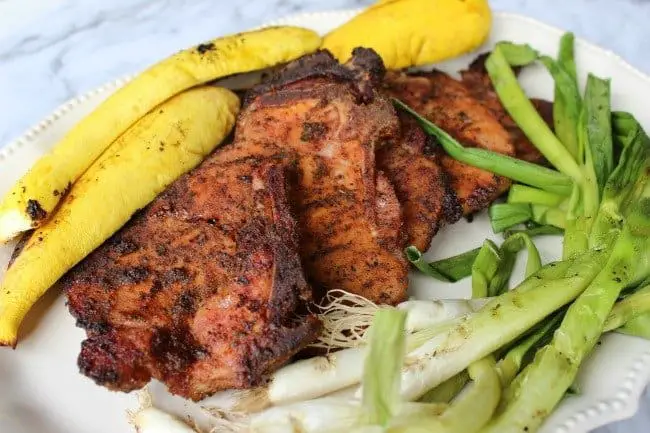 For this recipe, my secret is Smithfield, a brand that for some generations, offers variety of selected and hand-trimmed pork cuts of very good quality and freshness that can be seen and touched in all its cuts:
Boneless Pork Chops
Bone-In Pork Chops
Tenderloin (Pork Tender)
Boneless Loin
Back Ribs
Spareribs
Most of these pork cuts are very versatile and we can use them for a lot of recipes whether roasted, fried, or baked. Try them with confidence, Smithfield pork gives you the confidence you need to create your most exquisite dishes.
I hope you enjoy the recipe!
grilled pork chops
Ingredients
1 lb pork chops with or without bone
2 teaspoons garlic powder
2 teaspoons paprika
2 teaspoons ground cumin
2 teaspoons ground oregano
2 teaspoons salt
2 teaspoons olive oil
1 teaspoon ground black pepper
1/4 cup apple cider vinegar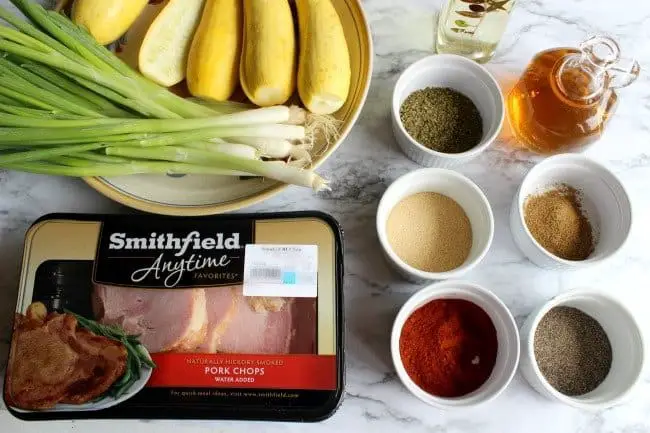 Mix all the ingredients in a plastic bag, add the pork chops and marinate for an hour or two.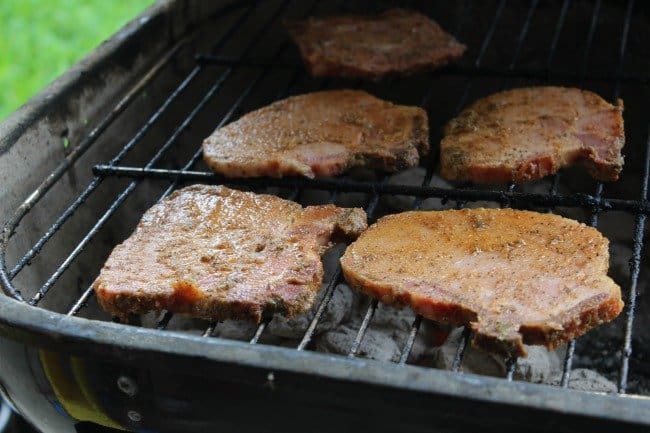 Open the breathing nozzles of the grill, light the charcoal.
Roast the pork chops over high heat to seal them, three minutes on each side.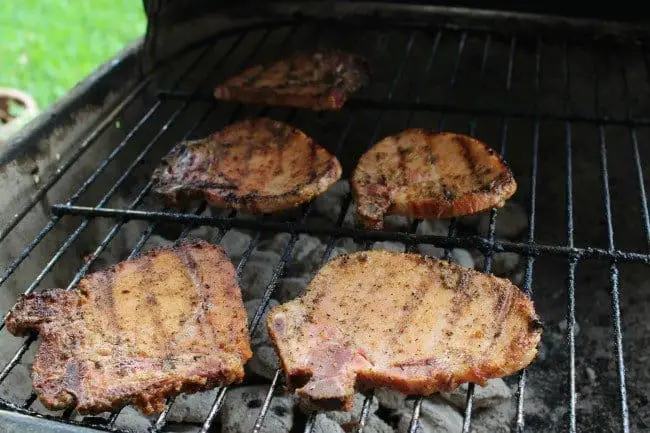 After sealing them, move the pork chops to the less hot side of the grill, you can baste them with some of the marinade.
Cover the grill and roast for ten minutes more or until the inside temperature of the pork chops reaches 145F.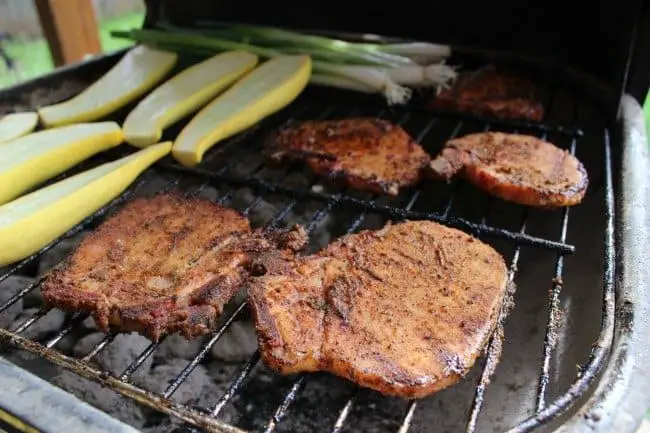 Serve the grilled pork chops with grilled vegetables such as zucchini, roasted onions, corn, etc
Buen provecho!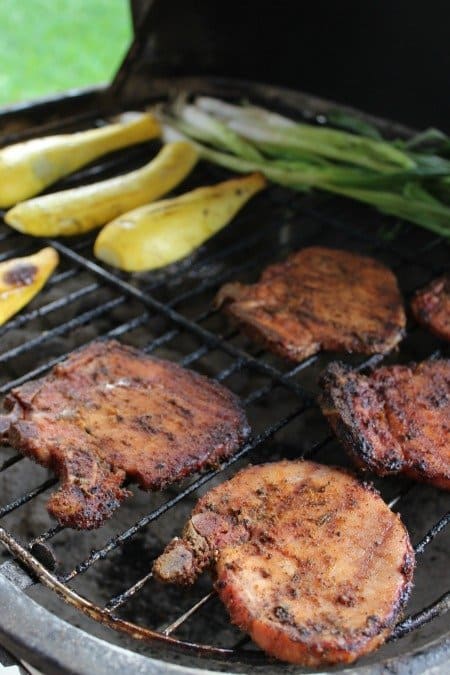 Visit SaborSmithfield.com and find delicious recipes and ideas, as well as information on the quality and freshness of Smithfield products.
Check out more recipes with pork: