You've probably seen photos of Walt Disney World visitors wearing bracelets with a Mickey silhouette, but do you know what Walt Disney World's Magic Bands are and what they serve?
We are preparing for our trip to Disney Social Media Moms Celebration 2018 next month and this week we received the Magic Bands. It's not the first time we've been to Disney, but if it's the first time we've received the MagicBands, so I had to learn what it's for, if you don't know them here, I'll talk about it.
Magicbands are modern, colorful and waterproof bracelets that look like a watch or bracelet. They are available only for Walt Disney World Resort guests – paper tickets are used at Disneyland.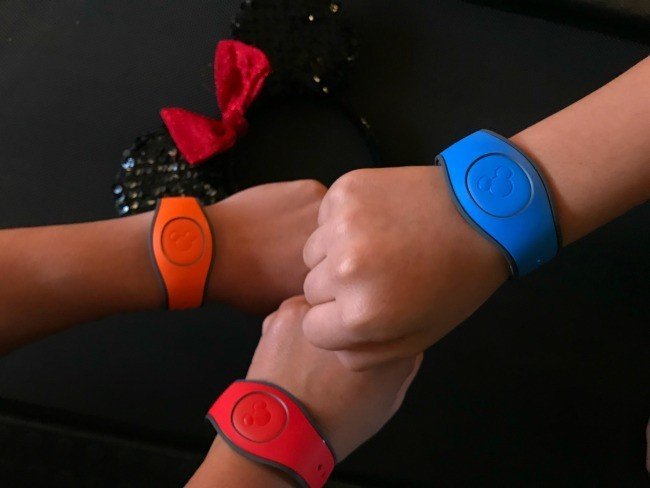 If you are staying at a Disney Resort Hotel or if you are a Walt Disney World Annual Passholder you will automatically receive your MagicBands, otherwise you will receive a card when you purchase your park tickets.
You can also purchase a MagicBand online, at some Walt Disney World stores or online, but shipping is not available for all countries. You can find special offers from limited editions of MagicBands that bring surprises like light or sound effects when you use them on the touch point.
MagicBands are all-in-one gadgets that allow you to access the plans you made on the My Disney Experience website. They work very much like the Key to the World plastic cards that were previously used, but these cards were removed in 2013.
With MagicBands and cards, you can easily touch a sensor called touch point, the difference is that you put them like a bracelet and you forget everything, instead the card is like you bring a credit card or separate license.
On the DisneyWorld site, you can customize the colors of your MagicBands as long as you do so at least eleven days before your arrival at your Walt Disney World resort vacation and once they are connected to your account, the wristbands can be interchangeable among your family.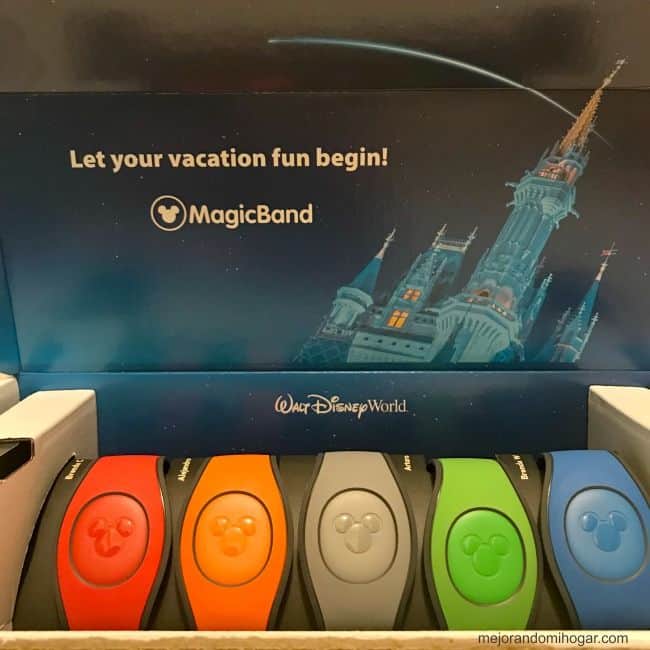 MagicBands are used to:
Open your bedroom door at the Disney Resort hotel.
Make purchases of food and merchandise and upload them to your Disney Resort hotel room during your stay.
Enter Disney Parks, after you have purchased your ticket. (Including water parks).
Connect Disney PhotoPass images to your account.
Check in the FastPass and ride tickets.
With MagicBands you can also unlock special surprises through your time at Walt Disney World Resort.
Another thing, MagicBands are reusable, so if you plan to return to Walt Disney World Resort soon you can use them again. Don't forget your MagicBands, remember that you will use them to check in on the Magical Express and to open the door of your room.
Have a magical holiday!