Before sending money to your country or to family or friends, check the costs, benefits and discounts that you can take advantage of in the different places that provide this service.
This is a sponsored post written by me on behalf of Money Services for IZEA. All opinions are 100% mine.
Many of us receive or send money to our relatives in Latin America to help them, as a show of affection, or we ship to pay for some service. This increases especially in the coming decemine festivities.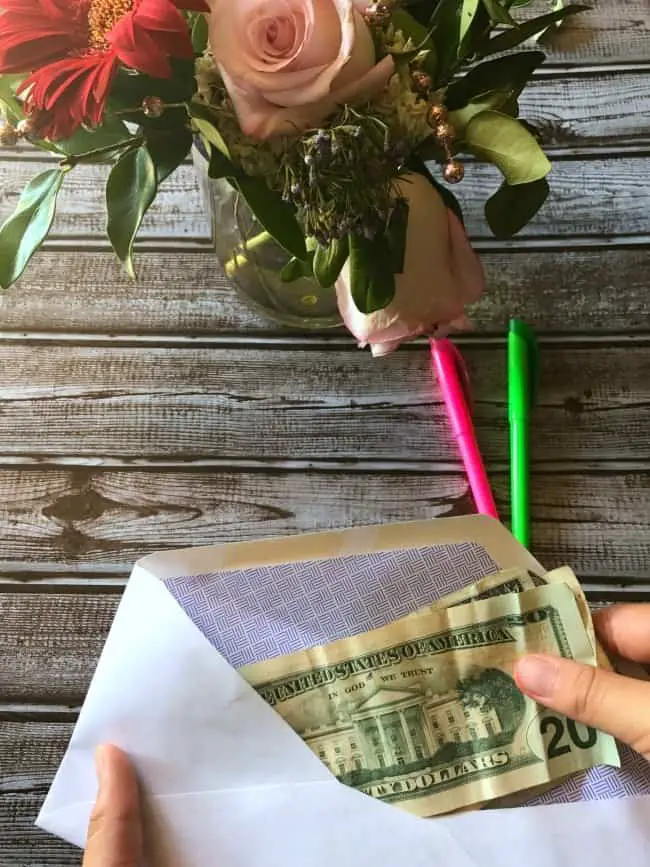 There are different options for making money shipments, but Money Orders or money order are the most used. You don't need a bank account and the shipping is done almost instantly. Just go and buy a Money Order either at a bank or a supermarket like Kroger, where you see the Kroger Money Services sign, near the cash registers and customer service.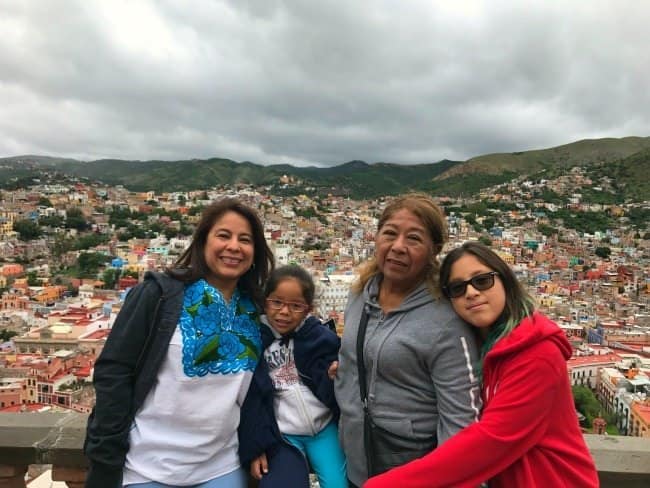 Send and receive money safely, take advantage of advantages offered by some companies like Kroger Money Services and participate here in the Kroger draw, the prize is a gift card of $50 dlls!
tips for Sending and receiving money
Check the type of exchange offered by companies, the cost of the shipping fee and whether there are any other charges aside. Kroger Money Services offers discounts of up to $0.50 on Money Orders by Western Union®, you only need to show your frequent customer Kroger card or loyalty card. Get your free card here Sign Up for a Card
Secure money shipments. Be sure to make your shipments in one of the most recognized companies, to avoid fraud, you only need to go with the data of the person who will receive the money, deposit and you will be indicated the shipping number with which you can charge what you sent.
Avoid scams. Don't send money to strangers, there are many scammers who are out there doing frauds by email, the internet or even by phone, do not be fooled.
Check your and the beneficiary's details thoroughly. Call the person who will receive the money first and make sure they give you the name identically to the one on the ID with which you will collect the money.
Convenience. Find the place that suits you best for your family members to receive the money and you to make the shipment. For example at Kroger you can send your money and pay for bills or services like water, gas etc, Find a location to pay your bills at the same time you are going to do your errand purchases.
Location. Choose the nearest and most convenient location for those who will receive the money. Keep them from spending on transportation when going for the money.
Let your family members know when and where they're going to get the cash.
Keep your shipping receipt until your family member or the beneficiary confirms that you have already received the money.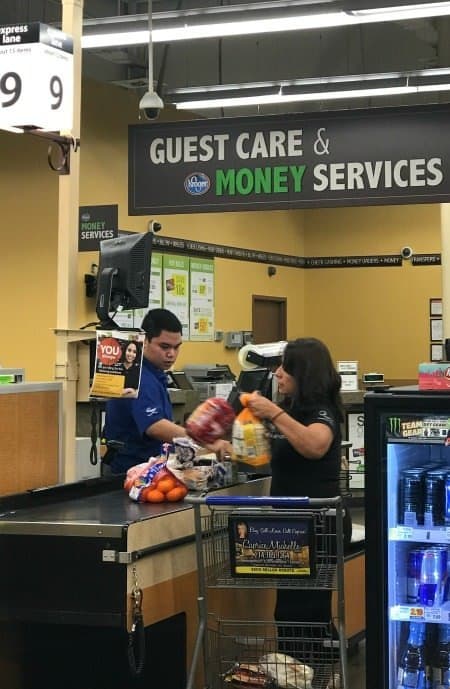 Other services offered by Kroger Money Services include: Change of checks Find a location to cash at check, withdrawals from your debit card, money shipments (domestic and international); you can also pay for your bills or services.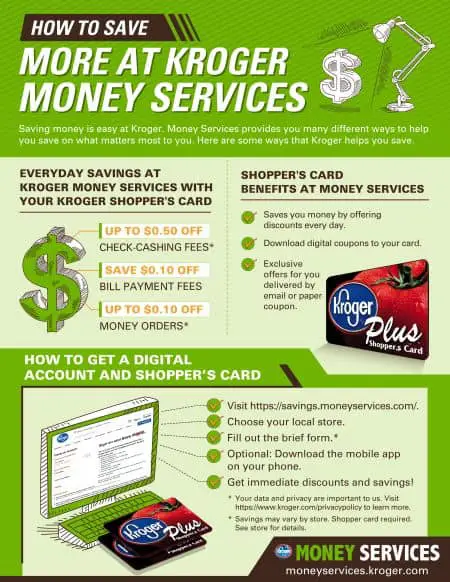 Kroger Money Services is located inside the store, by the cash register area, when you finish paying for your purchases. Remember to show your Kroger loyalty card, if you don't have it to be used, it's free and gives you discounts every day.
Check out: