Not long ago, few were the ones who took photos, some because they did not like it, others for not carrying the camera or for not revealing them, but this changed with the arrival of smartphones, now most bring with them a camera always; that's why I share tips for taking better photos with your phone or smartphone.
I have been using Verizon's HTC One M9 for months to take my photos, but they have helped me to take photos with the iPhone 5 or Samsung Galaxy S5; I invite you to see some of them on my Instagram page and of course, don't forget that you always need a good internet connection to share them on social networks, even if you are in the most remote places!
First of all, I recommend that you know your camera, so that you know everything it offers, whether you practice with it or read the manual of your cell phone, if you do not have it look it up on the internet.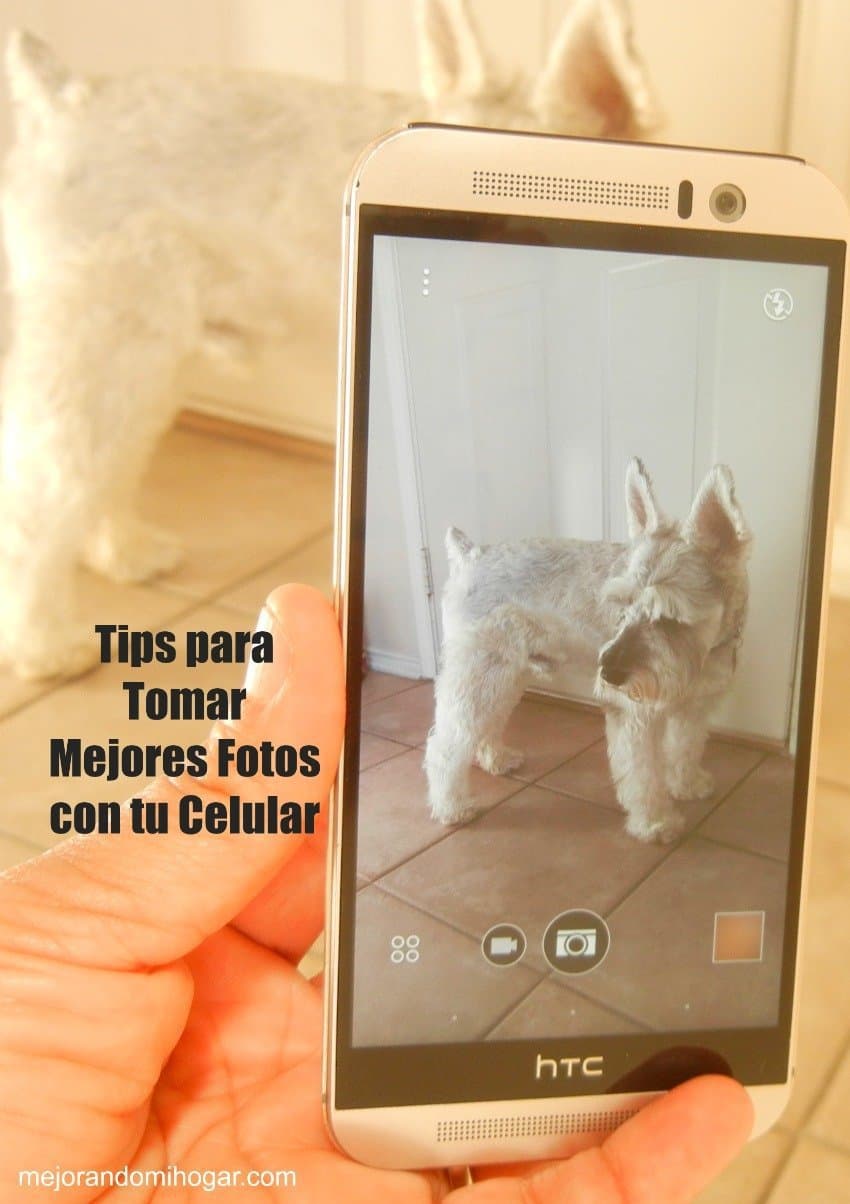 After reading the instruction manual of your camera, I recommend what has served me when it comes to taking my photos, my tips for taking better photos with your phone or smartphone:
Hold your camera tightly and wait a little after you press the button, some cameras take time to process the photo; to stabilize it, hold the camera and press your elbows against your body while taking the photo. You can also rest your camera on some fixed surface while taking the photo.
Focus your goal. Before taking the photo, click on the screen on the person or object you are going to take the photo to, so you make sure it focuses.
Take the photo with the volume button. On most phones you can use the volume keys to take pictures and in some cases it may be more convenient to use them.
Don't always use flash. Sometimes it is necessary to use the flash, but there are times when we abuse and the photo loses naturalness. Test with your camera, take the same photo with and without flash and gradually you will realize when it really needs; many times it's only when light is needed. Before using flash, try clicking on one of the corners of the screen to illuminate the photo.
Are you going to take a picture through a glass? For example, when we are in the cart, in a store sideboard or in an aquarium and you want to take photo of what is behind the glass, take the photo without flash or if it is necessary to use it; don't take the picture head-on; look for an angle where when you take the photo you won't get the flash back.
Do not zoom in on your camera when taking photos. To get better quality of your photos, get as close as you can to the object you're going to take the photo. It is better to edit it later, by croporing or cutting it, than to use digital zoom.
Try different angles. It's happened to you that you take the same photo and in one time thin or tall and in another not? It can be a result of the angle of the photo. Trytaking photos from the height of your shoulders, tilting your phone a little down or up, can be very different effects.
And finally save your photos!  Whether in the cloud, on facebook or on your computer! Always leave your memory with space for when you have to take photos or videos always ready!
Well and as they say out there, practice makes the teacher so practice, practice and practice!
Take many photos, which at last in these times not all have to be revealed!
This is a sponsored post in collaboration with Verizon, I invite you to read more articles about technology and participate in its twitter parties every Friday at 2:00 pm CT with #VZWBuzz