Get ready to enjoy this delicious spaghetti Bolognese recipe, a vibrant Italian dish of pasta with ground meat.
Most children love pasta, so it is with my children, pasta never fails. On this occasion, I prepared a spaghetti bolognese, with some green salad and garlic bread on the side.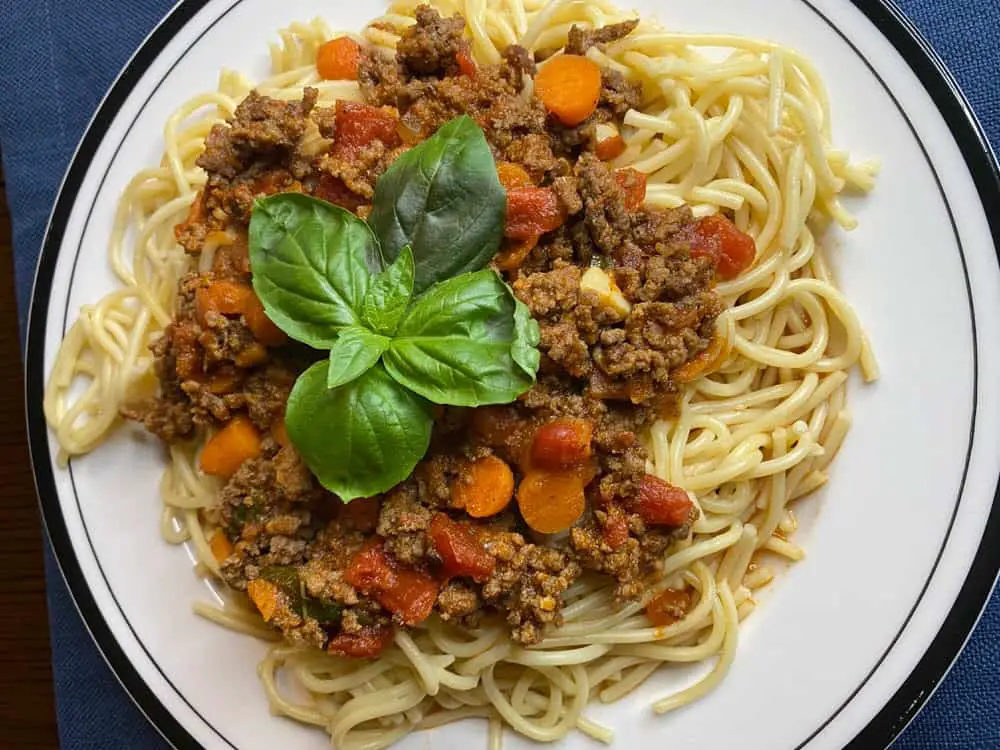 INGREDIENTS FOR SPAGHETTI BOLOGNESE
Spaghetti. The medium size is best for this recipe. Buy the brand you like best.
Basil gives it a special flavor, some people also add oregano but I like it that way.
Red wine is optional, if you want you can add a splash to the tomato sauce when it is cooking.
Ground beef. Preferably lean or fat-free.
Parmesan. It can be parmesan cheese powder.
Spaghetti sauce or tomato puree. I prefer to use my favorite traditional spaghetti sauce, but my mom likes tomato puree better and season it, you choose.

You can find several recipes with pasta in this blog such as spaghetti with mushrooms or how to make homemade lasagna etc.
I hope you enjoy it!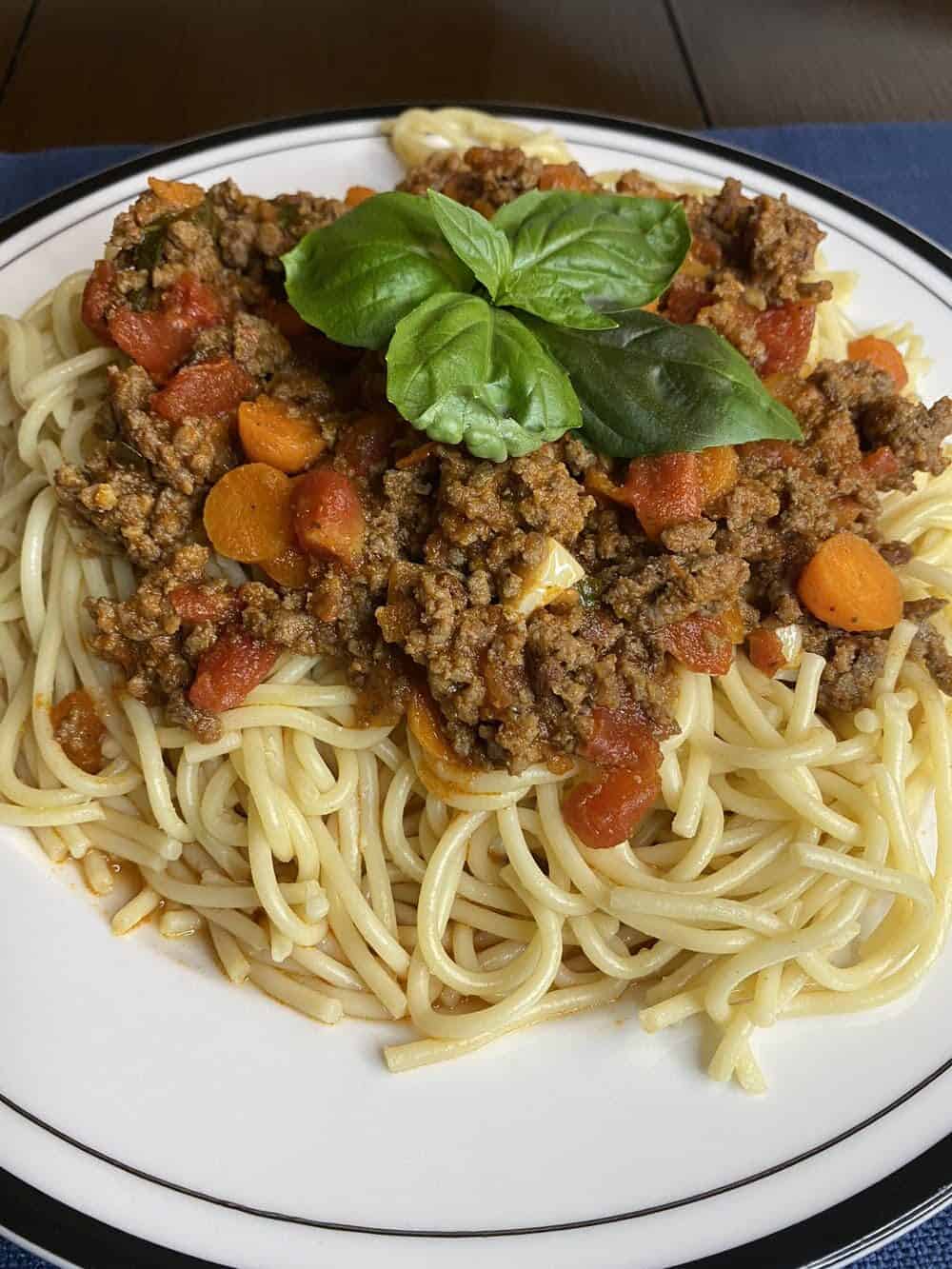 SPAGHETTI BOLOGNESE recipe
Ingredients
2 Spaghetti Packages (12 oz)
1/2 Onion, finely chopped
3 Carrots, finely chopped
1/2 kg ground beef
2 chopped tomatoes
1 medium can of red tomato sauce
1 teaspoon dried basil
1/2 teaspoon pepper
1/2 teaspoon garlic powder
1/2 cuckoo olive oil
1/4cup water
1 teaspoon sugar
Salt to taste
Optional Parmesan cheese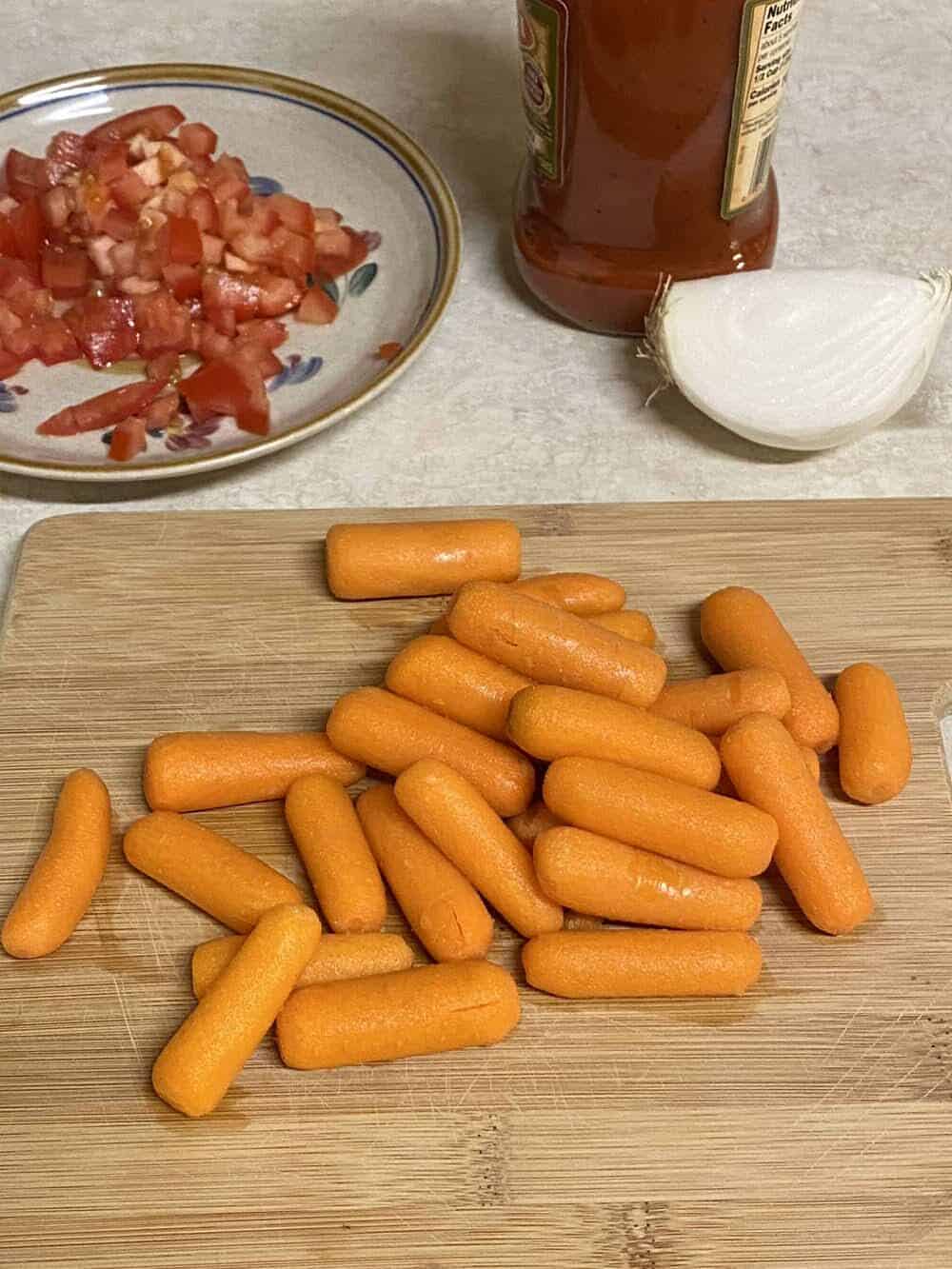 Cook the pasta according to the package instructions.
While it cooks, prepare the bolognese sauce.
HOW TO PREPARE THE SAUCE FOR SPAGHETTI BOLOGNESE
Season the ground beef with garlic powder, pepper, and salt.
Heat oil in a frying pan over high heat and add the meat to fry a little, breaking it up well so that there are no large pieces left.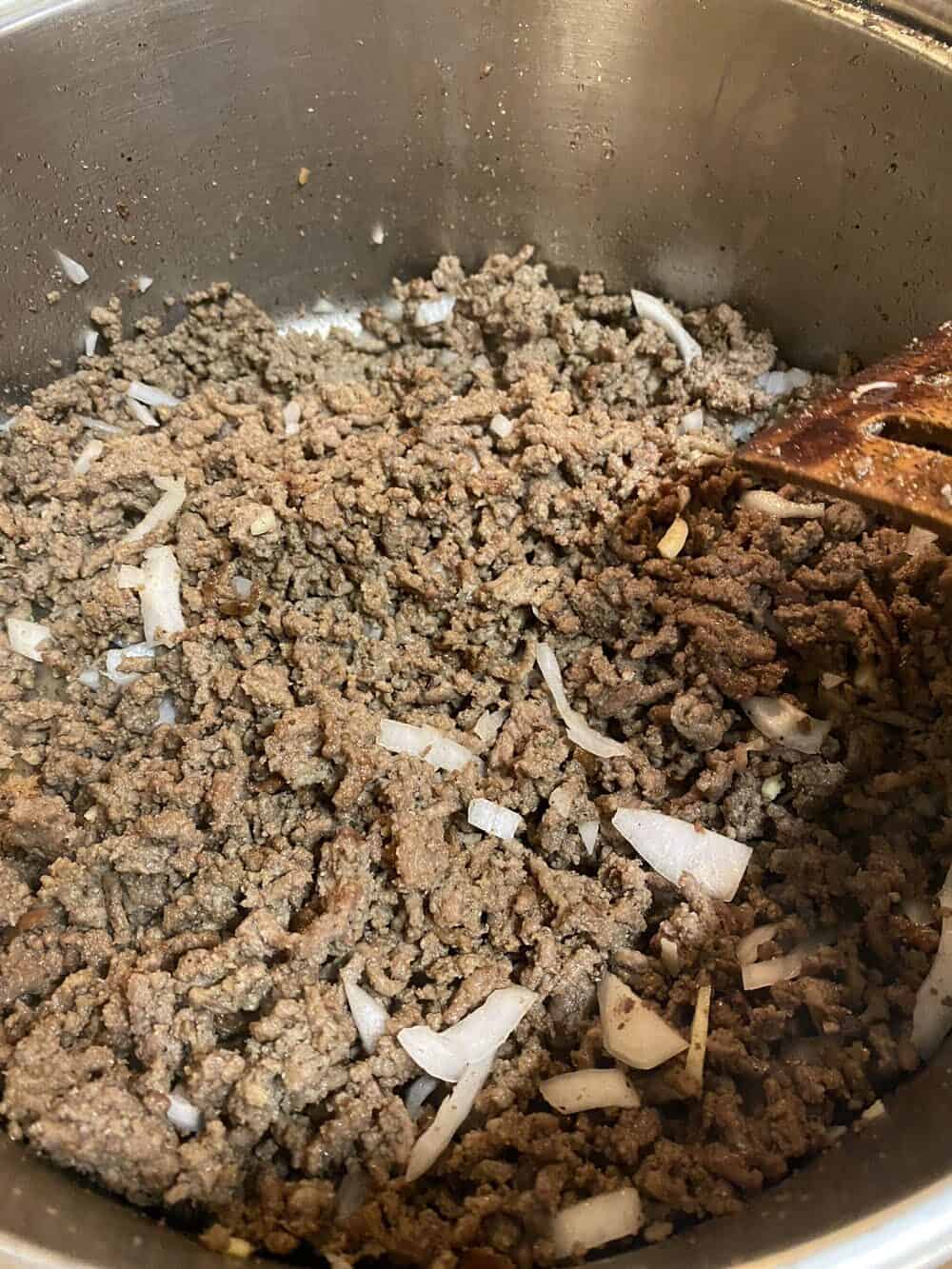 Then add the chopped onion and carrot, stirring constantly until the onion is transparent.
Add the tomato sauce, water, chopped tomatoes, sugar, and dried basil, mix, lower the heat, cover and let cook for five to seven minutes.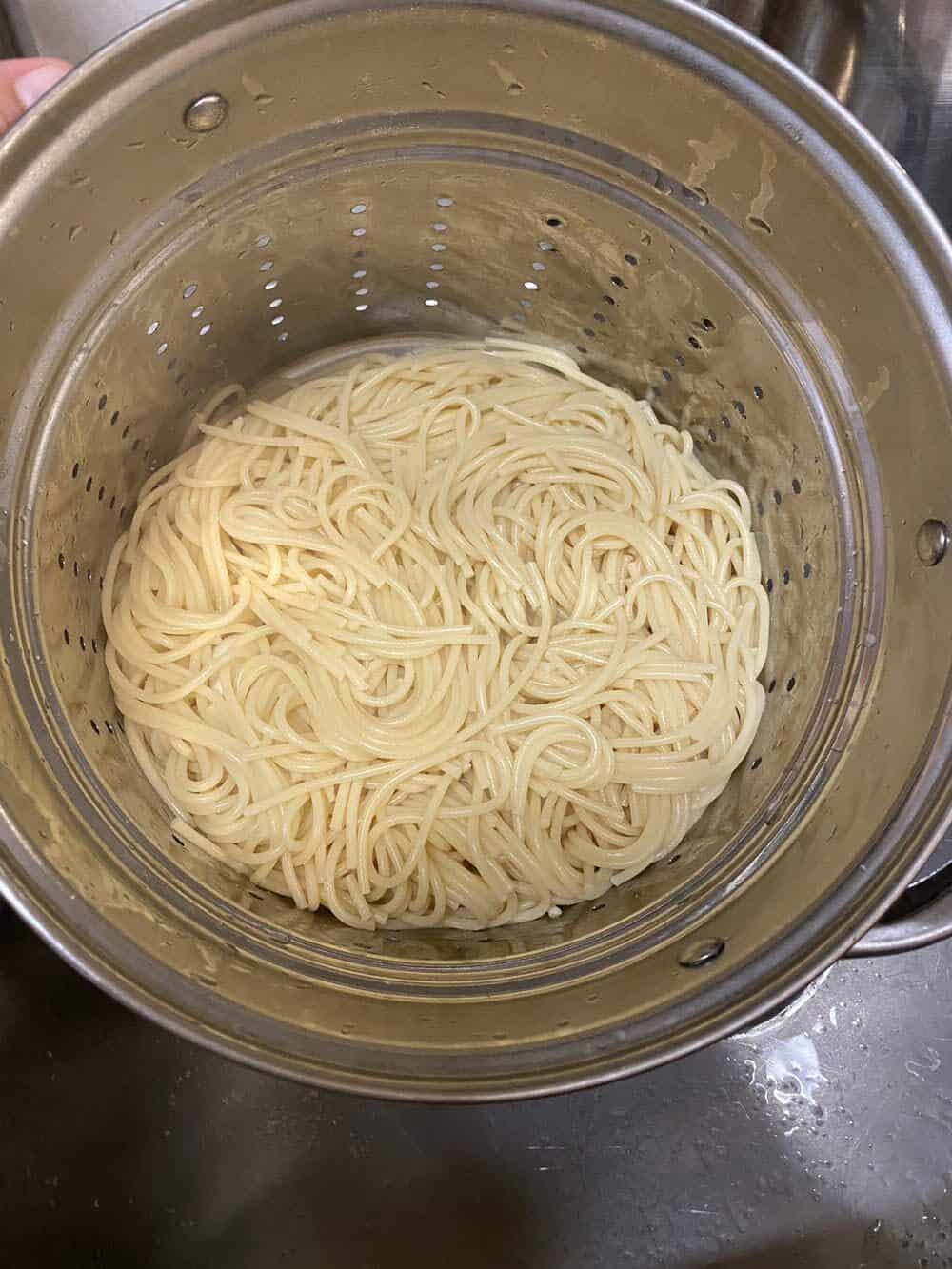 Meanwhile, we drain the spaghetti and separate it.
When the Bolognese sauce is ready, remove it from the heat.
To serve, arrange the spaghetti on the plate and pour a little of the Bolognese sauce on top.
We can add Parmesan cheese to taste, decorate with basil leaves, and serve with garlic bread.
Updated October 17, 2022