Six Flags Over Texas invited us at no cost to visit the park, but my opinion of the park and attractions is personal.
There are games and fun for all ages and in the Halloween season, zombies arrive at Fright Fest®!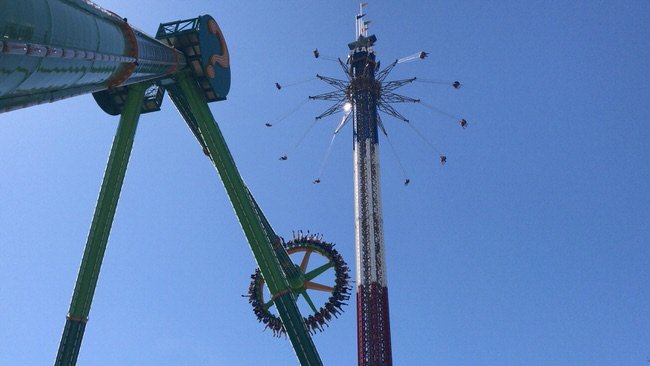 Last weekend, we went to Six Flags Over Texas in Arlington, 20 minutes from Dallas. In this Halloween season they have Fright Fest® ends on October 31.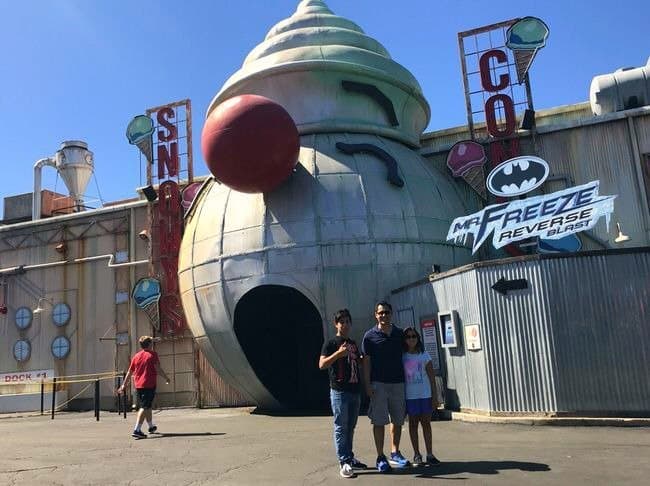 From before entering the park, you can see some monstrous decorations and even a blood source, but I will tell you later about this event.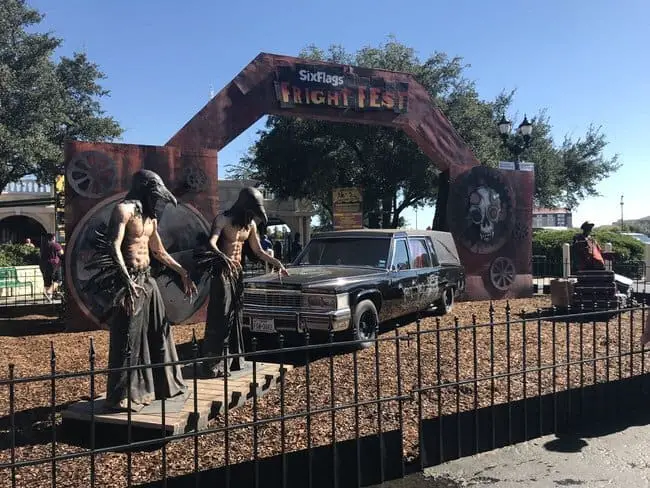 We arrived early to make the most of the day, we had a sunny day but not in very hot. It's the first time we've been through the toddler area, the Bugs Bunny Boomtown which has attractions and games for the little ones. I remember a few years ago we were hanging out there, but now my kids were ready for the most exciting games or rides.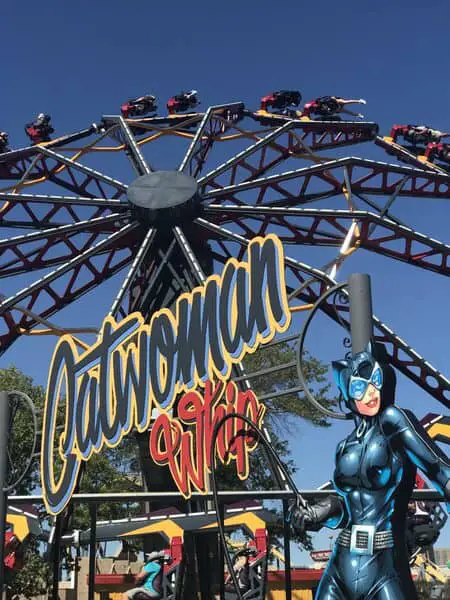 We were my husband, my 10-year-old daughter and my 14-year-old son. All three like strong emotions and it's the first time my daughter could get on everything because the required age is over!
There are over 100 games for all ages at Six Flags Over Texas, plus attractions, shows, events and can be visited year-round. You can buy the season pass or daily ticket.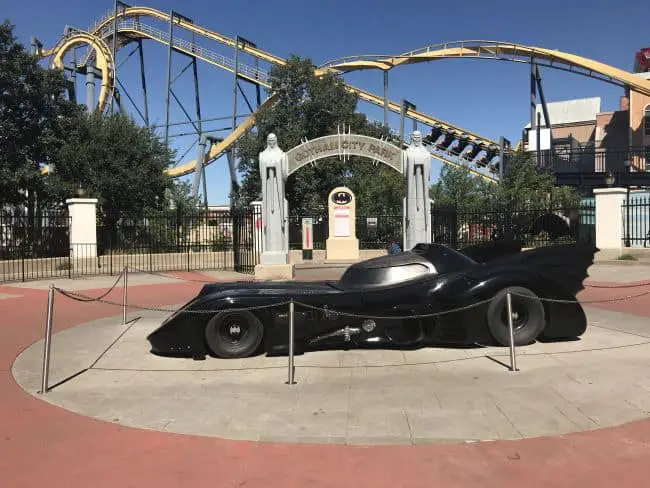 Some of the quieter games we got on were Yosemite Sam's Gold River Adventure and Mini Mine Train. From there we move on to the new interactive attraction in 4D, it is in the dark, very Father Justice League: Batttle for Metropolis. In this game you get 3D lenses and a laser ray gun, you get on a cart and go on an adventure to fight Lex Luthor and The Joker.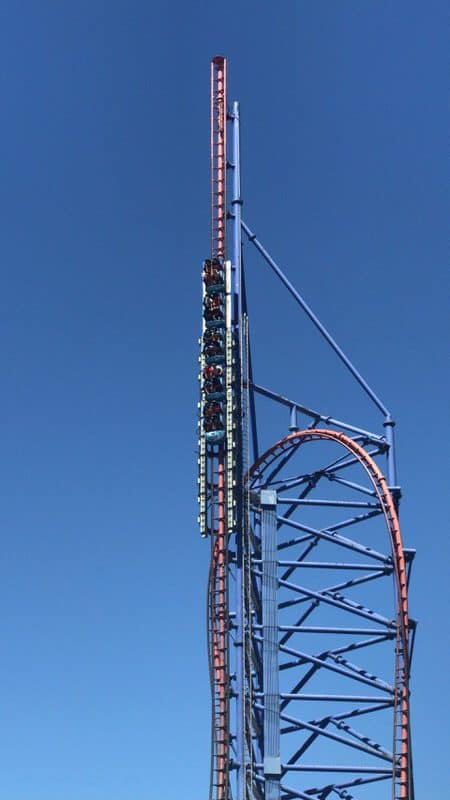 There in front was Pandemonium we got on and then one of the most expected by my children: MR. FREEZE: Reverse Blast, a roller coaster where the cart accelerates and exits in reverse, making a ride with many turns then climbs a vertical tower and now falls head-on to return to the course.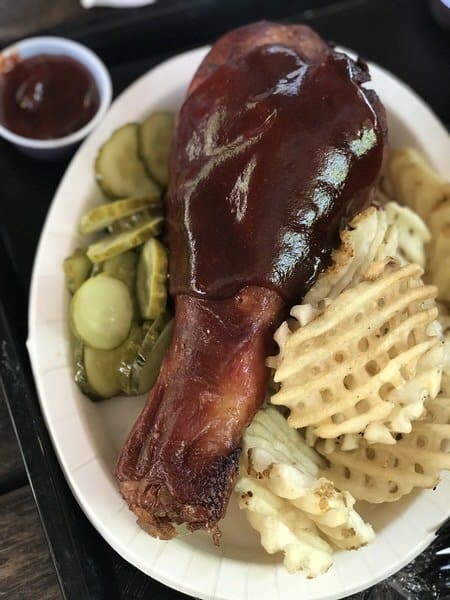 Right away there's BATMAN™ The Ride and from there we went to eat to get some rest. There is food for all tastes: American, Asian, Mexican, and Italian; my kids wanted Chinese food and we like turkey legs for the BBQ, so there was no problem. By the way, I recommend that you eat at hours, i.e. before or after meal times, so that the place is a little more empty.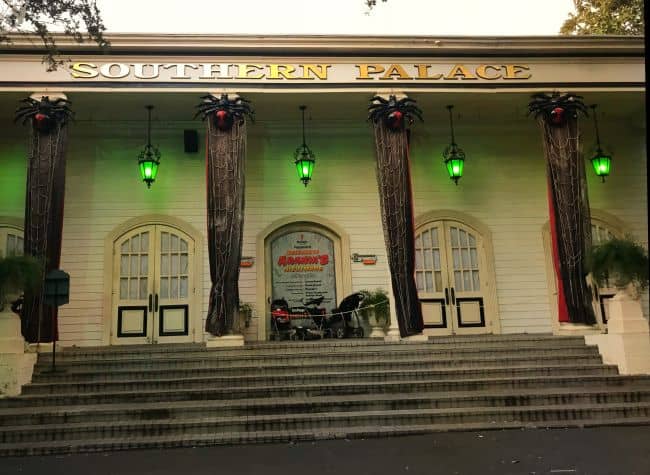 To lower the food, we continue walking through the park, decorated with zombies and monsters, and entering one of the fright Fest: Welcome to Arania's Nightmare shows at the Southern Palace Theater.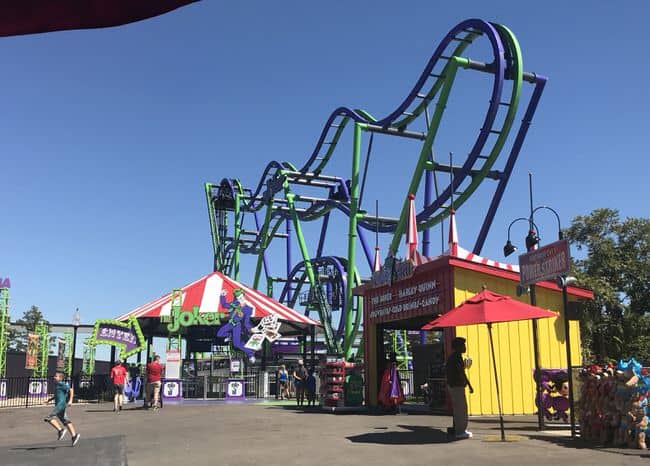 Leaving the show we went to THE JOKER and THE RIDDLER my kids were very excited to get on! They were delighted to get off both games. For me those games are crazy, but they came down wanting to get on again!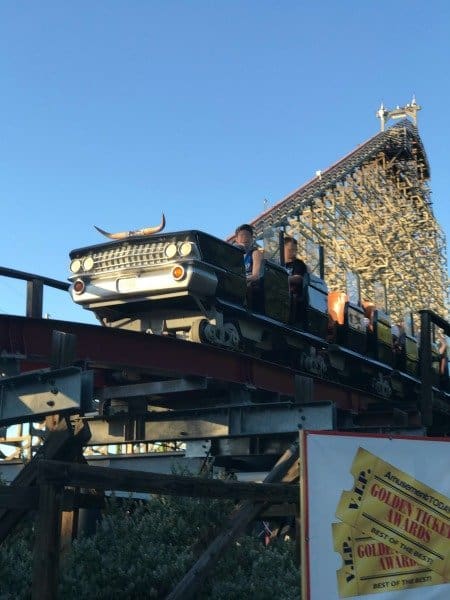 After that, we went to the favorite mountains the New Texas Giant and the Titan. We also climbed Runaway Mountain which is a roller coaster inside a mountain, so the course is in the dark!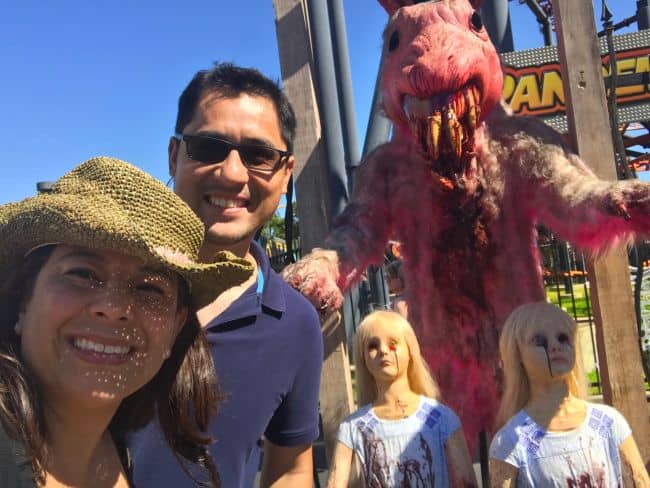 The Fright Fest® Six Flags Over Texas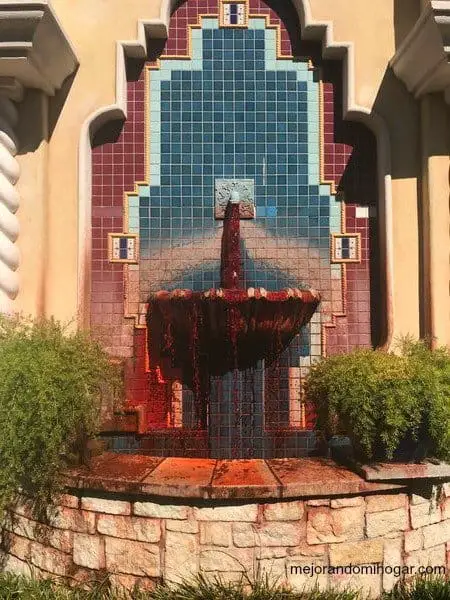 Like every year, Six Flags over Texas is filled with zombies and demons at night at Fright Fest® to celebrate Halloween. so you can enjoy the park quietly during the day but when it gets dark, after seven o'clock at night, take care of the scares!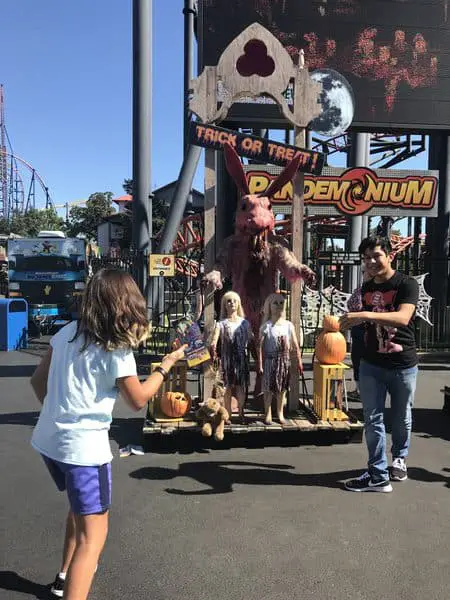 I recommend you visit the Silver Star Carousel at 7:00 p.m.; it's the one at the entrance. At that time is the awakening of zombies, THE AWAKENING present sit and "loose" in the park, these creatures are ready to scare the most daring!
There are special Halloween shows, scary attractions, and special areas of the park where you can get scared by these dark characters, you can also enter the haunted houses of the park and run out as happened to us.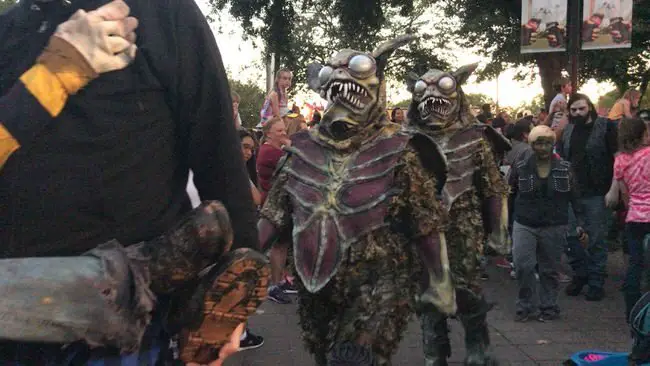 This year there are the CHUPACABRAS in the Mexican village, the place is left lonely and these creatures go out to take the most fearful!
Readers of USA TODAY voted and named Six Flags Over Texas' Fright Fest as the best Halloween theme park in the state of Texas.Com.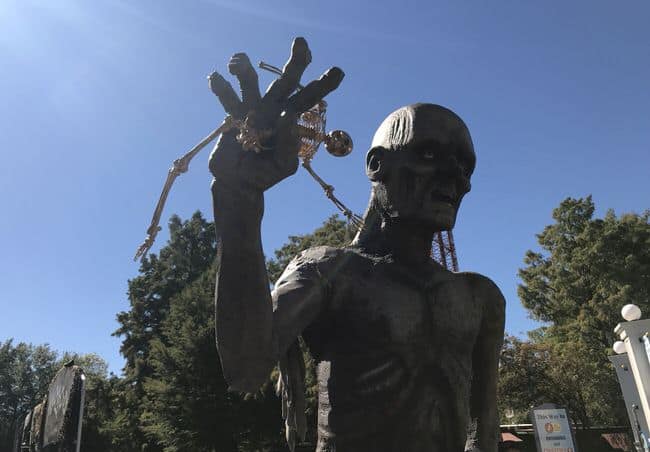 Fright Fest® ends October 31 just on Halloween day. Some haunted houses have an extra cost on your ticket. Not recommended for children under 13 years old.
Have you been to Six Flags Over Texas?  Do you dare go to Fright Fest®?