Potato Salad recipe, perfect to take to a picnic or picnic day.
Some of the recipes my family likes to eat when we go on a picnic or picnic and we want something fast are tuna salad, sandwiches, frozen fruit, and anything that doesn't have to be heated.
I think it's a very good idea for families who visit parks or places like Schlitterbahn Water Parks and Resorts, especially when you have kids. I have three kids and don't want to stop eating or need to eat some snacks more often than my husband and me.
Another advantage is that it also saves time because we don't have to line up to eat in restaurants.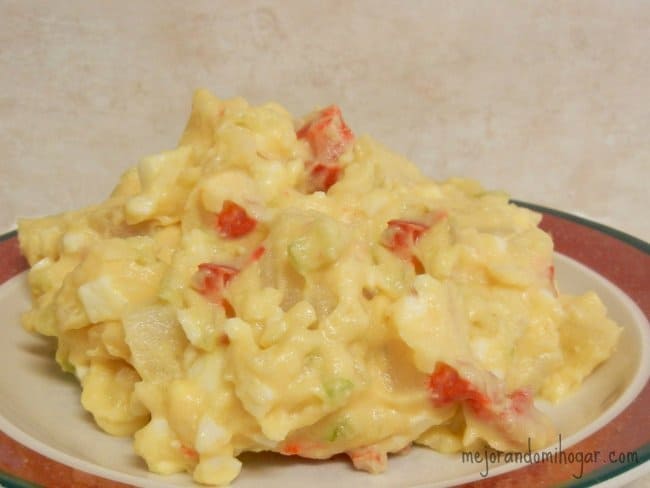 One of my family's favorite salads is potato salad, either as a side dish or as a sandwich, here's the recipe, to take away in the boil or Ice Chest.
Recipe Potato Salad

Ingredients
4 Cold Cooked Potatoes
3 boiled eggs
1 celery, diced
Chili morrón or bell peppers in squares
5 tablespoons mayonnaise
1 tablespoon Mustard
Salt to taste
We cut the potatoes into medium squares.
Chop the boiled eggs (or hard-boiled eggs).
We mix all the ingredients; season with salt to taste and serve cold.
It is excellent alone or to accompany sandwiches, chicken salads or tuna, etc.