Take your family to enjoy Christmas in Dallas and its surroundings, there are events of all kinds. Put on your mask, get out of the house, and experience everything these Texan cities have to offer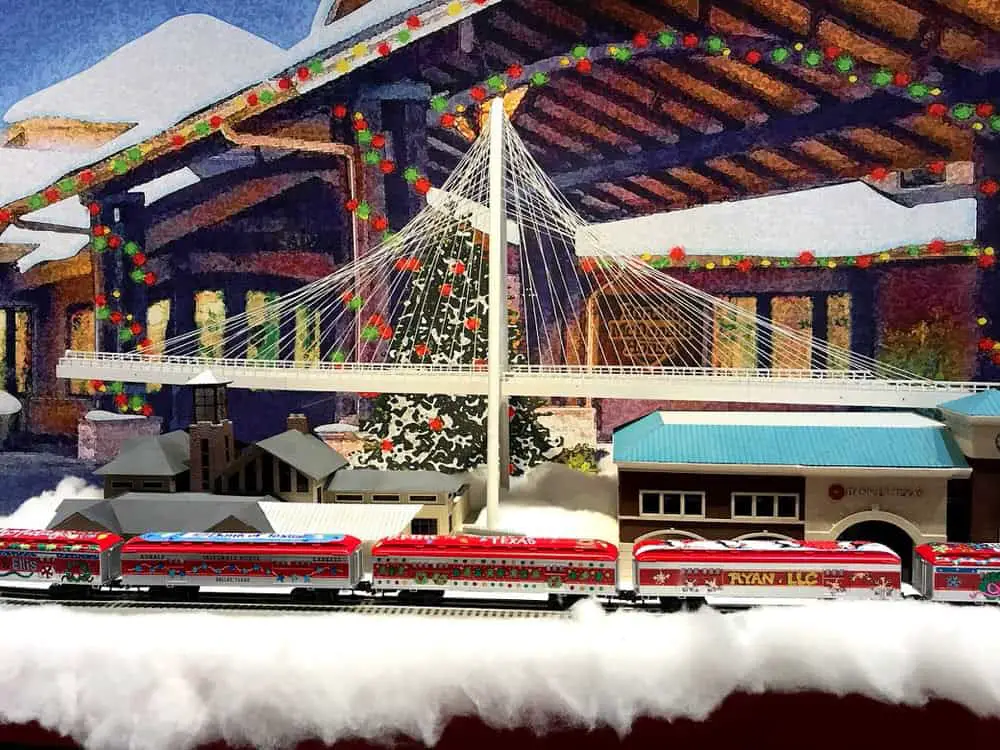 The Trains at NorthPark™.
The miniature trains arrive at Dallas, presented by Bank of Texas, at the NorthPark Center mall in a tradition that celebrates its 20th anniversary. The most elaborate model train exhibit in Texas features trains on a journey through various attractions in the United States. Check out our video on Instagram.
Enjoy landscapes of various cities such as New York, New England, the Grand Canyon, Route 66, San Francisco, Albuquerque, and of course, Dallas.
This train exhibition benefits the Ronald McDonald House of Dallas.
You find them on the second floor between Neiman Marcus and Nordstrom. North Park Center. Admission is $10 for adults and $5 for children and seniors.
Vitruvian Lights
Addison's Vitruvian Park is filled with colorful lights to welcome guests until January 1, 2023. The park is pet-friendly but they must be properly leashed. Food and beverages are available for purchase.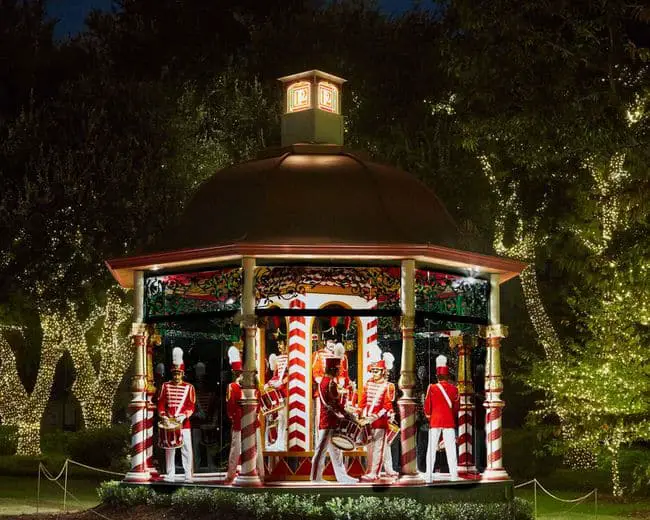 12 Days of Christmas at the Arboretum.
Enjoy twelve days at the Dallas Arboretum & Botanical Garden, admiring the twelve Victorian-style gazebos beautifully decorated with elegantly costumed sculptures, animals, and Christmas music.
Check the Dallas Arboretum calendar for a photo with Santa Claus (and now a new German Christmas Village.
Check out my TikTok video of the 12 days in the Arboretum. They will be until December 31, 2022.
Christmas Village at Dallas Arboretum
Holiday family pictures will be lovely in the perfect holiday setting at The Pauline and Austin Neuhoff Christmas Village, inspired by the European Christmas Markets. Includes 12 charming shops 20 feet tall.
Dallas galleria holiday 2022
Come visit the largest indoor Christmas tree in Texas with a spectacular light show at Galleria Mall in Dallas. From November 25 to December 24, 2022.
Visit Santaland at Galleria Dallas. Look for your tickets for a special experience with Santa. Until December 24, 2022. Level 1, near Banana Republic.
SNOW DAY is an immersive experience for all ages. Available until January 8, 2023.
If you are looking to adopt a pet, Operation Kindness Pet Adoption will be available
to adopt dogs and cats on level 1 of the Galleria, near Banana Republic. From November 25 to December 24, 2022.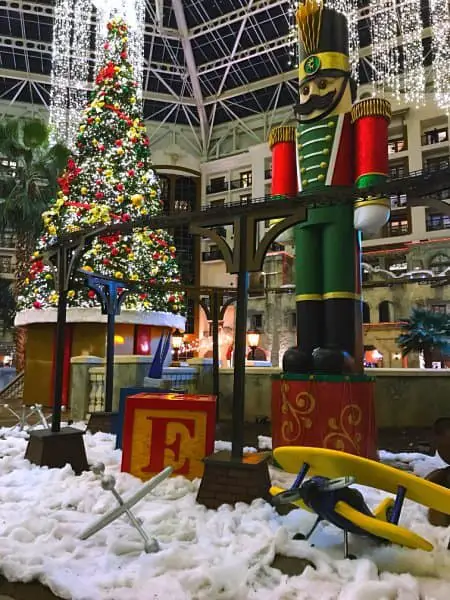 Christmas at the Gaylord Texan resort
Visit the Gaylord Texan Resort lobby for free, there are miniature trains, fairy lights, holiday decorations, and plenty of photo opportunities. Check my video on my Facebook page and follow me.
This year the ICE exhibit returns with life-size sculptures, now themed after The Polar Express.™ Through January 1, 2023.
Come and enjoy other activities for the family including snow tubing, Cirque Winter Wonderland, ice skating, photos with Santa, and many more activities.
You can decorate a gingerbread house, throw snowballs and enjoy the Christmas village, everything in the same place!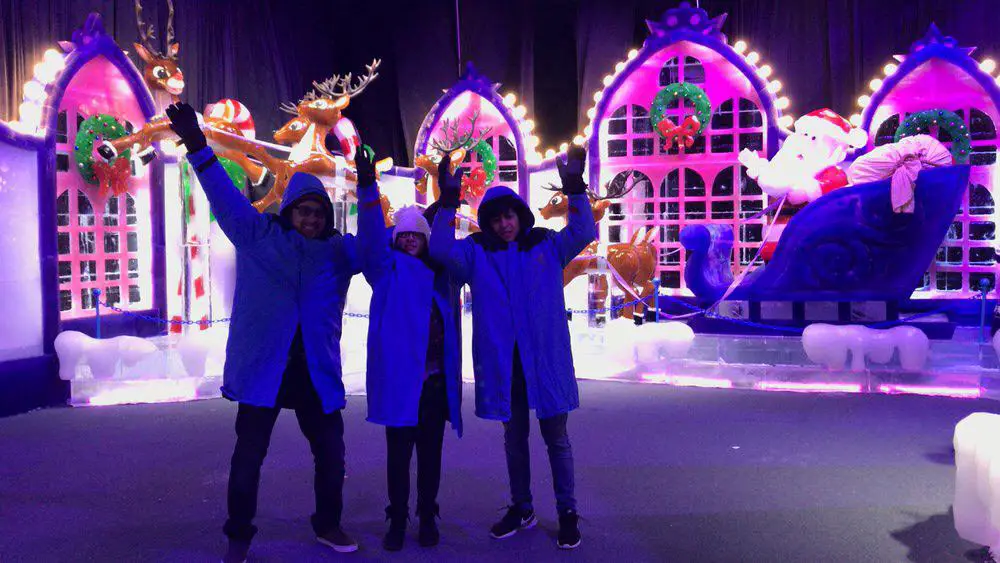 Dallas Zoo lights.
The Dallas Zoo turns into a beautifully decorated winter world with little lights and offers a safari-like light show.
Take a ride in your own car through familiar zoo locations, decorated with more than a million colored lights. There are 3D sculptures with lights, visit the Santa Workshop, music, a light show, and activities for all ages. Until January 3, 2023.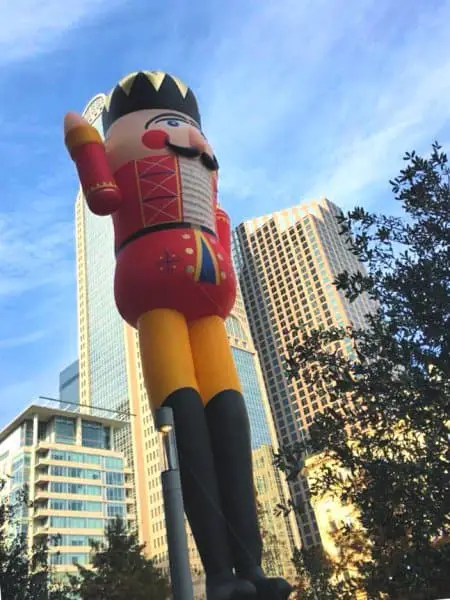 Dallas Holiday Parade 2022
Like every year, the traditional Christmas parade returns to Dallas.
This year it is on December 3 at 10:00 am. on channel CW33. It starts at 10:00 am and lasts approximately two hours.
Prairie Lights.
If you want to see Christmas lights in Dallas-Fort Worth, head to this two-mile drive-through fairy-light park.
Drive-through concessions and restroom facilities will be available at the mid-way point.
Ends on December 31. Location: Lynn Creek Park, 5610 Lake Ridge Parkway, Grand Prairie.

Candlelight at Dallas Heritage Village.
Travel back in time and come and enjoy Christmas carols in the village, on December 10 and 11. There will be food trucks selling food. In addition, for those over 21, they offer Cocktails by Candlelight.
Have a nice Christmas in Dallas, if you know of any other activity send it to me by email or leave it in the comments!
Have a nice Christmas in Dallas 2022, if you know of any other activity please share it in the comments section!
Check out: