Christmas in Dallas will be a little different this year but we can still enjoy the Holiday spirit wearing a mask and practicing social distance this 2020.
Take your family to enjoy Christmas in Dallas and Metroplex, there are events of all kinds, use your mask, and experience the Christmas magic these events have to offer!
Most of these events have online ticket sales only.
THE GRINCH'S GROTTO EXPERIENCE

2020 has been tough, if you don't feel like taking the traditional Christmas photo, then a family photo with the Grinch is a good idea. The green character will be waiting for the families in his special cave, near a fireplace and a stylized tree.
You can choose a sign with your favorite phrase. Buy your tickets online, starting November 27 at the Stonebriar Mall in Frisco, TX, and in other US cities.
The Trains at NorthPark™.
Trains arrive presented by Bank of Texas, to the NorthPark Center mall. Texas' most elaborate miniature train display features trains on a journey across America. Landscapes of several cities such as New York, New England, the Grand Canyon, Route 66, San Francisco, Albuquerque, and of course, Dallas.
Visit this miniature train exhibition on the second floorof NorthPark Center, between Neiman Marcus and Nordstrom. Tickets online only
Vitruvian Lights
Addison's Vitruvian Park is filled with colorful lights to welcome guests until January 3, 2021. There will not be special events this year but you can still visit and walk through the park keeping a social distance or driving through to enjoy the exhibition.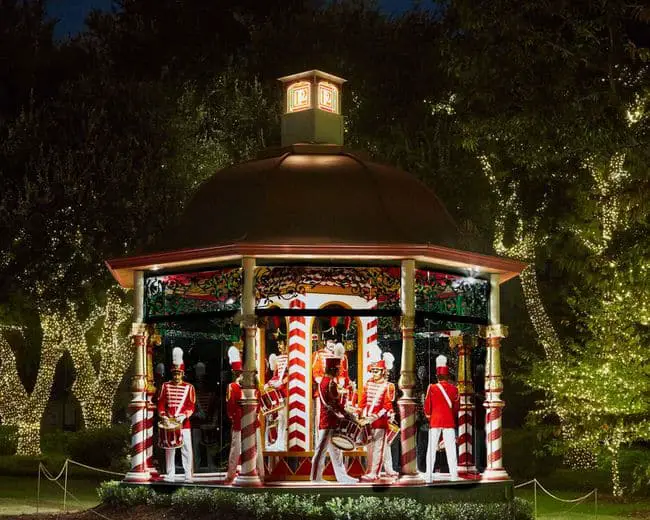 12 Days of Christmas at the Arboretum.
Enjoy the twelve days at the Dallas Arboretum & Botanical Garden. This Christmas in Dallas, admire the twelve Victorian-style gazebos beautifully decorated with elegantly costumed sculptures, animals, and Christmas music.
Christmas Village at Dallas Arboretum
Holiday family pictures with Santa Claus are available at the Dallas Arboretum. Santa is back in the garden in the perfect holiday setting at the Christmas Village.
Plexiglass is in place so children can share their Christmas wish with the jolly old manSanta and take photos to celebrate the occasion. Keepsake family photos are available for a donation.
Happy Holidays at Galleria Mall
The nation's tallest indoor Christmas tree illuminates in grand fashion for a special light show choreographed to magical sounds of the season. Find it in the Ice Rink in Galleria Mall. Ilumination Celebration thru december 24th at noon, 2pm, 4pm and 6 pm.
Santa Express, enjoy a special and safe experience with Santa. For 2020, choose between a safe in-person visit or a virtual visit from the comfort of your own home. Visit Santa by reservation only, thru December 24th, 2020.
SNOWDAY is an immersive holiday photo experience for all ages. Navigate your way through an imaginative wonderland of festive photo ops, enchanted rooms, and nostalgic moments. Spots are limited, reserve your tickets today for a wonderfully safe and socially-distanced experience. November 20 – January 3. Level I, near Sephora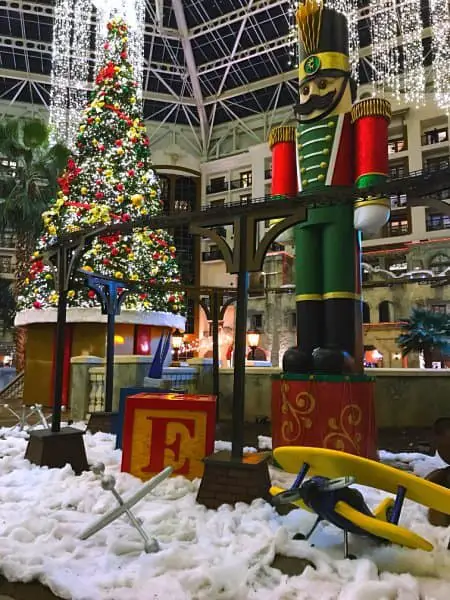 Winter Wonderland at the Gaylord Texan.
Visit the Gaylord Texan lobby for free, there are miniature trains, colorful Christmas decorations lights, a ginger cottage, a Santa to take photos.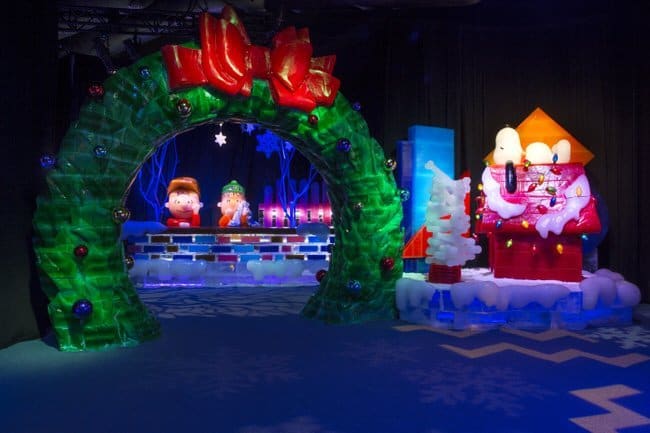 Unfortunately, the Ice exhibition has been canceled this year.
Lone Star Christmas.
There is no better way to celebrate the holiday season in the DFW area than gathering your family for holiday fun during Lone Star Christmas at Gaylord Texan.
Explore acres of twinkling lights & decorations and exciting holiday activities, shows, and events, from snow tubing and ice skating to our all-new I Love Christmas Movies™ pop-up and Yuletide Bright outdoor light & lantern experiences! Thru January 3, 2021.
Dallas Zoo lights.
Dallas Zoo Lights Presented by Reliant. This year is different, you can now drive through a holiday safari of lights in your own vehicle! Gates open 6:00 p.m. – 9:30 p.m.
Timed entry tickets must be purchased online in advance of your visit to Dallas Zoo Lights.  Thru January 9th, 2021.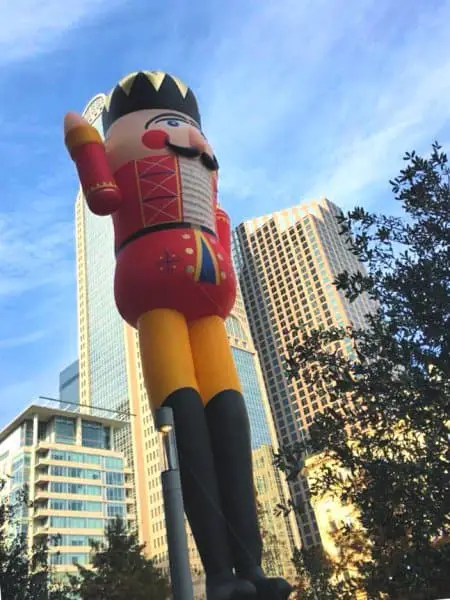 Dallas Holiday Parade 2020
(Canceled this year)
Prairie Lights.
A total in-car event. Stroll through a park with two miles of colorful lights that you can travel through in your car. Drive-through concessions and restroom facilities will be available at the mid-way point.
In addition, a virtual Santa experience is also being offered by our partners at the Grand Prairie Chamber of Commerce.

Candlelight at Dallas Heritage Village.
The big weekends of Candlelight will not be happening, elements of the Candlelight you love will be on the grounds. The Village is will be fully decorated. Many of the vendors and entertainers you enjoy are making an appearance.
Have a nice Christmas in Dallas 2020, if you know of any other activity please share it in the comments section!
Check out: