If you're spending Christmas in Dallas, visit these events to fill yourself with Christmas spirit, there's for everyone!
Take your family to enjoy Christmas in and around Dallas, there are events of all kinds, get out of the house and experience all that these Texan cities offer!
The Trains at he Trains at NorthPark™. Trains arrive presented by Bank of Texas, to the NorthPark Center mall in a tradition that turns 20. Texas' most elaborate miniature train display features trains on a journey across America. Landscapes of several cities such as New York, New England, the Grand Canyon, Route 66, San Francisco, Albuquerque and of course, Dallas. You find them on the second floor between Neiman Marcus and Nordstrom.North Park Center.
Tech The Halls. The Perot Museum of Nature and Science celebrates the holiday season with a reimagined technology and engineering hall. Visitors will be able to program augmented reality (AR) robot hockey, polar pulleys, coat design, snowflake racing and chats with paleontologists while discovering dinosaur fossils in the Arctic.
Scrooge the Musical. It is the ninth year of the adaptation of A Christmas Carole in which Ebeneezer Scrooge has spent a lifetime getting riches and letting all his loved ones slip out of his hands. On Christmas Eve 1843, Scrooge receives the gift of one more opportunity to change if way of being on Christmas Day.
Vitruvian Lights. As every year Addison's Vitruvian Park is filled with colorful lights to welcome guests until January 1. Live music by the Jordan Kahn Orchestra, food trucks, Santa Claus, Christmas entertainment and lots of fun until 10:00 pm.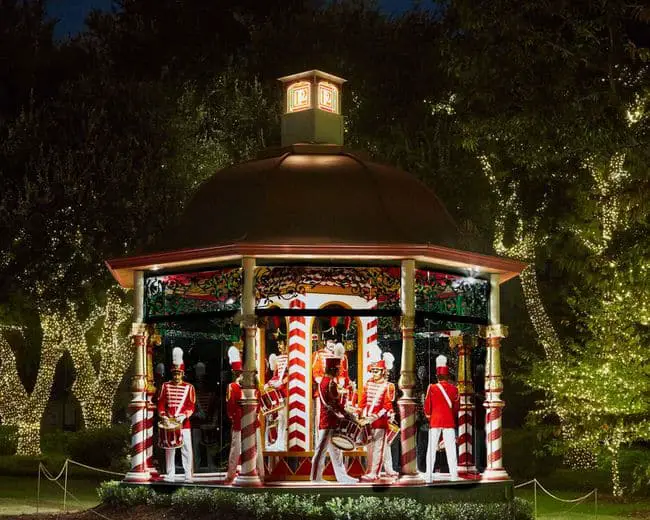 12 Days of Christmas at the Arboretum. Enjoy the twelve days at the Dallas Arboretum & Botanical Garden, admire the twelve Victorian-style gazebos beautifully decorated with elegantly costumed sculptures, animals and Christmas music. Check out the calendar of the Dallas Arboretum because there are Santa Claus visits, activities for children, days that give away hats with lights and more on different days of the week.
The Wizard of Oz at The Firehouse Theatre. Go enjoy this family concert from December 5 to 22 of 2019. With dreams of escaping their worldly life, a cyclone hits and Dorothy and Toto are transported to the land of Oz. There they meet the scarecrow, the tin man and the lion. At the end of the play the audience recalls that "There is no place like home" especially during the holiday season.
Tickets start from $14 and can be purchased at the Box Office (972-620-3747) online at thefirehousetheatre.com.
Winter Wonderland at Galleria Mall. Santa rides to the ice rink at the Olympic Dallas Galleria Mall. Plus several dates for the power-up of Texas' largest indoor Christmas tree, shows and a new Santa villa.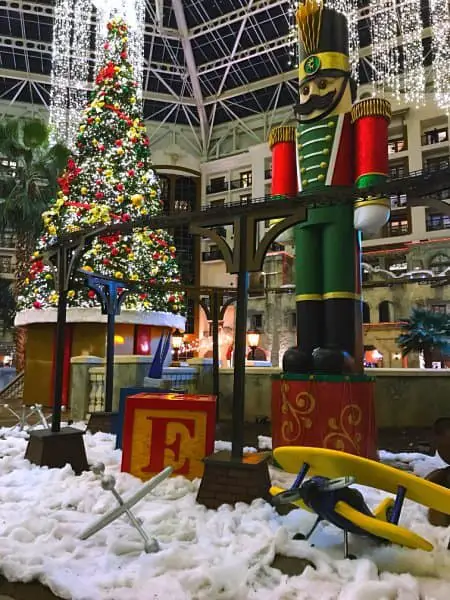 Winter Wonderland at the Gaylord Texan. Visit the gaylord Texan lobby for free, there are miniature trains, colorful christmas decorations lights, a ginger cottage, a Santa to take photos.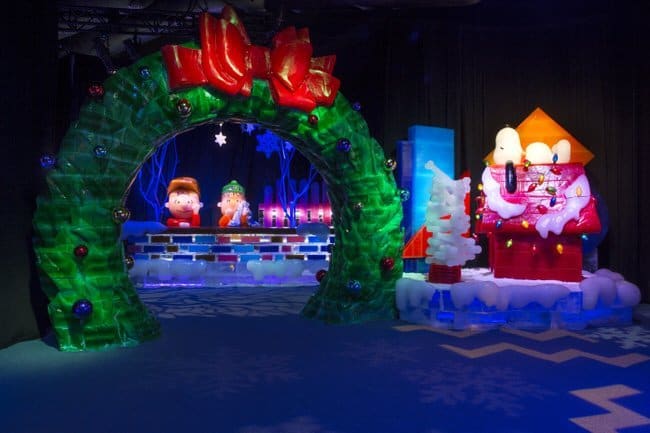 Lone Star Christmas. Also in the Gaylord Texan, in the Area of the Conference Center; there is ICE, with ice sculptures of the theme of A Charlie Brown Christmas; I recommend you go very well covered so you can enjoy the icy tour that also includes an ice slip and a giant ice birth. There's ice skate outside, souvenir shop, candy and hot chocolate; there is an area where children can tubing (slip with tires), getting on the wagon, etc.
This year comes the Escape room to Gaylord Texan with two escape experiences: The Holiday Heister and School's out for Holiday Break.
Dallas Zoo lights. The Dallas Zoo becomes a beautifully decorated winter world with skylights and offers activities such as light show or Holiday Light Show, Santa Claus visits, children's activities, musical performance nights, The Elve's workshop or workshop goblins, with an encounter with animals every thirty minutes and more! 5:00pm to 9:00 pm.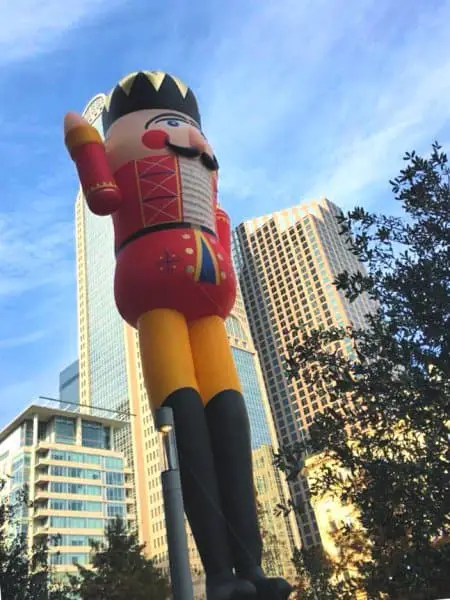 Dallas Holiday Parade 2019. Like every year, the traditional Christmas parade returns to Dallas. The Dallas Holiday Parade is always the first Saturday in December, this year is December 7, 2019. It starts at 10:00 am and lasts approximately two hours. The parade is free, there are benches available for an additional cost. Start on Commerce and Houston streets.
Prairie Lights. Stroll through a park with two miles of colorful lights that you can travel through in your car. There are snacks, you can take photos with Santa, an illuminated forest and more. Ends December 30. Location: Lynn Creek Park, 5610 Lake Ridge Parkway, Grand Prairie.

Candlelight at Dallas Heritage Village. Travel back in time and come and enjoy the carols in the village and tell your wishes to St. Nicholas, there will be wagon rides, crafts, traditional decorations and food trucks selling food. It will be December 8 and 9 from 3:00pm to 9:00pm.
Have a nice Christmas in Dallas, if you know of any other activity send it to me by email or leave it in the comments!
Check out this free things to do in Dallas