Get the attention of your neighbors with these Halloween decorations for the house, check out the gallery, have fun decorating and scaring your friends all month!
These Halloween decorations will leave more than one surprised, turn your garden into a cemetery or decorate it with friendly ghosts, you choose the terror level!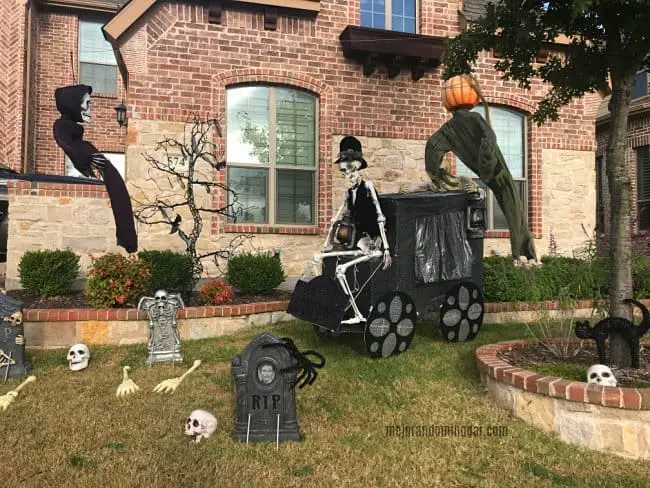 Personally, I prefer the decorations that look day and night, for example in case you are going to decorate with inflatables, I would prefer to have them inflated all the time, I do not like how they look on the day deflated in the garden.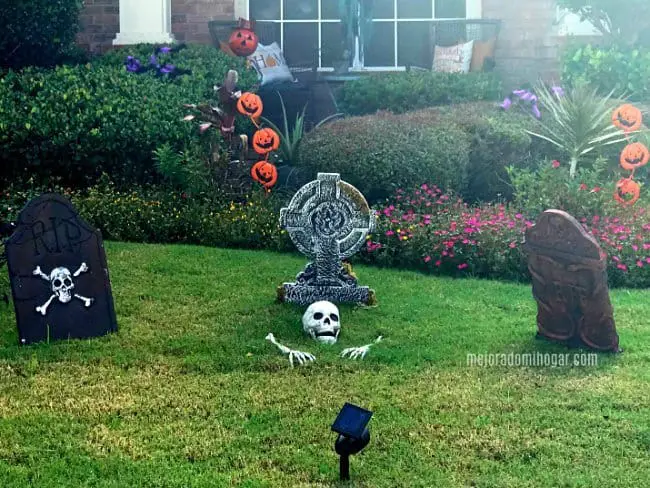 You can choose a theme or combine any type of monster, zombie, ghost, spiders, cats, bats, etc.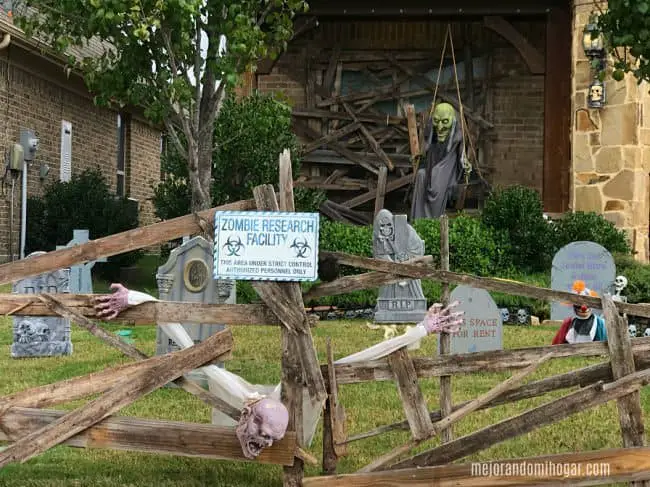 The exclusive zombie areas have been very fashionable in recent years.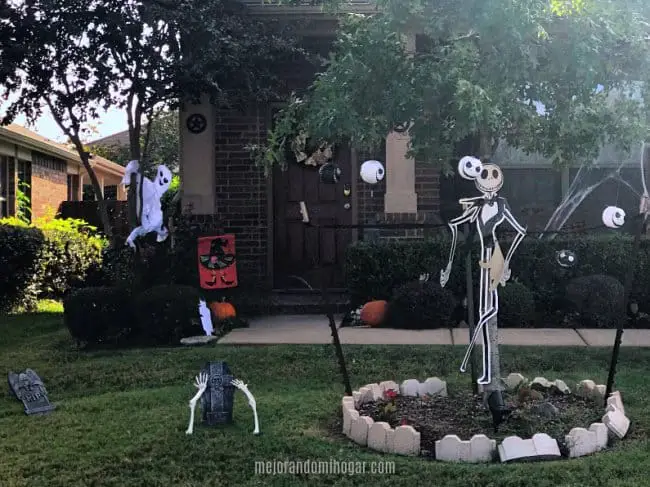 Jack Skellington, from the film The Nightmare Before Christmas, is a favorite to decorate on Halloween.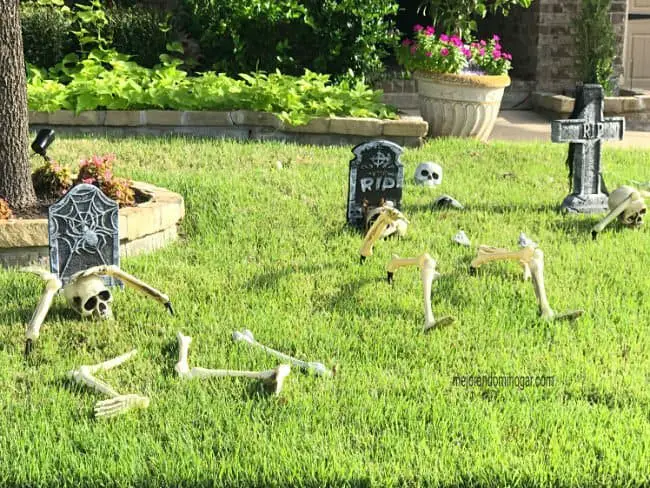 Skeletons buried in the garden can not miss, you can get bags of bones in the shops of a dollar or use some skeleton that you already have from previous Halloween.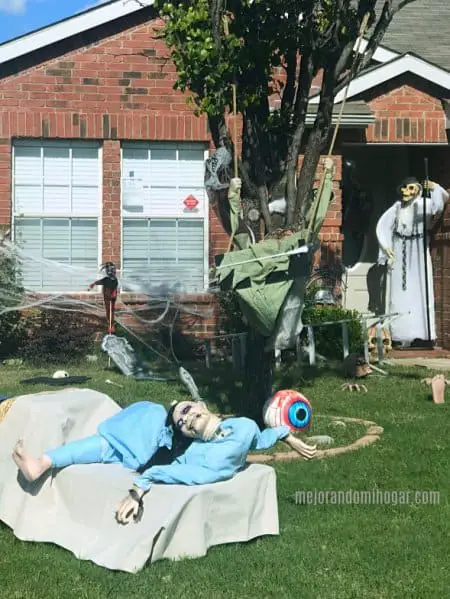 As you can see you don't need to spend much, just use your imagination and try to recycle things you have in the house, such as old costumes, sheets and decorations from previous years.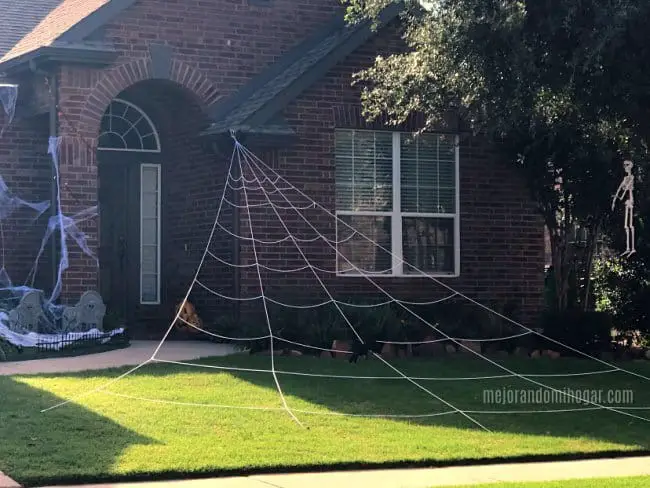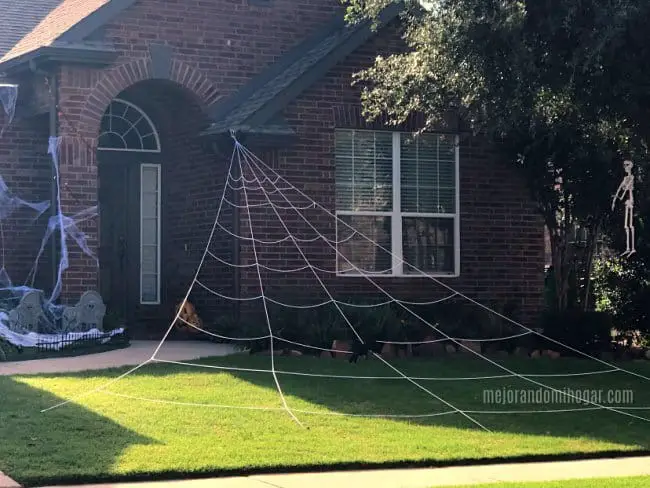 Giant cobwebs are very eye-catching, you can make them yourself or buy them, like the one in the next photo.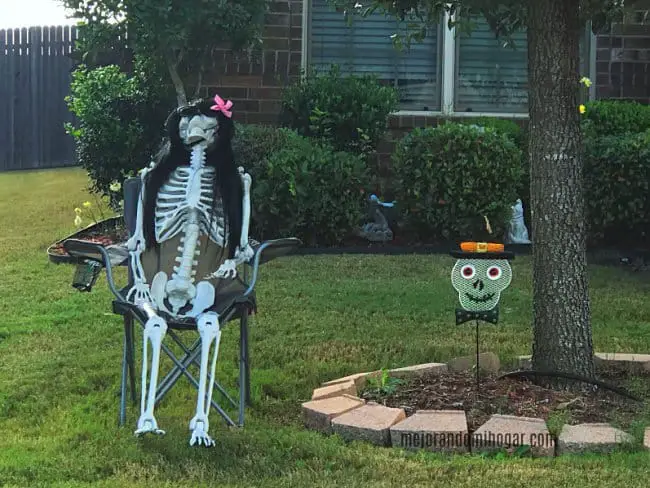 You can decorate skeletons by adding your personal touch, like this one or this one in the photo, or if you prefer the whole family of skeletons!
Giants skeletons are so popular, but tjhey are hard to find.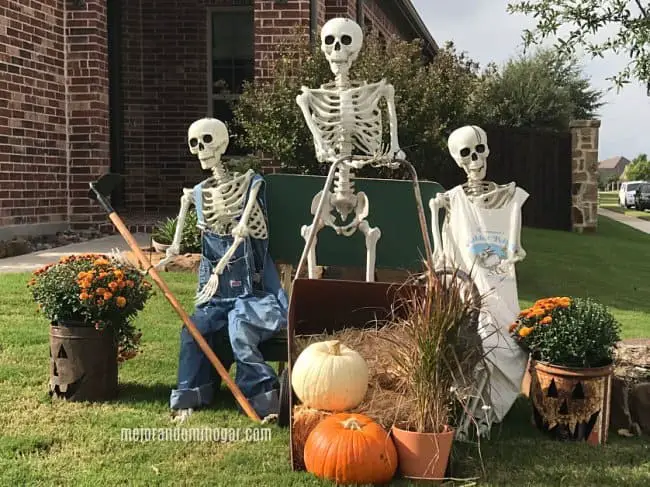 There are those who combine the decorations of the Autumn season with those of Halloween.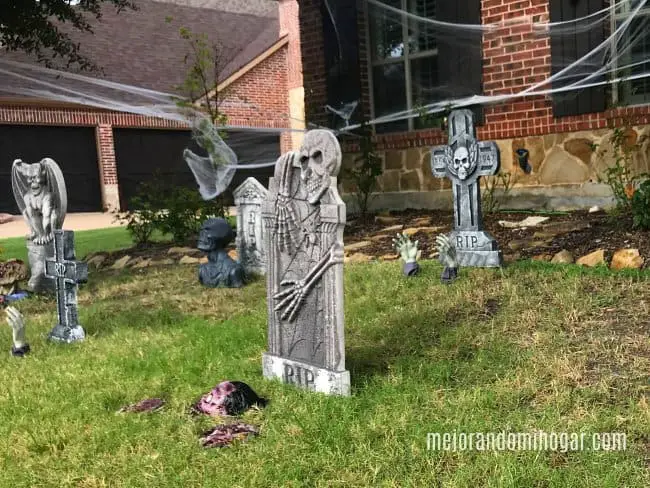 Graveyard tombstones are cheaper than other decorations, you can buy them or you can make them, with dry ice, or cardboard and foam and paint.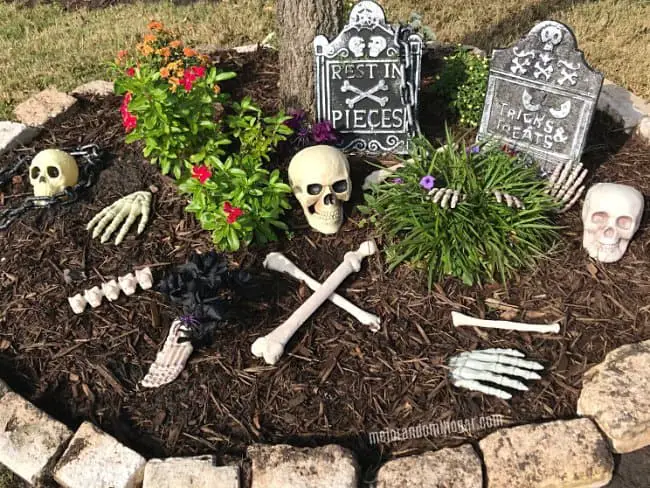 As you can see, it only takes some imagination and creativity for a bag of bones to become a good garden decoration this Halloween.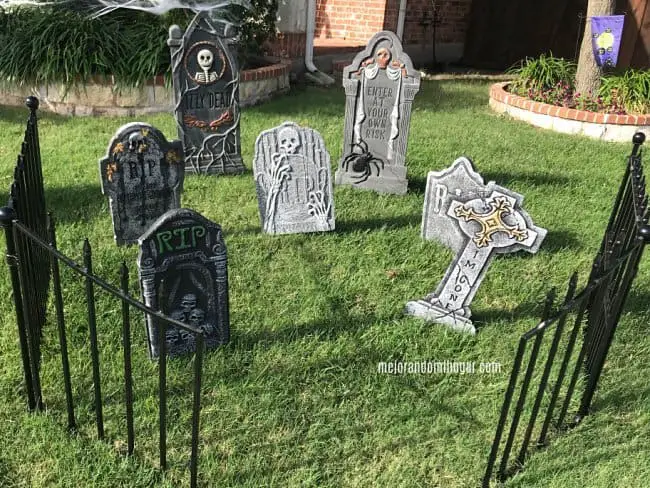 Cemeteries or pantheons are very decorative and not expensive; ensures headstones well because of rains or storms.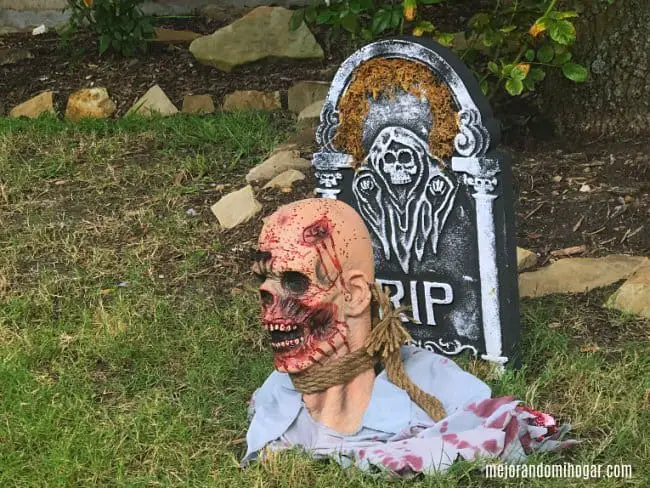 Halloween masks also make good decorations, buy outs in garage or search through masks you've used in previous years and house them in a cemetery.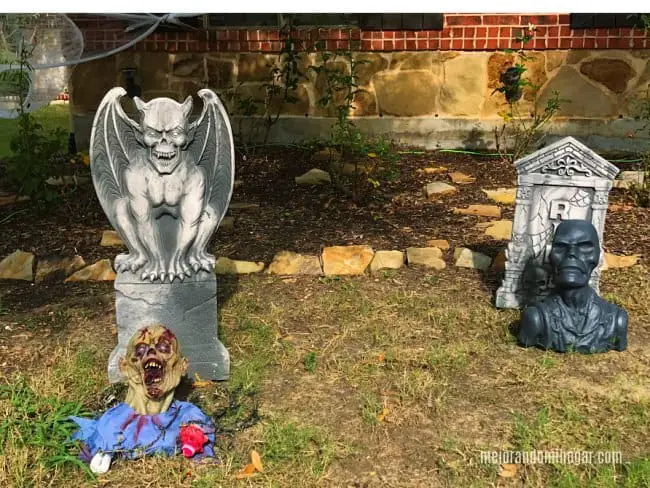 The most important thing is that you have fun, with your friends and family, you don't have to spend much.
And you, have you decorated your house or are you one of those who waits until a day before?
Happy Halloween!
Check out other Halloween items:
Sandy Costume from Vaseline or Grease