How to make the easiest rainbow swirl cake, this is a homemade recipe, easy, fast, and economical; this time with the Figure of Mickey Mouse, it includes video.
Disney at Home Celebration sent us a box of activities and decorations to prepare the party with the Mickey Mouse Clubhouse theme and also some surprises for guests.
In the things they sent came a pack of Duff cake flour™ Tie Dye Cake Mix and a Wilton brand mold with the figure of Mickey Mouse.
I had never used a figure mold, or that kind of flour, so I started making a Mickey Mouse colored cake , to see that it came out, later I share the step by step and the video of How to Make a Rainbow Color Cake.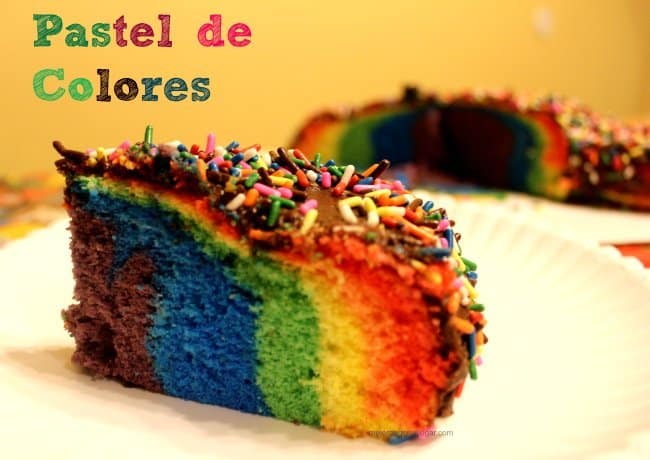 In the end, it was nice, my family and my guests liked the surprise when we split it. As you can realize, I hardly prepare desserts and not because I do not like them, but because if I make them, I eat them!
But it's all for the boys, every now and then I'll be making desserts to publish here.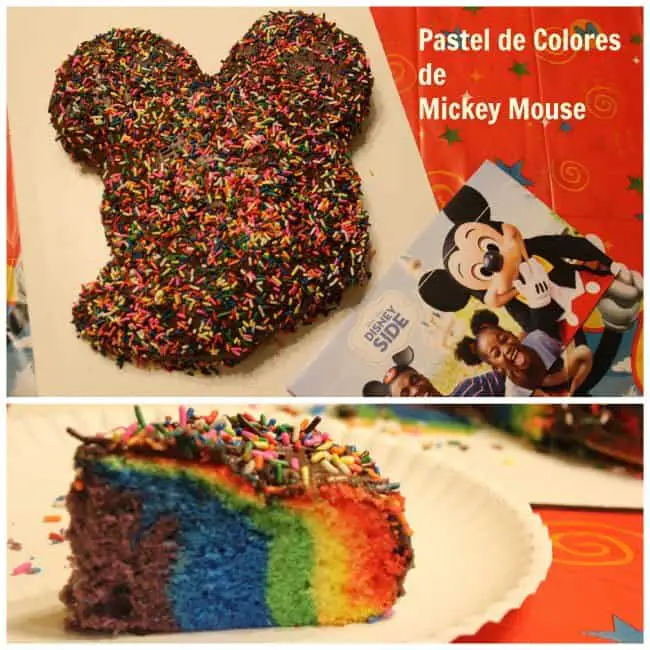 THE EASIEST RAINBOW SWIRL CAKE
Ingredients
1 Mickey Mouse Wilton cake mold
1 Duff cake flour box™ Tie Dye Cake Mix
3 egg whites
1 1/3 cups water
2 tablespoons oil
1 jar chocolate frosting
Colorful chocolate chips
1 tablespoon butter
1 cardboard base for the cake
Grease the pan with butter and cover it with a little flour.
Prepare the cake mix according to the instructions of the cake flour package. Separate the mix into 6 equal parts to color it.
The Duff™ Tie Dye Cake Mix cake flour box already includes some food dyes, with instructions of the amount of dye we must use to get the 6 colors. 
Mix it only until achieve the desired colors. Pout the cake colored mix carefully, color by color, from the center to the ends, without shaking the mold. You choose how you combine colors.
Bake for 30 minutes at 350 degrees. Passing that time check with a wooden stick, to see if the bread is cooked. If the stick comes out clean this means that we can already take it out of the oven.
Let it cool down.
In the meantime, prepare the cake base by spreading some frosting so the cake doesn't slip. We carefully unmould the cake. In case you get rid of any piece you can put the parts together with frosting.
Colored sprinkles will help disguise the mistakes.
Spread chocolate frosting over the whole cake.
Decore with colorful chocolate sprinkles and that's it!
I hope you enjoy it!