As part of the #DisneySide Campaign we had a Mickey Mouse Clubhouse Disney Party, I share details of the party and some ideas to accommodate your guests, including a video of Mickey Mouse's colorful cake.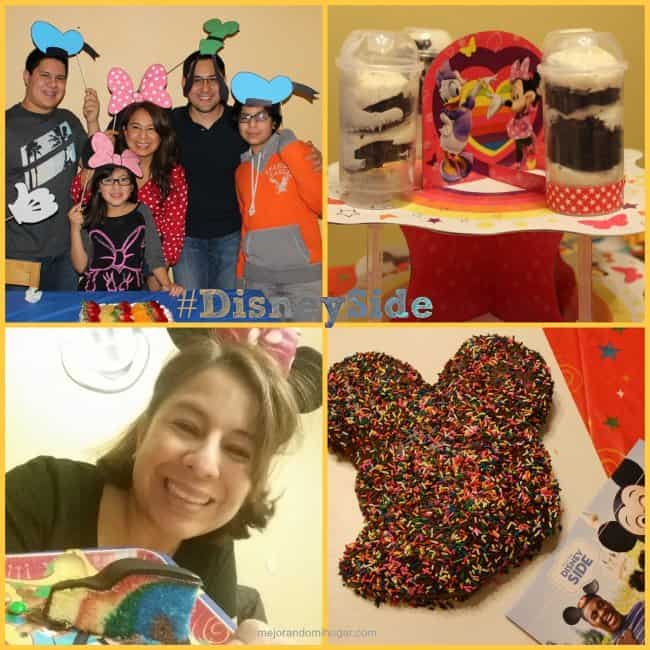 As I put you in a previous article, a few weeks ago we had a Party to show our Disney or Disney Side side. Again we celebrated my eldest son, a year ago the party was Toy Story today played Mickey Clubhouse Disney.
Disney at Home Celebration sent us a box of activities and decorations to prepare the party and also some surprises for the guests.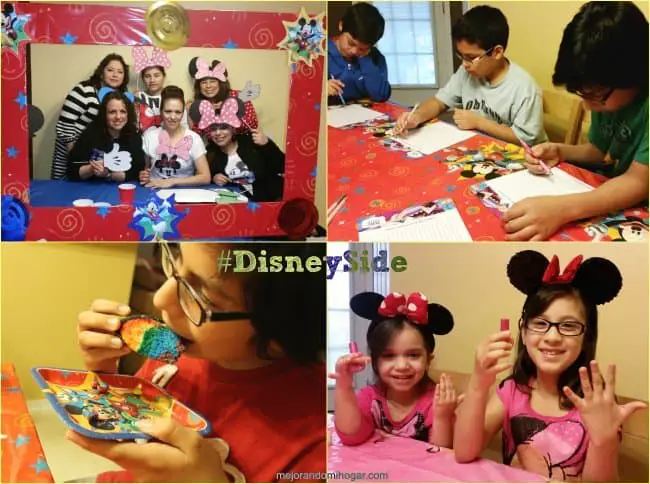 The children played "Put the Mouth on Mickey", Disney Lyrics Soup, Bingo, among other activities, they kept kids and adults entertained.
For the photos I made a Mickey Mouse Clubhouse Disney frame, nice and inexpensive.
We also made some props for photos, very easy with cardboard paper and with the characteristic figures of the series, such as the Hat of Tribilín, the hat of Donald Duck, the infallible ears of Mickey and Minnie, etc.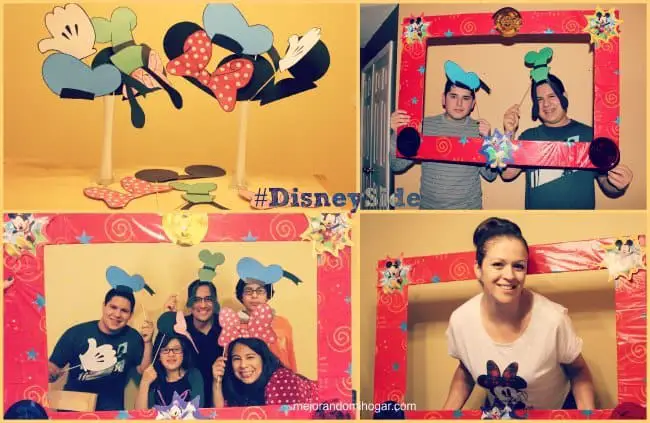 I made a Mickey Mouse colored cake with Duff flour™ Tie Dye Cake Mix and Wilton Cakes cake pan, both of which were included in the box they sent me.
Also some jellies with a Mickey Mouse face inside.
The cake of colors was the sensation among the children and it was very easy to prepare, here you can see the step by step with video, you can use any mold and even any flour, with food coloring.
And what ideas do you have for a Disney Side party?