Incredibles 2 is already in theaters, we talk to Huck Milner and Sarah Vowell the voices of the Dash and Violet, Incredibles 2 siblings.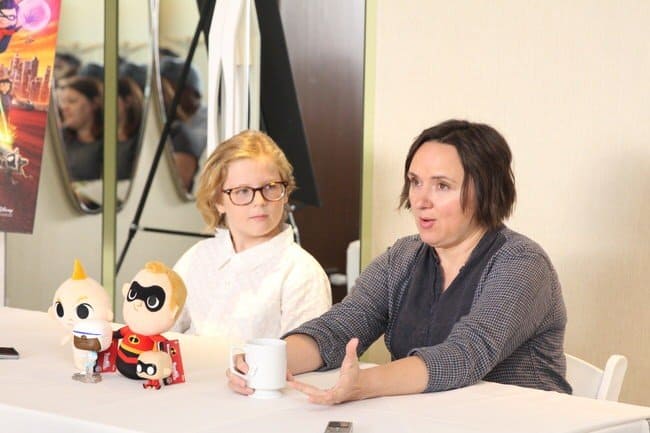 Dash, is Violet's younger brother and he has the super power of speed. Violet on the other hand can become invisible and makes protective camps around them when there is danger.
Interview Huck Milner, dash voice
The first question was for Huck Milner, the voice of Dash: Who's your favorite superhero? Probably Dash. And the second seed? Maybe Flash said between smiles. "I like fast people, just because they're fast." When we asked him if he was a fan of the first Incredibles he said yes, "My dad showed me the movie and I really loved it."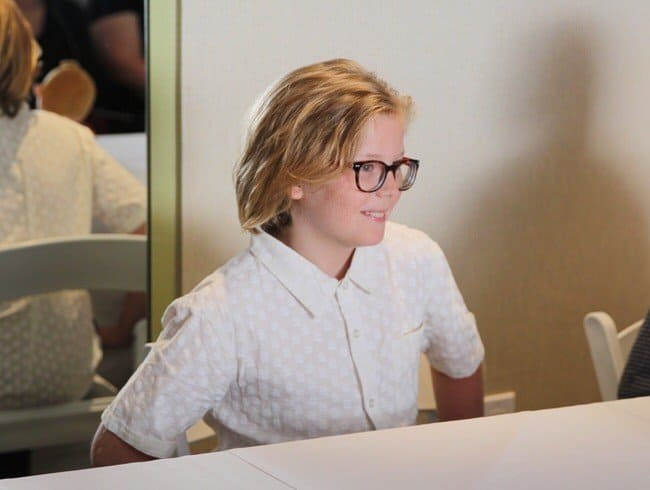 Huck Milner told us that he lives in New York and that last year he was at Disneyland, for D23, told us it was a lot of fun. "Brad Bird (Director of Incredibles 2) made it a lot of fun and amazing.
For her part, Sarah told us that she trusts Brad Bird a lot, especially after the first film. "He always uses the best shot and is really entertaining. You know, Brad Bird does the voice of Edna Mode.
He is an exceptional voice actor, so he does all the other things," he said.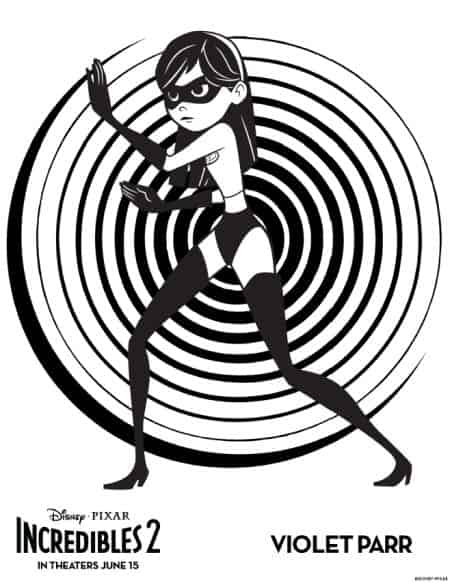 Interview with Sarah Vowell, violet's voice
Sarah told us that it's really fun to do things that come out natural and for her it's Violet's sarcasm. "She's a sarcastic guy, and that's who I am."
She also told us that Director Brad Bird was very helpful in the most emotional scenes, such as a scene in which Violet had to cry. "Brad helped me a lot, he was very delicate and very respectful. You know how the number of people who really believe in one and know what to do with one, that's a pretty small number. And he certainly believed for me."
Sarah, how did you get a call to make the first Incredibles movie?
"It was because they were casting or thinking about doing it for the first movie, I think Brad was in his car listening to the radio and he heard one of my public radio documentaries and so it was taken with the seriousness and maturity of my voice , which made me a high school student he heard from a high school student who becomes a superhero."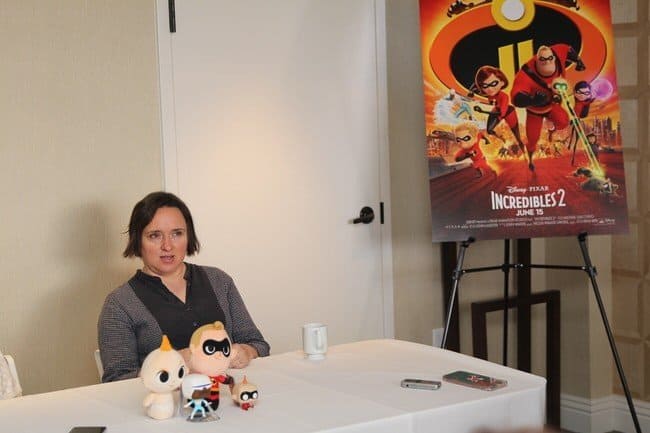 Violet's voice told us that she was very happy to replay her role and that "once you're one of those characters – you're going to learn that – she said addressing Huck, you're going to be Dash until you die."
What super power would you like to have?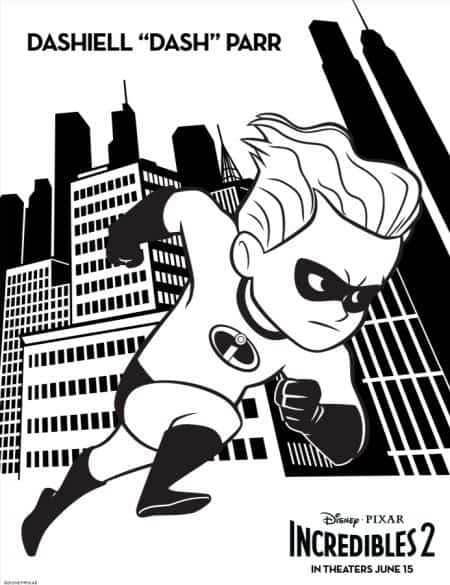 For Huck Milner if I could choose a super power would be speed, like Dash, "probably because I'm very slow in real life" he laughed, I can't beat my cousins to my sisters in games that have to do with running, so I'd like to be able to go somewhere and come back and make it like I was there the whole time, so I'd love to have the power of Dash."
Sarah Vowell, for her part got a laugh when she said," "As a lady in middle age, I'd love to have super strength, because I don't know if you guys have those rubber things to open things, it wouldn't be great to barte a jar of jam pr yourself without having to boil water in the kettle, place the pot and then use the thing to open the bottle?"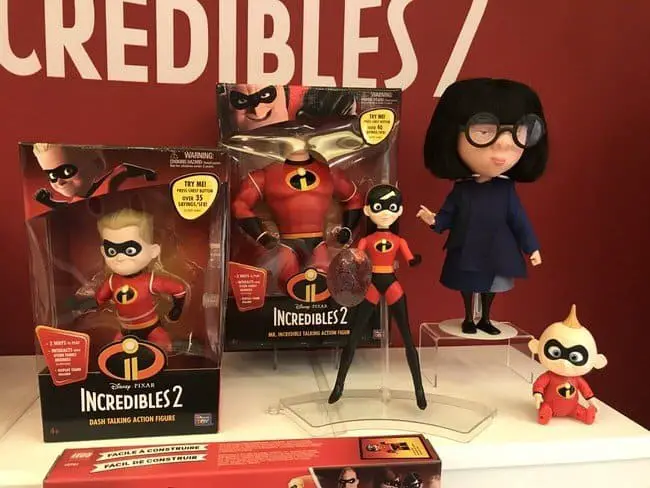 About seeing your character in products or toys
Huck and Sarah started teasing each other: Huck told us he has a doll with his voice, which is a lot of fun and he thinks he's pressed that button more than a hundred times.
We asked Huck when he decided to be an actor to what he replied to that he never really decided "when I was four years old, my sisters were performing in plays and they introduced me to the plays. I really liked it, so I loved the theater.
About the scene of their characters that has them very proud, their moment "super hero"
Sarah: "In the first movie (of Incredibles), that is, I'm not even part of this moment. In fact, it's the animators and the music, but there's a moment in the cave and Violet, you know when they're on the island and they have to go save Bob and Violet is like, I don't know if I can do it and the mom tells her, you have to do it. And she decides okay I'll try it, she comes out of the cave, stops and you know, she almost does the hero super pose and puts on her mask," she said.
"My favorite part of my character, in the new movie, is not a superhero part. I like it when he (Dash) is pressing buttons. Pulling the couch into the fountain," he said with a laugh.
The actors told us that they didn't make recordings together, that they met in the film and "yes, that's when we discovered the sibling rivalry," Dash's voice said.
He definitely said Sarah, you know, he's 10 years old and has more energy than me. At the end of the day I would sit still and he would literally run in circles around me.
Sarah, about her violet character
"Like all family members, their powers stem from the psychology of what that person is in his or her stage of life. So a ten-year-old has a lot of energy and runs around. And so you know, the fact that Violet, especially when the first film starts, has not yet developed her powers, but she has them and reflect some of her insecurities and her annoyances.
So, becoming invisible is kind of a teenage thing you want to hide. And also his force fields, as I don't want to let you in. But then she develops her powers and becomes herself, enjoys using her powers, then she turns them into her strength, you know. Those powers really reflect what she can do and not what she's afraid of, I think."
About the political messages in the film.
Sarah replied, "I think you mean Elastigirl goes and works outside the house and Bob stays home to take care of the kids. It's the story of a time, and that's interesting. And you know, I think politically convincing but also hilarious, because he's just trying to reign in his jealousy.
But in the end when everyone is working together, I mean the ultimate goal, I would say cultural to us as a society, maybe everyone gets to become the person who is supposed to be and become what they are equally and they all work together. And each with his own individual powers, using it collectively for the greater good.
For me, that's exciting, an interesting and functional society where everyone gets to do that. And when you see everyone working together, Frozone and his family, and every person contributing, you all know where they're the best, like – I don't know if it's political but – you know, it's the country want to live in.
With this, we said goodbye to them, and very friendly and between jokes and laughter posed with us for a photo of the group.
Check out more about Incredibles 2: