Whether you're an experienced driver or a beginner, read the 15 mistakes we need to avoid when driving, to avoid an accident that could be fatal.
This post was written as part of the Allstate Influencer Program and sponsored by Allstate. All opinions are mine. Item compensated.
When we drive we must take all possible precautions, whether we go on a road trip or just go to the supermarket.
My son just starts driving and I often remind him that we should also be alert to the behavior of the drivers around us, we must exaggerate precautions to try to avoid any accidents, as we say the Latinos "It is better to prevent, than regret."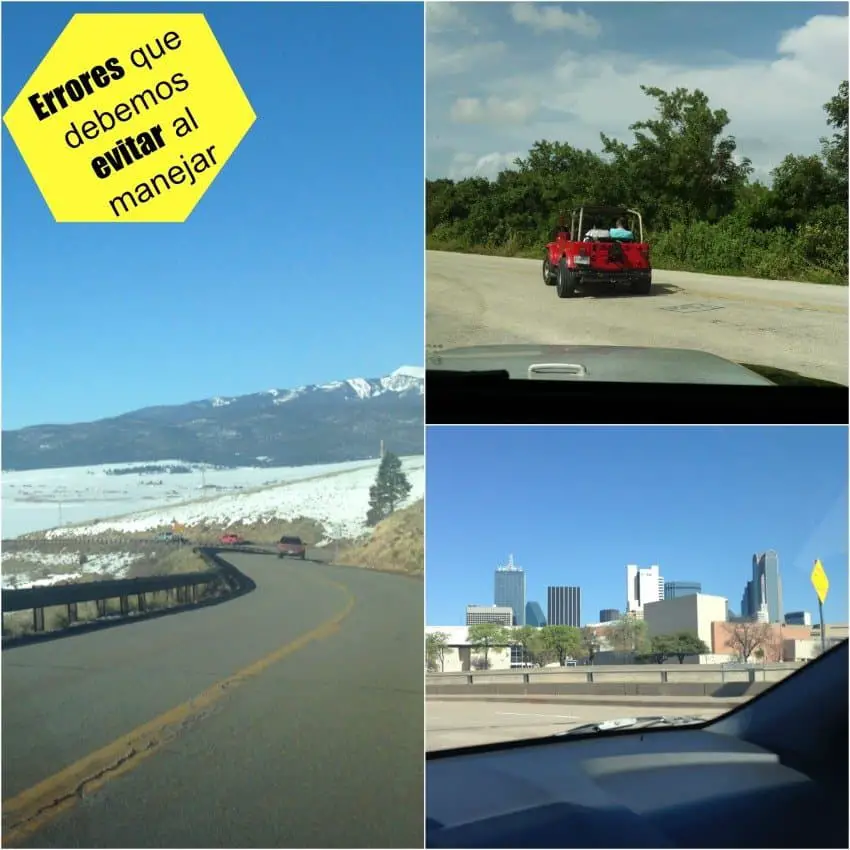 15 Errors To Avoid When Driving
Stop at the freeway or freeway. Never stop on the freeway unless it's an emergency. In the case of having a flat tire, it is best to drive to the nearest exit, if possible.
Driving without knowing the route. Use a GPS or traffic app like Google Maps or Waze to guide you through traffic. In case you drive to remote locations, it's best to take a map or download the maps on your phone from the route you're going to follow before your trip. It's good to have something to mount your phone on your car dashboard so you can see the map without the phone in your hand.
Not having car insurance. Having an accident or car theft can be very expensive, your car says; Having car insurance is mandatory in all states, you can choose from several options, such as Allstate's wide coverage, plus you could get rewards if you're a cautious driver.
Send texts and talk on the phone while driving. You could cause an accident, texts and calls can wait, use the hands-free function for calls and station to read and answer a message.
Change lanes frequently. Avoid changing lanes very often, especially when there is a lot of traffic, to avoid accidents, as other drivers could enter the same lane as you, at the same time.
Drive with lights off in extreme conditions. Always use the lights of your car when it is at night or at dawn, when there is fog or rain, for other drivers to see you.
Drive in the left lane. This lane is exclusive to overtake, after doing so, return to the lane on the right, avoid accidents.
Do not respect the allowed speed; Always respect the speed limit and pay special attention in school zones, in rain yels, in these cases, lower your speed more than normal on corners and bridges, plus keep more distance than normal between your car and the one ahead.
Not alert to the other drivers. Take your precautions, you never know if other drivers are responsible, texting, sleepy or distracted. You must always drive defensively.
Do not use directional or flashing lights when turning or changing lanes. It's better to let the other drivers know what you're going to do.
Do not give way to ambulances or emergency vehicles. When you hear the siren of an ambulance or fire car, give them the pace, move to the right as soon as you can. Remember that they can drive against and ignore traffic signals.
Do not give the required maintenance to your car. Avoid driving your car if you have mechanical failures if you have any broken lights or worn tires.
Do not drive kindly, avoid using your horn or being rude to drivers, give them the pace when they ask you; you improve traffic and you could avoid accidents, plus so you'll get stressed if you only saved a few seconds?
Do not wear a seat belt or let your children do it. You should always put your seat belt on, even before you turn on the car. It is required by law in all states. Get your kids used to use it from a young age and remember to learn from the example.
Do not use the mirrors of your car. Before you leave, adjust your car's mirrors, check that they are clean and match them so that you can see all the angles. Look through the mirrors whenever you can, to be aware of what's going on around you.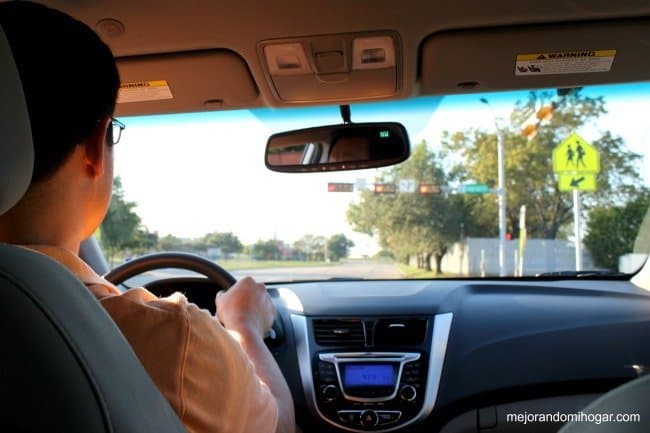 Have you made any of these mistakes while driving?
This publication was written as part of the Allstate Influencerprogram and sponsored by Allstate. All opinions are mine. As the nation's largest public insurer, Allstate is dedicated to not only protecting what matters most—but also guiding people to the Good Life, every day.