How to make DIY Muppet Babies ears or headbands, the beloved characters of the Disney charming series. Do you remember Kermit the frog, Mrs. Piggy, Animal and Gonzo?
Check this also in Spanish Diademas de Muppet Babies
Kermit the frog, Mrs. Piggy or Gonzo with these cute DIY Muppet Babies ears or headbands that are very easy to make, you give them as a souvenir at a party!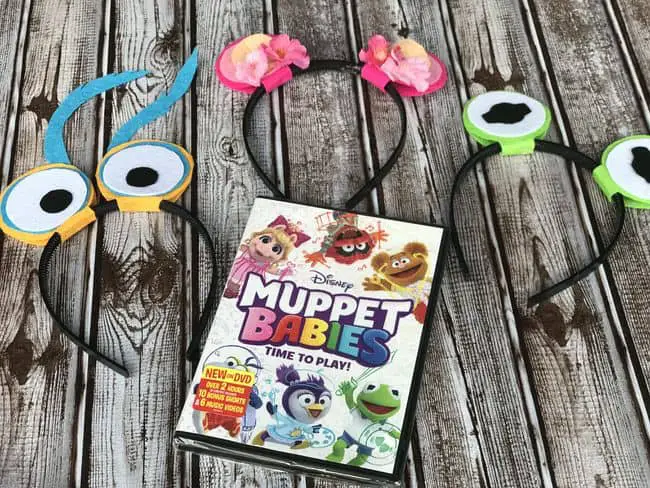 Remember the Muppet Babies? I saw them with my brothers who are younger than me, I loved the adventures of these characters, the little song and the phrases of each one.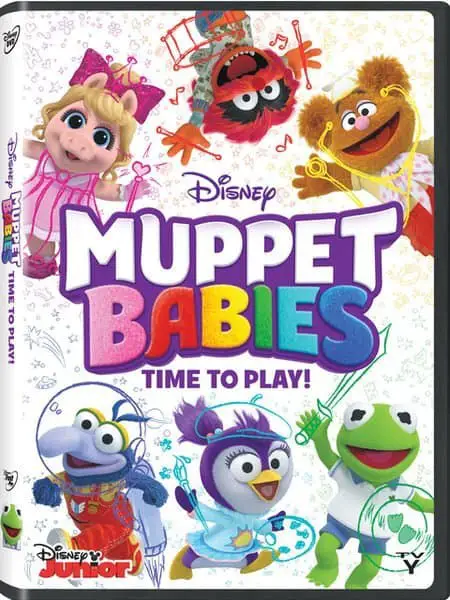 For 30 years later this charming series reimagined by Disney Junior returns; It features the fun antics of the Game Room of Kermit the Frog, Piggy, Fozzie Bear, Gonzo and Animal as a child, to whom is joined by a brand new Muppet Baby, Summer Penguin.
Under the watchful eye of Miss Nanny, the Muppet Babies use their imagination to embark on countless adventures that take them to the most distant corners of the universe, demonstrating to young viewers the power and potential of the imaginary game.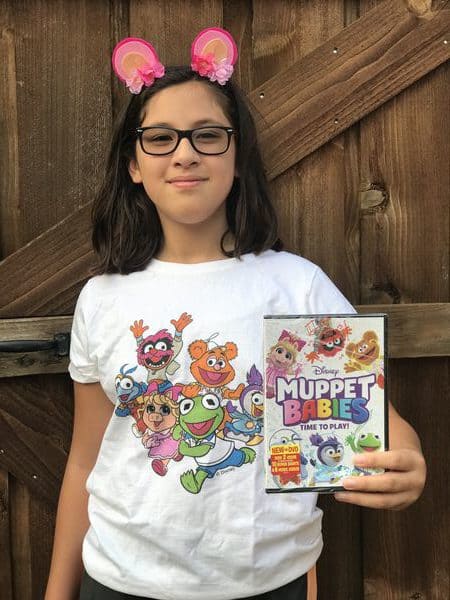 Become René, Gonzo or Peggy with these headbands or ears of the Muppet Babies, i immediately tell you how to make them, below you can read about the prize of this draw, the Disney DVD MUPPET BABIES: TIME TO PLAY!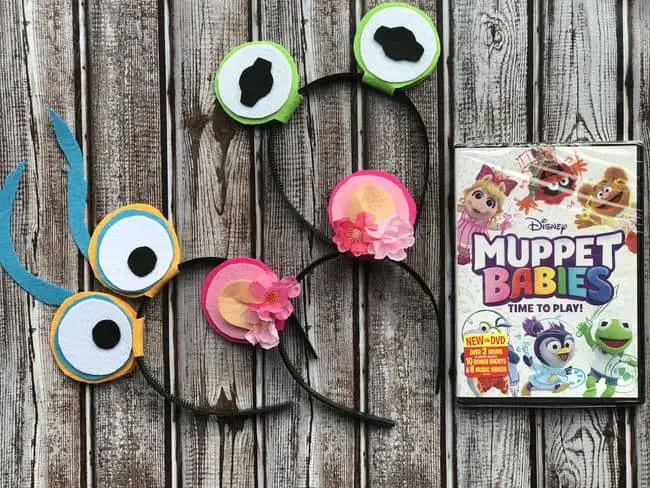 Diy Muppet Babies ears or headbands
Material
Felt in this colors: green, white, black, orange, blue, cream, strong pink and baby pink.
3 plastic headbands
4 Small flowers (optional)
Silicone gun or hot glue
Silicone bars or hot glue
I made Muppet Babies' ears with my daughter, they are quick to do; If you throw a Muppet themed party, you can have the material already trimmed for the children to do and entertain themselves for a while.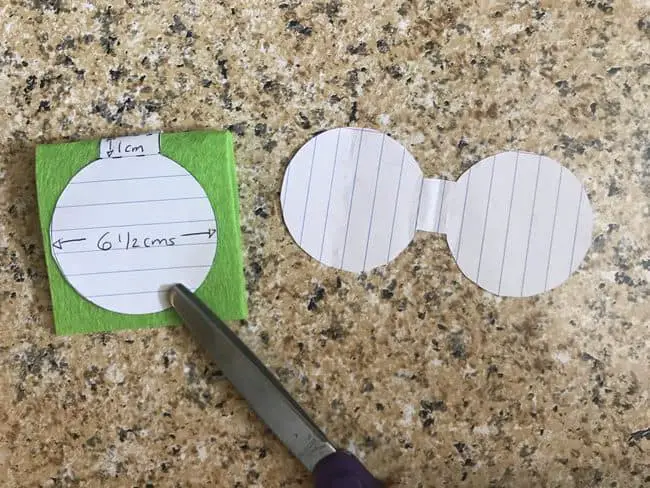 For the three headbands cut the basic ears in different color (green for René, orange for Gonzo, pink for Piggy); I doubled the felt and cut a circle leaving an inch on the fold part, this will be what is attached to the headband.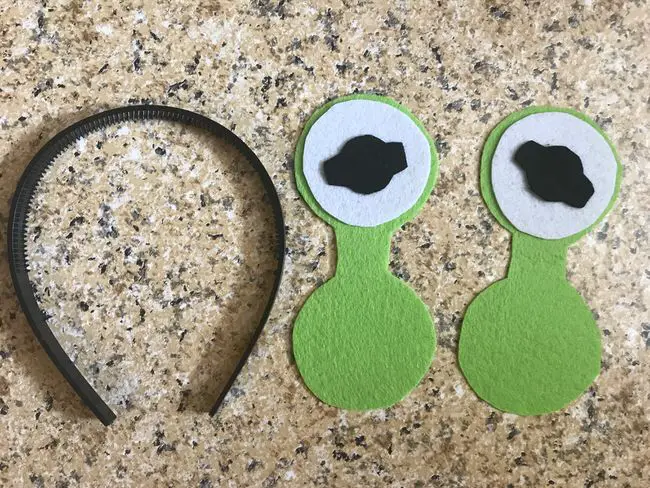 For the ears of Kermit or Frog René, cut a circle smaller than the basic white ears and added the black pupil.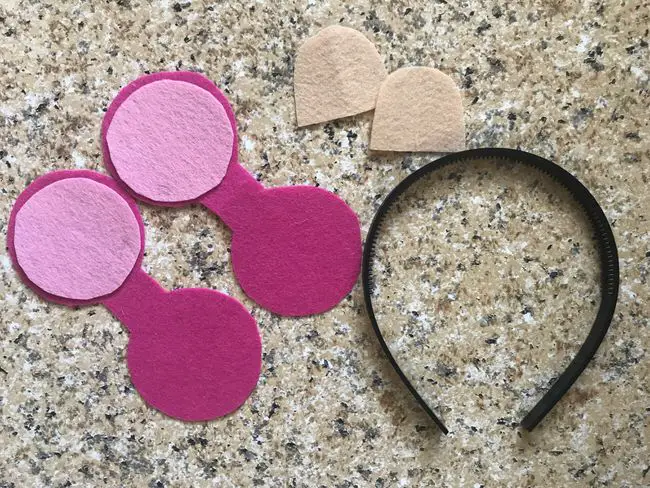 For Piggy's ears I cut a pastel pink circle, smaller than the basic ears and also a few triangulites to form the piggy ears. I added some flowers to decorate.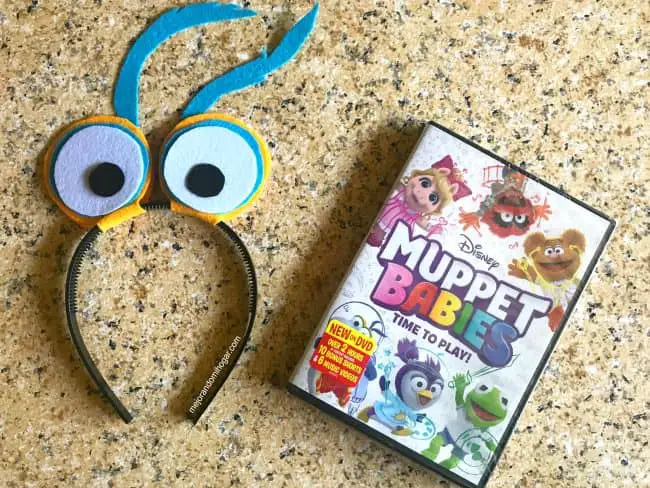 For Gonzo's ears, apart from the basic orange ones, I added a smaller circle of blue and then a smaller circle than the white blue. I put the pupil inside. With blue felt I cut out my eyebrows and glued them behind the ears.
I hope you like the ears of Muppet Babies and put them on to watch the Disney DVD MUPPET BABIES: TIME TO PLAY or on your next visit to Disney World!
Vocal cast: Matt Danner as Kermit the Frog; Melanie Harrison as Piggy; Dee Bradley Baker as Animal; Ben Diskin as Gonzo; Eric Bauza as Fozzie Bear; Jessica DiCicco as Summer Penguin; and Jenny Slate as Miss Nancy
Executive Producer: Tom Warburton
Management Supervisor:Matt Danner
Composer: Andy Bean
Composer: Keith Horn
Episodes:
Sir Kermit the Brave/Animal Fly Airplane
Super Fabulous vs. No. Captain Icecube/Piggy's Time Machine
The Great Muppet Sport-A-thon/You Say Potato, I Say Best Friend
Hatastrophe/Fly South
Extra segments: 2 additional episodes:
How Kermit Got His Groove/One Small Problem
Playground Pirates/The Blanket Fort
10 shorts from "Muppet Babies: Show & Tell":
Kermit's Show and Tell
Piggy's Show and Tell
Fozzie's Show and Tell
Gonzo's Show and Tell
Summer's Show and Tell
Animal's Show and Tell
Kermit and Piggy's Show and Tell
Kermit and Fozzie's Show and Tell
Piggy and Gonzo's Show and Tell
The Great Muppet Musical (short)
6 music videos:
"What's So Scary About The Dark?"
"Never Have To Say Goodbye (To The Summer)"
"Get Back In The Game"
"Good Things Come To Those Who Wait"
"You Can Be A Dancer"
"Muppet Pirate Shanty"
Release date: August 14, 2018
Rating: TV-Y (USA)
Duration: Approximately 92 minutes (not including extras)
Aspect Ratio: 1.78:1 widescreen (enhanced for 16×9 TVs)
Audio: English 2.0 Dolby, Latin American Spanish 2.0 Dolby
Subtitles: Standard English, English SDH, French and Latin American Spanish
Subtitles for the deaf: English
To enter the sweepstakes:
Leave a comment: What's your favorite Muppet Babies character? /
Rule: Leave your favorite Muppet babies character name on a comment.
Winner: Clara
For more opportunities/ For more entries:
Follow us

/ Follow me on Instagram https://www.instagram.com/mejorandomihogar/

RT

to this tweet https://twitter.com/mejoramihogar/status/1032322475663740928
The draw ends on August 24, the winner will be announced right here and has 48 hrs to communicate. Valid in EU only.
Giveaway ends on August 24. USE only. We will send an email to the winner. It will also be published here. Winner has 48 hrs to respond.