Road trips with your dog can be a lot of fun, but at the same time stressful. Get ready for a great traveling adventure with your faithful friend!
This shop has been compensated by Collective Bias, Inc. and its advertiser. All opinions are mine alone. #Appetite4Life #CollectiveBias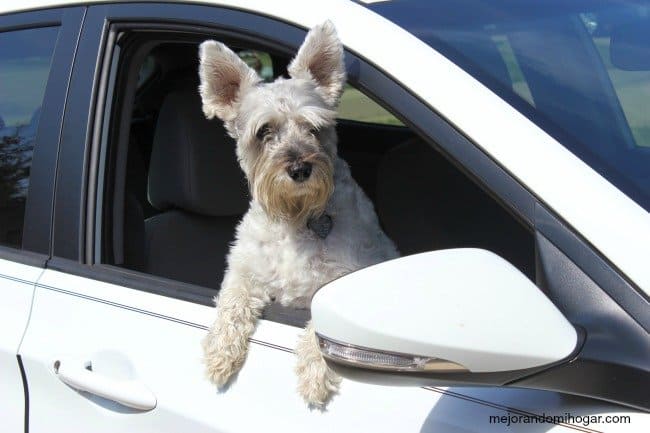 Lex has almost always traveled with us, he loves to walk, the most recent trip was this summer we went to visit the family in Mexico. We visited grannies, went to the river, country days and parties always accompanied by Lex, our family also like to greet our furry friend.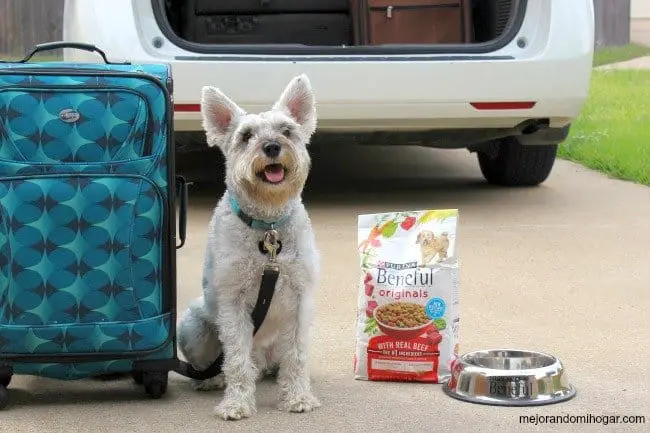 On our long trips to Mexico with Lex, we've learned how to make the calmer journey for everyone. These following tips will help you and your canine family enjoy the adventures of your trip!
10 Tips for Making Long Journeys with Your Dog
Documents you need to travel with your dog. Remember that to travel with your pet to another country you need the health certificate issued by the veterinarian or vaccination card per day (in this case from US to Mexico and back), with the rabies vaccine applied at least fifteen days before crossing customs. In addition in the USA you must carry the rabies vaccination label on your collar, it is law in some states. And you should always be insured on your leash when you pass through customs.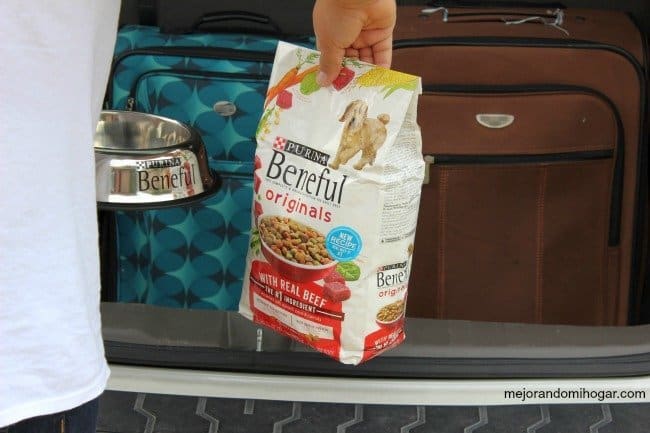 2.Bring your favorite food and water. Lex really liked the new Beneful Originals recipes we bought at Target, which includes meat as its number one ingredient, so we always make sure to bring a good amount for the whole trip.
3. Keep your ID visible and up-to-date. Check that your pet wears the plates on its collar with your current data and if possible, put a microchip on it to locate it in case it gets lost, ask your veterinarian if it offers this option.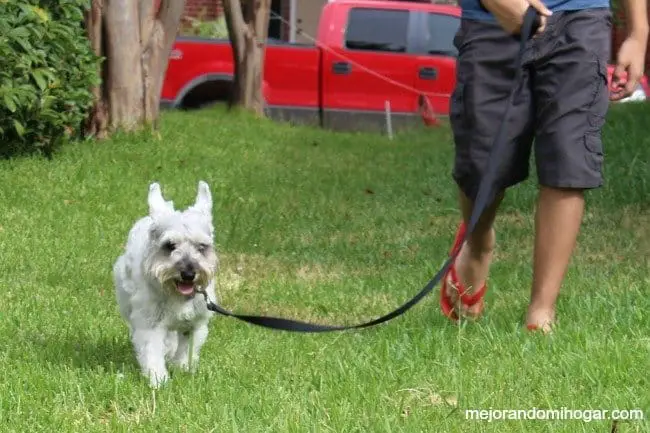 4. Get your dog ready for the trip. Having a fresh and too awake dog during a long trip is not a good idea. Before we go on a trip, we always feed Lex his Beneful Originals new recipe beef croquettes, which fuel his adventurous life. The children take him for a walk; they give him water, they take him to the bathroom and then to sleep in the van!
5. Stop frequently. Dogs, like us, can get tired of traveling. We, we try to stop for a few minutes every two hours or when we're going to charge gas. These stops are very important to let your dog go to the bathroom, give his food move his legs, or rest and breathe fresh air. Carry plastic bags and don't forget to pick up your dog's poop!
6. Bring toys, treats and other items for dog comfort. Bring items that make your dog feel at home. Lex always carries his favorite bones or stuffed animals, so he's so entertained and not so stressed, we also bring his cushion or bed.
7. Don't leave your dog unattended in the car. The vehicle can get too hot and if we leave the dog inside without air conditioning, it can be dehydrated or even die. When we stop for lunch, we take turns and always stay with him or just go to buy food through the window or drive-thru so we don't leave him alone.
8. Familiarize your pet with the new place where they will be staying. Take it out often to do your needs, give it time to grip confidence.
9. Do not leave your dog alone in a place that he does not know, if during your trip you need to leave without your dog, it is better to look for a flirt where they can take care of him, if you leave him alone could get anxious and escape.
10. Make sure the place where you are staying is pet friendly or pet friendly before leaving your home. Read and compare the policies of different hotels before choosing the one that suits you, some have extra pet fee, others have amenities for your pet, such as green areas for dogs, towels.
And you've traveled with your dog? Tell us!