Sausage Tacos Mexican Style recipe is so easy to make. You can also serve this stew with rice and beans and you will love it.
This is a compensated campaign in collaboration with Armour Vienna Sausage and Latina Bloggers Connect.
Aquí puedes ver la receta en español: Tacos de Salchicha a la Mexicana
There are days when I don't have time to go to the store, with all my activities and those of my family, that's why I like to have on hand versatile products to prepare something fast when it is needed.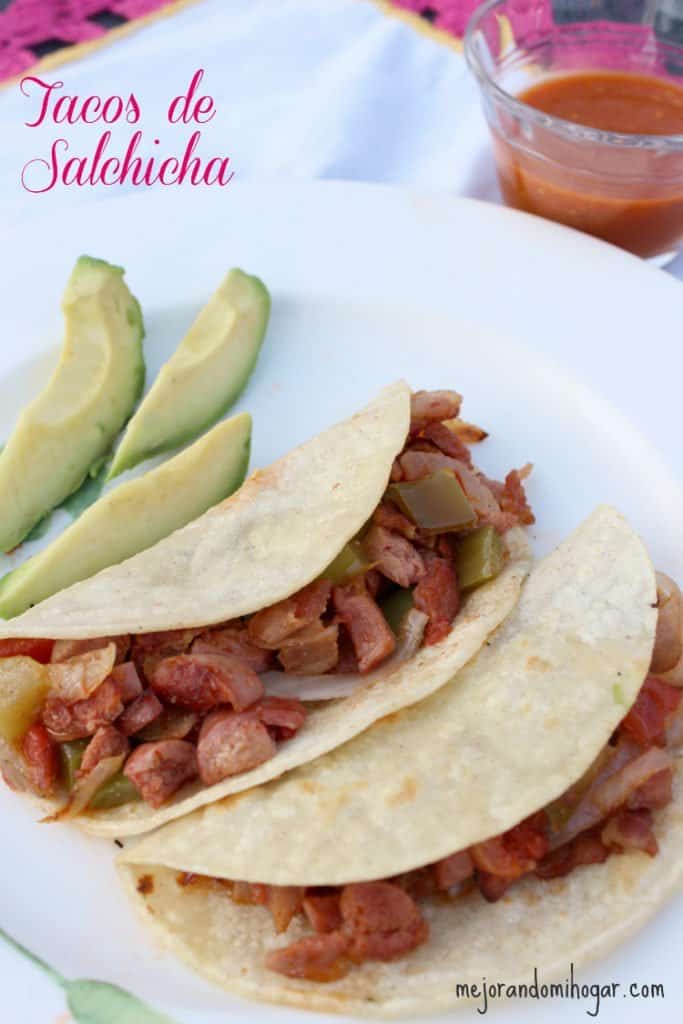 One of the products I have bought lately are Armour Vienna Sausages can be used at any time and you can even eat them as they come.
I got them at Fiesta Mart; by the way, they are celebrating Hispanic Heritage Month in a big way. They had a lot of variety of product samples and we were trying everything a little bit, among the samples we tasted a rice with these sausages that was very good.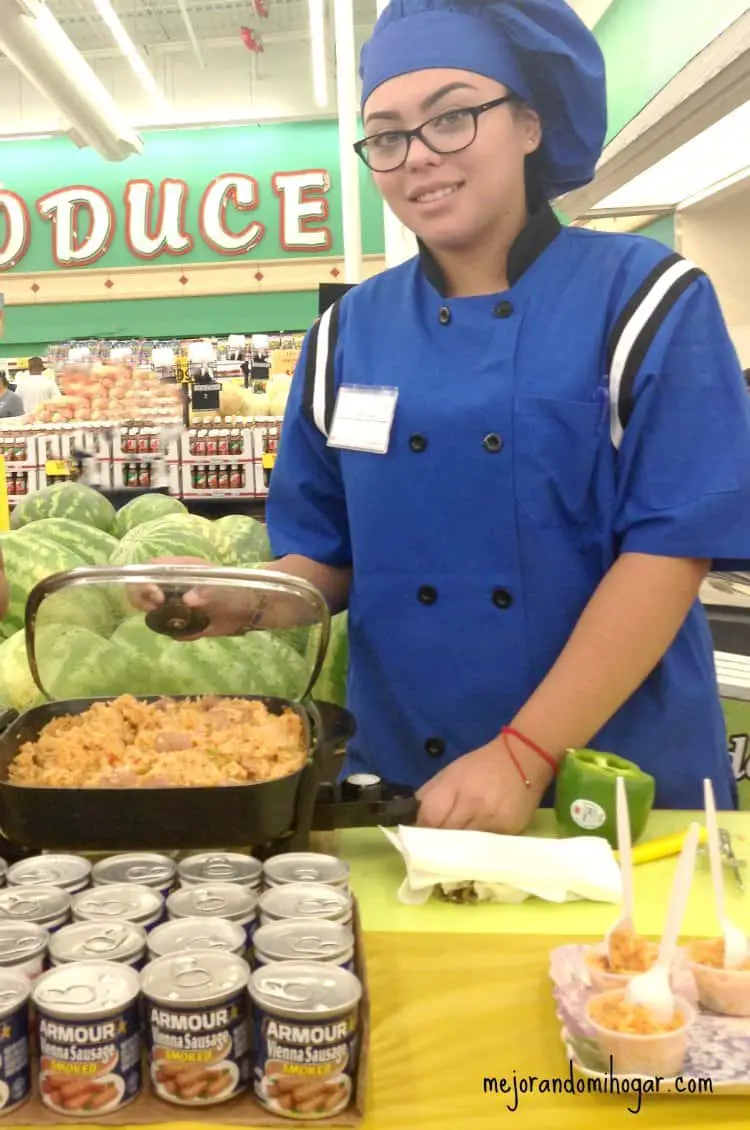 The Armour Vienna Sausage comes in different flavors, such as original, light, hot & spicy, and smoked or smoked (my favorites). I used the smoked ones to prepare this recipe. It's a good option to include protein in our food without so much expense.
I also use them to prepare snacks or snacks such as mini hot dogs, nachos, and even dips; but this time I prepared a Mexican stew of sausage or hot dogs meat.
It can be served as a main course or we can use it to make sausage tacos, hopefully, you enjoy it as much as we do.
For this recipe, you can use either beef, pork, or turkey sausage.

Mexican Sausage Tacos

Ingredients
2 cans of Armour Vienna Smoked or Original Sausages (or your preferred brand)
6 strips of Bacon
1 bell pepper (chile morrón)
1 Onion
2 tomatoes
Pepper
Garlic powder
Salt (optional)
Cut the sausages in half.
Heat the pan and bacon, moving until brown.
Add the onion and sausage, mix and continue moving until the onion get transparent.
Turn down the heat, add the tomato and bell pepper.
Cover for three to five minutes or until vegetables are cooked.
Season to taste with pepper and garlic powder, you can add salt to taste.
This stew is used to make sausage tacos or can be served with Mexican rice.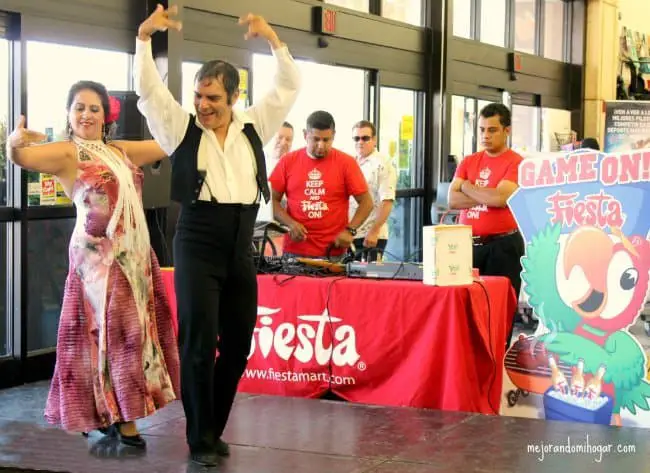 I invite you to attend the Fiesta Mart Events to Celebrate Hispanic Month, if you follow me on social media, you sure saw some photos of one of the events in Dallas.
They had chairs in the shop entrance for customers, from there we enjoy folk dances from Argentina, Spain, Mexico, and even mariachis!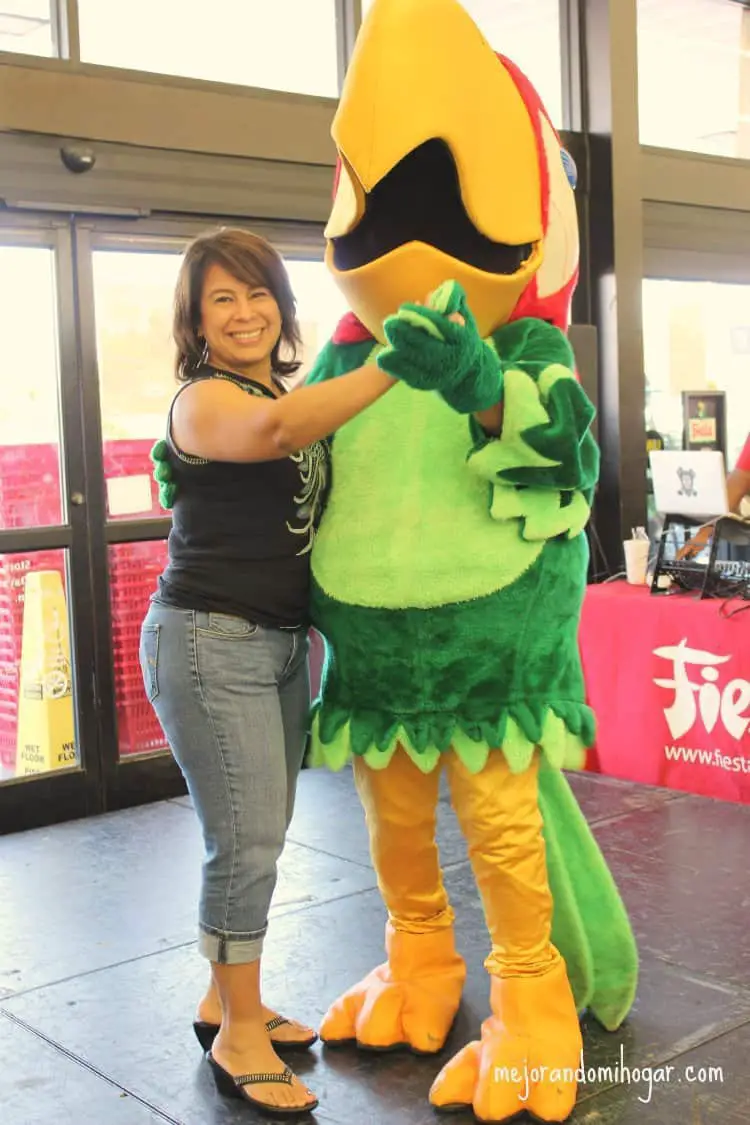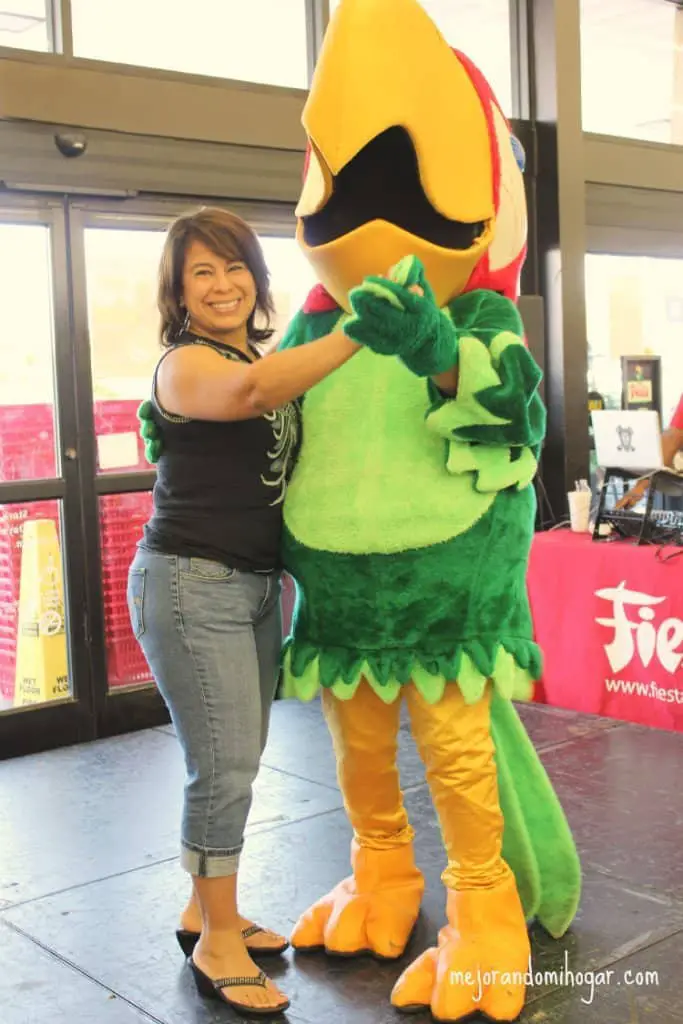 It was the most fun, so much that we even danced with Pepe The Parrot, the mascot of Fiesta Mart. My children were a litte embarrased when I went dancing with the parrot jajaj. Anyway, I won a Fiesta Mat T-shirt that I loved that says: Keep Calm and Fiesta On; there were also gift card raffshes.
Attend upcoming Fiesta Mart supermarket events in Texas with your family, these are the following dates:
(All events are from 12:00 pm to 5:00 pm)
Saturday 10/3 at Fiesta Mart – 275 NE 28th St., Ft. Worth
Saturday, 10/3 – 4711 Airline
Sunday, 10/4 – 14315 Bellaire
Saturday, 10/10 – 800 S. Wayside
Sunday, 10/11 – 1603 Spencer, S.