---
Make a rich and nutritious peach, banana and cereal smoothie to start the day with a good breakfast or enjoy it in the snack with your family. #CaciqueInstaSmoothie 
This is an item compensated as part of the #CaciqueInstaSmoothie #GoAutentico #SoCu
Smoothies or fruit smoothies are very popular in my house, are easy to prepare and have great benefits by adding fruit and some cereal such as oats, or grains such as almonds, nuts, chia seeds, etc.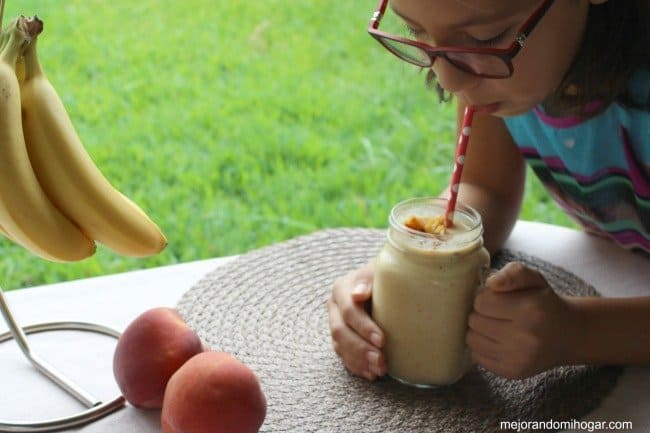 Most of the time I use oats, and to add more cereal I've been using Cacique Yogurt Smoothie nuts and cereal which is very versatile because you can combine it with almost any fruit, Plus I like it because it's rich in protein, good source of calcium and contains probiotics.
I invite you to prepare this delicious smoothie and experiment with other fruits, cereals and flavors of this rich yogurt.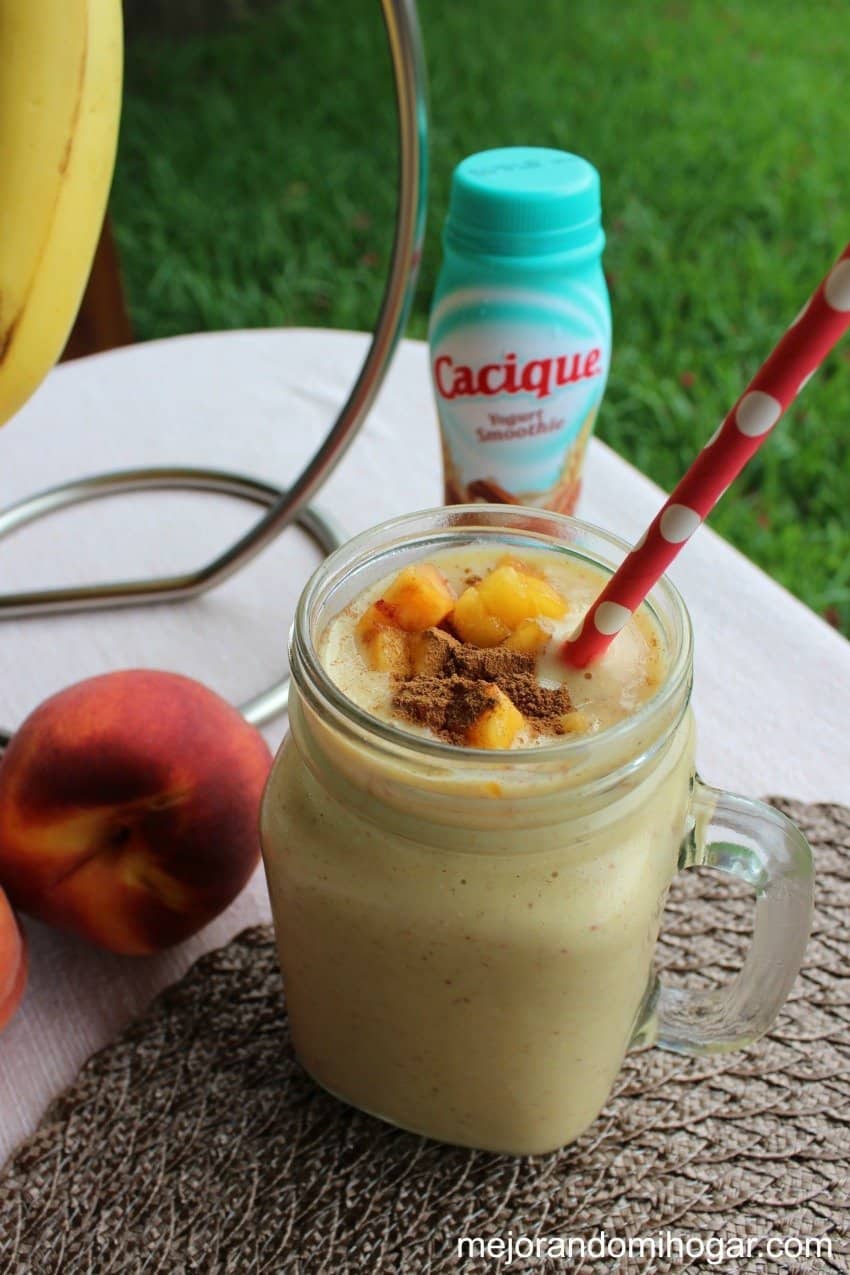 Check out the benefits of the ingredients of this Peach, Banana and Oat Smoothie:
Peach. They contain vitamin C, beta-carotene and antioxidants.
Banana. Contains Potassium, Fiber, Magnesium and Vitamin C.
Cacique Yogurt Smoothie. Low in calories and cholesterol, contains probiotics.
Oats. It is high in protein and soluble fiber.
Honey. It's a quick source of energy.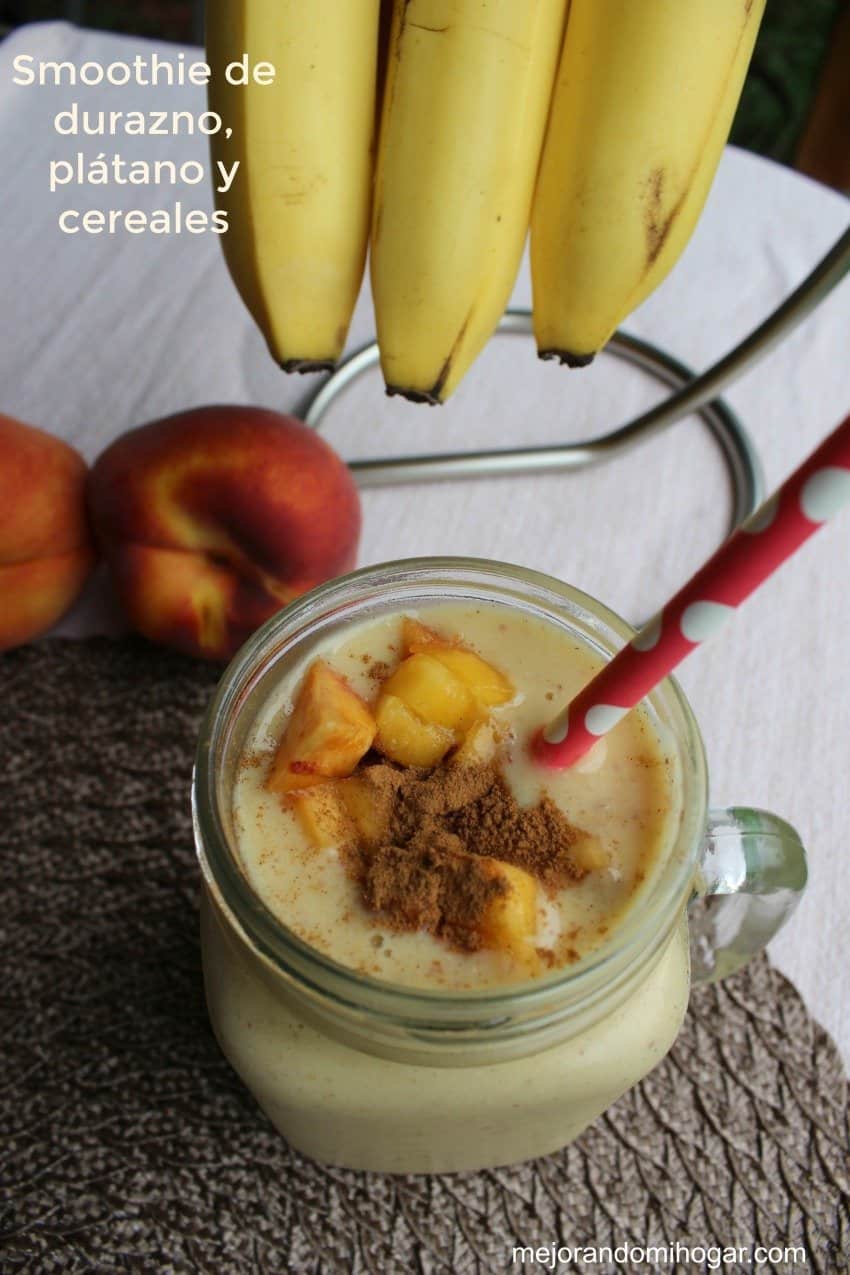 Peach, Banana and Cereal Smoothie
Ingredients
3 Peaches
1 Banana
1 Poicing Yogurth smoothie with walnuts and cereal (pecan with cereal)
3 tablespoons oatmeal
1/2 glass of ice
honey (to taste)
1/2 tablespoon ground cinnamon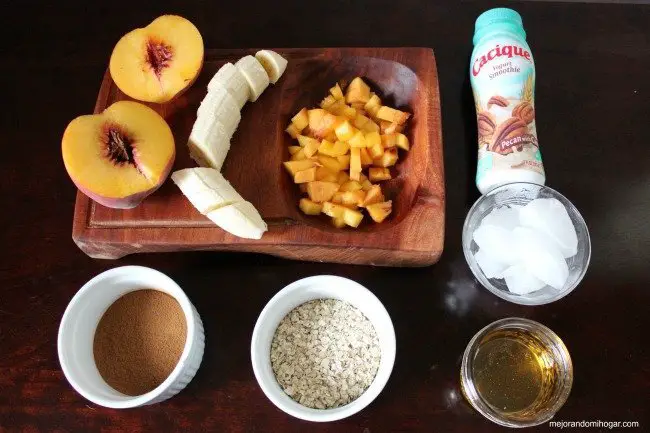 Remove the bone from the peaches and slice.
We separate the equivalent of a peach for the smoothie and the rest we chop it to decorate at the end.
Add oats, peaches, bananas, ice, honey to taste and Cacique yogurth smoothie nuts and cereal to blender. We blend until blended perfectly.
We emptied the smoothie and served immediately.
Enjoy it!