With Mother's Day just around the corner, I wanted to share some beautiful Happy Mother's Day quotes in Spanish.
Check out more Mother's Day Spanish Images
When it comes to Mother's Day, there's nothing quite like a heartfelt quote in Spanish to capture the love, gratitude, and respect that we feel for our moms, abuelitas, suegras, and all the maternal figures in our lives.
As a mom, I love it when my kids write and draw for me in any language but I still prefer Spanish phrases.
So this Mother's Day, I invite you to celebrate with a beautiful Spanish language quote, a heartfelt card, or a special gesture that shows your Latina mom or maternal figure just how much they mean to you.
And remember, no matter where you come from or what language you speak, the bond between a mother and child is universal and timeless.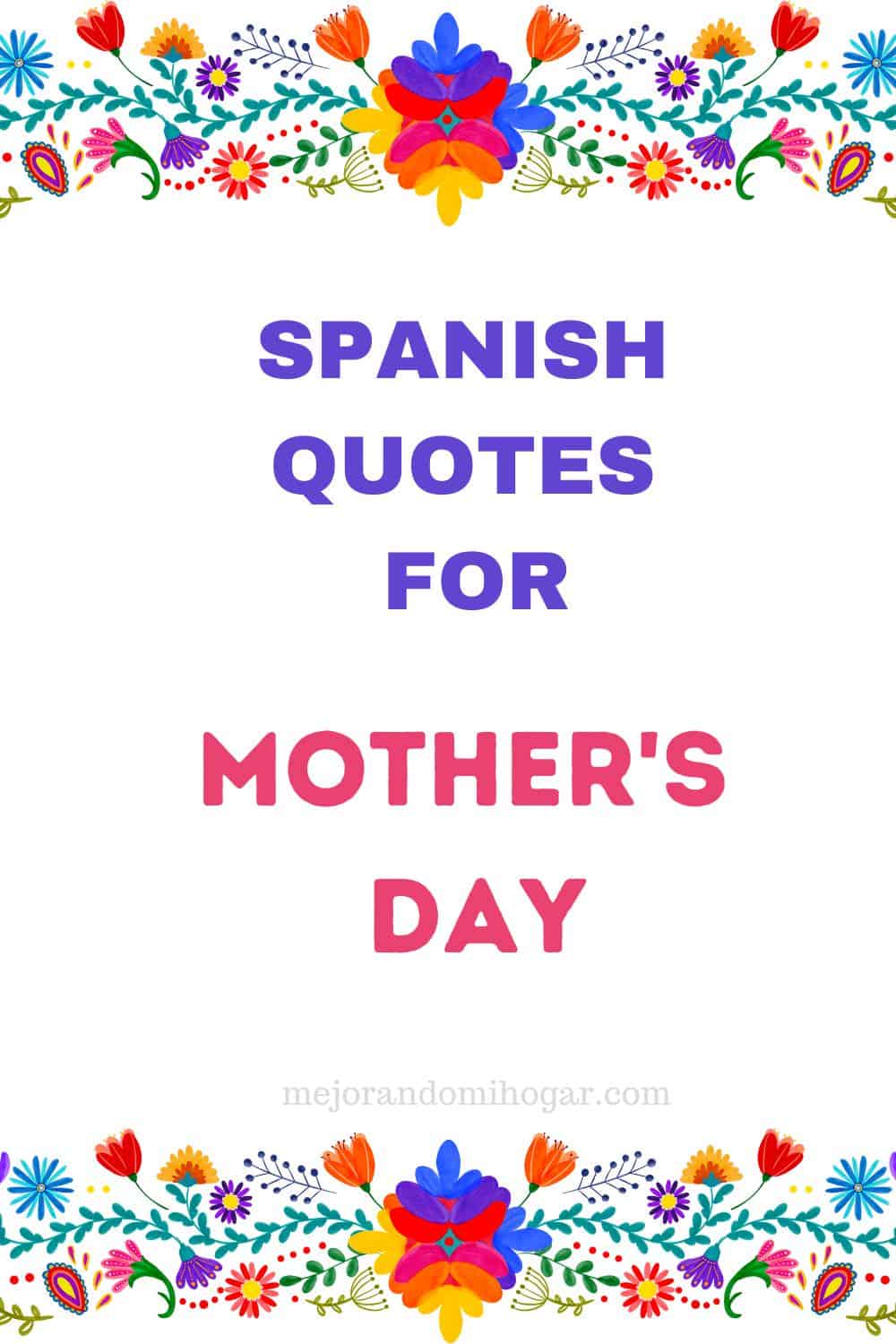 quotes in Spanish for mother's day
Felíz día de las Madres (Happy Mother's day)
Madre solo hay una, y como la mía ninguna." (There is only one mother, and none like mine).
"La vida no viene con un manual, viene con una madre." (Life doesn't come with a manual, it comes with a mother).
"Dios no podía estar en todas partes a la vez, por eso creó a las madres." (God couldn't be everywhere at once, so he created mothers).
"Mamá, eres irreemplazable" (Mom, nobody can replace you).
"Eres una mamá incréible" (You're an incredible mom).
Eres la mejor mamá del mundo. (You' re the best mom in the world).
Mamacita, eres la más bonita (Mommy, you' re the most beautiful).
Mamá, eres la mejor (Mom, you're the best)
Mi mamá es la estrella más bonita del cielo (My mom is the most beautiful star in the sky).
Gracias mamá por todo tu amor (Thank you mom, for all your love)
Gracias por ser mi mamá – "Thank you for being my mom."
Mamá, eres mi todo – "Mom, you are my everything."
Te quiero mucho, mamá – "I love you so much, Mom."
Mamá, eres mi inspiración – "Mom, you are my inspiration."
Para la mejor mamá del mundo – "For the best mom in the world."
Mamá, gracias por todo lo que haces por mí – "Mom, thank you for everything you do."
Eres mi sol, mamá – "You are my sunshine, Mom."
Mamá, eres mi mejor amiga – "Mom, you are my best friend."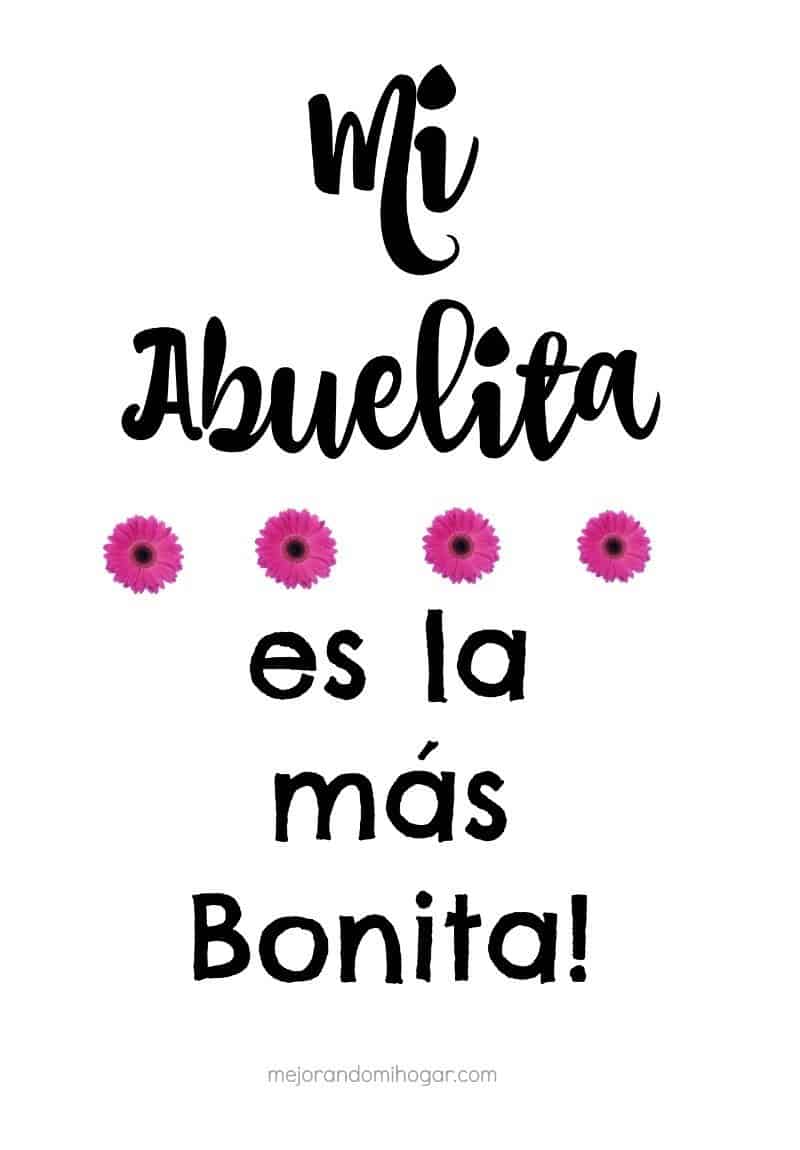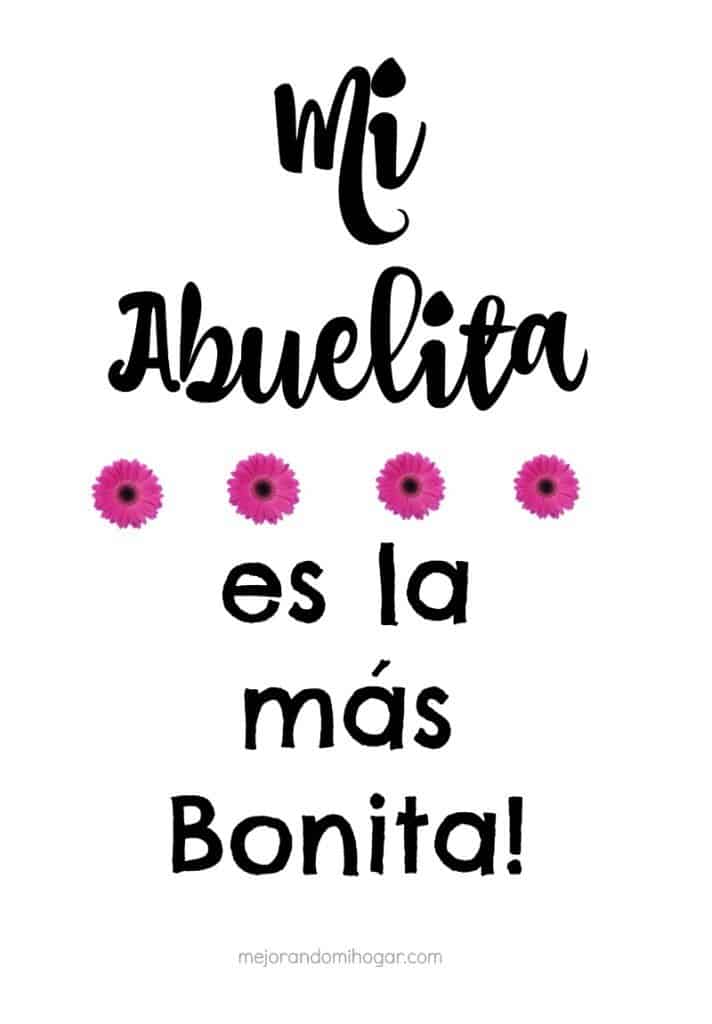 Grandma quotes in Spanish (frases para abuelita)
Gracias por ser una abuelita tan amorosa – "Thank you for being such a loving grandma."
Eres la mejor abuelita del mundo – "You are the best grandma in the world."
Abuela, gracias por ser mi segundo amor después de mamá – "Grandma, thank you for being my second love after Mom."
Abuela, gracias por todo lo que haces por nosotros – "Grandma, thank you for everything you do for us."
Abuela, eres la roca de nuestra familia – "Grandma, you are the rock of our family."
Gracias por todas las historias y los recuerdos que nos has dado, abuela – "Thank you for all the stories and memories you have given us, grandma."
Abuela, eres una bendición en nuestras vidas – "Grandma, you are a blessing in our lives."
Feliz Día de las Madres a la abuela más increíble – "Happy Mother's Day to the most amazing grandmother."
Abuela, gracias por ser mi confidente y consejera – "Grandma, thank you for being my confidant and advisor."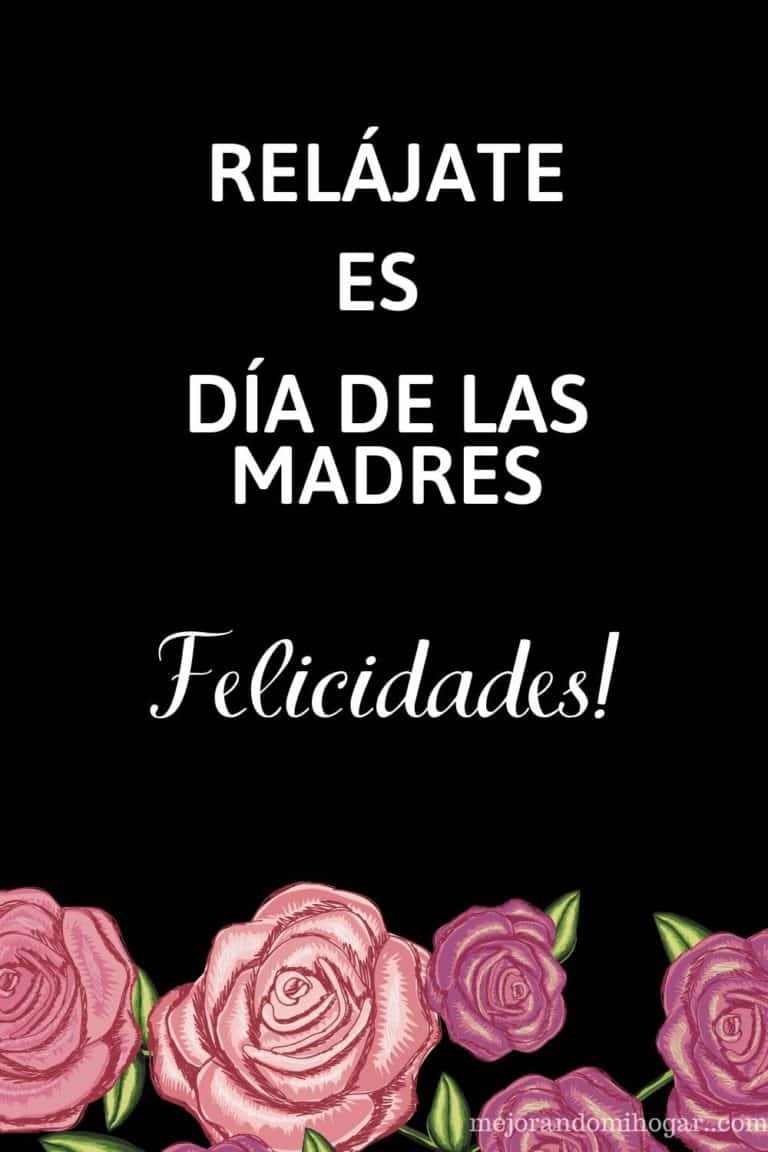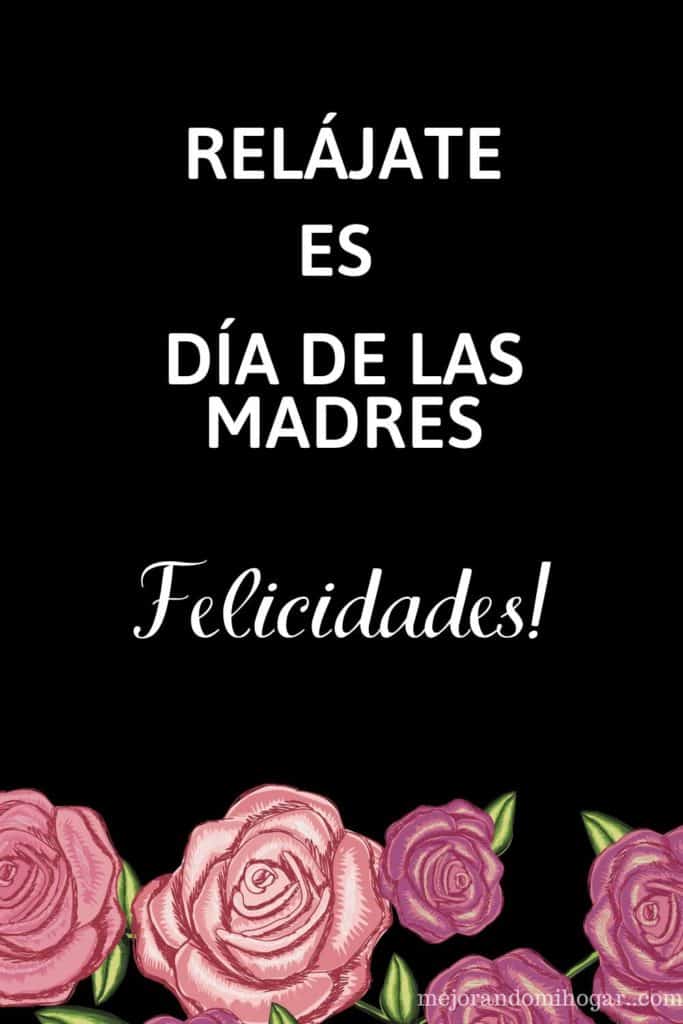 funny Spanish quotes for Mother's Day
Mamá, eres como una piñata, siempre llena de sorpresas – "Mom, you're like a piñata, always full of surprises."
Mamá, gracias por haberme criado con la mejor salsa y los mejores chistes – "Mom, thank you for raising me with the best salsa and the best jokes."
Mamá, gracias por enseñarme a cocinar, porque ahora puedo impresionara mi novia – "Mom, thank you for teaching me how to cook, because now I can impress my girlfriend"
Feliz Día de las Madres, mamá. Te quiero más que el chile en la comida mexicana – "Happy Mother's Day, Mom. I love you more than the chile in Mexican food."