WURSTFEST, the festival celebrating sausage and rich German Heritage held in New Braunfels, TX, returns for its 61th anniversary in 2022.
If you like German food, beer, and music, you can't miss this party!
We were invited to the WURSTFEST preview at New Braunfels. This is a sponsored post.
This post is also available in Spanish Wursfest festival de la salchica y cerveza.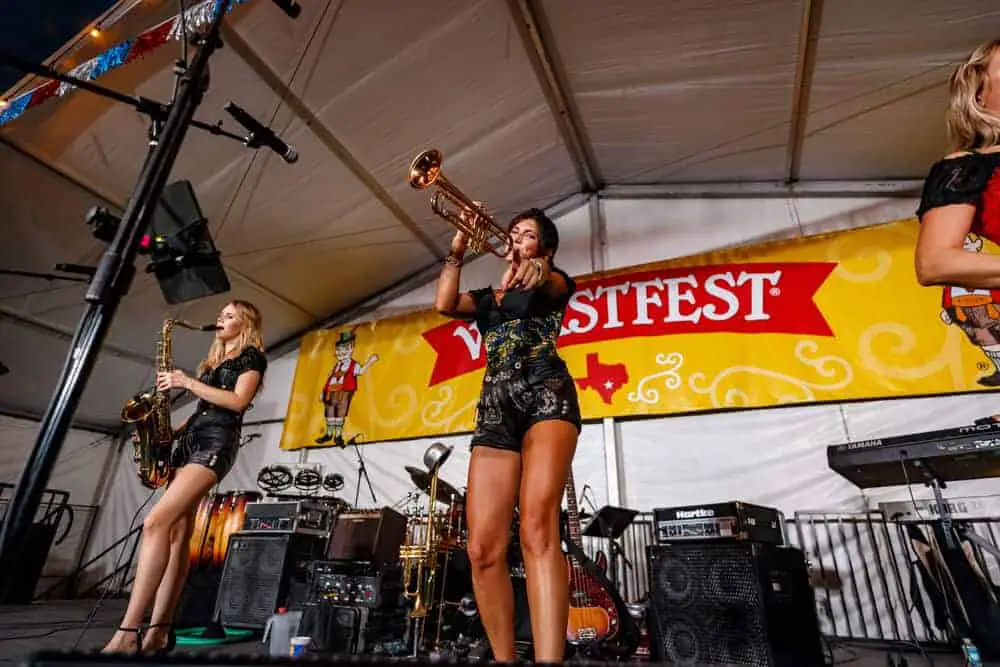 This sausage festival takes place every year at Landa Park, with a spectacular view of the Comal River in New Braunfels.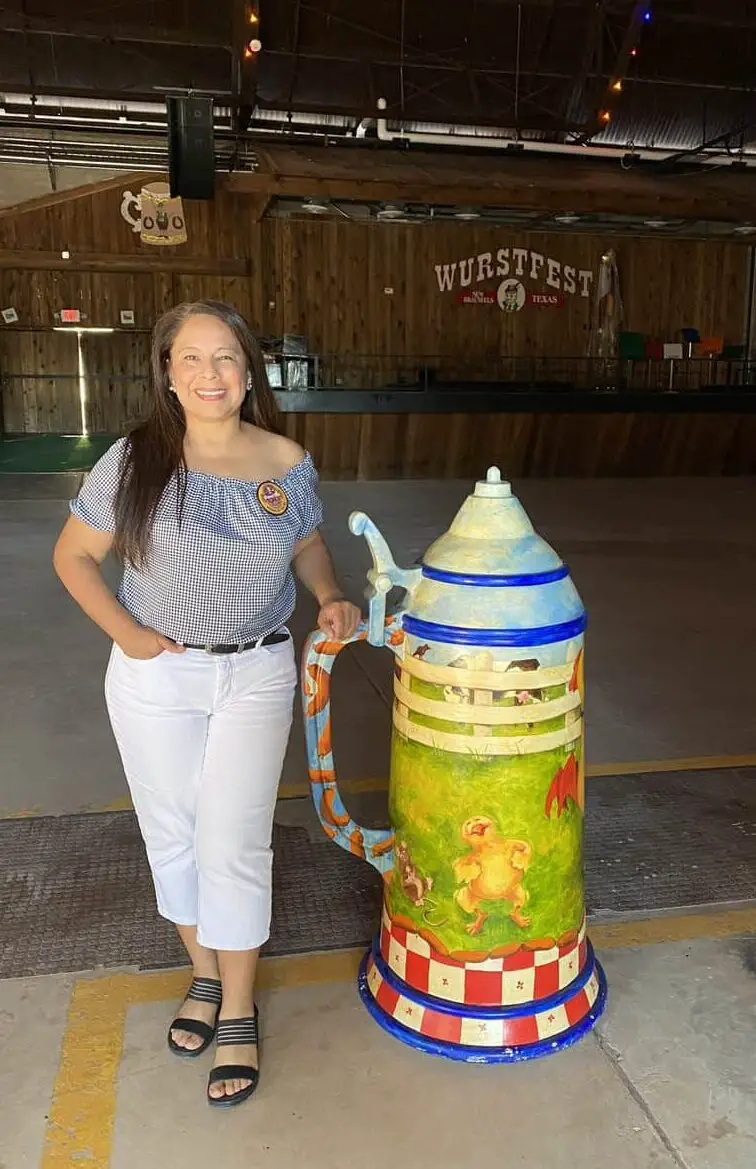 Wurstfest German- Texan Festival is ten days of dancing, live music, family entertainment, and beer that you should not miss.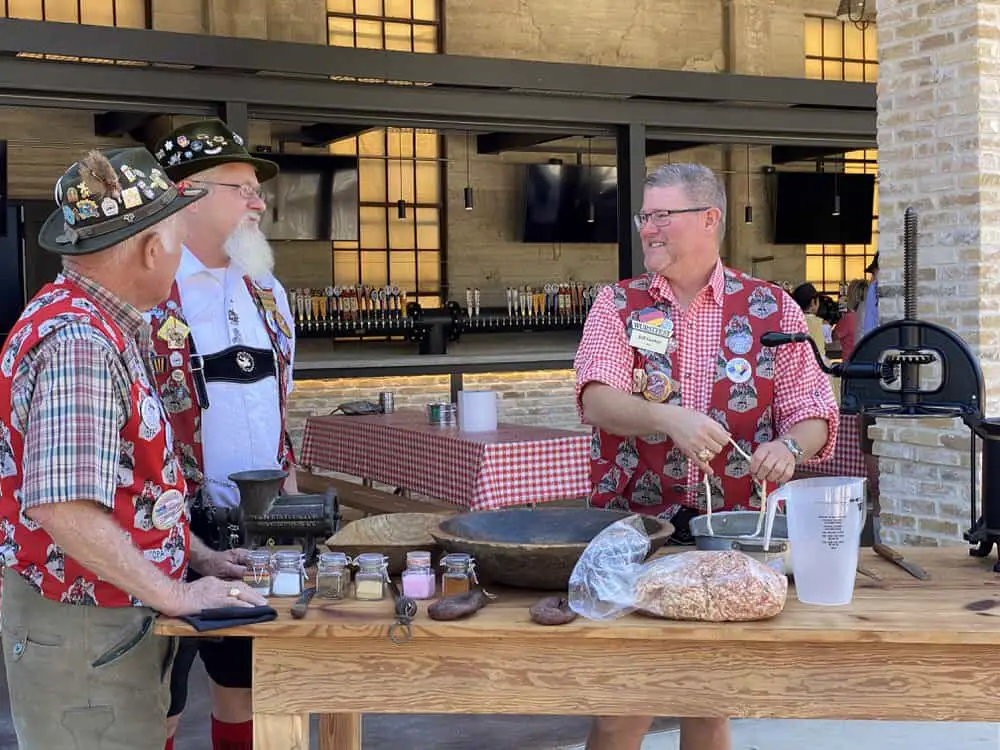 During our visit, we met Members of the Wurstfest Association and they gave us a demonstration of how German sausage is made.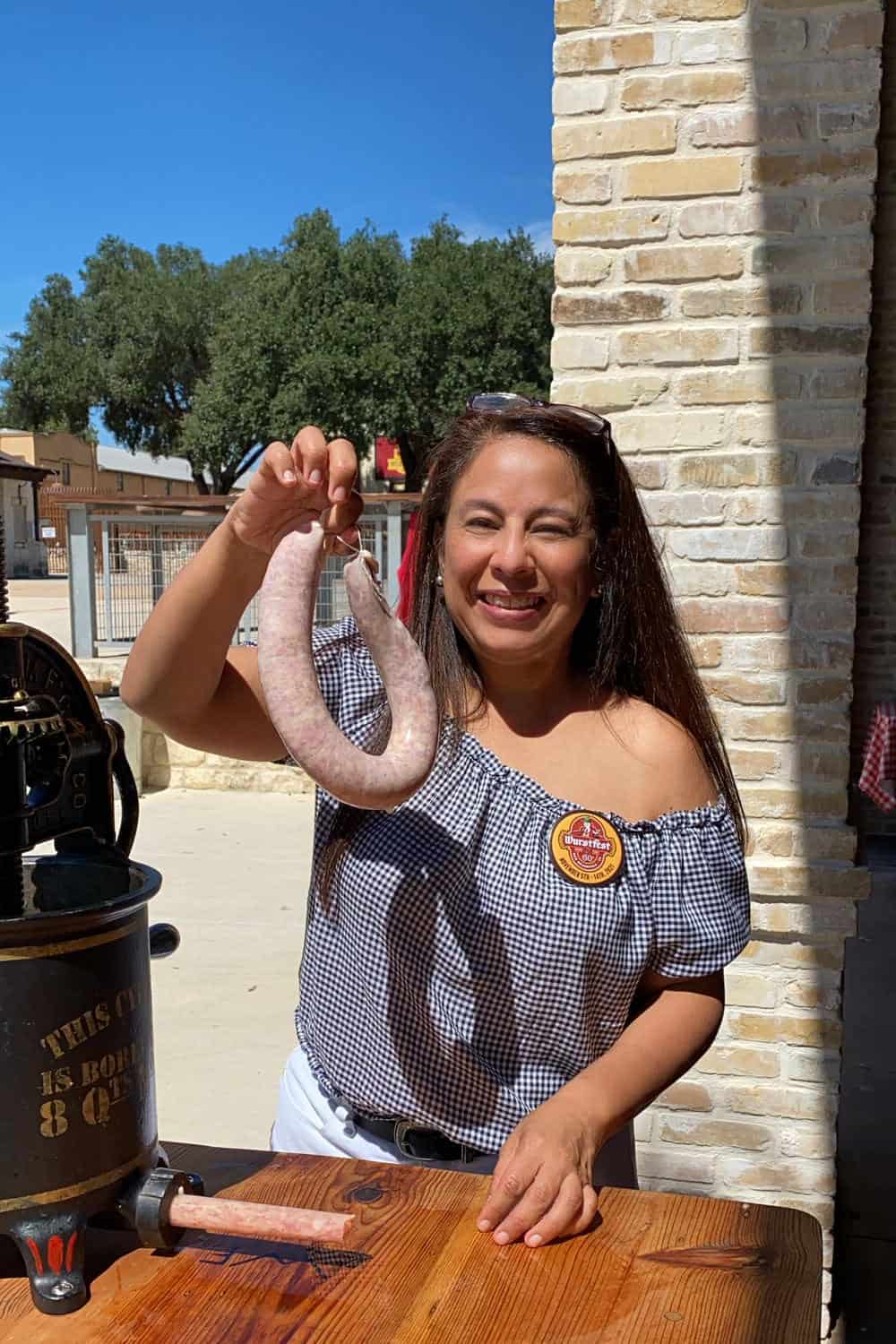 They told us how families get together at the beginning of each year to make a good amount of sausages.
They make approximately 400 pounds of sausage that they distribute among their family members. They say it is something similar to when Mexican families get together to make tamales.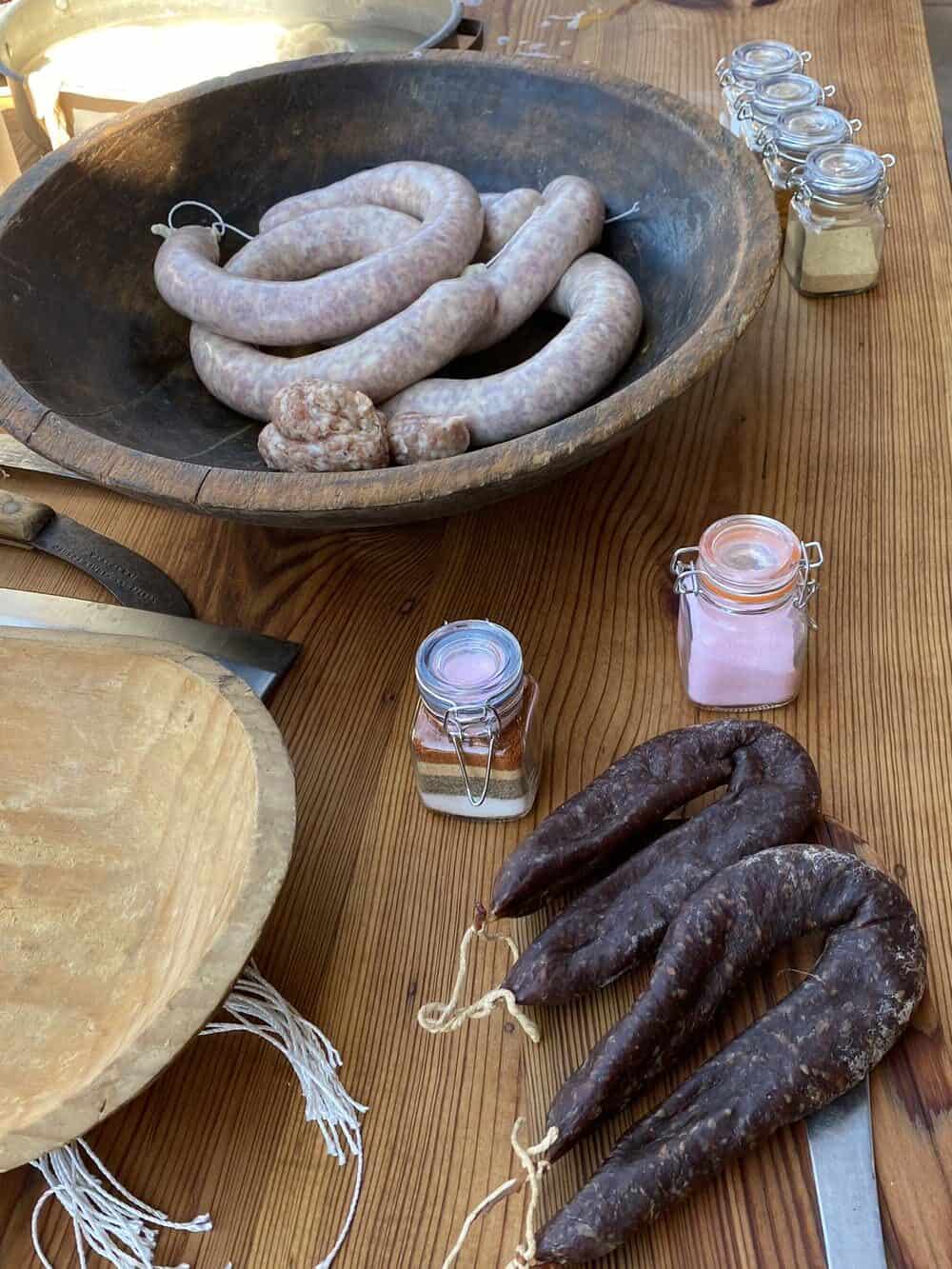 They also explained some of the sausages are left to rest for several weeks until they look like the ones in the photo.
We also tried the food and beer!
Get ready for this festival that looks very fun and different.
What is WURSFEST?
It is a community festival that celebrates the sausage (Würstl) and the German heritage of New Braunfels and it is very important because it supports local non-profits.
This German Texan festival is for all ages and takes place each year at Landa Park, with a spectacular view of the Comal River in New Braunfels.
The organizers and staff were dressed in a German theme during the preview event. So prepare your dirndls, lederhosen or hat and check out the most important things you need to know to attend this festival.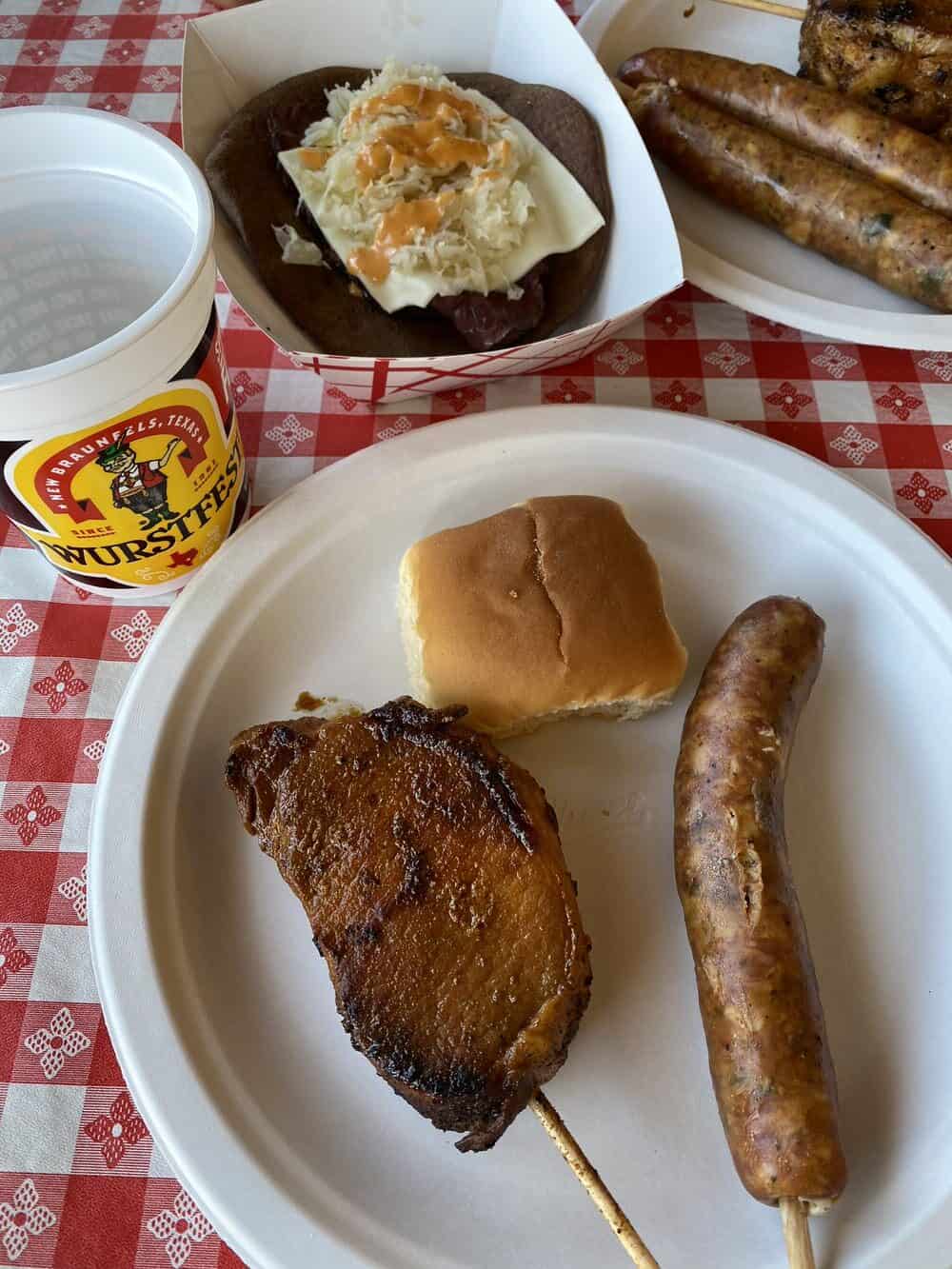 Traditional German Food
Get ready to enjoy German food at WURSTFEST like: sausage (Würstl), Dusseldog on Pretzel Roll, Wurst-n-Taschen, skewered pork chops, bavarian bratwurst, sausage-on-a-Stick, Pork Schnitzel , Wurstkabob, strudel, Reuben Sandwiches, Wurst Taco, Wurst Nachos, Sauerkraut, German Drop French Donut, etc
There is also American fair food such as Fried Oreo Cookie, Frito Pie, Fried Pickle, Corn-on-the-Cob, Turkey Legs, Ice Cream Scoop, Funnel Cake.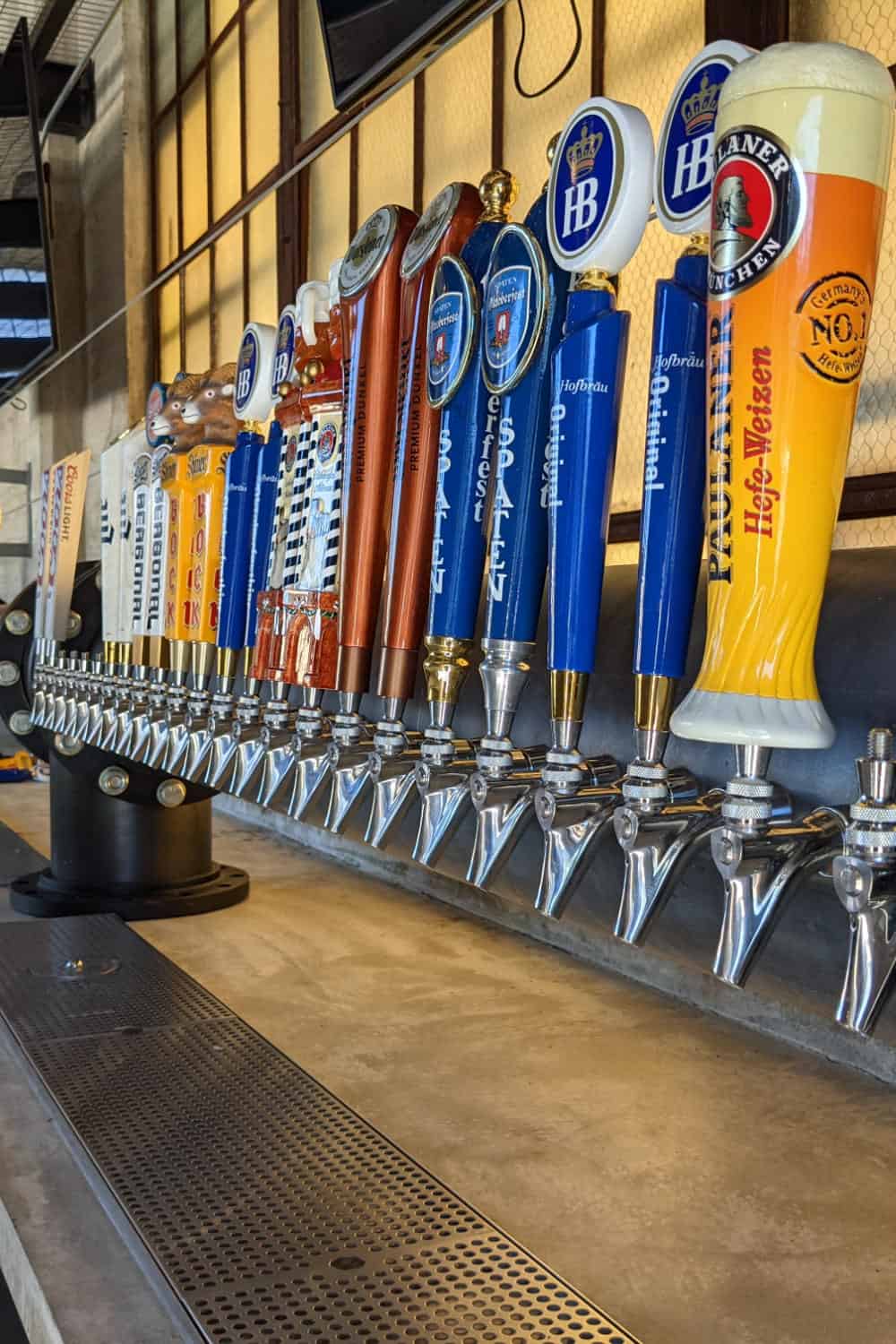 BEER AND DRINKS – Prost!
Enjoy German and craft beer, as well as national and imported beer in New Braunfels Wurstfest.
The beer is offered in a souvenir cup, Wurstfest pictcher or in a one-liter souvenir stein. There is also wine, water and soft drinks. To buy beer you need tickets that you can buy online or at the festival.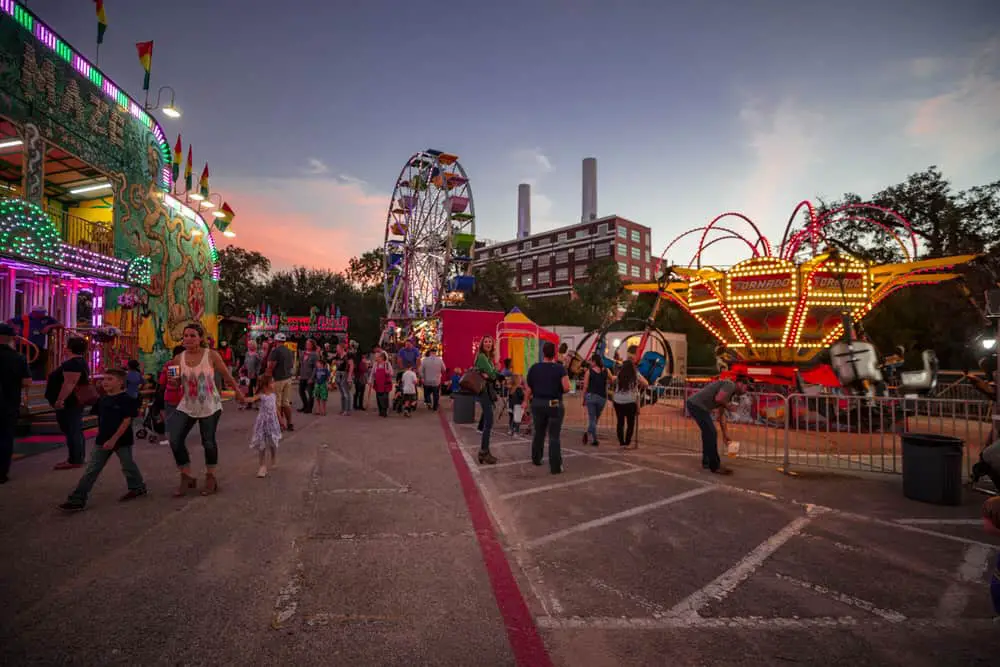 Entertainment
Every day there is live music, so get ready to dance and learn a few steps of German polka and another fun dance moves.
Fair or carnival type games. Take your children, there is a Ferris wheel, rocking horses among other rides and other family activities such as puppets, magic shows, etc.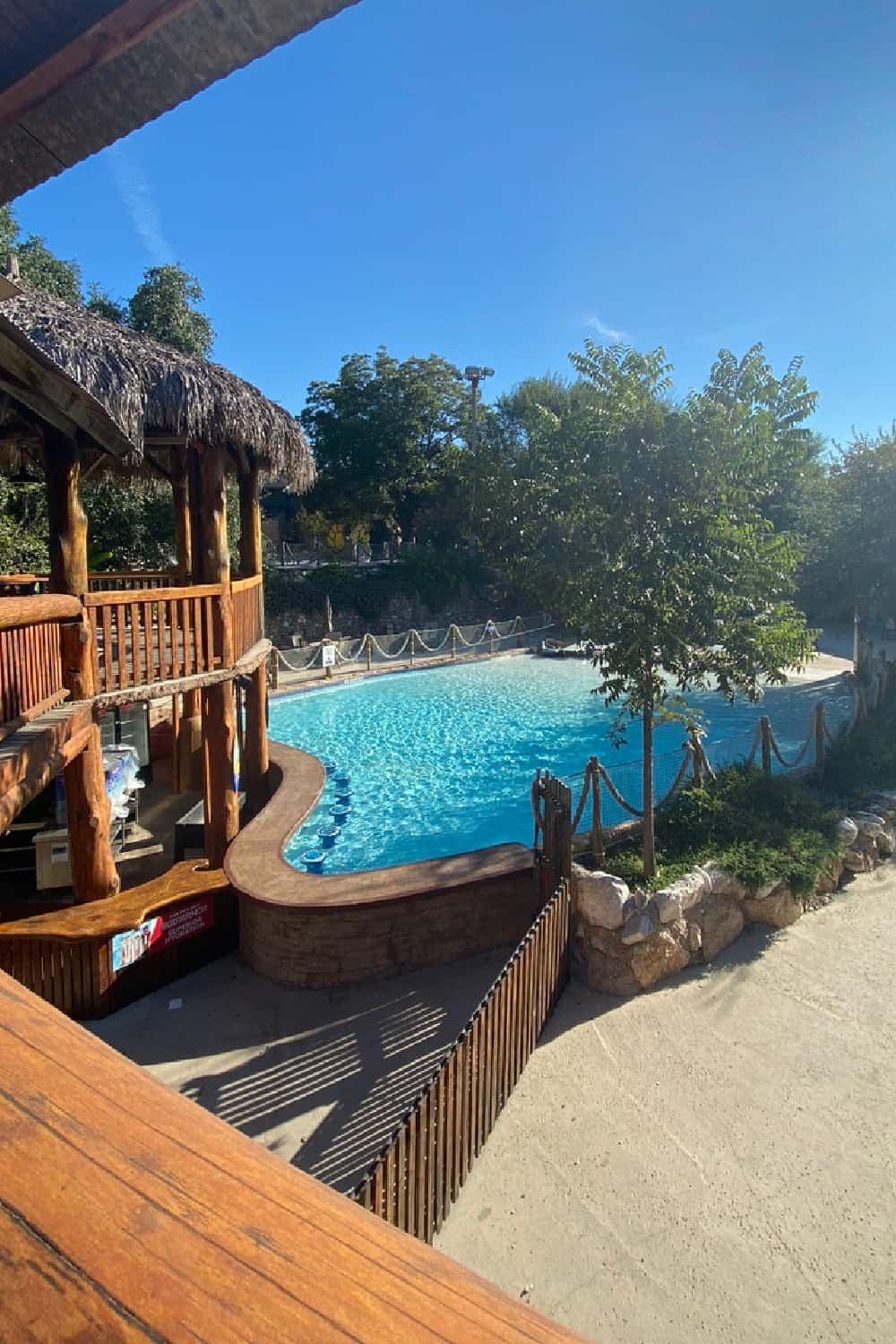 Where to stay in New Braunfels
New Braunfels offers different options to stay, from cabins to bed and breakfasts and resorts.
We stayed at the Bahn Resort, the closest hotel to the festival.
We stayed in the TreeHouse area, a tree house themed cabin type suite. It is inside Schlitterbahn park and there are suites for up to eight people! This is a great place for home office.
Your stay at this hotel gives you access to a free shuttle during the festival, among other things.
Bahn Resort offers two packages during WURSFTEST both include shuttle (transportation) and hot breakfast on Saturdays and Sundays from 5 to November 14th. One of them also includes tickets for the festival, tickets for drinks.
Where to Eat in New Braunfels
There are restaurants for all tastes, but I will share with you the ones we visited during our stay in this Texan-German city.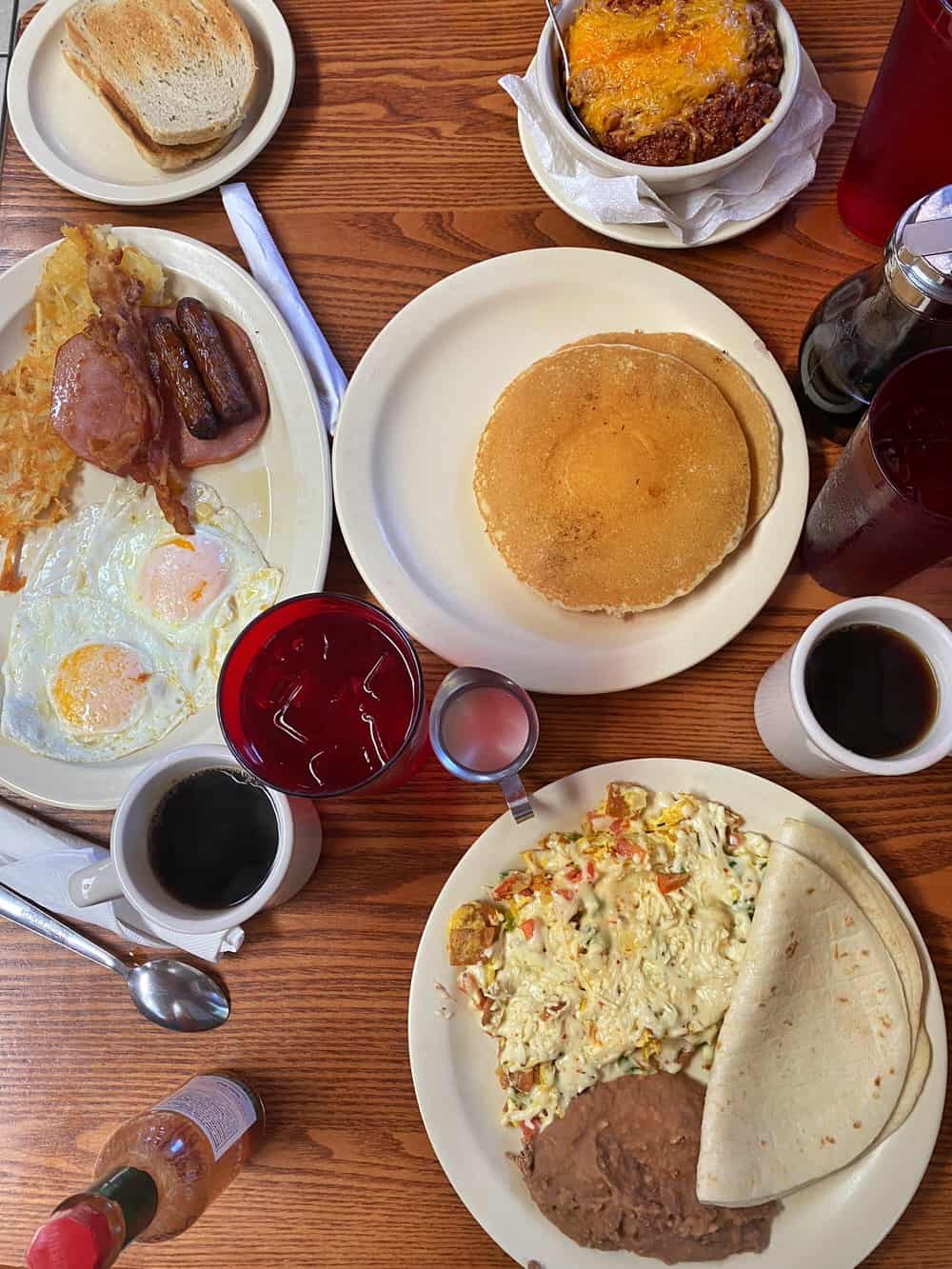 Union Station Diner
After spending the night at the Schlitterbahn Resort we went to this family-friendly, rail-themed restaurant, which has been in business for over fifteen years.
Union Station Diner offers an extensive breakfast and lunch menu such as omelettes,pancakes, eggs, waffles, hamburgers, chilli soups, etc.
Monday to Friday from 7:00 am to 2:30 PM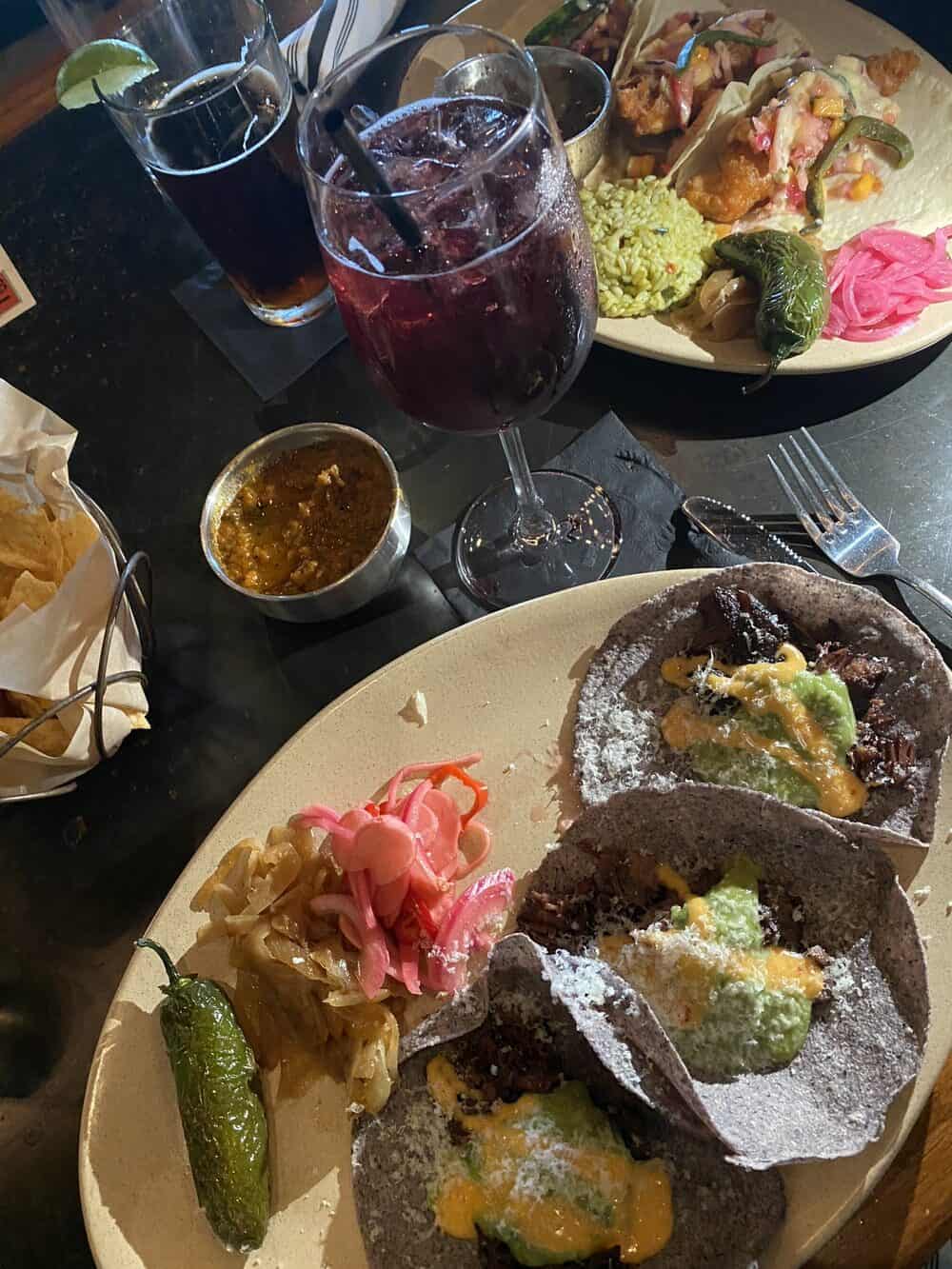 La Cosecha Mexican Table
This Mexican food restaurant is designed to share dishes as a family, but you can also order your individual dish.
We went for dinner and everything was delicious. There are tacos, enchiladas, soups, fajitas, seafood, snacks and desserts (the flan is so yummy!). They have margaritas and different cocktails, wines and Mexican beer.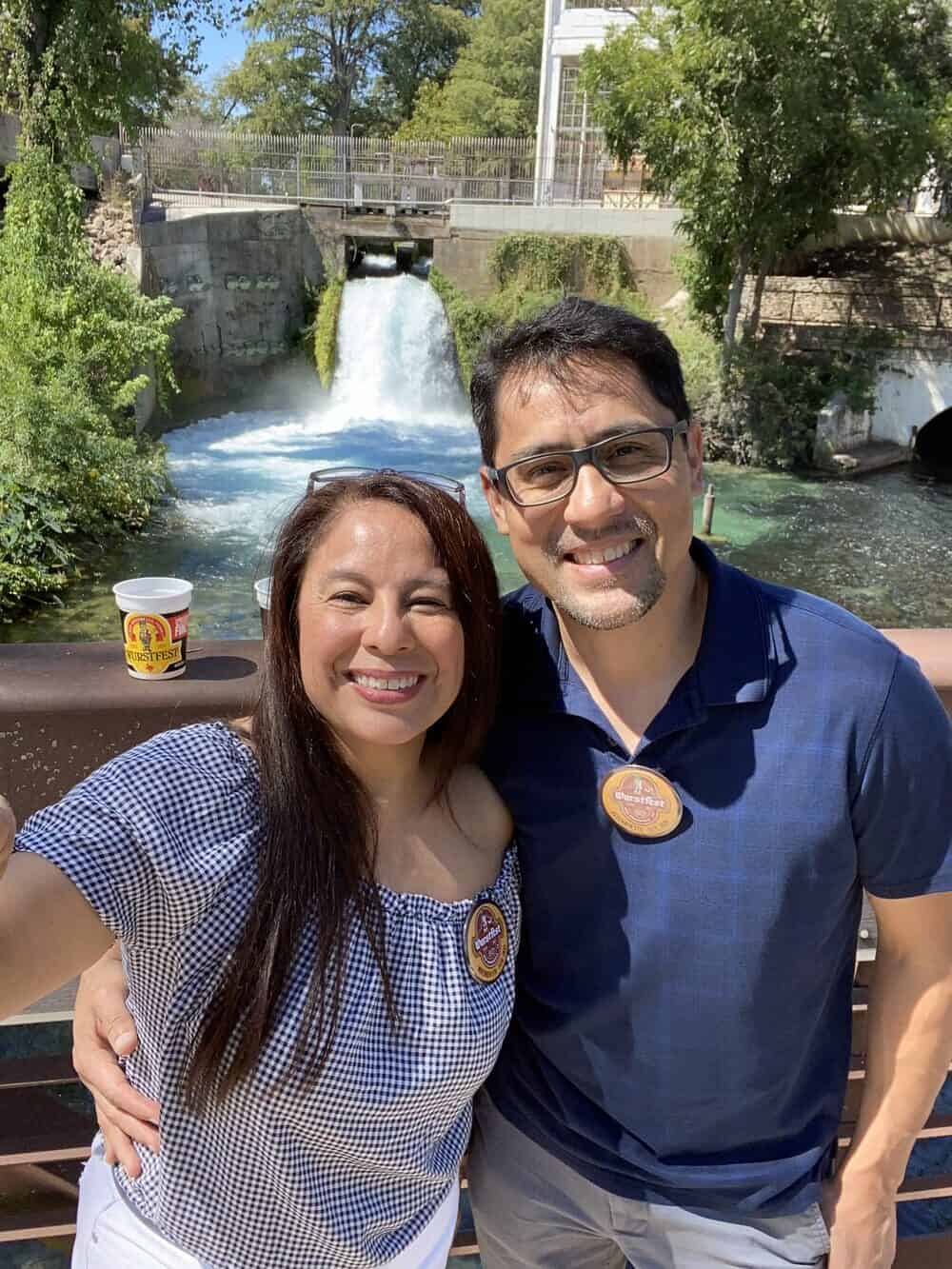 Admission to Wurstfest 2022
This year the German sausage festival will be from November 4th to 13th.
It will be held at Wurstfest Grounds 178 Landa Park Dr, New Braunfels, TX 78130.
German attire is optional!
Your entrance ticket gives you access to all the entertainment. Buy tickets here
Children of 12 years and under are free.
Friday and Saturday admission costs $ 20 dlls (Online $ 18)
Sunday to Thursday admission is free.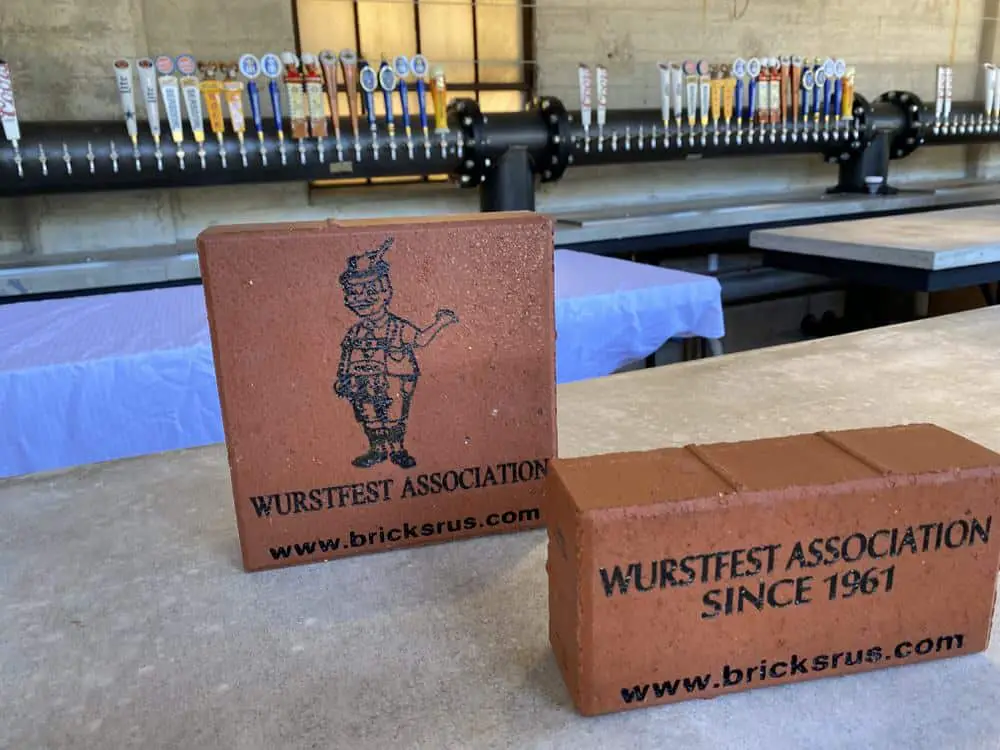 Your name on a brick! Help Pave the Way
We were able to tour the newly rebuilt Marktplatz, the 100+ year old building that was heavily damaged by a massive fire in 2019
WURSTFEST returns after the Marketplaz fire in 2019 and after being closed by COVID in 2020.
Now you can be part of the history of this party, acquiring a brick with your name to support the festival.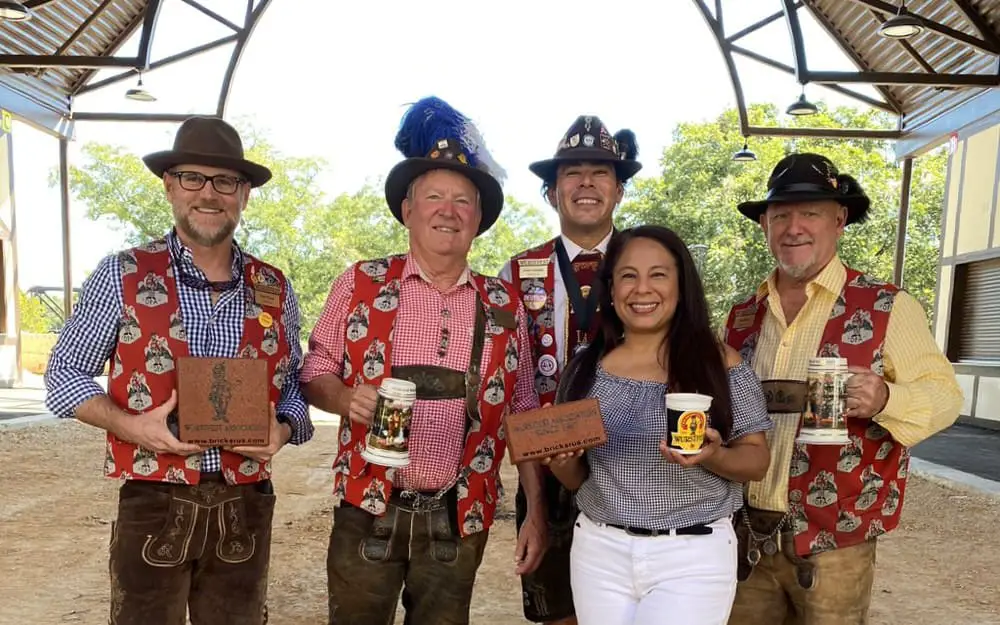 The customized bricks will be placed in the new Marktplatz corridor and at the entrance to the famous Wursthalle.
Don't miss the opportunity to enjoy WURSTFEST in this beautiful Texas Hill Country city.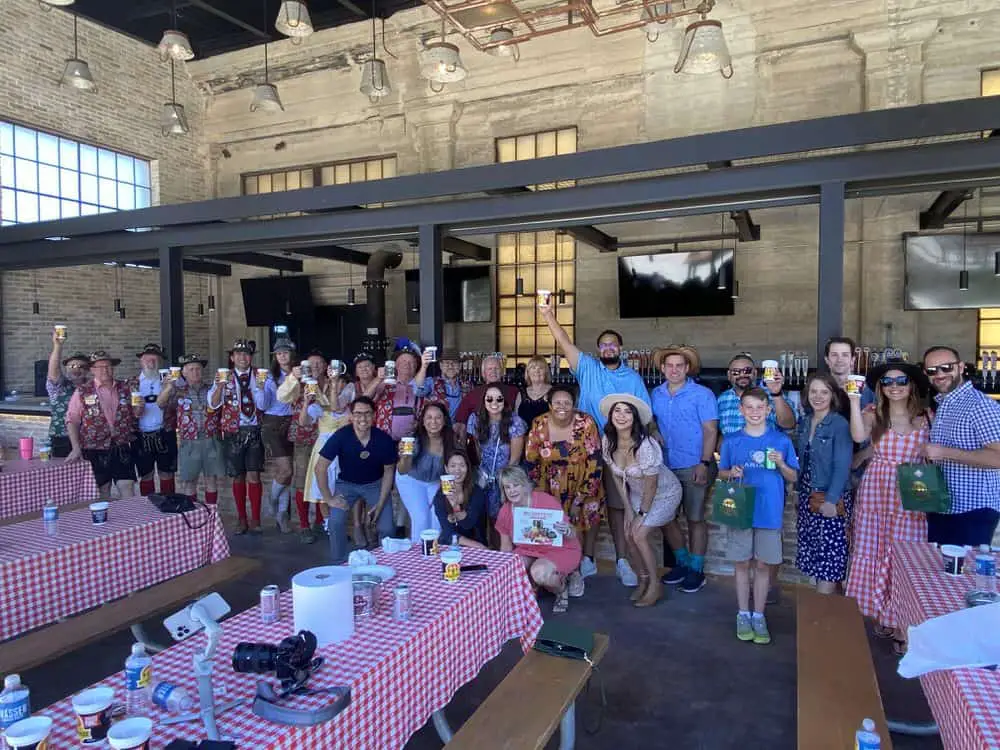 Follow WURSTFEST and New Braunfels in social media:
facebook.com/PlayInNewBraunfels/
instagram.com/playinnewbraunfels/