Queso flameado with chorizo (flamed cheese) is a delicious kind of dip made with melted cheese, it is also known as queso fundido or Choriqueso!
This recipe queso flameado is used in Monterrey, Mexico, we serve it with corn tortillas to make tacos or to dip with chips (nachos).
It is very delicious, you can add jalapeño in squares or hot sauce but it is optional. This is how I make it, it's fast and economical.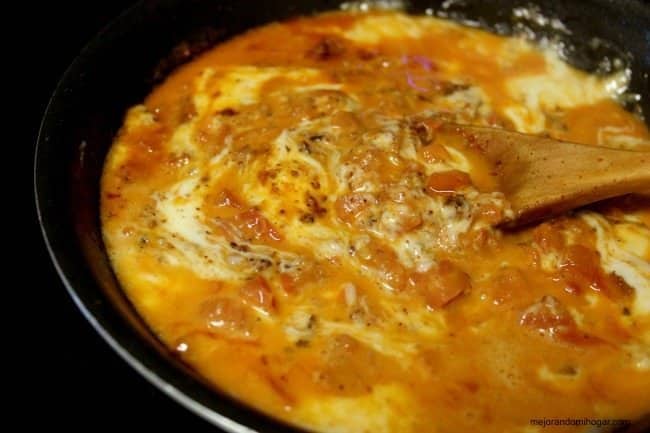 You can prepare it as an appetizer or appetizer for you to celebrate with your family and friends a party is a well-Mexican recipe!
It uses easy to melt cheese, can be chihuahua type, Manchego, Mozarella, Quesadilla, etc. and it is recommended to be served immediately, because if it is cooled and overheated, it changes its consistency, the cheese is drying.
If you prefer, you can skip the tomato and onion, but that's how it's very good. You can also swap pork chorizo for a turkey chorizo for a lower calorie recipe.
My children love it when I make this recipe for flamed cheese or choriqueso, as they know it in certain states of Mexico; my kids get quesadillas or eat it with totopos (chips) at lunch.
I like to prepare it when we make roast beef or have guests, this cheese is always a success!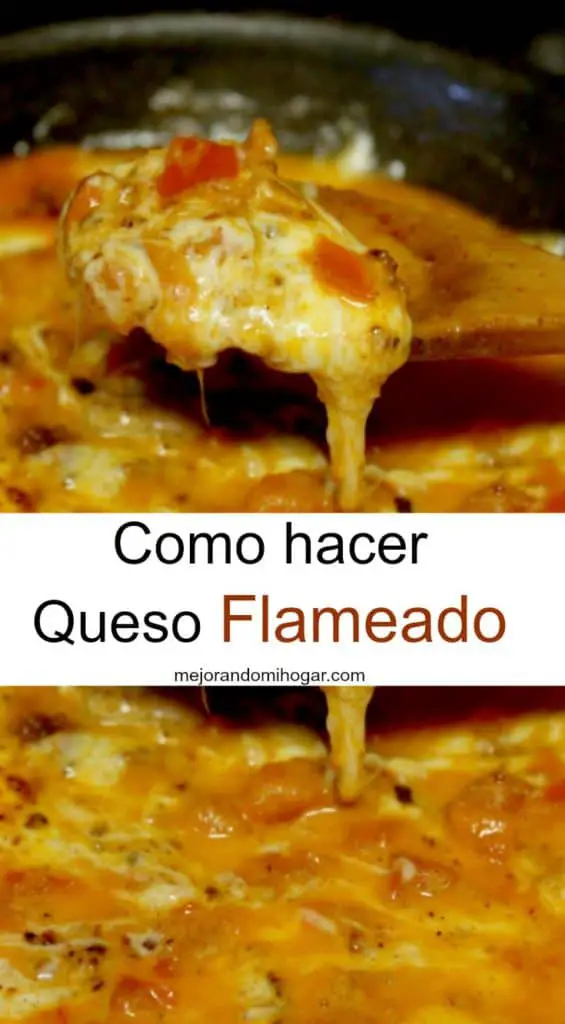 QUESO FLAMEADO WITH CHORIZO
Ingredients
1/2 lb Chihuahua cheese in strips or slices (or some cheese that melts)
1 Small Chorizo
1/4 Onion, chopped
1 chopped chico tomato
We heat a frying pan.
Place the chorizo and unscrew with the spoon, we fry.
When the chorizo is cooked, add the onion and move until it is acitronous or transparent.
Stir in the tomato and mix.
Add the cheese, go down to the fire and cover.
We leave until the cheese melts. Separate the pan from the heat and serve immediately. Served hot.
We accompany with flour or corn tortillas.
Enjoy the flamed cheese, check the video!