Celebrate Valentine's Day with some delicious heart-shaped churros and surprise your partner or your friends.
This recipe is also in Spanish: Churros en forma de corazón
As they says "el amor entra por el estómago" (the way to a man's heart is through his stomach) and who doesn't like churros? I love them either alone or stuffed they are very tasty.
So let's get to work, we are going to make this romantic and delicious dessert for Valentine's day. If you don't know how to make homemade churros, don't worry, this recipe is very simple. You will only need four ingredients and a little patience to form those hearts.
These are so tasty I don't even want to know how many churros I ate while making them.
I used Biquick flour for this recipe. You can find frozen churro dough if you're lucky in some supermarkets but, I haven't seen this in San Antonio, TX.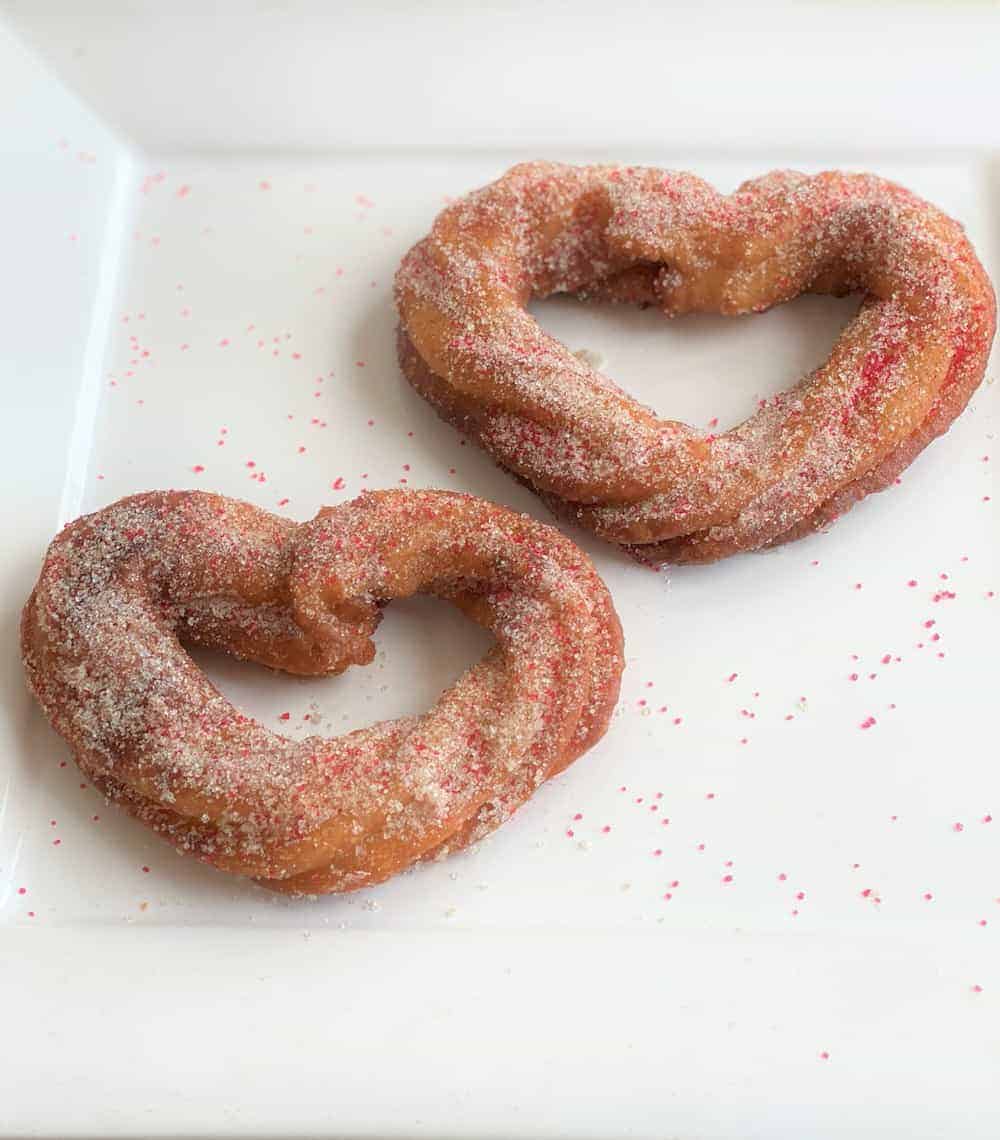 HEART-SHAPED CHURROS FOR VALENTINE'S DAY
Ingredients
Makes 8-10 churro hearts
3 ¼ cup Bisquick flour or any flour churro mix
1 cup of water
1 cup of brown sugar (separated quantities)
¼ cup ground cinnamon
¼ cup red coloring sugar (optional)
2 cups vegetable or olive oil
1 pipping bag
Heat about two inches of oil in a skillet so as to cover the churros on over medium high heat. The oil must be very hot, otherwise the churro will not fry well.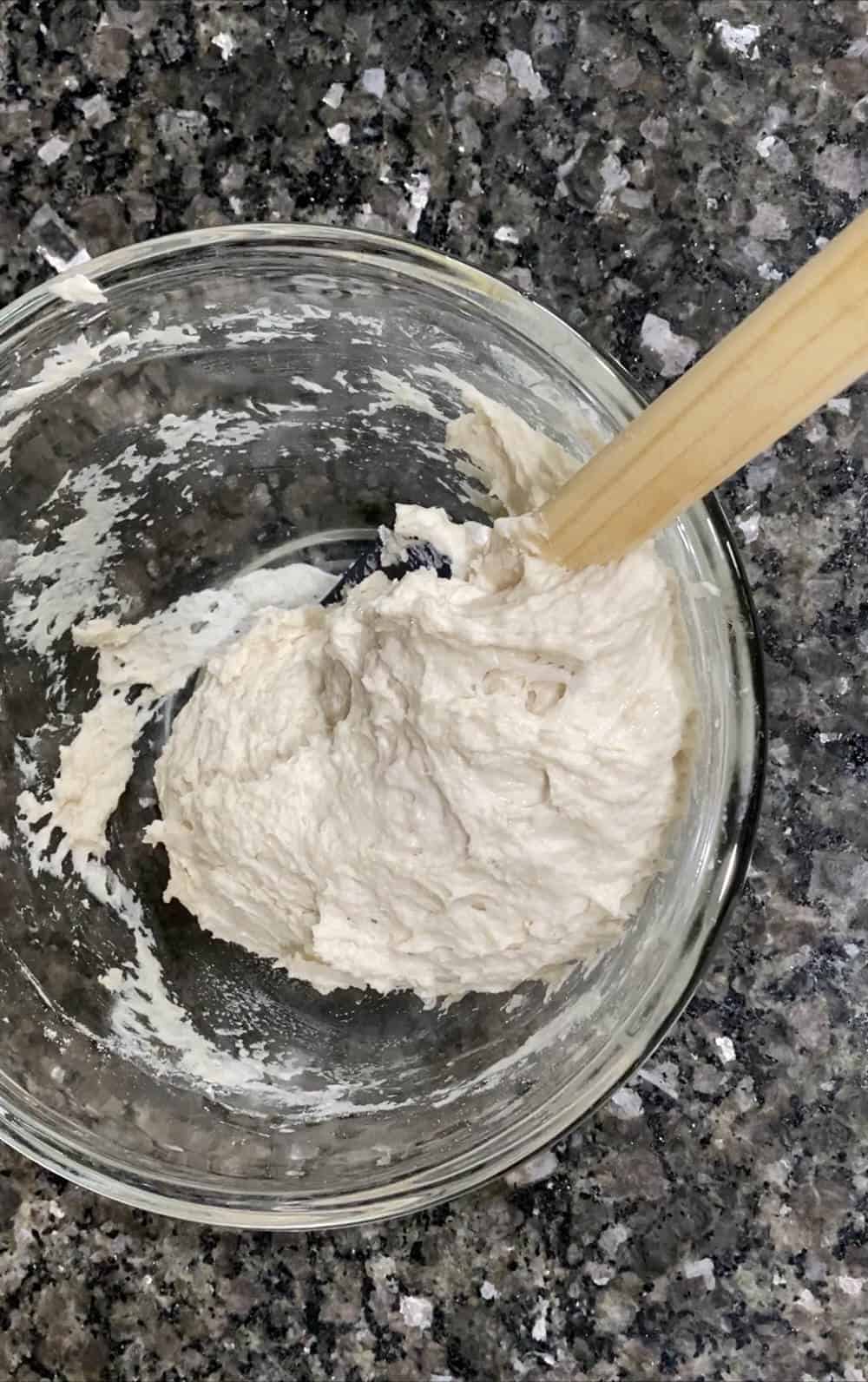 Place Bisquick flour in a bowl and add tablespoon of sugar.
Heat the water almost to a boil and add it to the flour.
Mix the hot water and flour carefully with a spatula until all the ingredients are integrated. You will notice that a heavy and sticky dough forms.
Add the dough immediately to a pipping bag with a star tip. The dough to make churros must be lukewarm.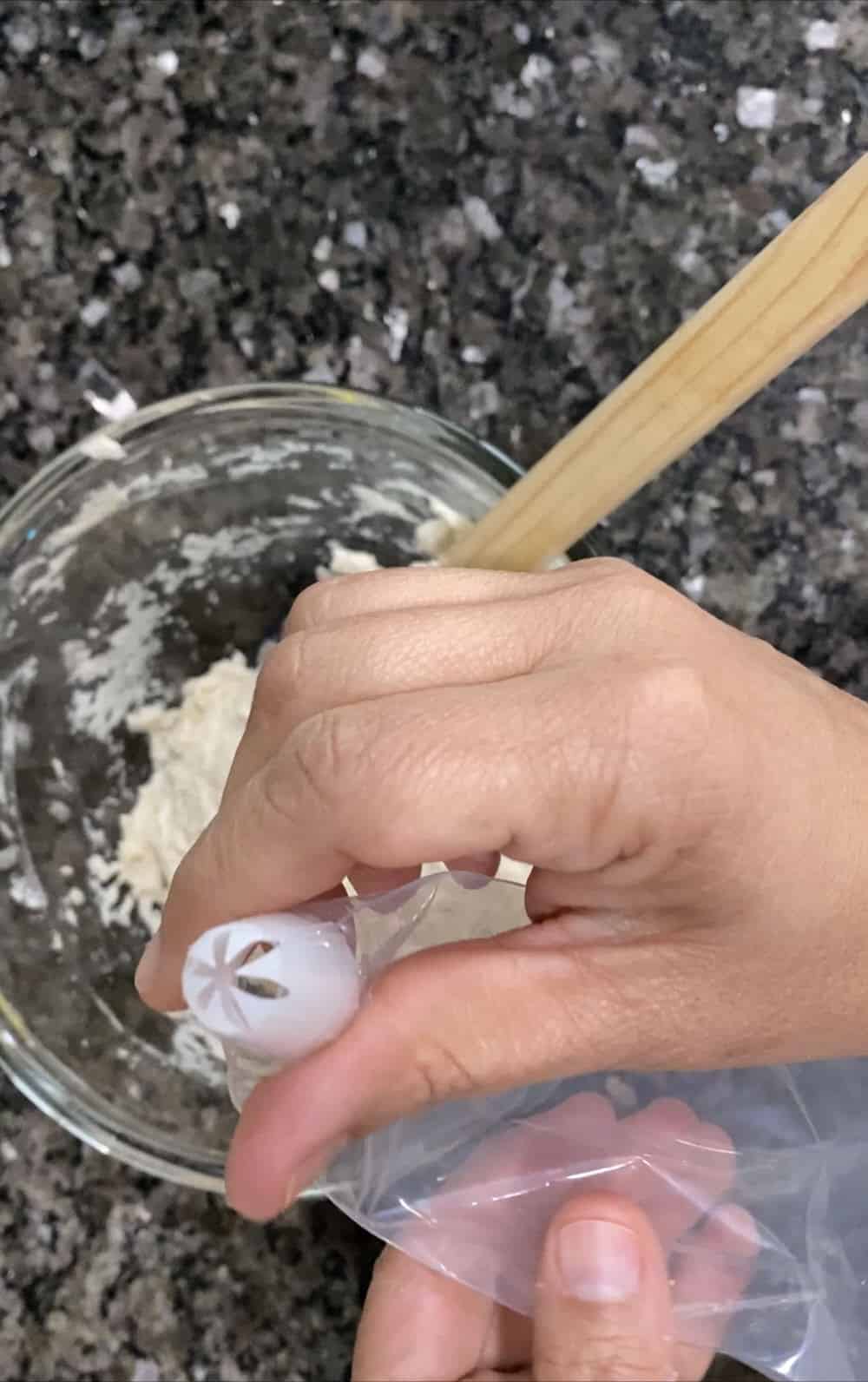 There's TWO OPTIONS TO FORM THE CHURRO HEARTS
You can carefully form the churro hearts on the hot oil using both hands as I did. Help yourself with some skewers to form the heart, do it quickly but carefully, before the churro cook, just make sure to close the heart well. The end of the churro must be above the tip so that the heart does not separate.
The second option is making the heart-shaped churros and place them on parchment paper. Take them to the freezer for a few minutes to harden a bit and then fry. This is a good idea if you want to make the churros ahead of time and fry them until Valentine's Day.
Take the churros out when they are gold color and place them on a plate with a paper towel to absorb the oil.
Mix the remaining sugar and cinnamon on a plate (if you are using red colored sugar, add that too).
Sprinkle the heart shaped churros with this sugared mix.
Serve the churros hot and enjoy with hot chocolate, champurrado or coffee.
Enjoy them!