Chilidogs are one of the typical dishes served on children's parties in Monterrey. They are easy to prepare, cheap and everyone loves them!
Chilidogs were very common in the 90's kid's parties that were hosted in the houses and also in the children's party rooms. My family likes them very much, so every now and then I prepare them here in the house, even if my husband asks me… is there a party or what?
Chili dogs can be served to children and adults. I prefer to use fresh bolillos to make them, but they are not very easy to get here in the US, so most of the time I use hot dog bread.
I remember we prepared them a lot at the high school and college parties with my friends, for how easy and economical they are.
In some children's party rooms in Monterrey, they prepare them ahead of time and wrap them individually in foil, so it is easier to serve. I prefer to serve them right after making them, while warm.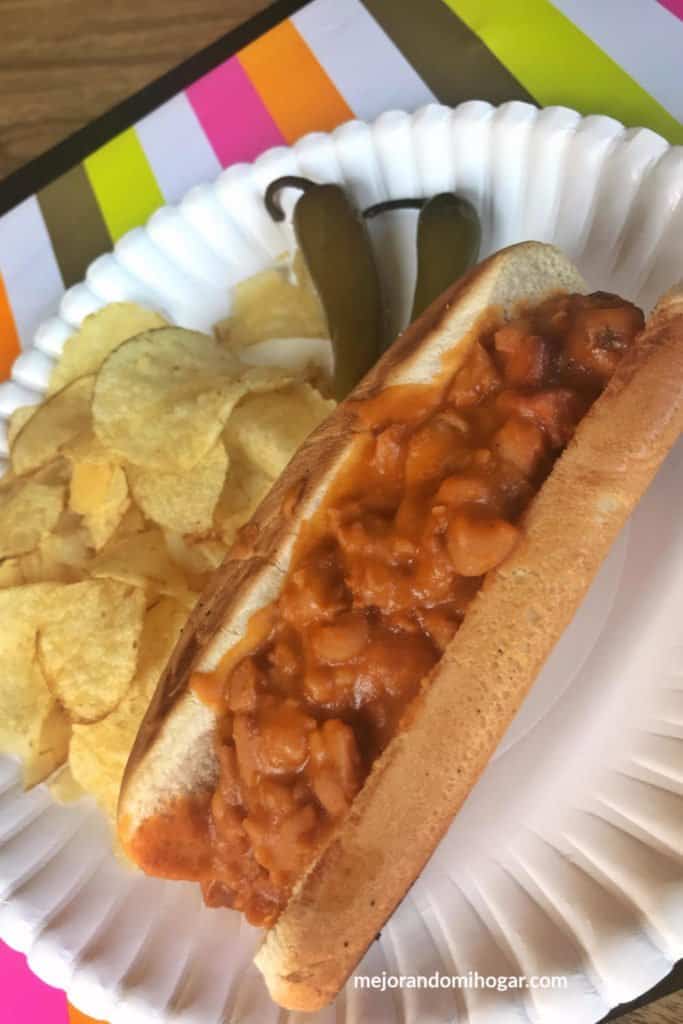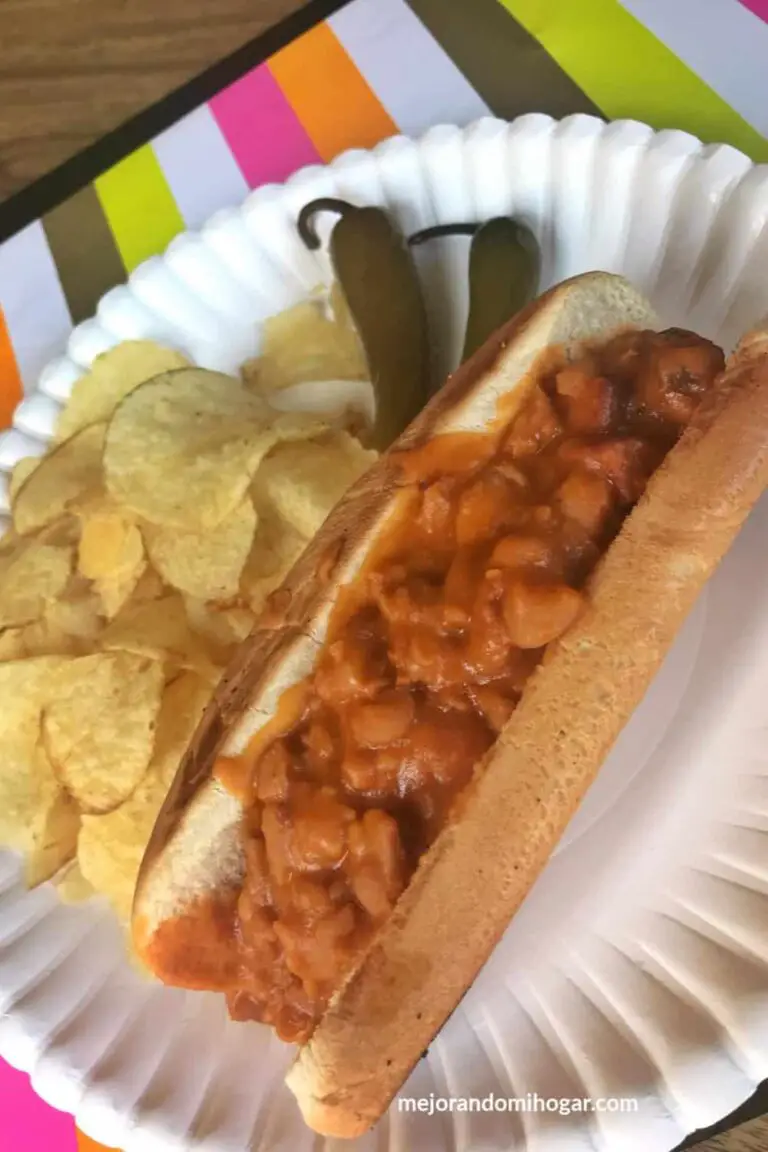 CHILI DOGS RECIPE
Ingredients
(8 Chili Dogs)
1/2 kg Cooked Beans or 1 can of Ranch Style Beans
1/2 cup Bean Broth or Water
100g pork chorizo
4 Franks
1/2 cup Ketchup
2 tablespoons Mustard
8 bolillos or hot dog buns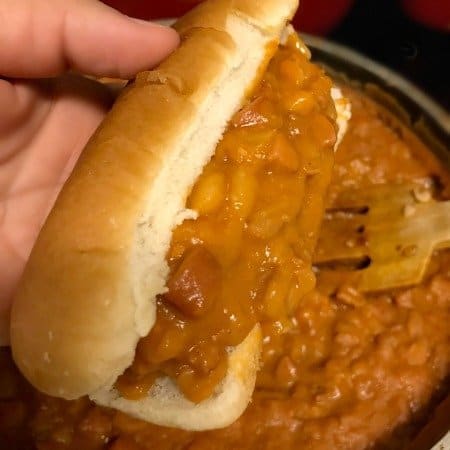 Cut the franks on halves. Separate.
Heat a spoon of oil in a frying pan. Place the chorizo and move until cooked through, add the franks and keep frying.
Incorpore the beans, bean broth and smash them a little.
Add ketchup and mustard and mix.
If you're going to serve them only as adults, you can add a little vinegar from the jalapeños can, for a spicy flavor.
Serve chilidogs carefully on bolillos or hot dog buns, add a side of chips and jalapeños.
Enjoy!
More recipes: