Rice pudding in the microwave is an easy and quick recipe with a Mexican flavor that you will love! This is a homemade recipe made with cooked rice and condensed milk.
Last night I was cooking white rice for dinner when suddenly I was craving a bowl of rice pudding. With all my family activities I haven't had time to make this dessert lately.
So I thought I'd make a rice pudding in the microwave oven. I made this inspired by my Grandma's classic recipe, but much easier.
A few minutes later I was enjoying a delicious homemade rice pudding mug.
I hope you try this microwave rice pudding with condensed milk recipe. You can add your preferred topping like bananas, raisins, or cinnamon. My favorite flavor is cinnamon- vanilla, check it out!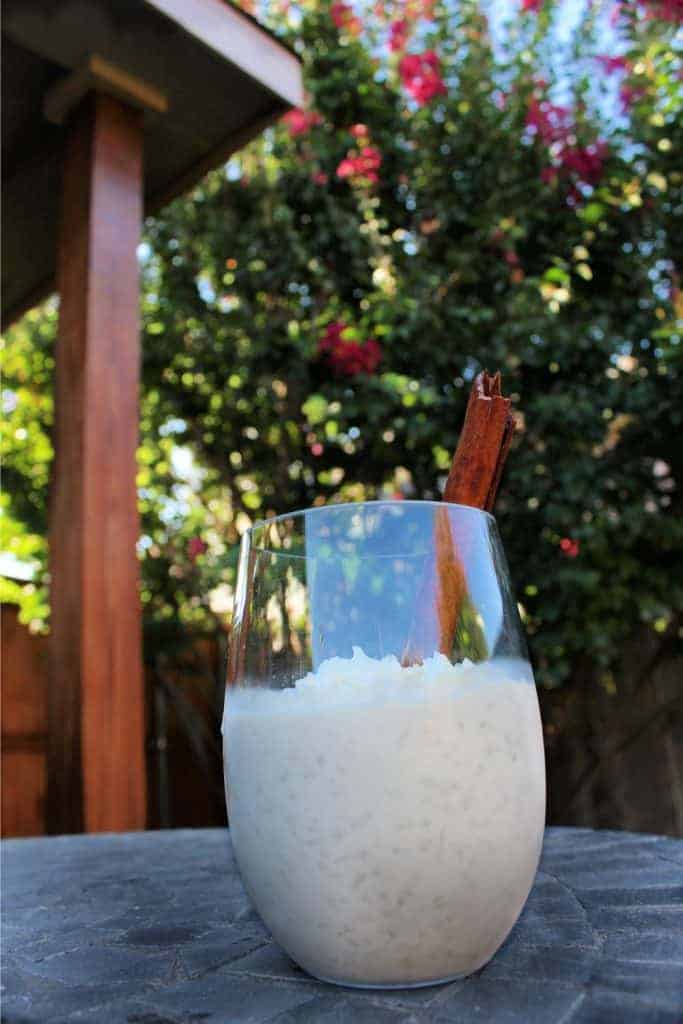 RICE PUDDING RECIPE IN THE MICROWAVE
Ingredients
Stir in cooked rice, vanilla, and milk in a microwave bowl.
Add sweetened condensed milk to taste.
Heat it in the microwave for a minute and a half.
Take out the bowl and stir. Put it back in the microwave for thirty seconds.
Repeat this step two or three times every thirty seconds to avoid spillings.
The rice pudding will be ready when the rice is soft and the mixture is thick and creamy.
Be careful when removing the rice pudding from the microwave because it can be really hot.
You can serve in mugs or small bowls.
Enjoy hot or cold as you prefer.
Garnish with cinnamon powder, raisins, or anything you like.
I hope you enjoy this microwave rice pudding with condensed milk!
Check out also: