This Mexican sauce is made only in 4 minutes in the microwave, but you can also make it on the stove, if you prefer.
In this month that we celebrate the Independence of Mexico, we will have many opportunities to share with family and friends. And if most of them are Mexicans, they're sure to order hot sauce for meals.
When i don't adjust the time and ask me -No sauce?– I tell you right now we make a Mexican salsita fly microwave!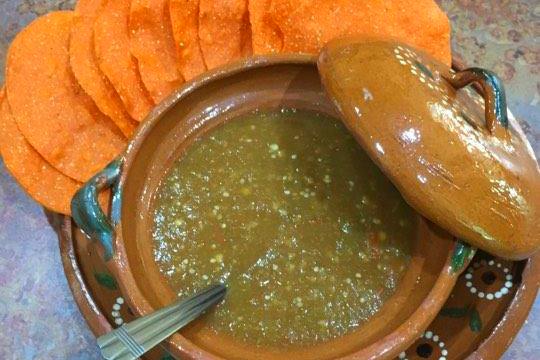 Spicy Mexican sauce can not be missing on our table, whether red, green or mixed like this; I advise you never to miss, because they serve almost every dish! Check out the green sauce recipe here.
This Mexican sauce is made with tomato or tomato and tomato fresh or tomatillo, it is neither red nor green, but it is just as rich! You can serve it to accompany some toast, chips or totopos before the meal, or for some rich tacos.
The amount of chili peppers depends on how peaks you prefer. This time I used jalapeno peppers, but you can also use serrano chile or piquín chili.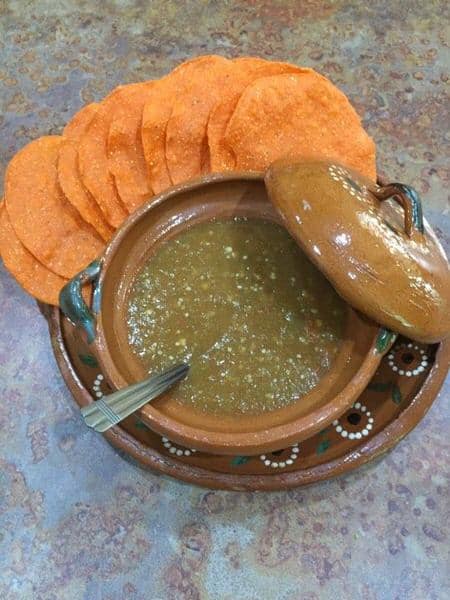 Spicy Mexican sauce made in the microwave
Ingredients
5 fresh tomatoes or tomatillos
3 guaje or roma tomatoes
1 garlic clove
1/4 onion
2 large jalapeno peppers (or to taste)
Salt and pepper to taste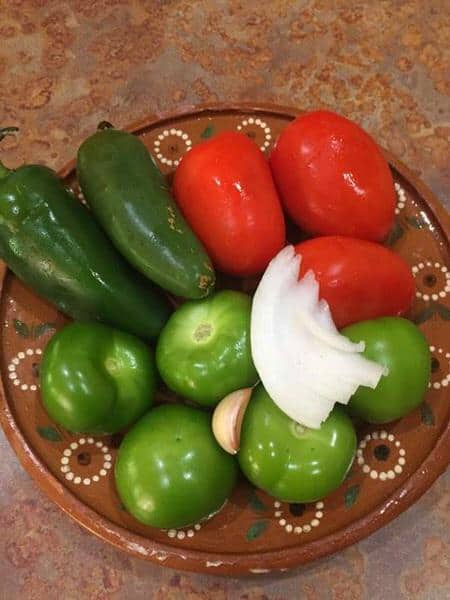 We wash the tomato and the chillies.
Put all the ingredients in a plastic bag or refractory topped with the microwave lid in the microwave for a space of 3min or until the tomatoes and chillies are cooked. (If you prefer to make it on the stove, cook all the ingredients in a pot with a cup of water).
Carefully place everything in the blender. We add salt and pepper to taste and ta-dá! Your Mexican sauce is ready!
You can use it for tacos, toast, eggs rancheros or whatever you want!
Check out these recipes and put sauce on your tacos!