Check out these fun attractions and things to do in Ruidoso in winter, with family. Explore this New Mexico city with your kids, from skiing to tubing and interesting places.
For my oldest son's birthday, we went to celebrate in Ruidoso, New Mexico; same as last year.
You can check what you should bring to go skiing as a family. In Ruidoso, in the winter season everything is focused on skiing, there are also museums and a casino.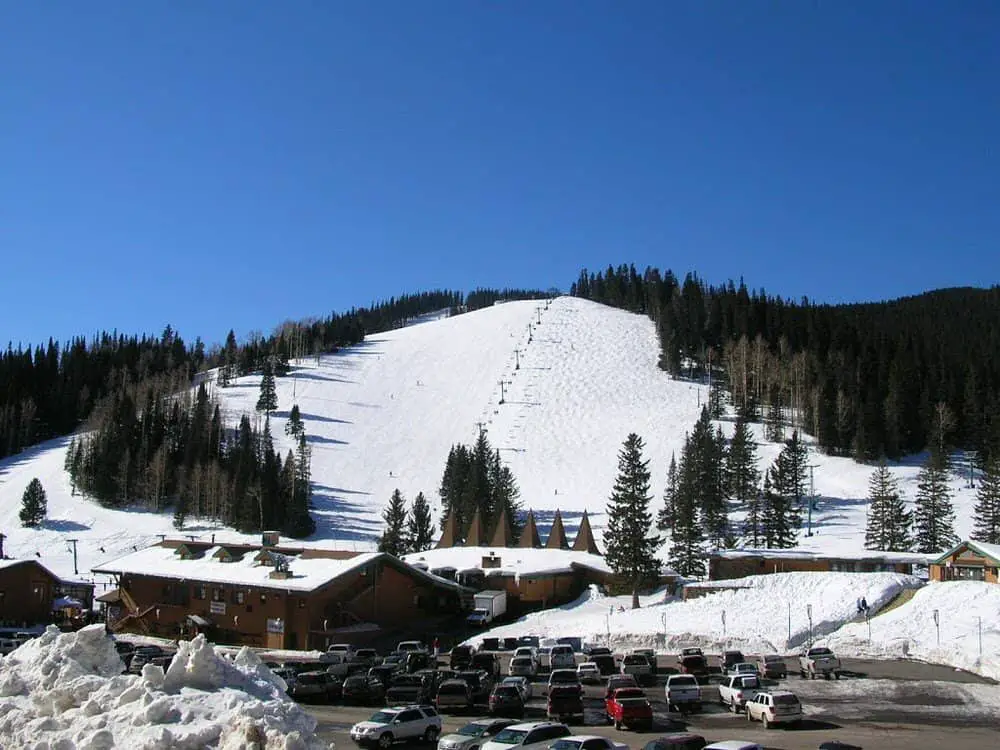 THINGS TO DO IN RUIDOSO IN WINTER WITH FAMILY
Ski Apache
The Inn of the Mountains Gods Resort & Casino casino.
Lincoln National Forest.
Billy The Kid Casino
Noisy Downs
Mezcalero Apache Reservation
White Sands National Monument.
In our case we traveled with three children, we did not go to the Casino, apart from that we preferred not to stay up to get to the mountain early.
My husband and my 6 and 10 year old children love to ski; not so much for my three-year-old daughter, perhaps because of her age; but she entertains herself by playing with the snow, eating and dancing to the rhythm of the band that plays music in that place. I like it too, but I must confess that I am scared to go to the advanced level.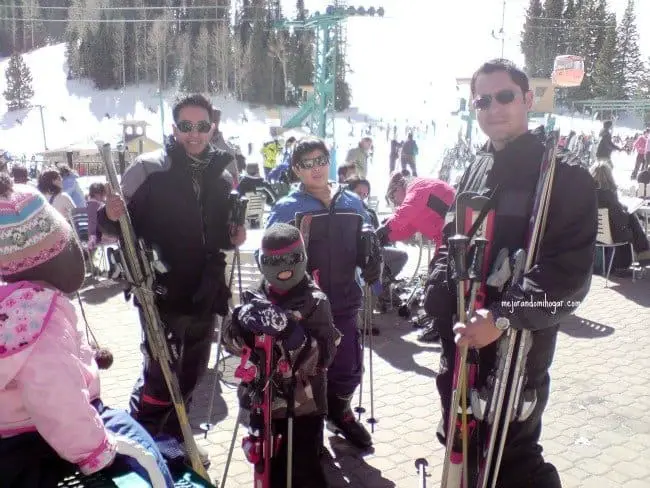 SKI APACHE
One of the places to ski or Ski Resort that we have been to is called Ski Apache; It is located in the Sierra Blanca Mountain of Ruidoso, NM. The resort is owned and run by Apaches of the Mezcalero Tribe, since 1963.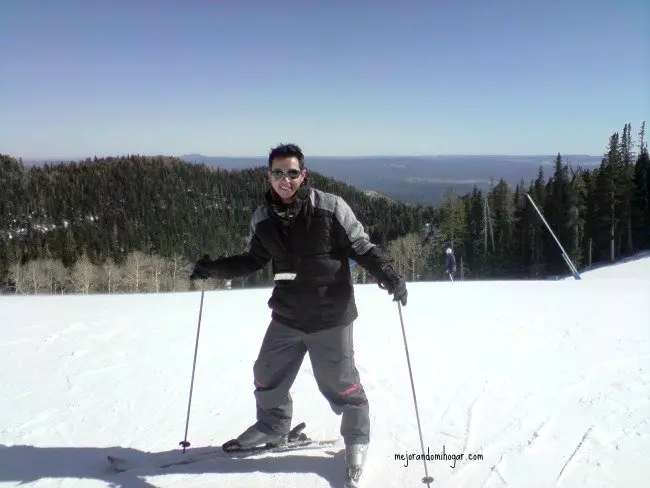 Ski Apache is family-friendly, they rent the equipment for skiing or snowboarding right there, they have classes for children and adults, they have four fast-food restaurants and a bar.
In addition, you can ride in a gondola that takes you to the peak of the mountain, from where the most daring practice or just to take photos, the landscape is very beautiful!
The Resort closes at 4:00 pm, so afterward you have time to walk around town, buy souvenirs, have dinner and then go to the casino.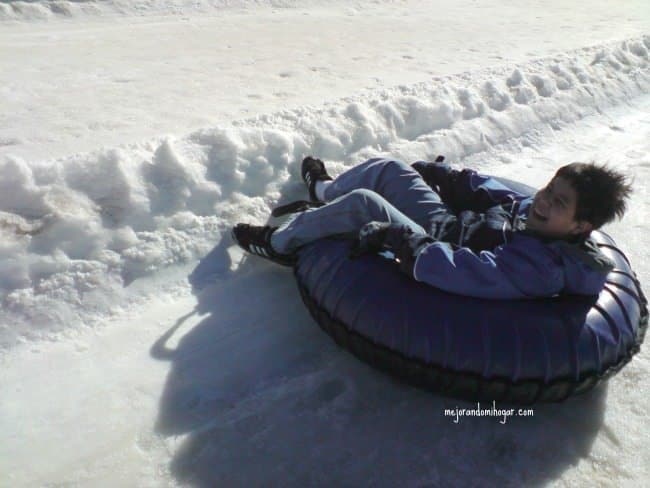 Ruidoso Winter Park
We also went to a place called Ruidoso Winter Park, here they offer you fun sliding on special tires or tubes, in which you can accommodate alone or in a group of up to 6 people, they also have an area for the little ones.
There are many things to do in Ruidoso, New Mexico. Dare to visit it!
More New Mexico skiing places: Our experience at Angel Fire Resort