Toasting pumpkin seeds is easy, you can toast them with any of these three methods, read the step-by-step below.
Is pumpkin season and I don't like to waste anything from a pumpkin. I use pumpkins to decorate for Halloween and to make fall recipes like this delicious pumpkin soup.
This time I made this pumpkin cheesecake and I saved the seeds to prepare toasted pumpkin seeds or as Hispanics called them "Pepitas or Pipas".
We call them "semillitas" in México and they're usually sold outside the soccer stadiums. You can often see a woman (usually an indigenous woman or Marias as they have been known for a long time) with a big basket and a lot of small paper bags with seeds.
I toasted the pumpkin seeds mainly so that my children knew where they come from and how they are made because they had no idea. They have always eaten them on our trips to Mexico and my mom who loves Semillas shares them with them.
There they eat them as snacks, with or without the skin.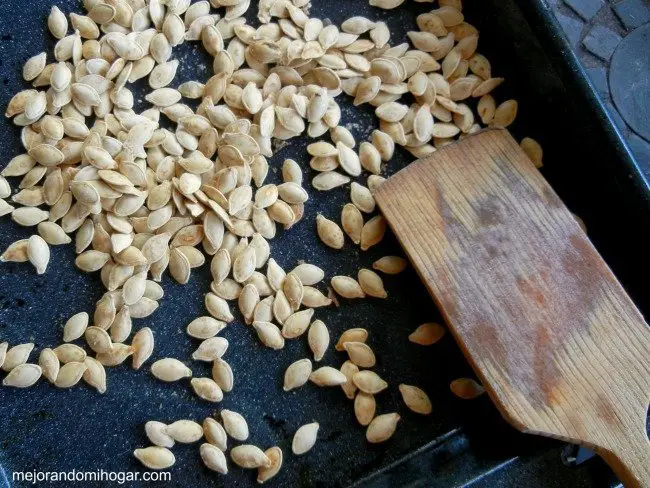 These homemade pumpkin seeds only have salt, like the original ones in my country; but you can add any seasoning you prefer, such as chili, salt with garlic, paprika, etc.
Pumpkin seeds contain some ingredients that can help fight osteoporosis, and parasites, reduce cholesterol and inflammation caused by arthritis, reduce depression, and promote sleep.
How to make toasted pumpkin seeds
Ingredients
Raw pumpkin seeds
Salt
Oil (vegetable, olive or spray)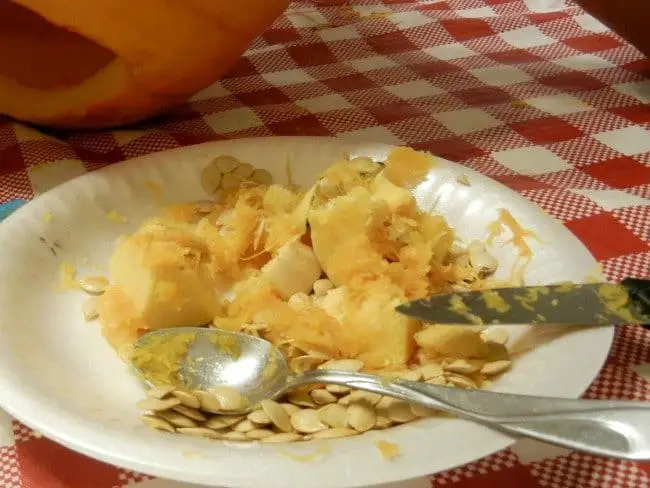 Take out the seeds from the pumpkin and wash them to remove all the pumpkin residue.
Dry the pumpkin seeds either placing them on napkins or in the sun.
It can take at least half a day for the seedlings to be completely dry.
You can make the pumpkin seeds roasted or toasted.
How to toast pumpkin seeds on the stove
Heat a frying pan or comal medium heat.
Add half a teaspoon of vegetable oil, pumpkin seeds, and a little salt.
Move constantly until crispy and toasted.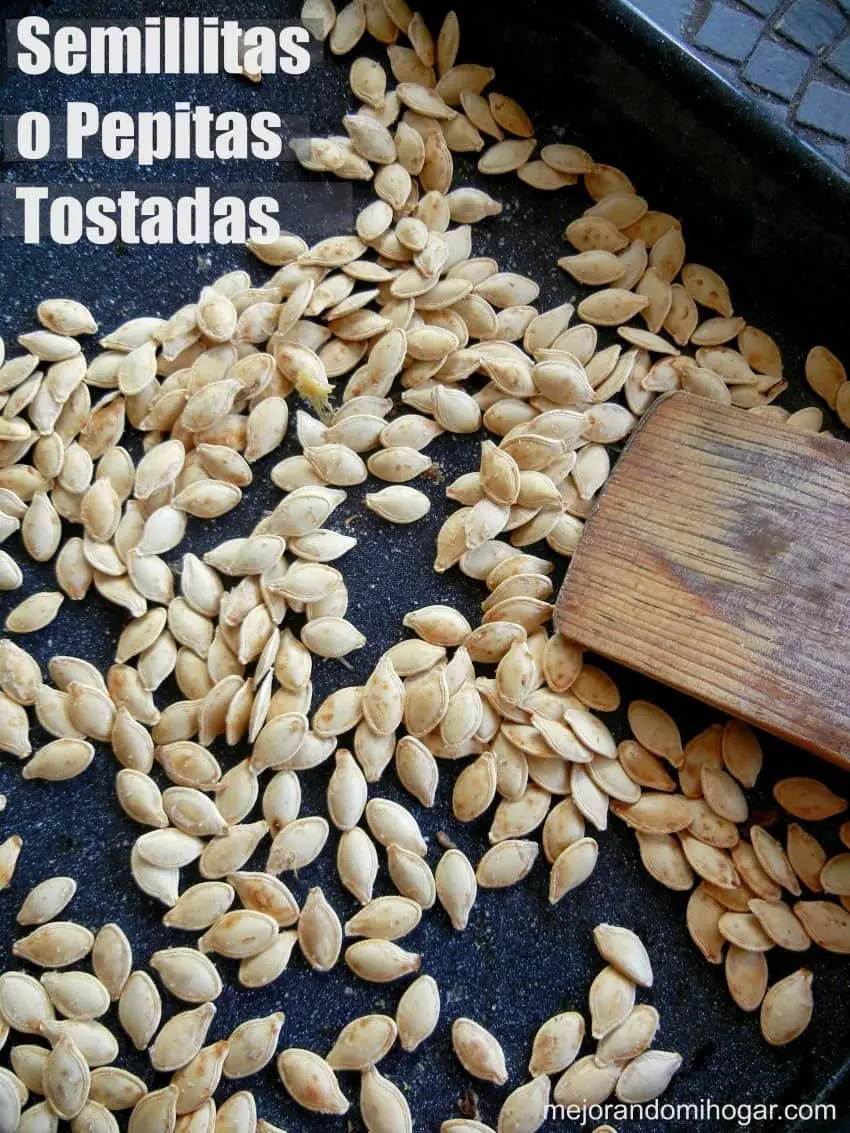 How to Roast pumpkin seeds in the oven
Heat oven to 350F or 180C.
Place pumpkin seeds in a cookie tray, add spray oil, and add salt.
Put it in the oven for 15 to 20 minutes.
You can take them out and move in the middle of the process.
Remove and leave to cool, eat with or without the shell.
Enjoy them!