A great recipe to do with turkey leftover. This Mexican leftover tukey torta or sandwich is delicious and everybody will ask for seconds!
After Thanksgiving, Christmas Dinner and New Year's Eve Dinner, there's so much food left in the refrigerator that we no longer know how to disguise it to transform the overheating and that the family doesn't get bored of the same flavor.
Not counting on us already eating reheated turkey the next day, which is sometimes richer.
If you don't know what to do with turkey leftovers, I'll tell you that my mom, my aunts and now I get used to making turkey tortas. the same when there's pork leg or chicken left the day before.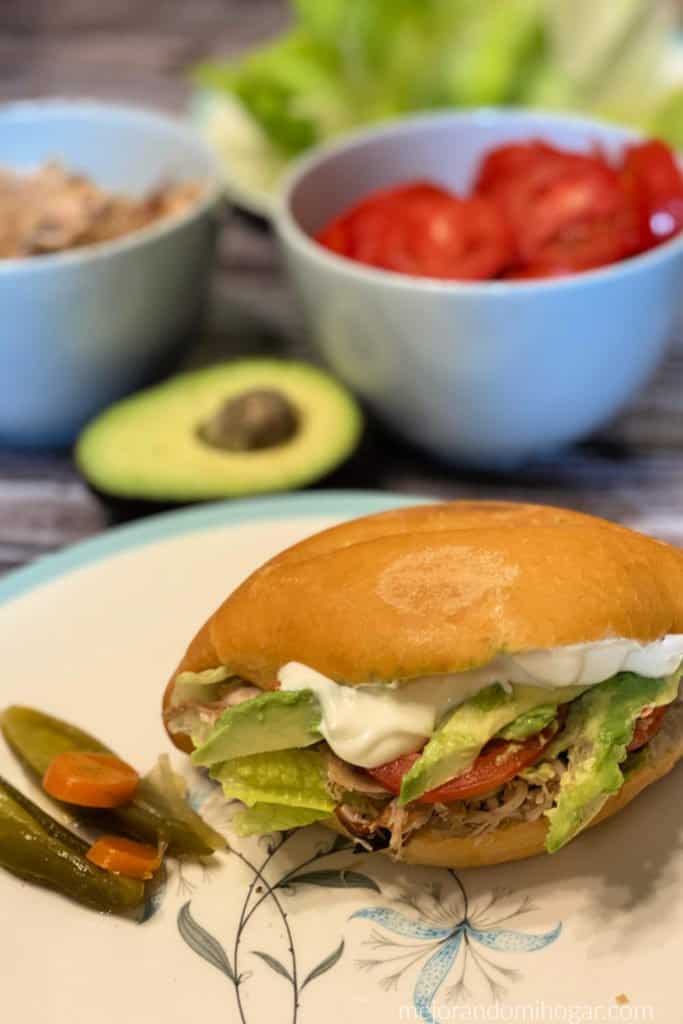 TURKEY torta with leftovers
Ingredients
Cooked reheated turkey (leftovers)
Avocado
Cacique Mexican Cream or the one you prefer
French bread, bolillos or teleras
Lettuce washed and in pieces
Tomato
Onion
Jalapeños chili peppers (optional)
Butter or oil
Shred the turkey leftovers.
Heat oil or butter in a frying pan and fry the turkey
Heat the griddle or comal.
Open the bread with a knife on one side only.
Spread butter on bread and place on the comal to toast it a little (if you prefer you can skip this step).
Remove bread from the comal and add avocado slices, turkey, lettuce, tomato, onion and Mexican cream.
Serve with with jalapeño peppers.
Enjoy your turkey torta!
Check out this recipe: